Use it or Lose It Challenge!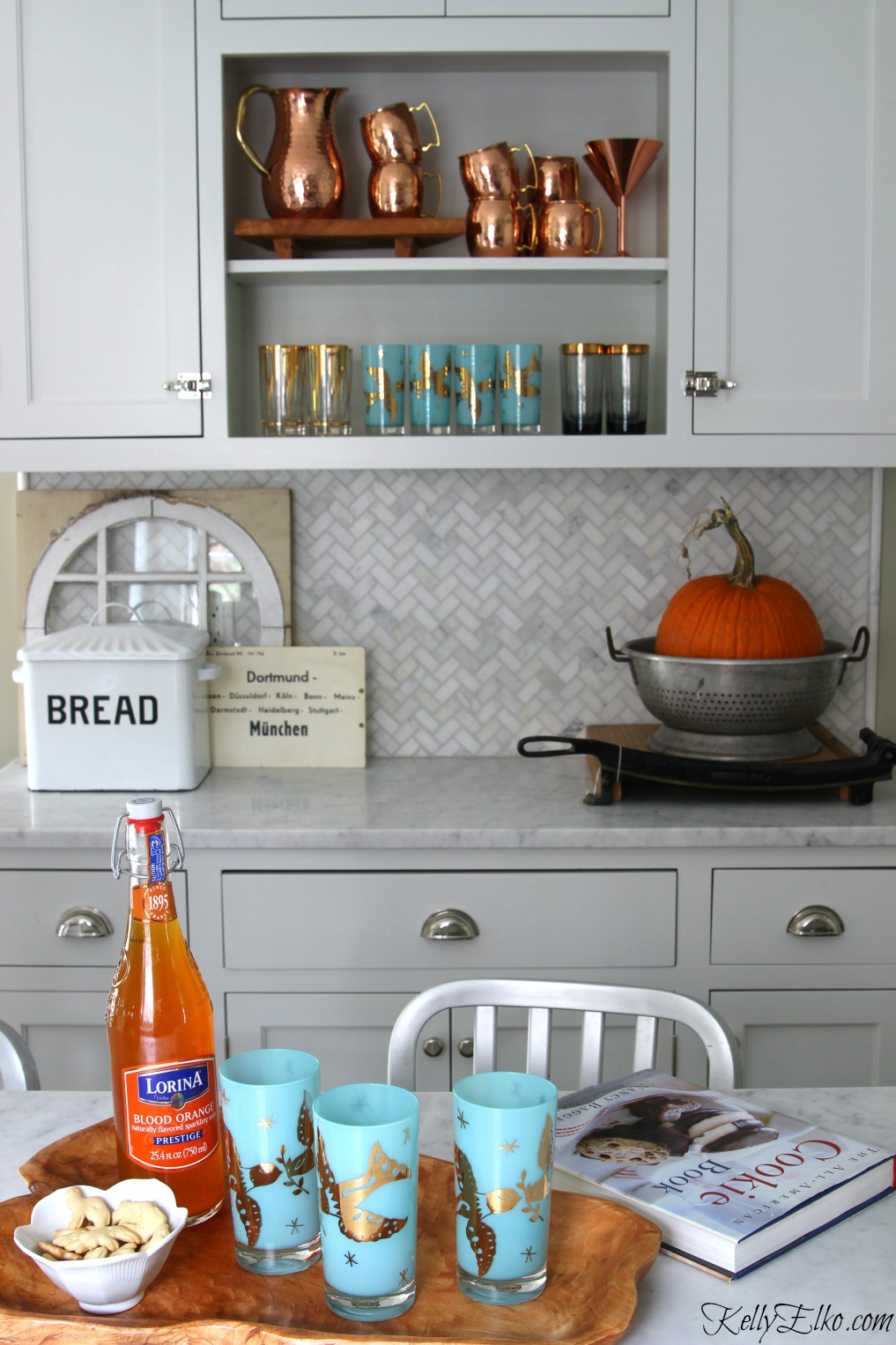 Use It or Lose It!
Growing up, my mom displayed favorite china in the dining room hutch. We rarely used it. In fact, she gave me some plates that my grandmother had given to her when I was a kid – price stickers still attached!
I have been guilty of doing the same.
Storing favorite finds away for a special occasion that never seems to come.
I've changed my ways and seen the light and believe those special finds should be used and enjoyed.
Join me in my Use It or Lose It Challenge …
we will all scour our attics, cupboards, basements, drawers and cubbyholes to find the "valuable" things we tucked away in a dark place only to be forgotten and
we will start using and enjoying our things every single day!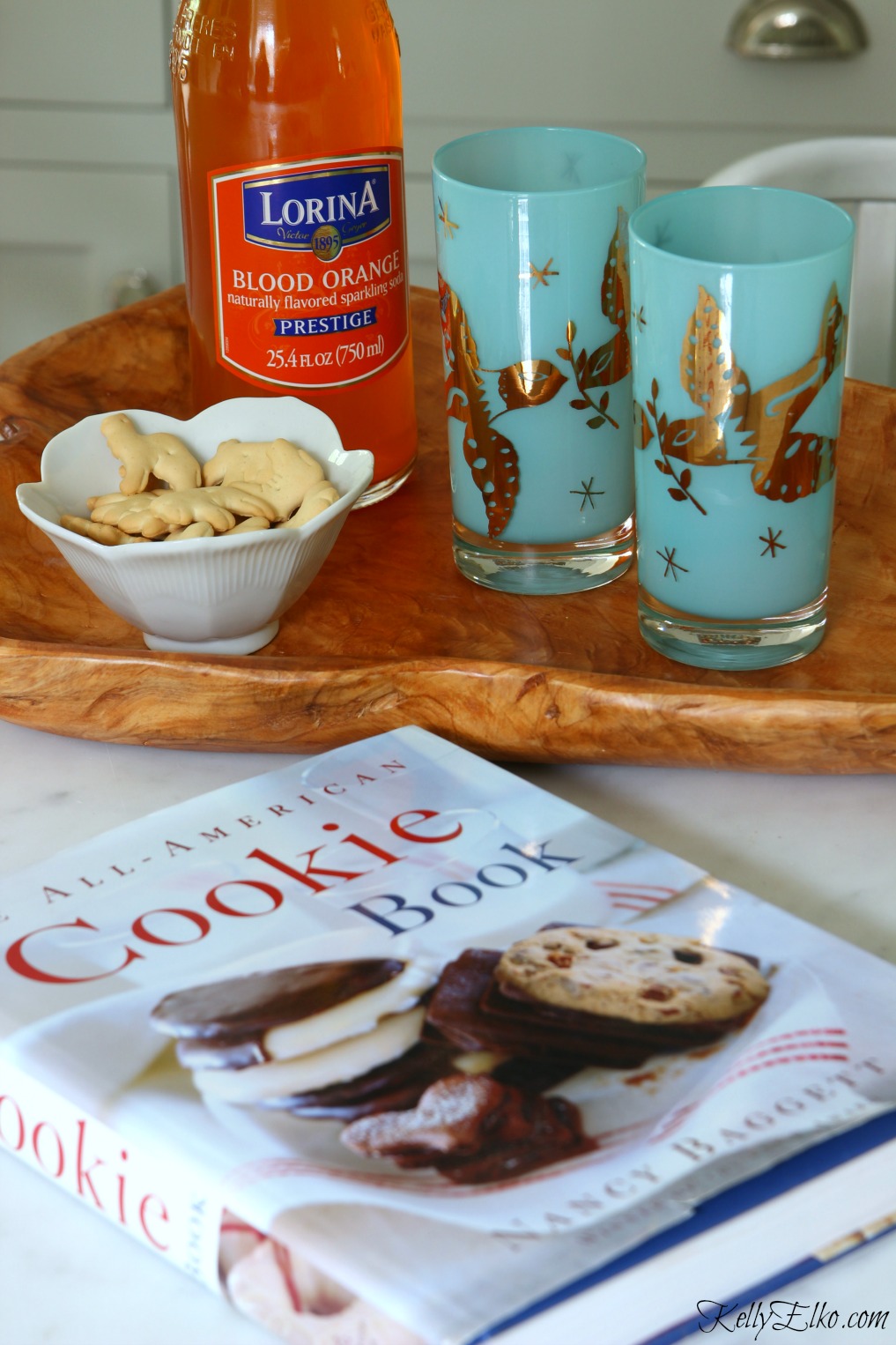 My girls were in search of Hawaiian shirts for Halloween so off we drove to the thrift store this weekend.
It was my lucky day because while they found the mother load of ugly floral shirts, I found these amazing mid-century, blue with gold doves, never before used drinking glasses (they obviously didn't share my view of using them) of my dreams.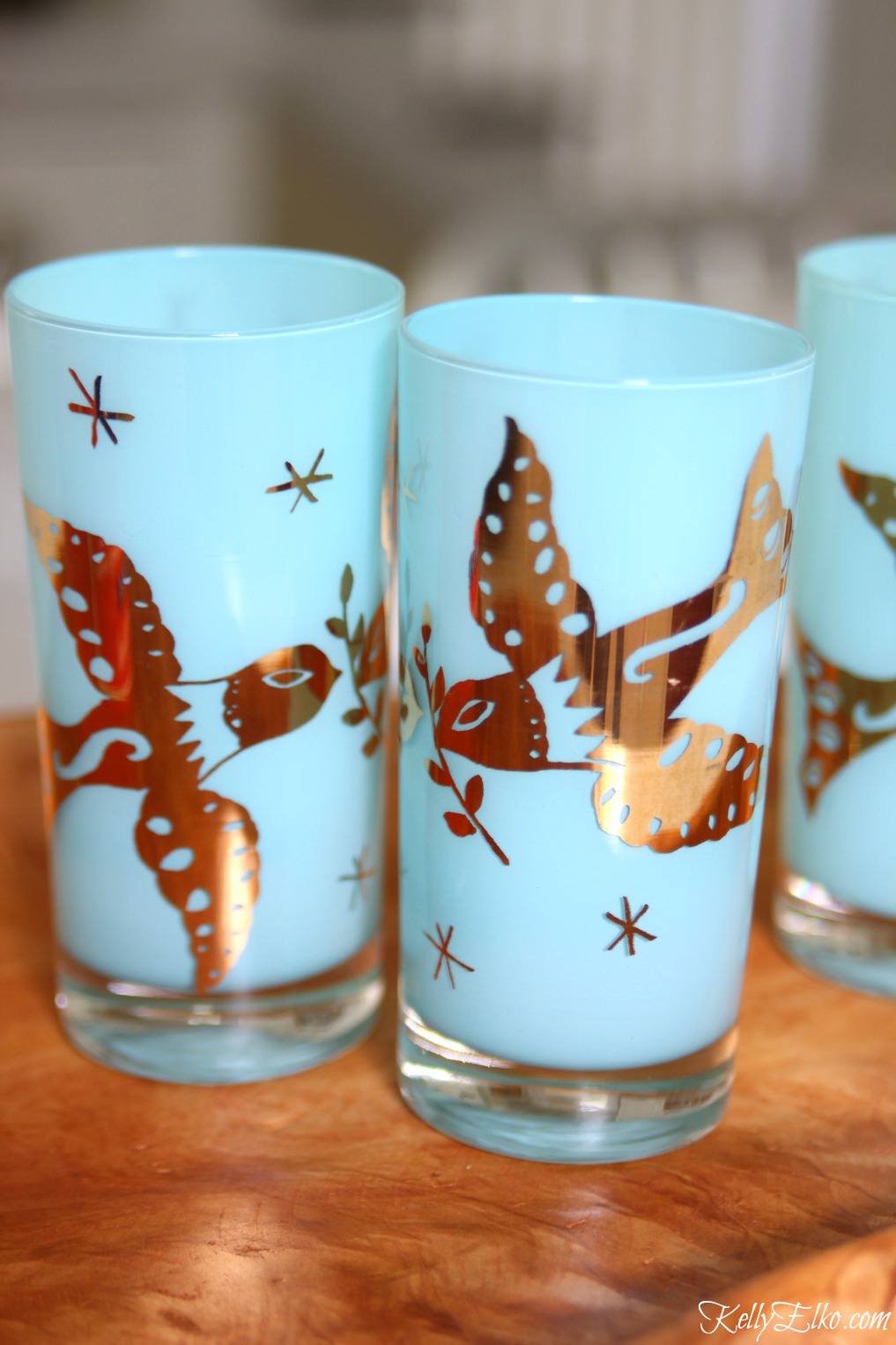 Instead of worrying that they might break and hiding them away behind glass, I'm doing something radical …
I'm actually drinking out of them!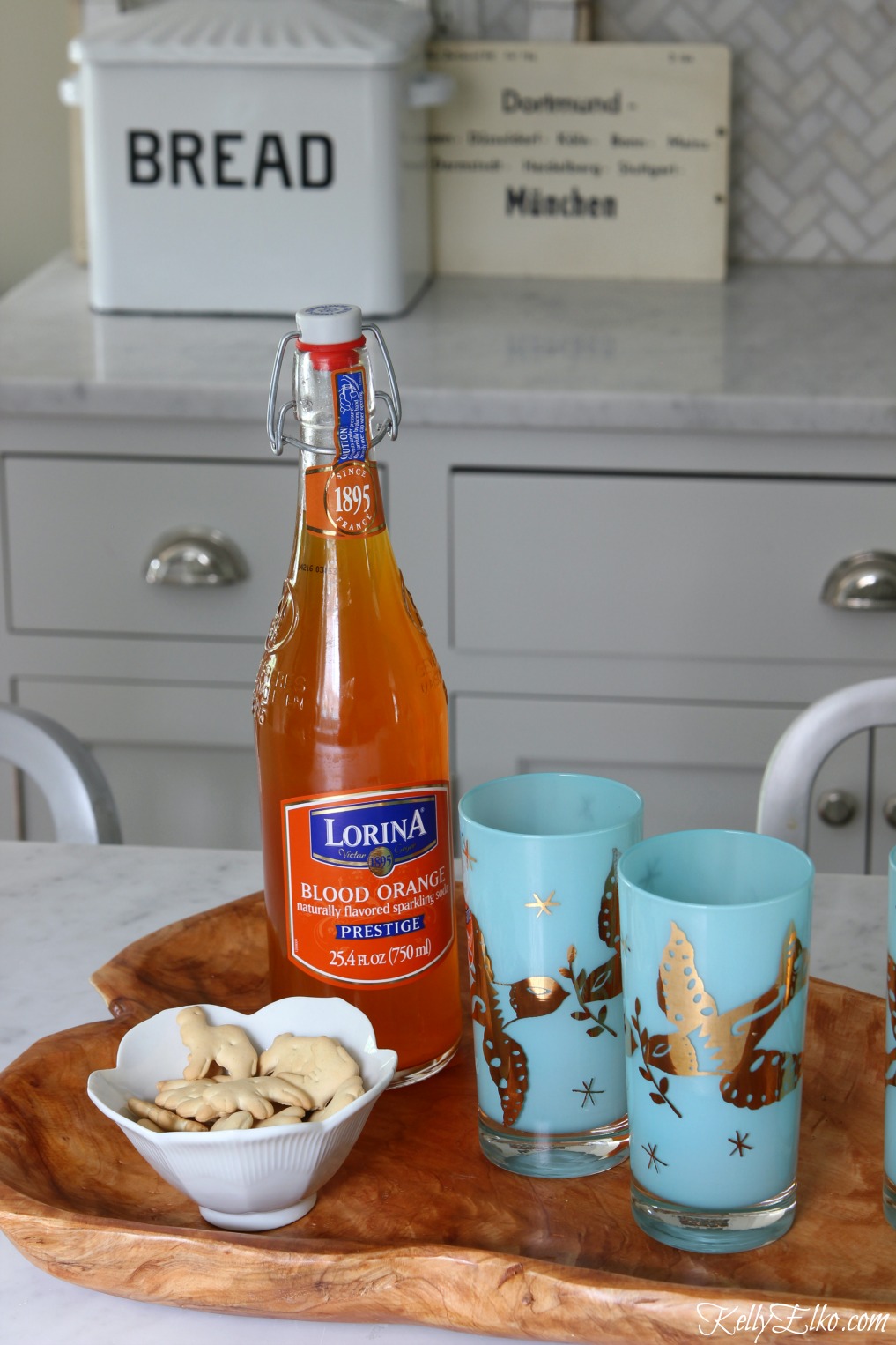 So yesterday, my girls and I sat down to pour through cookbooks to decide what desserts we want to whip up this fall.
We drank orange soda out of those blue glasses and munched on animal crackers.
Sure, I'll still rotate my finds since I don't have enough room to display everything all at once and that is ok.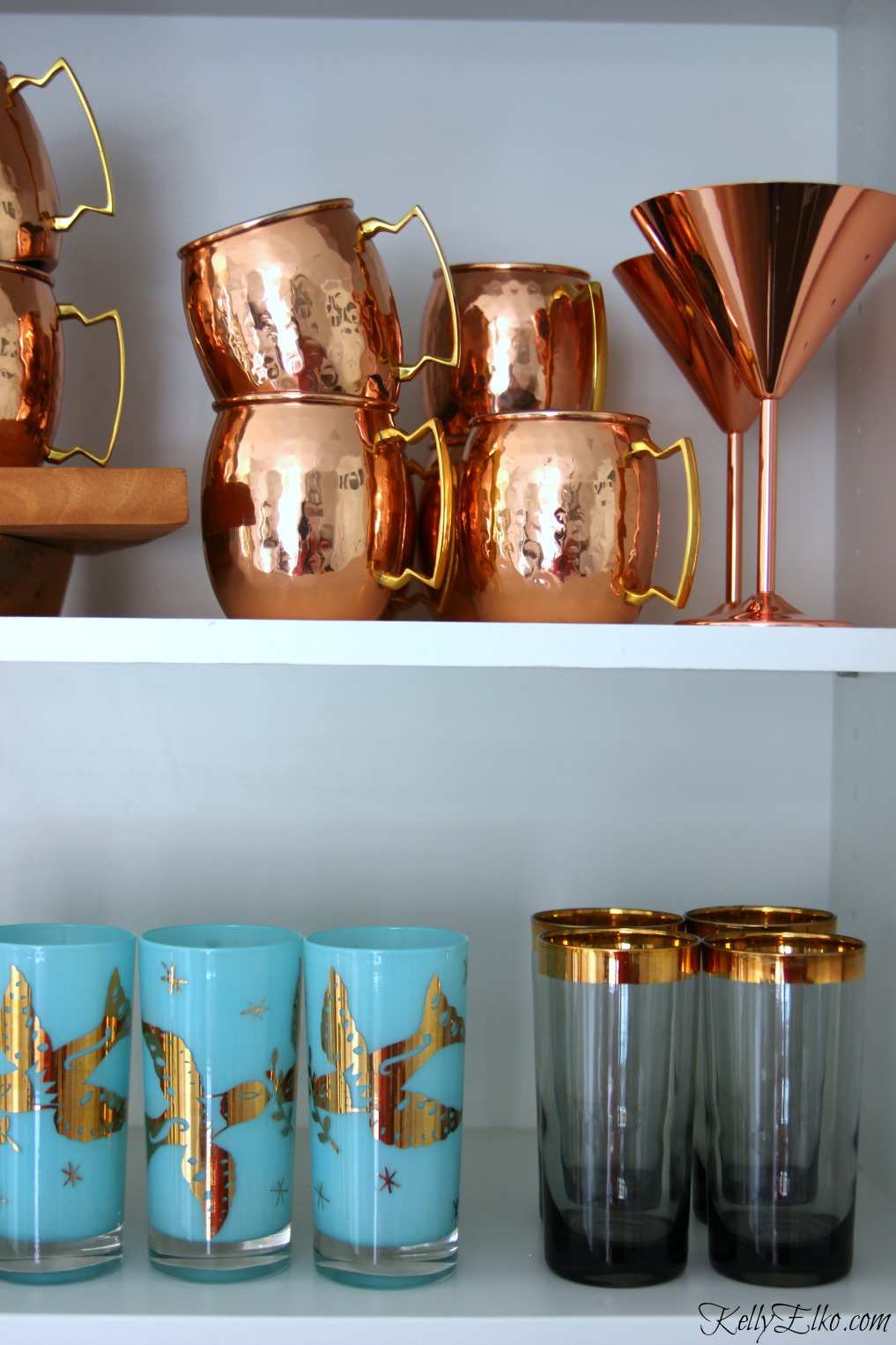 Who's willing to accept my challenge and
Use It or Lose It!
Leave me a comment letting me know what you dig out of storage and finally put to good use.
Sources:
Rose Gold Martini Glasses – HomeGoods
Copper Mugs & Pitcher
Root Wood Platter
Bread Box
Cookie Book