Eclectic Home Tour – Farm and Foundry
She transformed a neglected 750 square foot house into the most charming story book cottage with gardens to match (complete with the world's cutest chicken coop)! Today's Eclectic Home Tour of Farm and Foundry is a colorful and happy home both inside and out.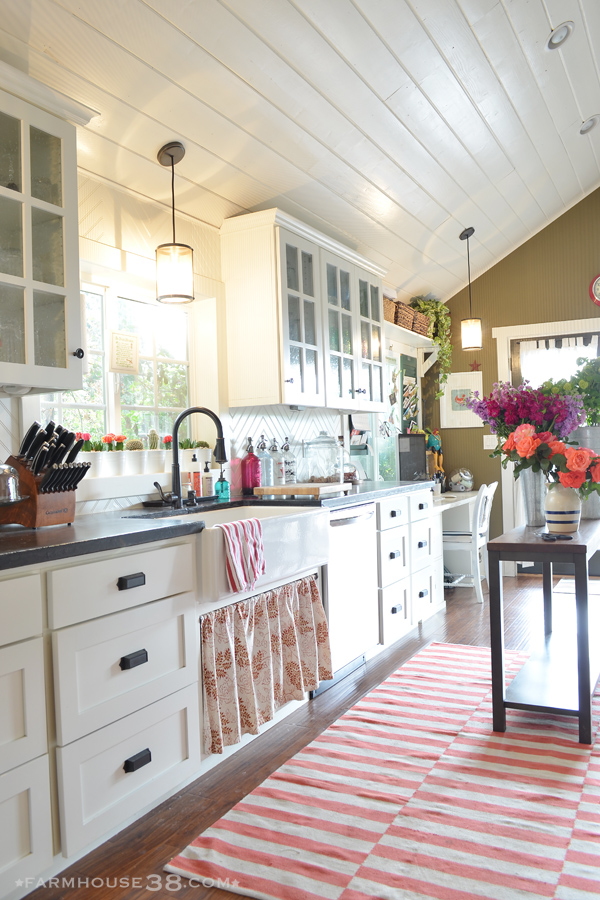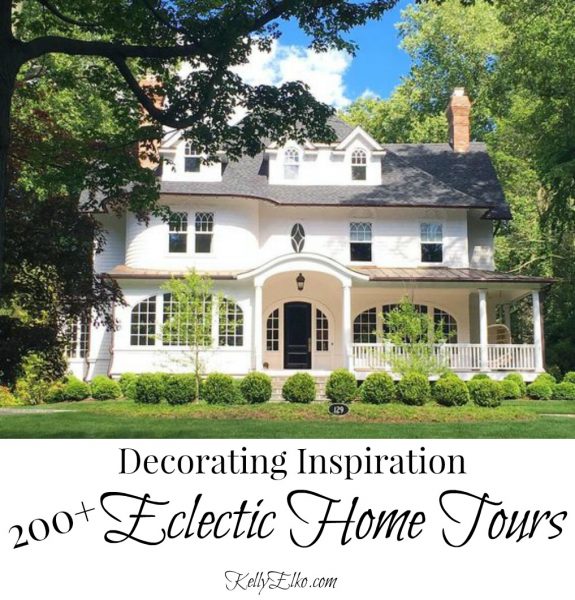 Climbing vines on a pergola covered front porch is a welcoming addition to this southern California cottage with a boldly colored red front door that hints at the colorful interior.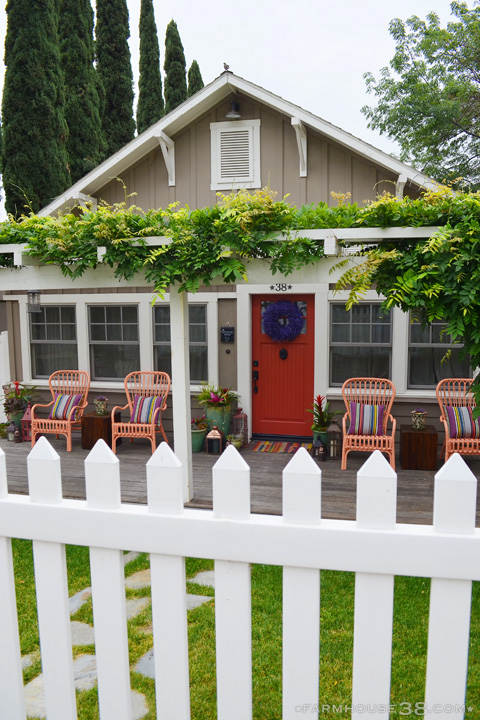 The soaring shiplap covered ceiling makes the small kitchen feel large.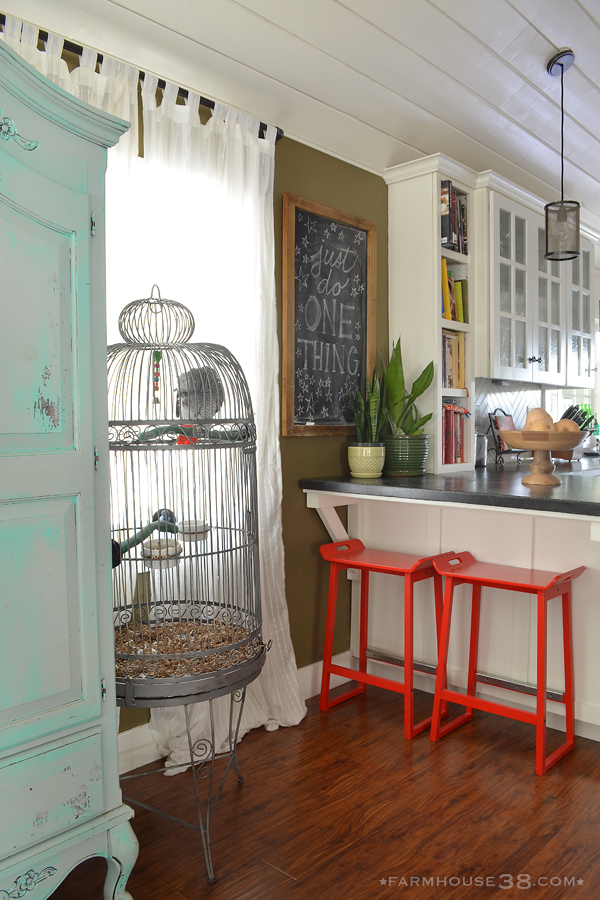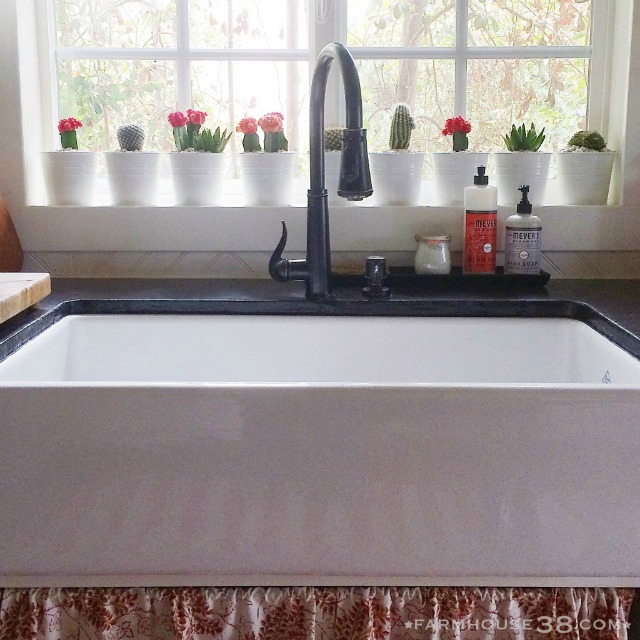 A blue velvet settee pairs nicely with a trio of metal chairs under a huge industrial style statement light.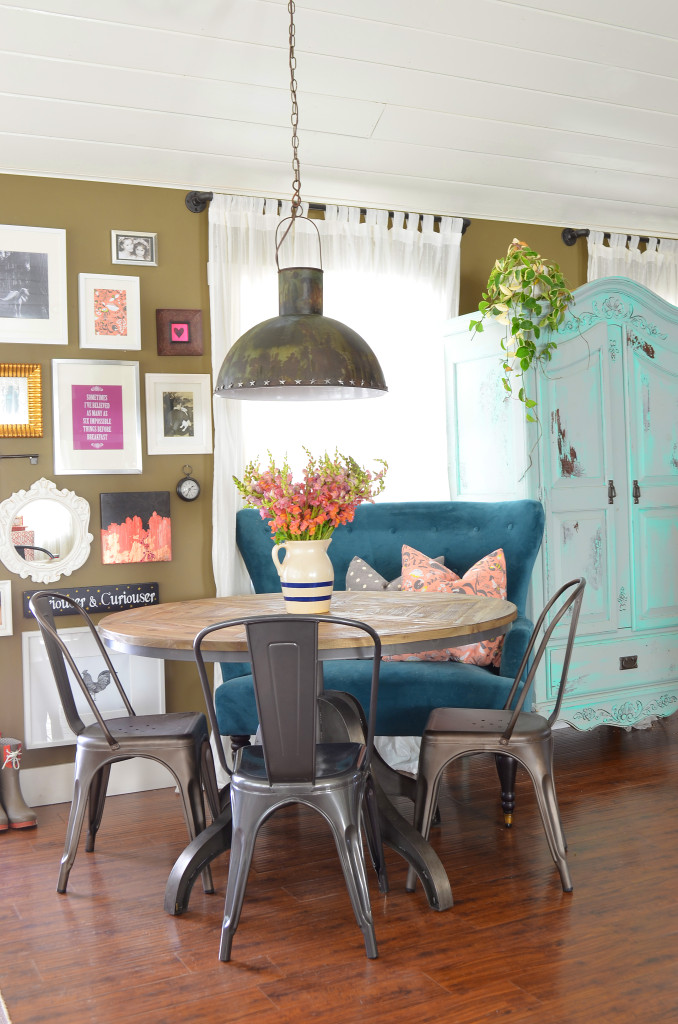 I love the idea of a pair of low walls to create the illusion of a foyer.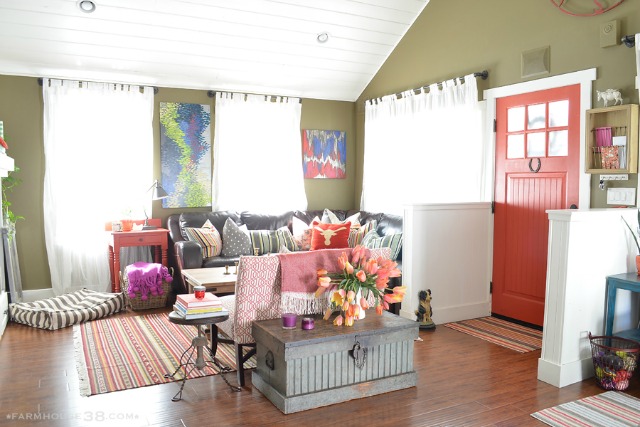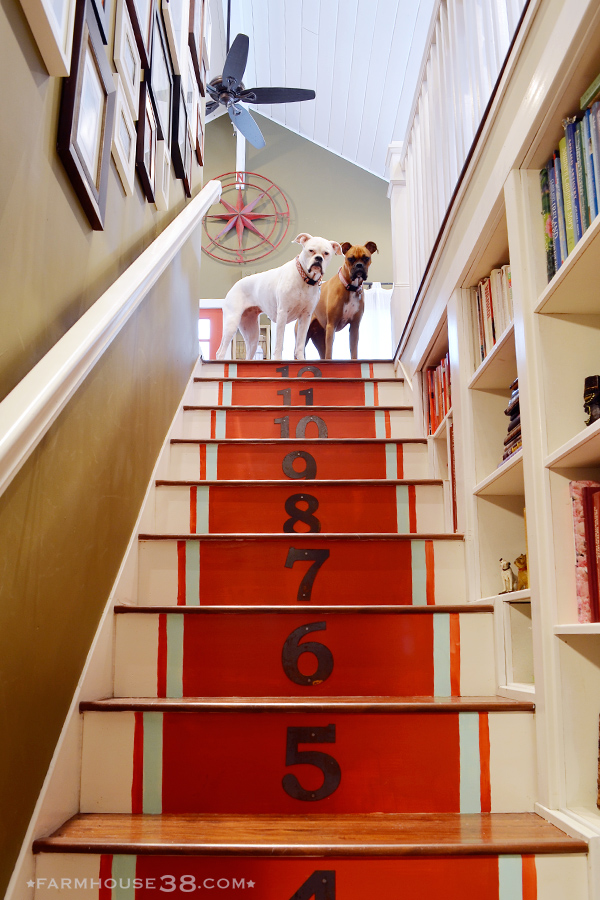 While the Boxers may not seem impressed, let me count the ways that I love the numbered stairway painted in a bold red.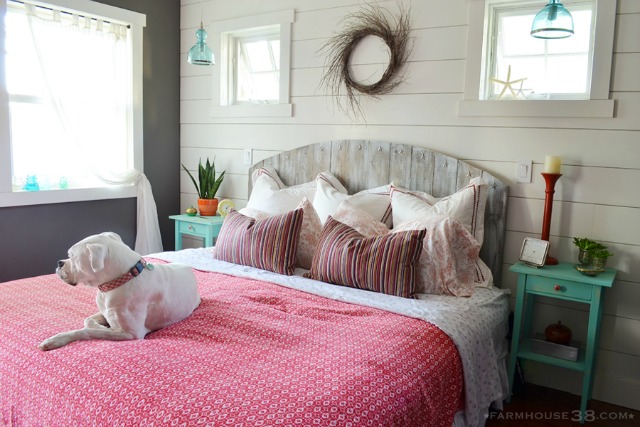 Who needs built-ins in the bathroom when you can paint a cabinet a fun color for a fraction of the price.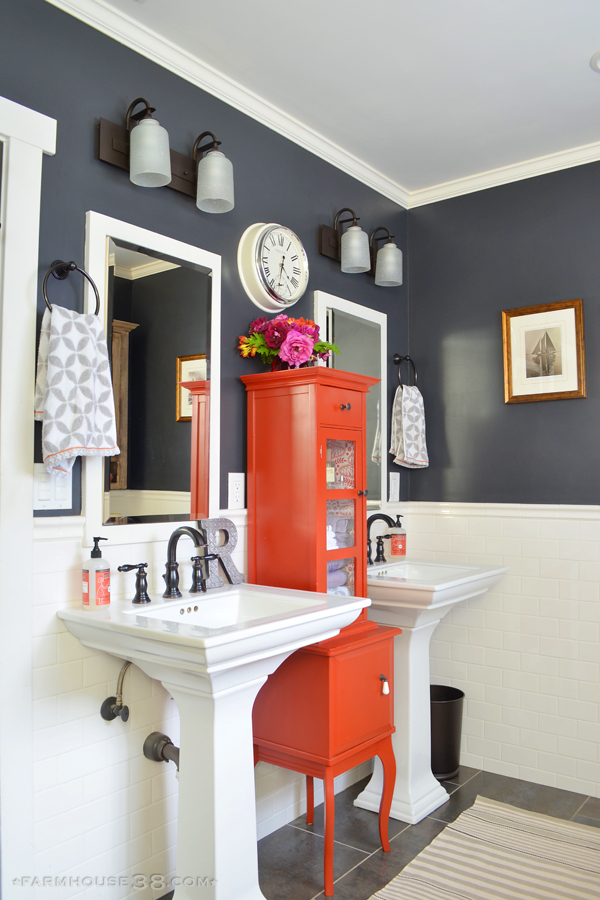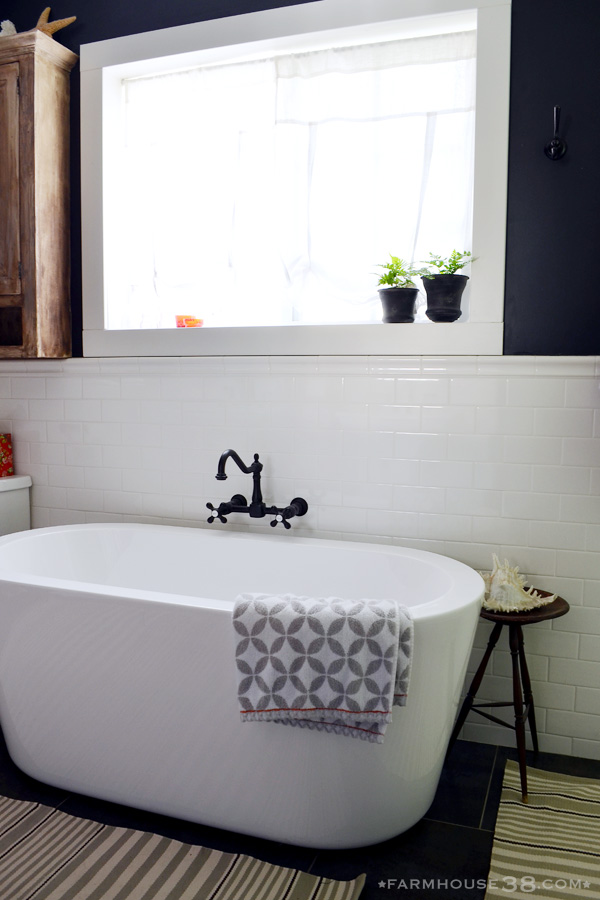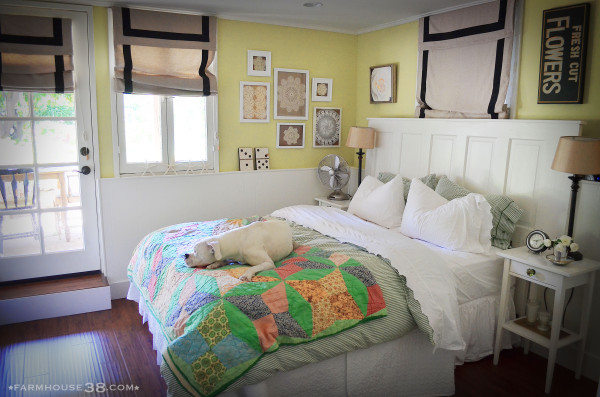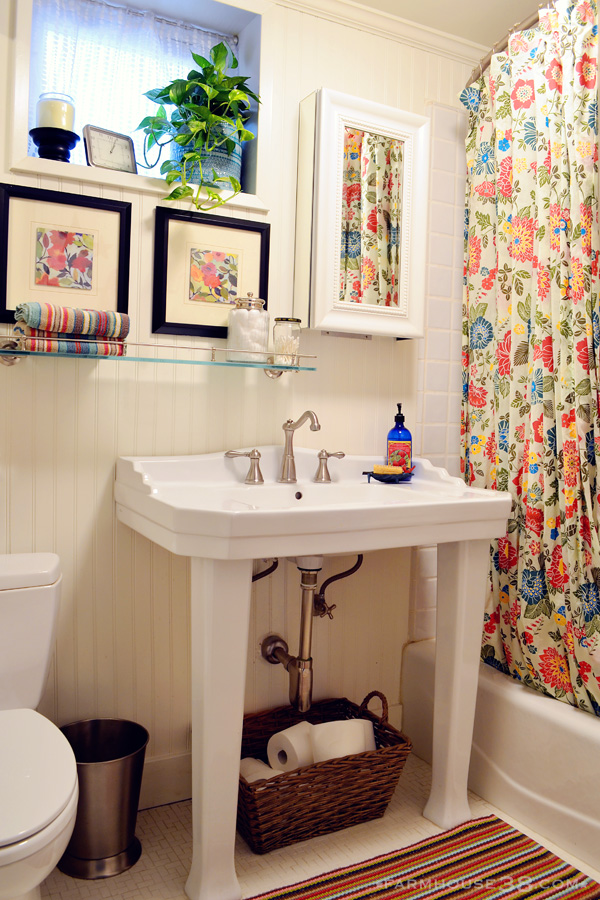 A pergola covered deck creates a cozy outdoor retreat and it's the perfect place to string lights.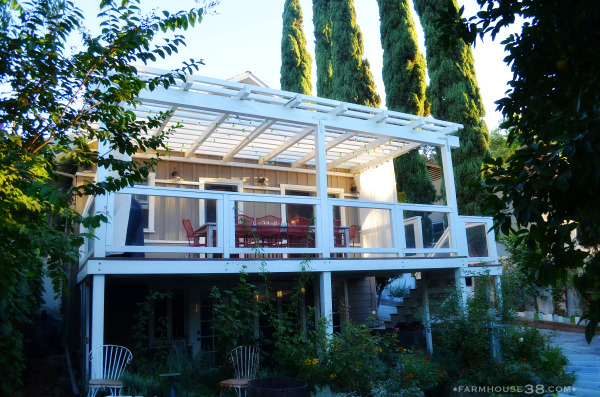 Curtains and a striped rug help this outdoor space feel like an extension of the indoors.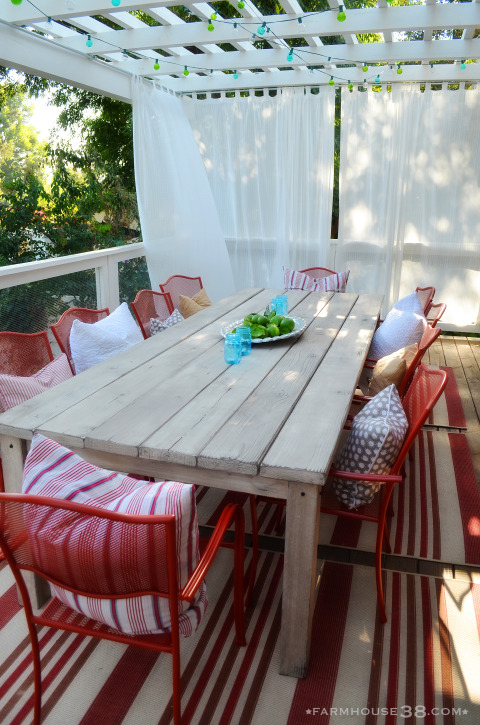 What cottage is complete without a chicken coop?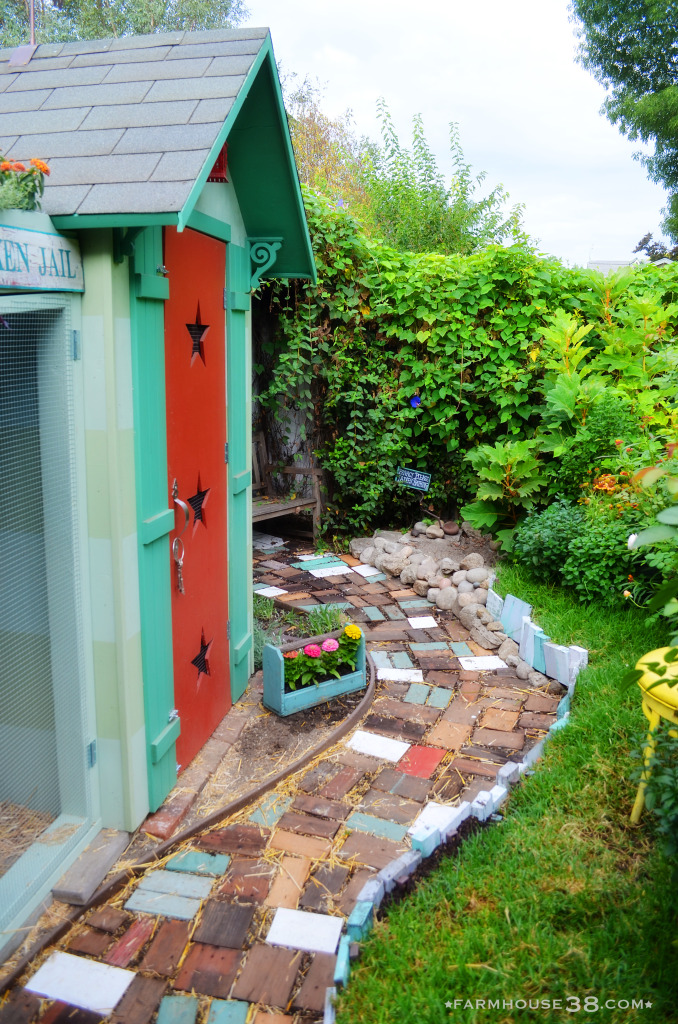 Scrap wood was used to create a whimsical garden path that the chickens seem to love.
An old door, complete with lion door knocker, becomes an unexpected garden gate.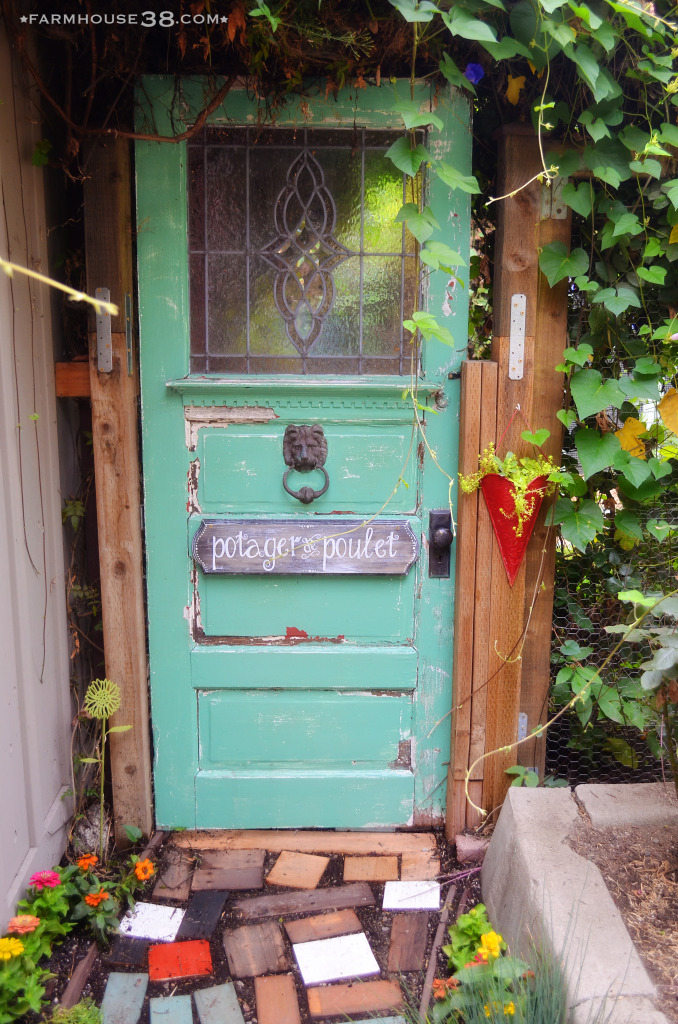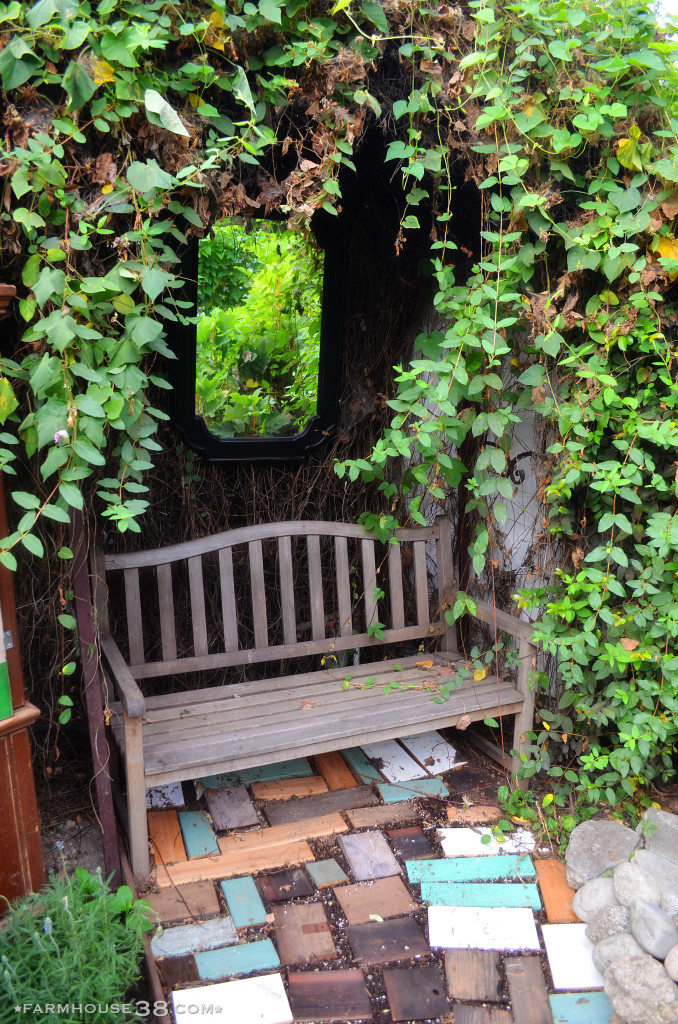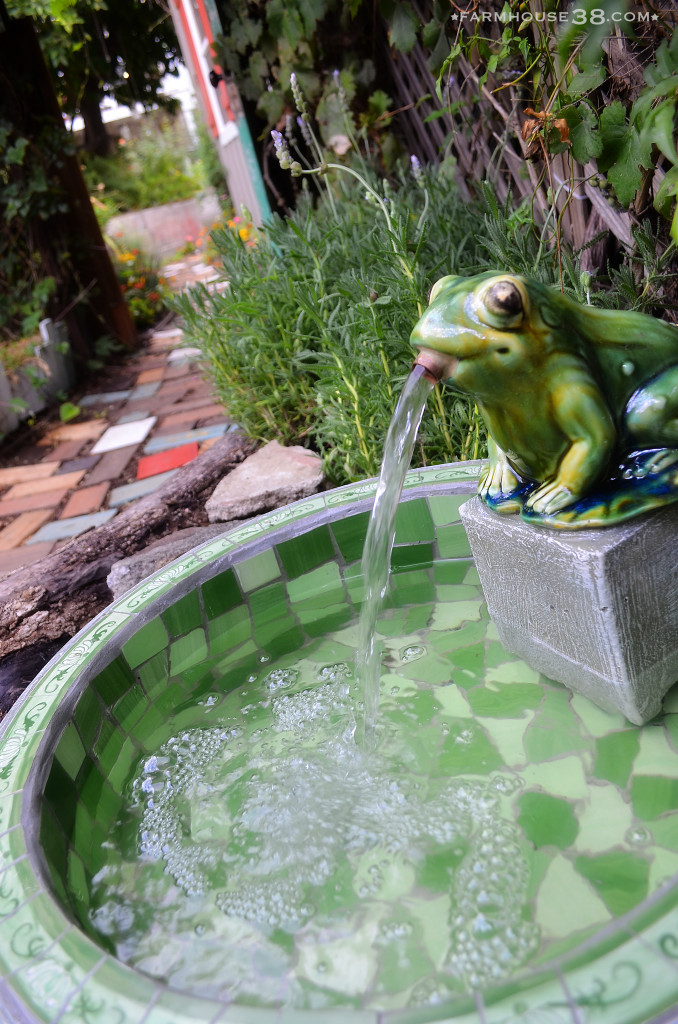 It's the perfect yard for garden parties complete with mismatched chairs.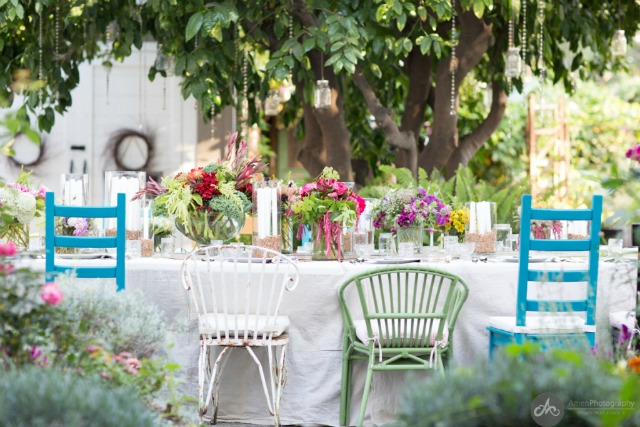 Dining under a crystal covered tree and candle filled mason jar create a magical effect.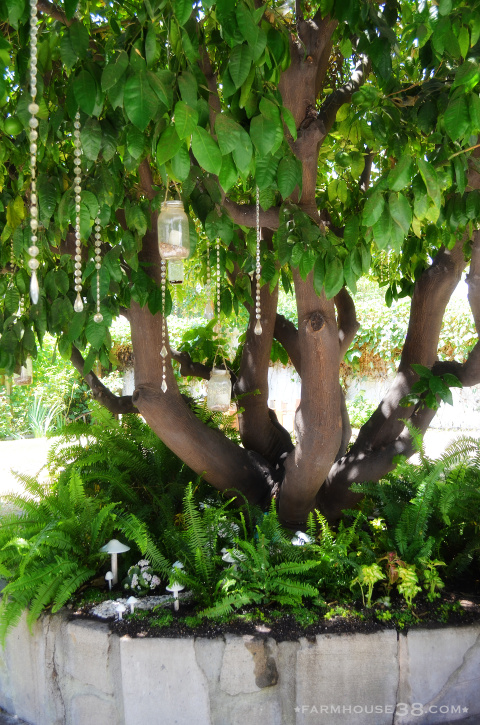 Even the fairies have a home here.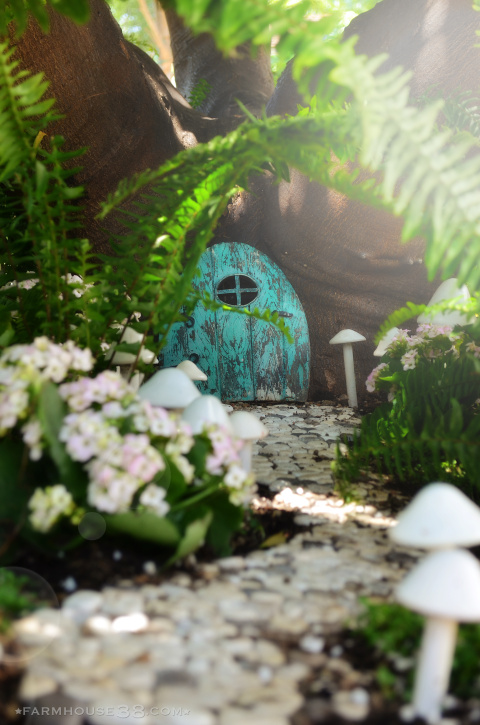 Creative touches abound in the garden including turning galvanized buckets and lids into a cute bird bath.
Mrs. Scarecrow is all dressed up with nowhere to go.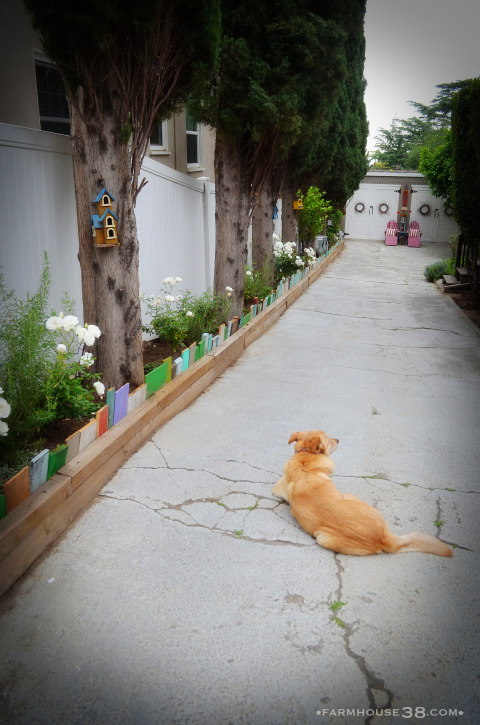 More colorful scrap wood helps to define the edge of a narrow garden bed.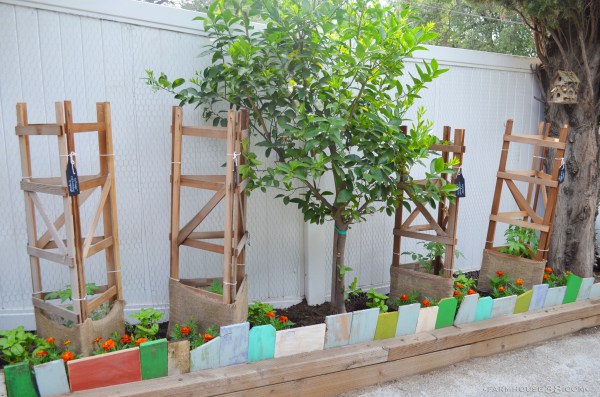 Head over to visit Kate and her menagerie at Farm and Foundry.