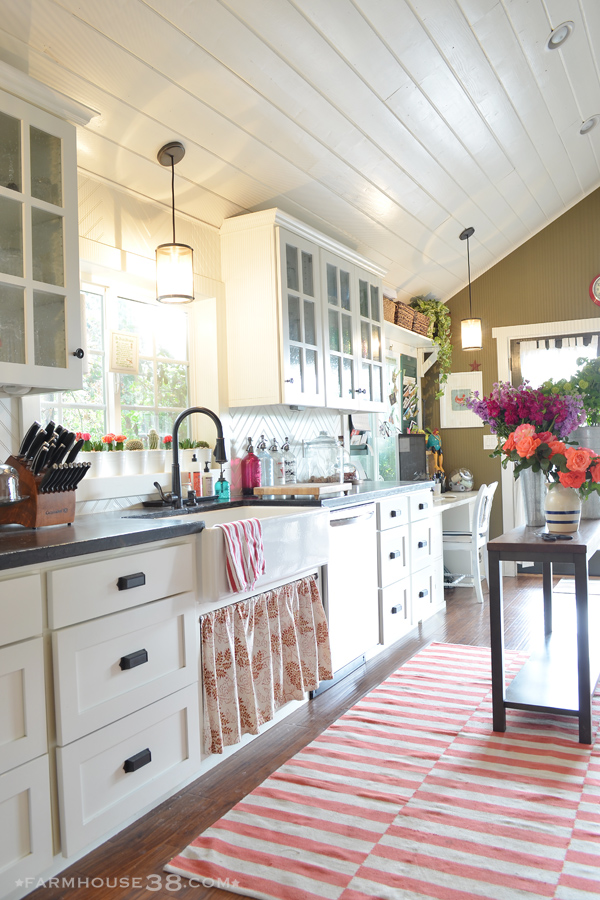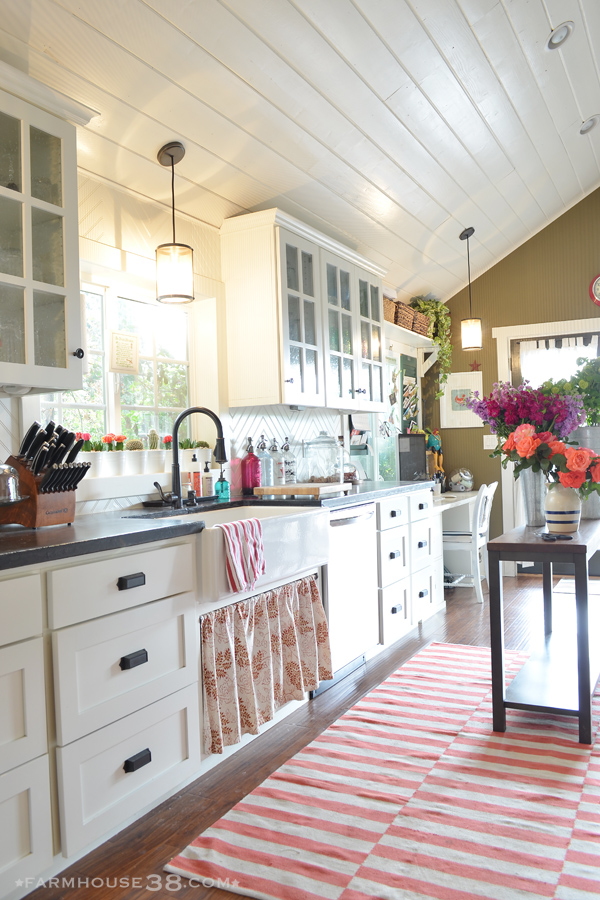 Kate of Farm and Foundry took a neglected 750 square foot house in southern CA into charming story book cottage with gardens (complete with the world's cutest chicken coop) to match.
This is one of my favorite Eclectic Home Tours – be sure to stop back after the tour to check them all out.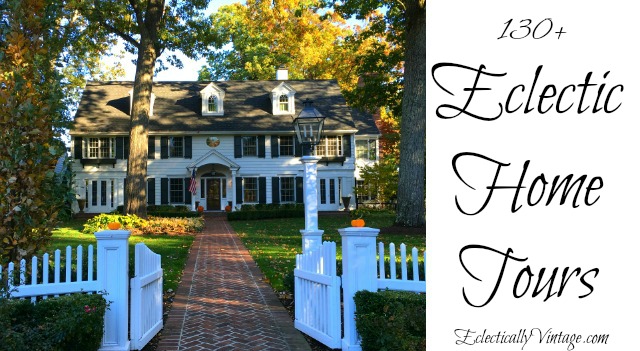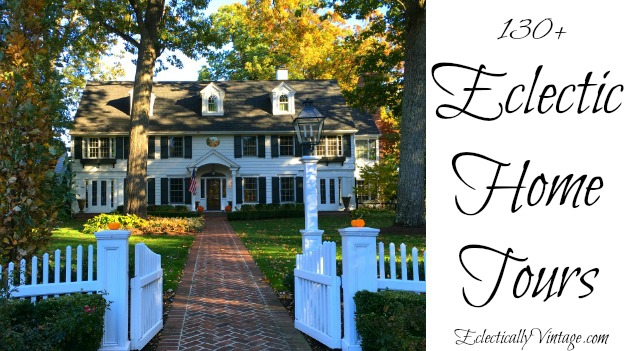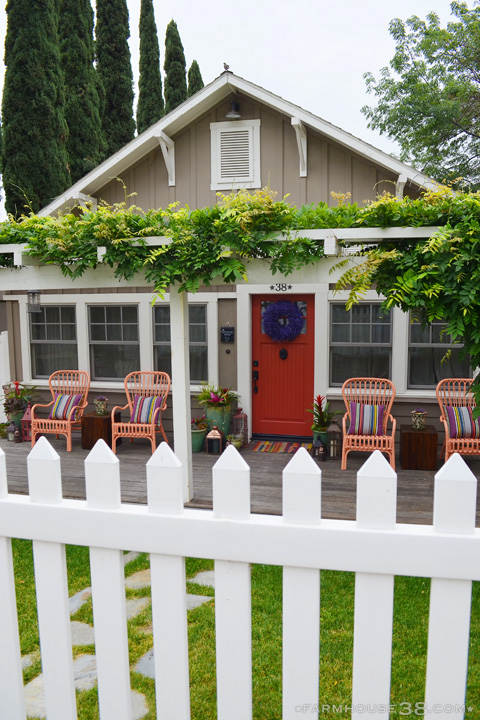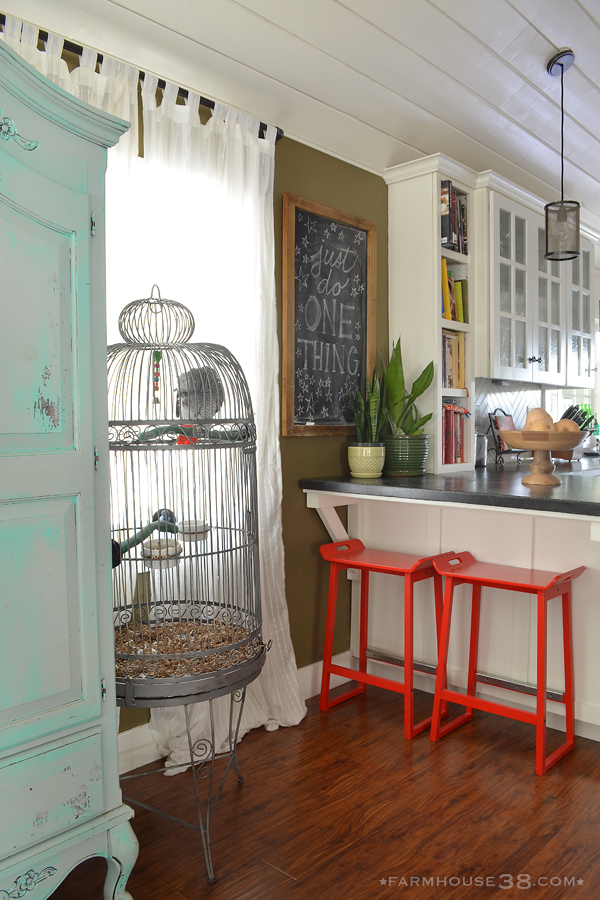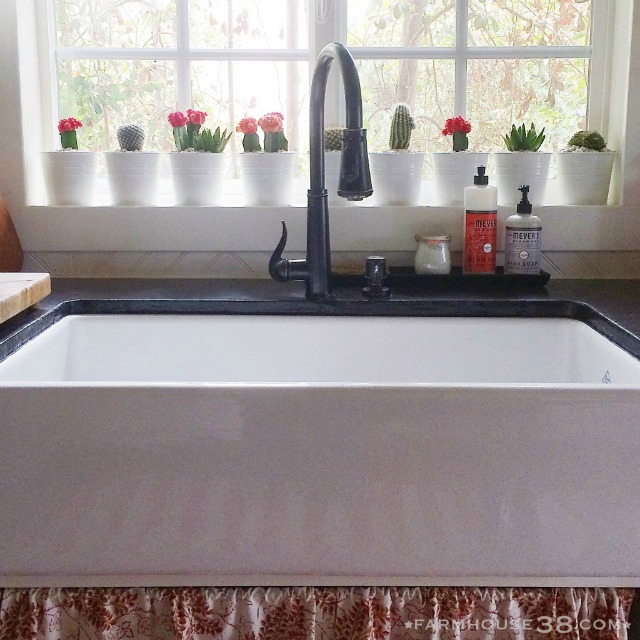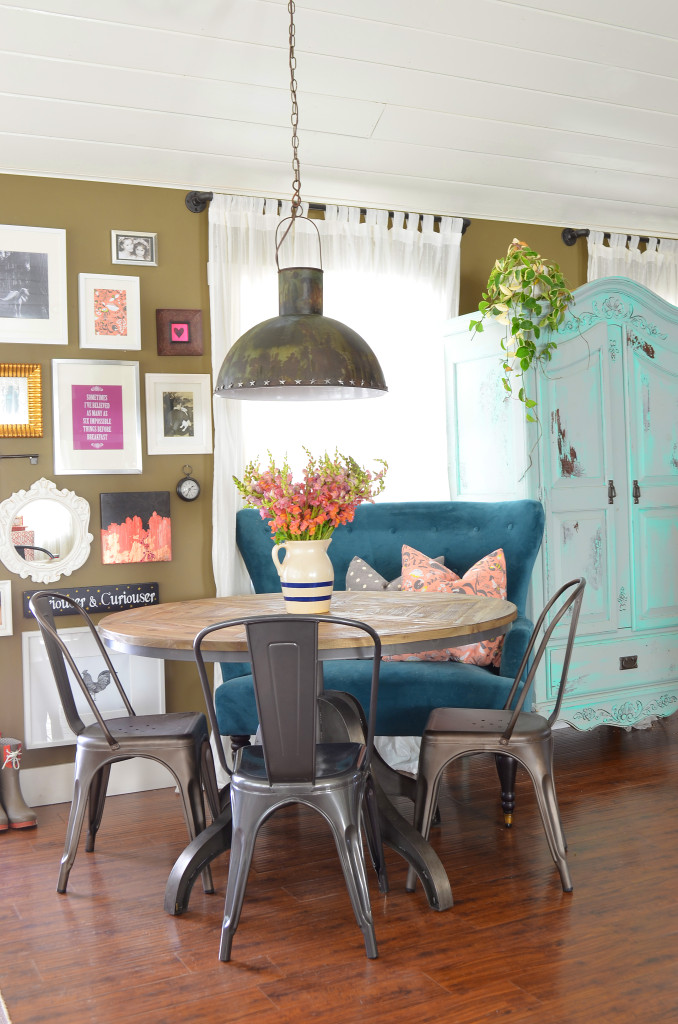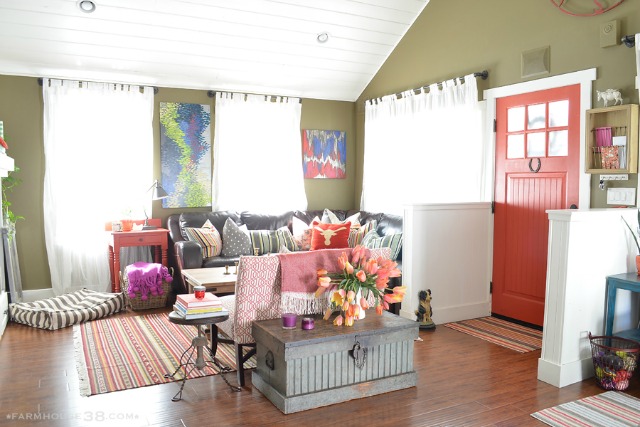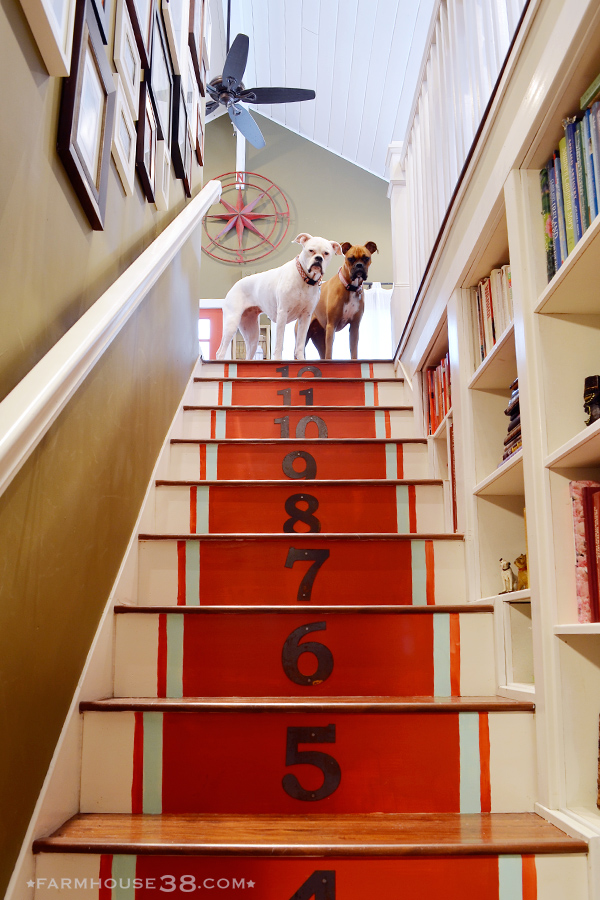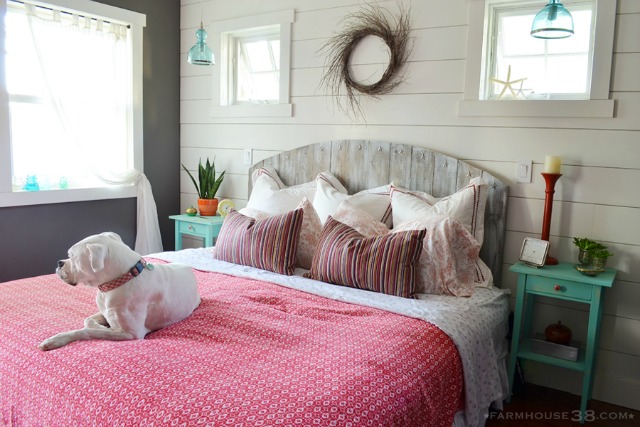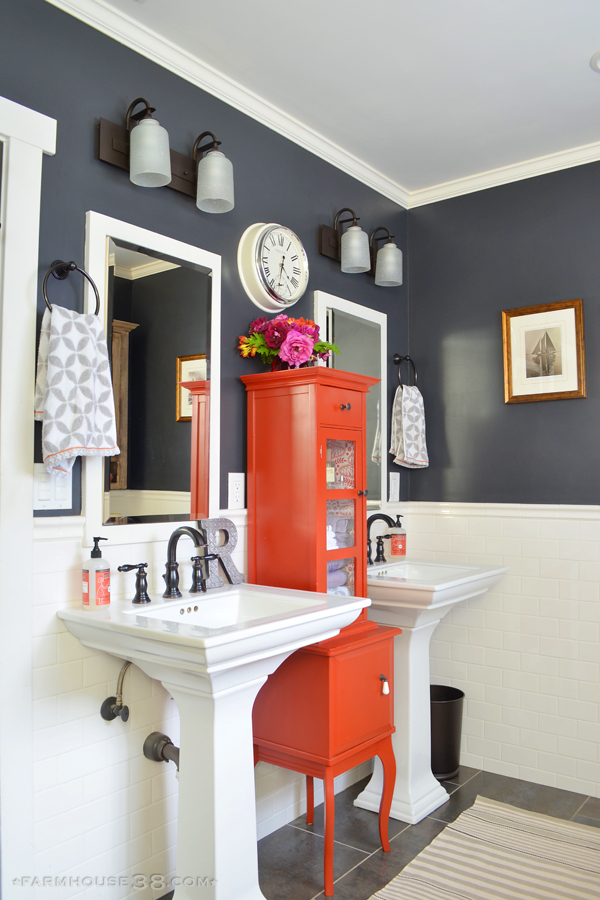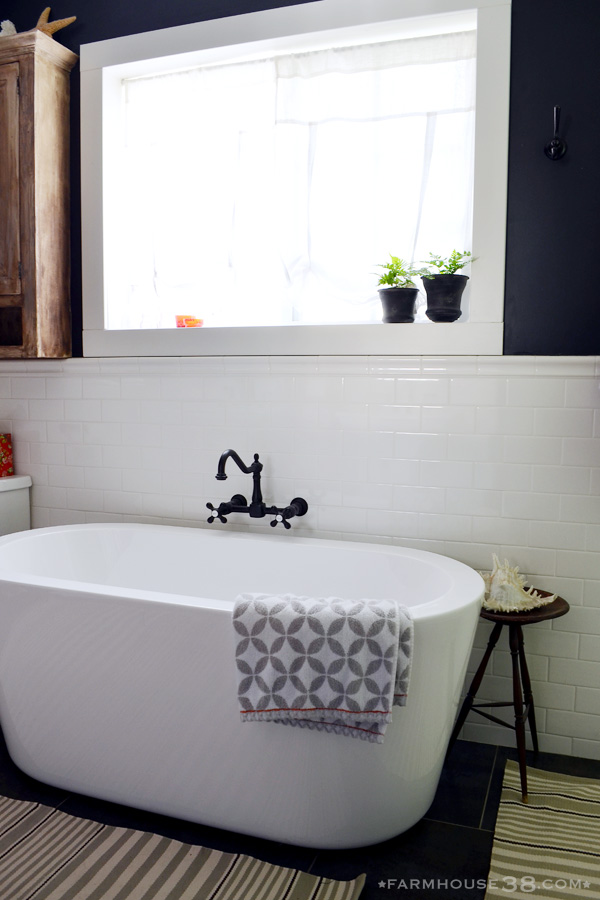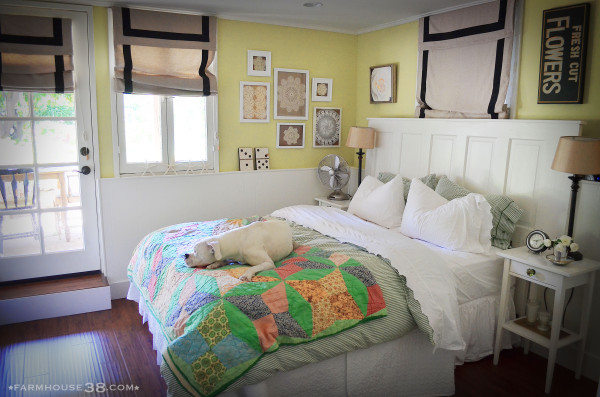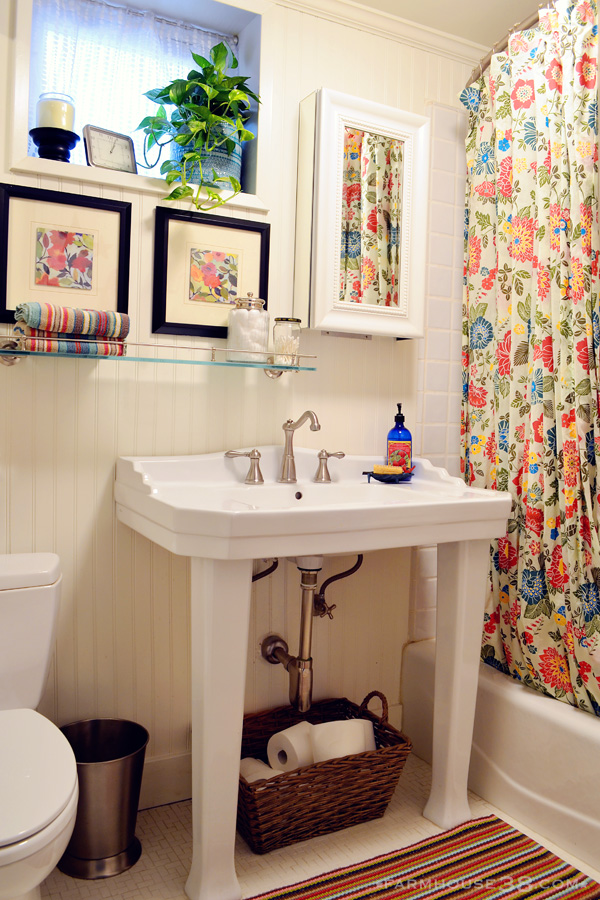 Now let's head to the backyard.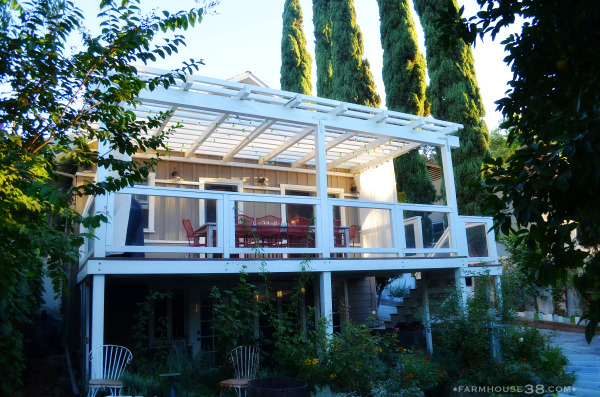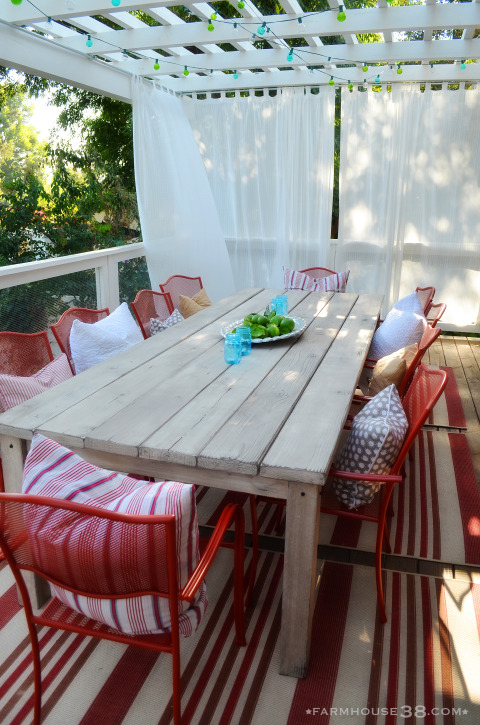 What cottage is complete without a chicken coop?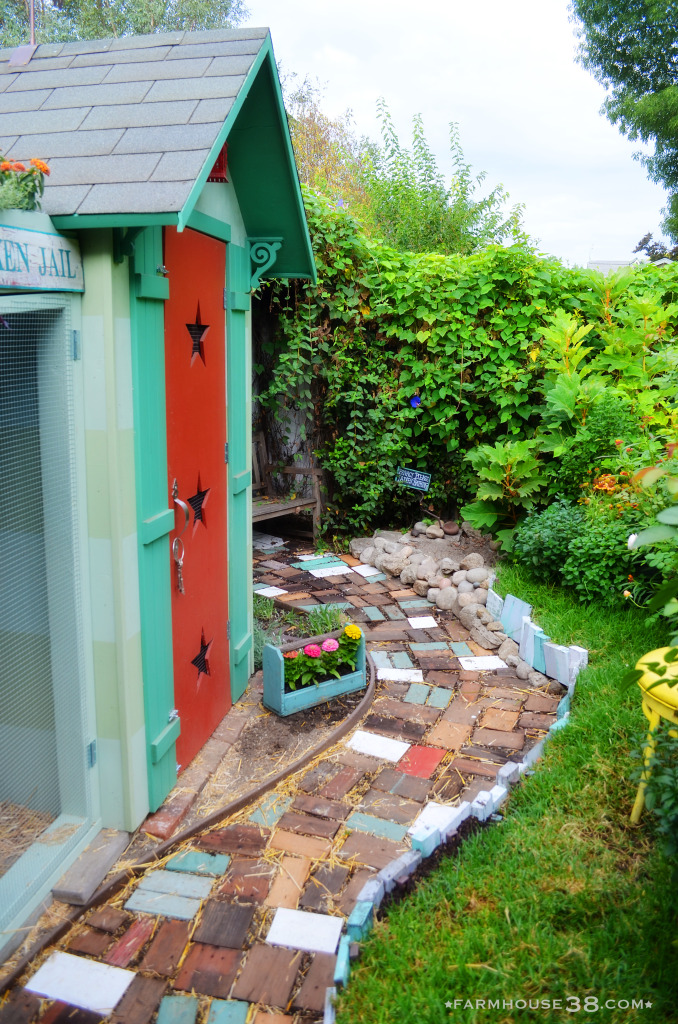 Scrap wood garden path.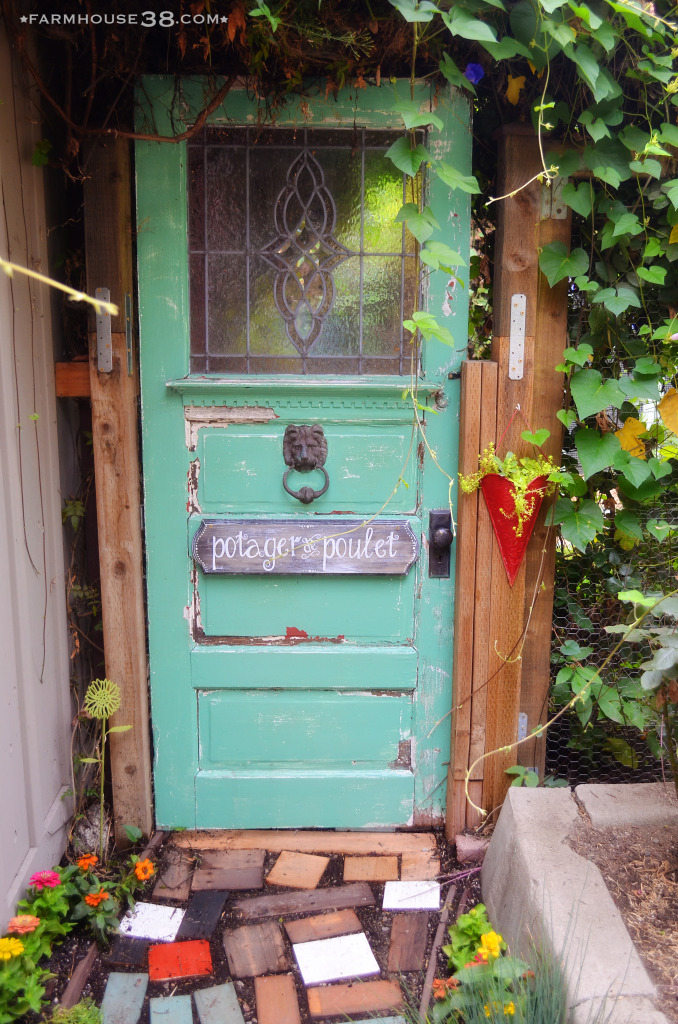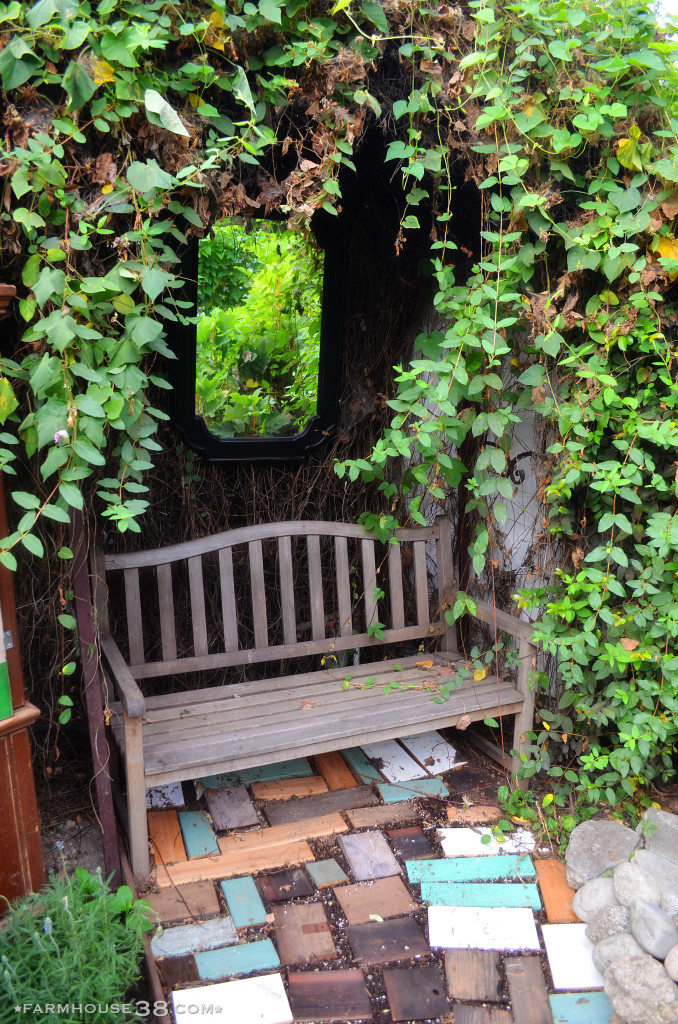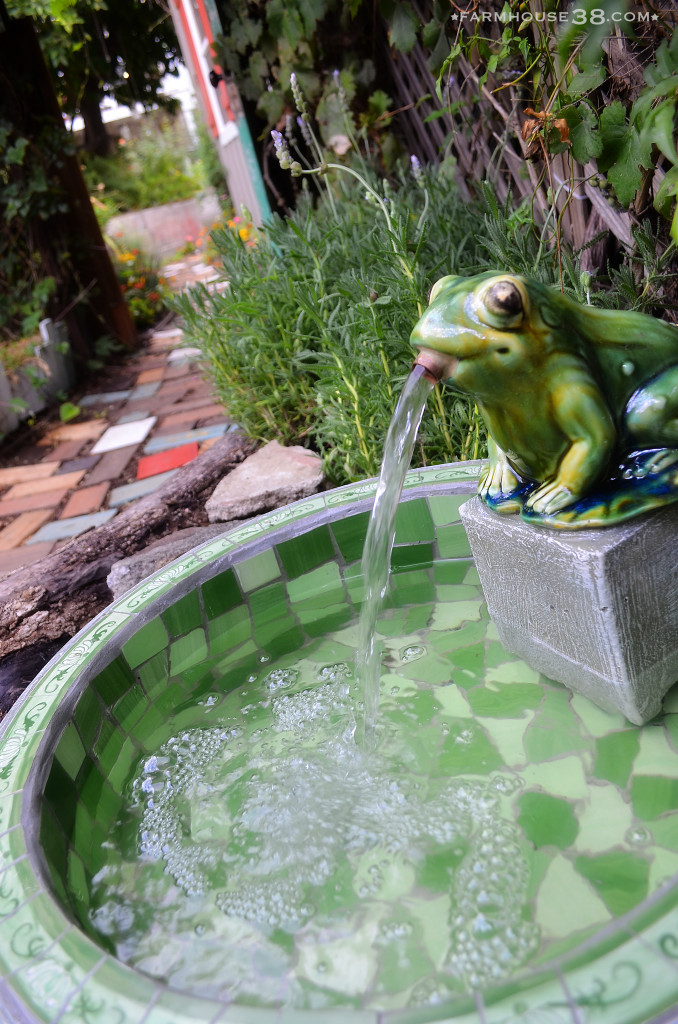 It's the perfect yard for garden parties complete with mismatched chairs.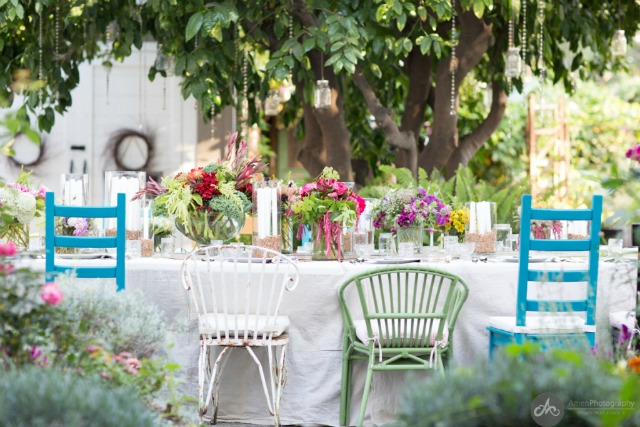 Dining under a crystal covered tree …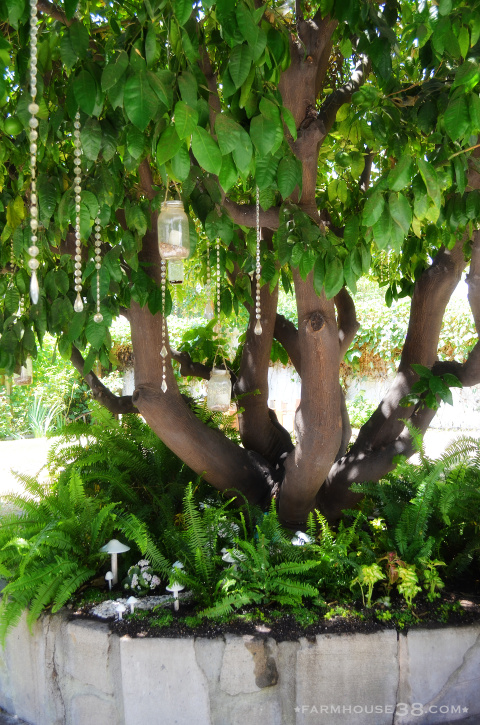 complete with fairy door.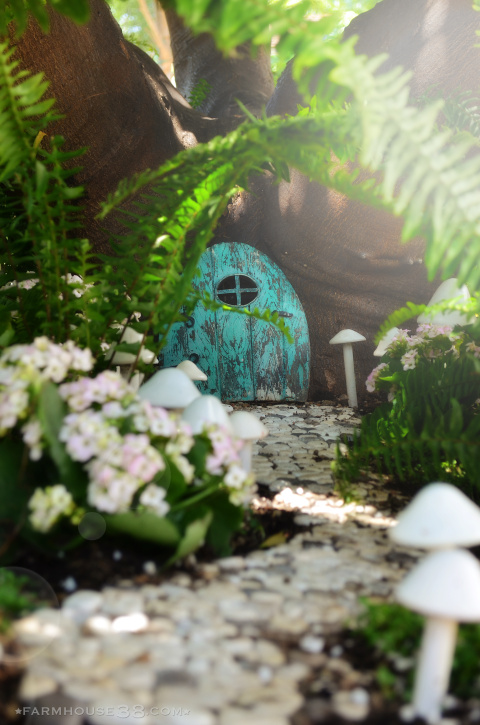 Kate turned a bunch of galvanized buckets and lids into this bird bath.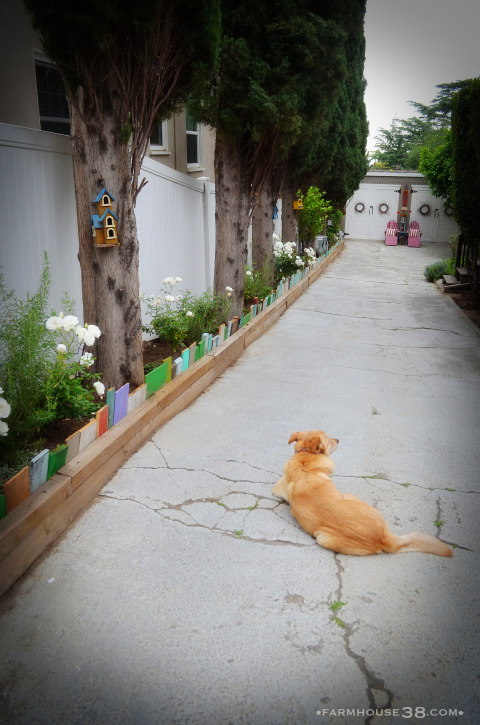 Old scrap wood makes a whimsical garden border.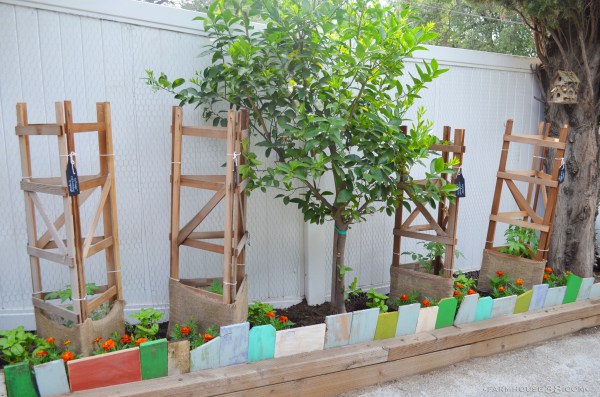 Head over to visit Kate and her menagerie at Farm and Foundry.
Love peeking into other peoples homes?
Take your pick from my favorite Eclectic Home Tours.