My Succulent Planting Secret
See how to plant the easiest succulents to grow!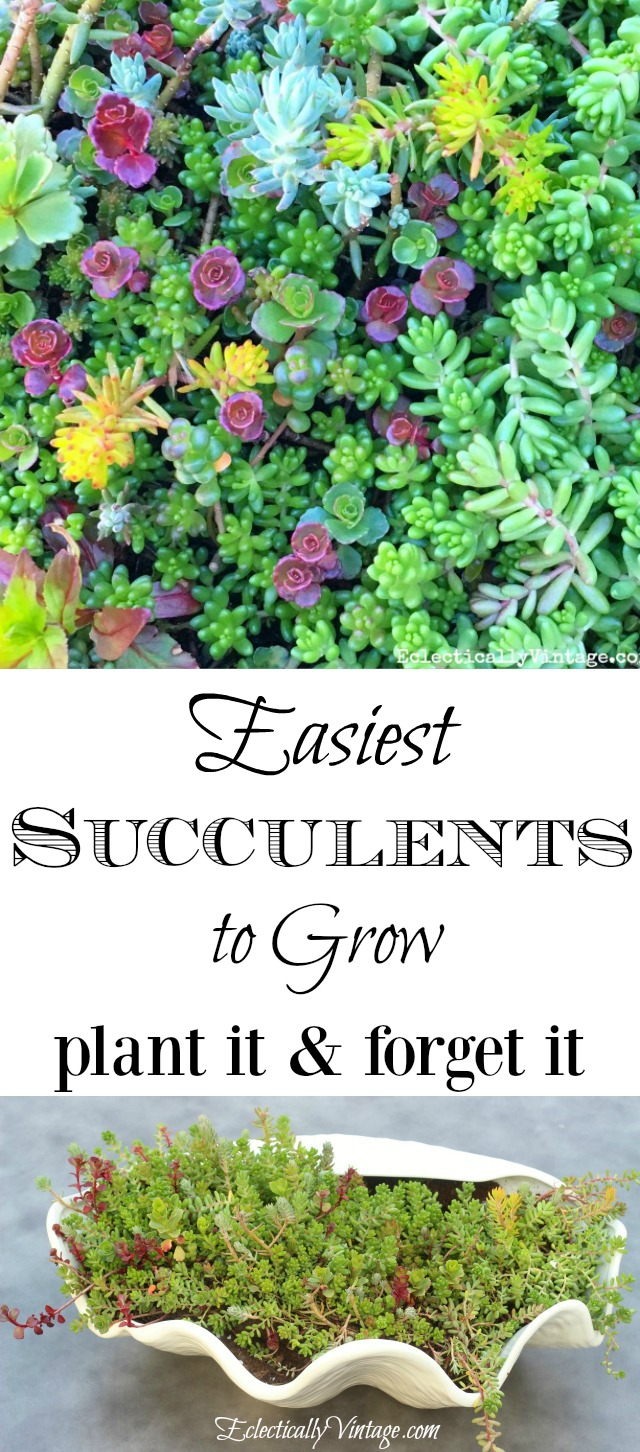 Unless you're living under a moss covered rock, you've heard of succulents and suddenly they seem to be all the rage.
I guess I'm ahead of my time because I've always thought succulents didn't suck. I've had an old mop bucket planter filled with hen and chick succulents for over 10 years.
My secret? I completely neglect it (much like I do my chipped nails and ragged cuticles).
Succulents are so easy to grow. They don't need a lot of water and they can withstand any season. I leave my succulents outside whether it's in scorching summer heat or covered in two feet of snow.
So I turned to my old friend when it was time to come up with a centerpiece for my outdoor coffee table.
Unfortunately succulents aren't cheap but I have a solution.
I'm letting you in on a little secret to create amazing succulent filled planters without breaking the bank … the sedum ground cover mat.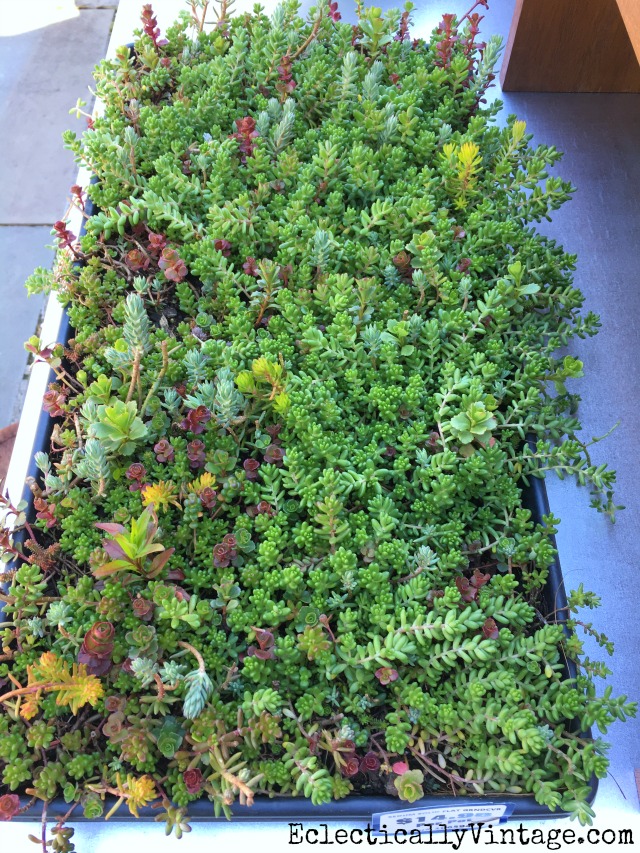 It's a tile of mixed sedum succulents ready to be planted in the ground to create an amazing ground cover.
I had different plans for mine – it's perfect in planters.
Easiest Succulents to Grow
post contains affiliate links
1) Buy a tile of sedum ground cover – you can buy sedum here
2) Find a unique container (I love this ceramic clam shell I found at HomeGoods or an old mop bucket)
3) Fill container with a shallow layer of pebbles (to help keep roots from sitting in standing water since my container has no drainage hole) and organic cactus soil
Note: since succulents don't like standing water and prefer dryer conditions, try not to use any water retaining soil like Miracle Gro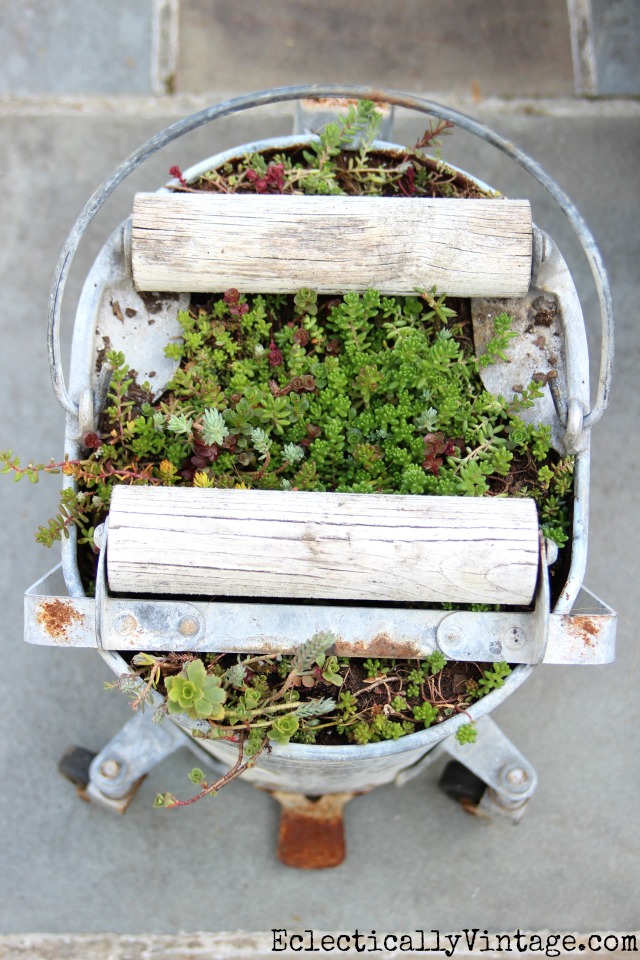 4) Measure your container and use scissors to cut the sedum to size.
Note: if you have an odd size container like mine, just cut a few different pieces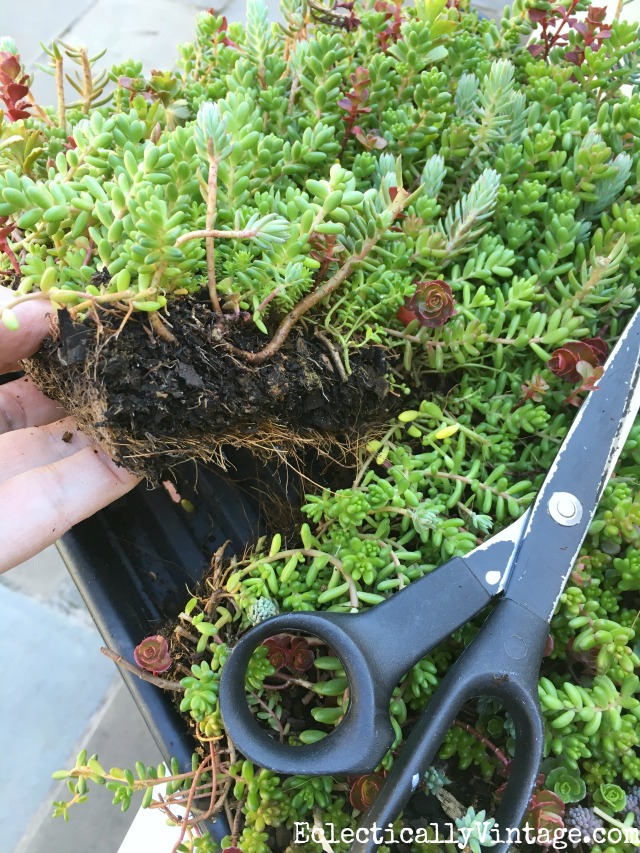 5) Add sedum to your container – cut smaller pieces from the tile to fill in gaps
6) Add more soil to fill in empty spaces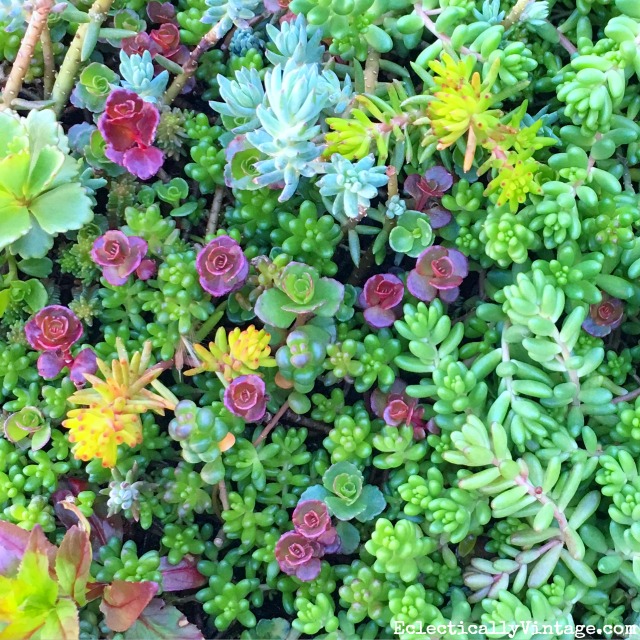 Now the most important step – ignore it and watch it thrive!
I also love this giant clam shell overflowing with pink flowers from Old Silver Shed.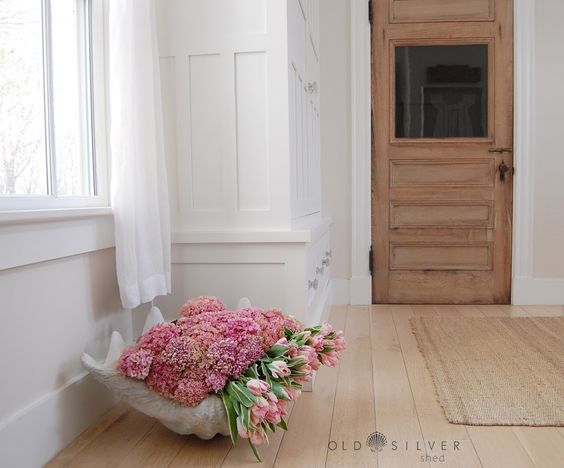 Don't miss my other tips for growing peonies and hydrangeas …
Love peonies – check out my peony planting tips.