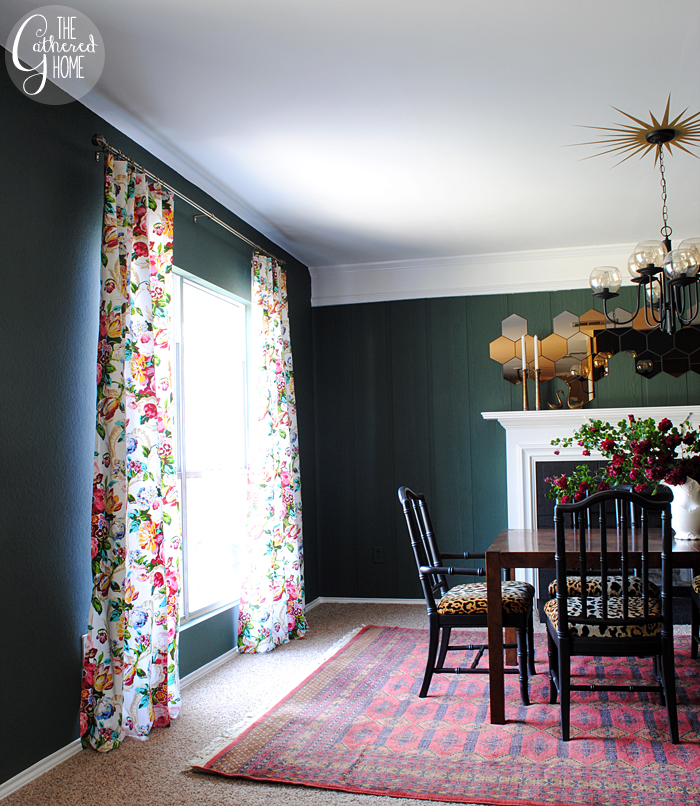 Can you believe that Brynne of The Gathered Home has furnished her Dallas area home with 98% thrift store and Craigslist finds!
She mixes styles and eras with antiques and kitsch for a home that shows off her unique personality and she shows us that it can be done on a tight budget.
Says Brynne, "I believe that the best kind of home is a "gathered" one, full of treasures with a story to tell. A gathered home is assembled slowly and lovingly over time from a wide variety of sources – relying on patience and persistence, a little soul searching, and a healthy dose of serendipity – embracing each new addition and its accompanying story."
Tour this home then come back to tour more Eclectic Home Tours – there is something for every style!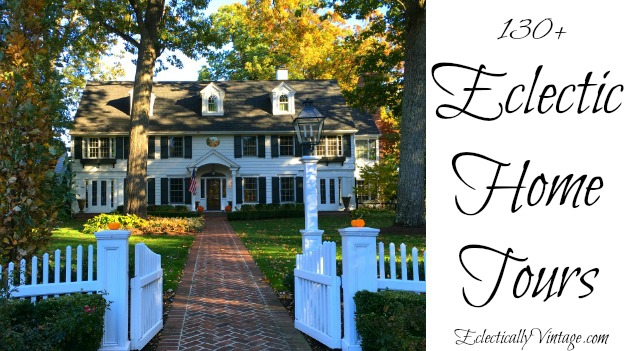 Come on in.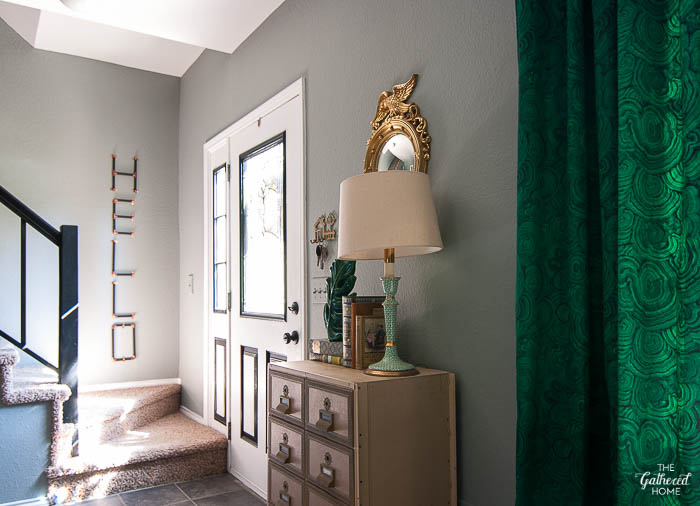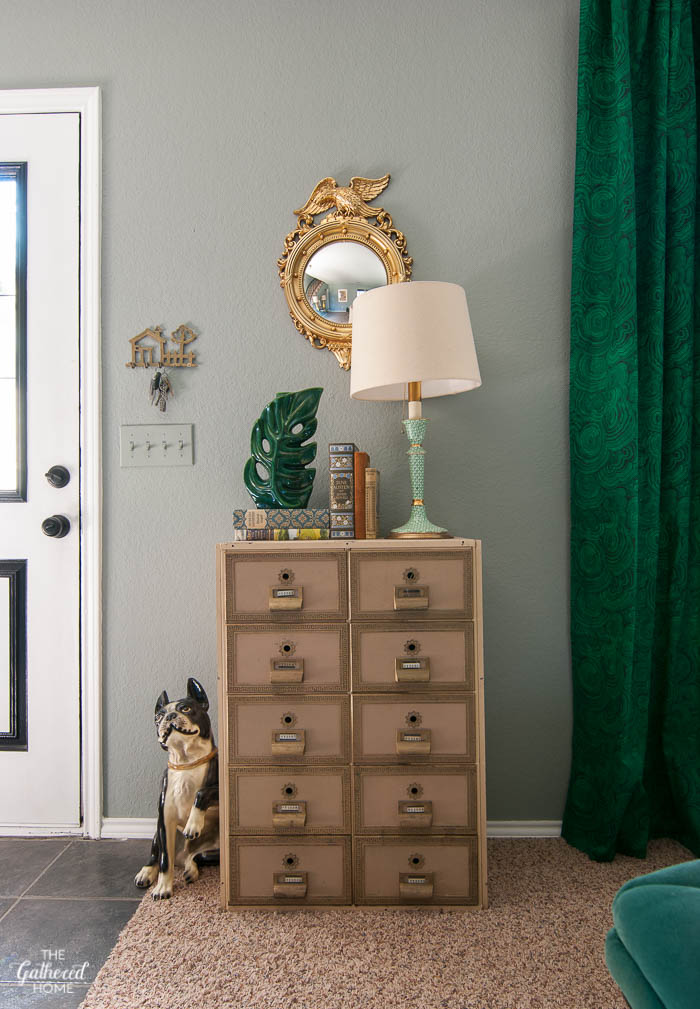 His name is Baxter the Boston Terrier – he would a great companion for my real Boston Terrier, Sushi!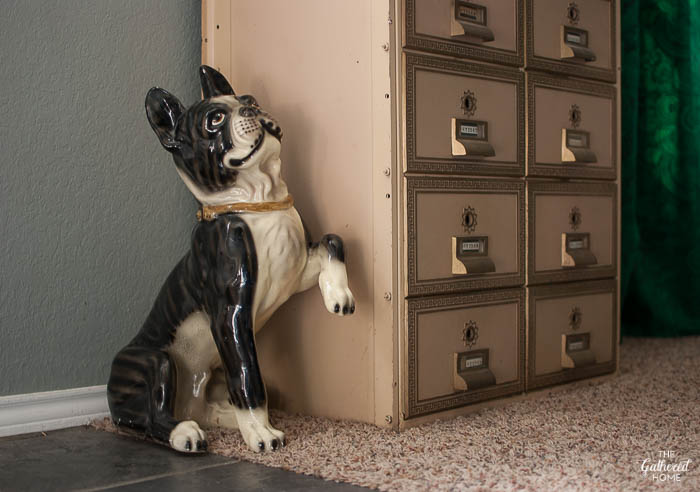 The queen of Craigslist scored pretty much everything in this room second hand.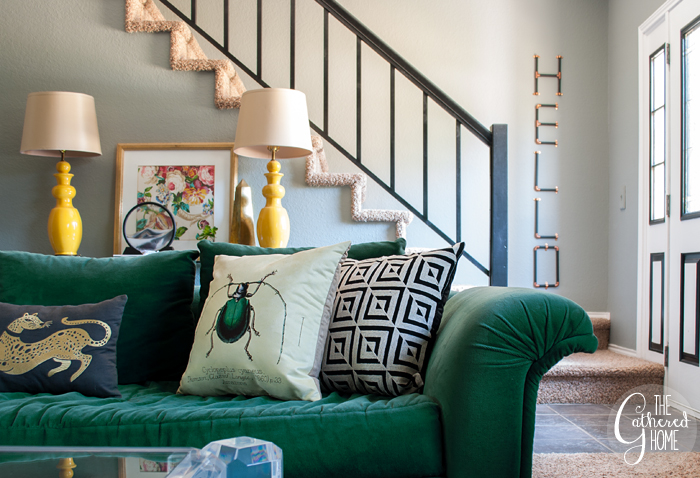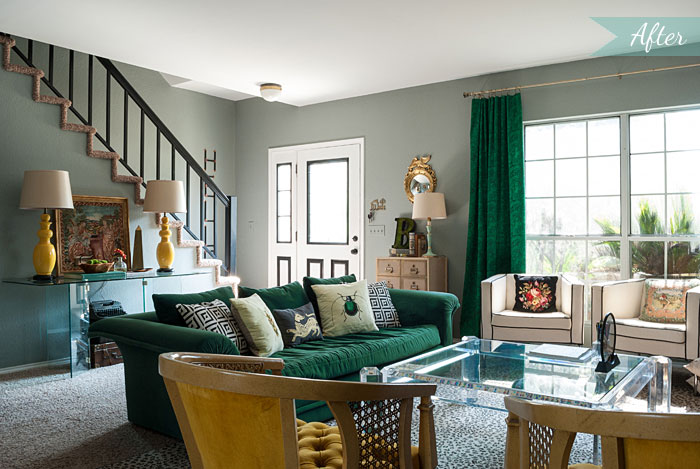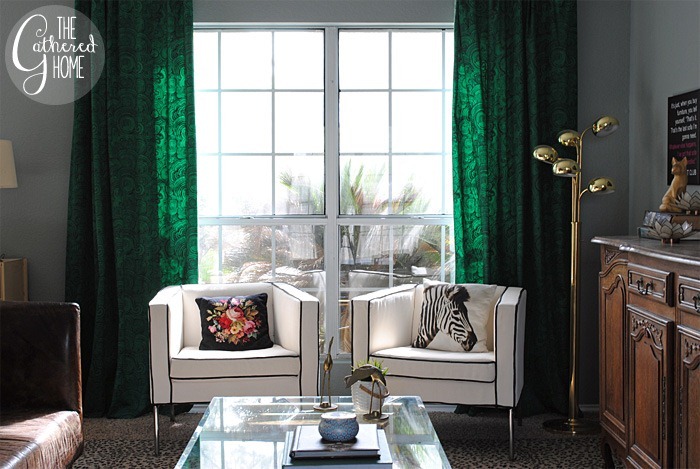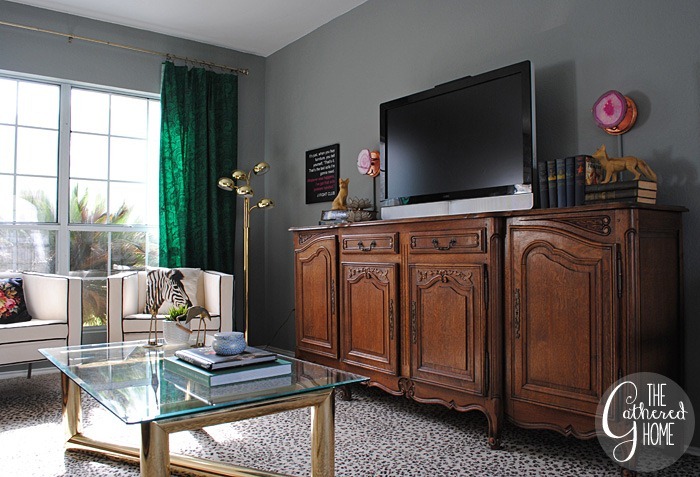 I love how Brynne fearlessly mixes styles – from animal prints to brass to a Moroccan pouf and a modern acrylic table paired with a French dresser tuned console.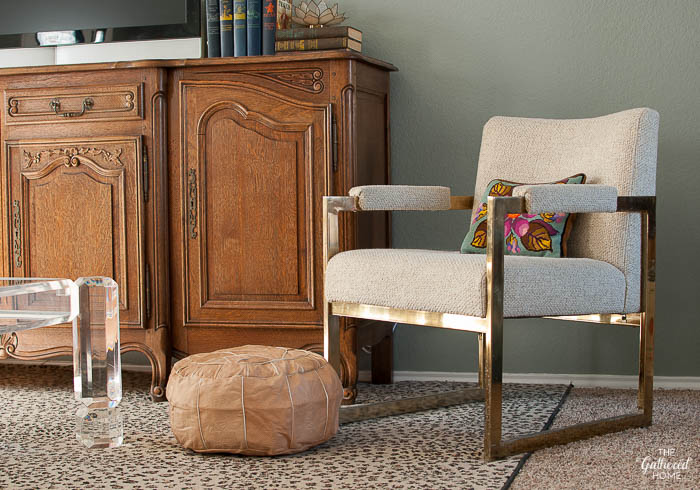 When you can't find the perfect sconce, make your own out of agate slices.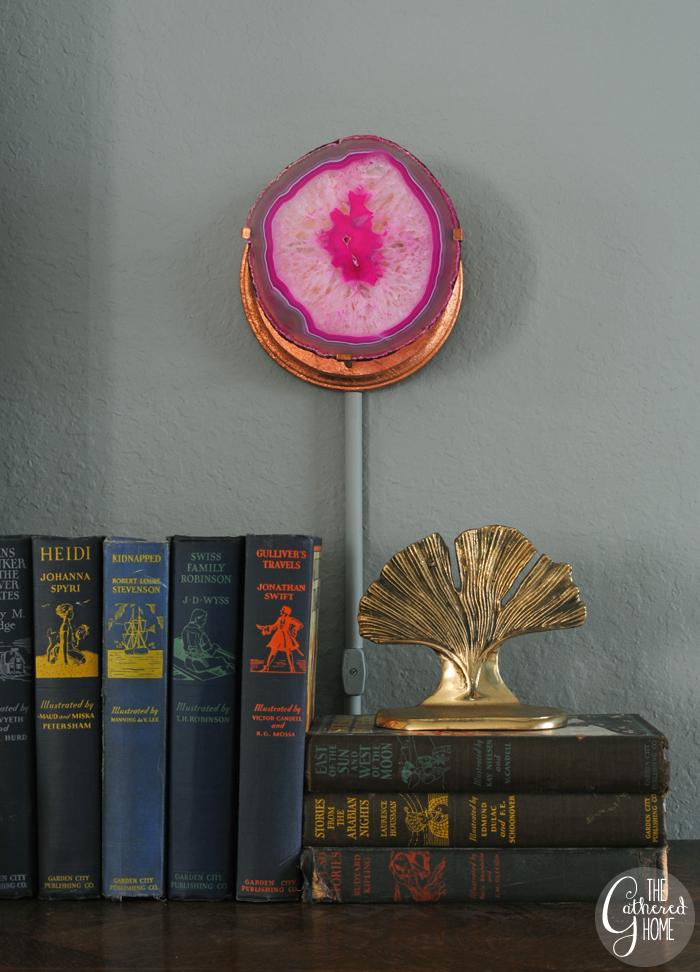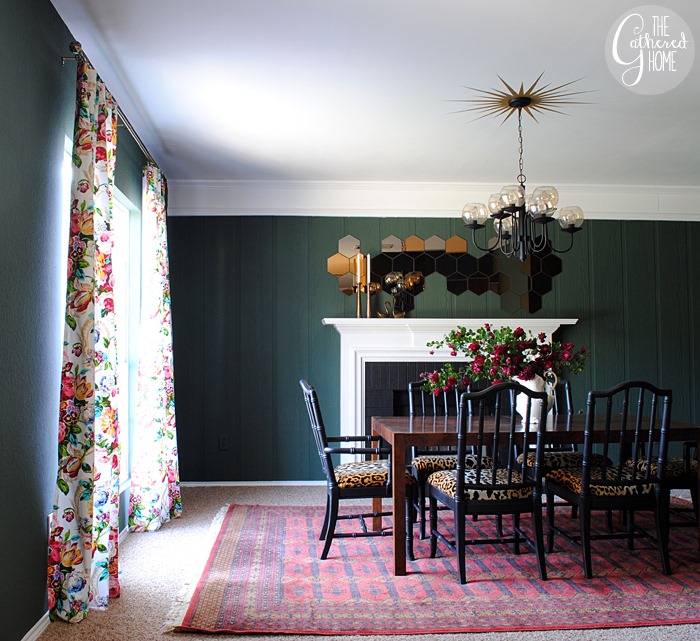 I love the wild spray of roses plucked from the backyard.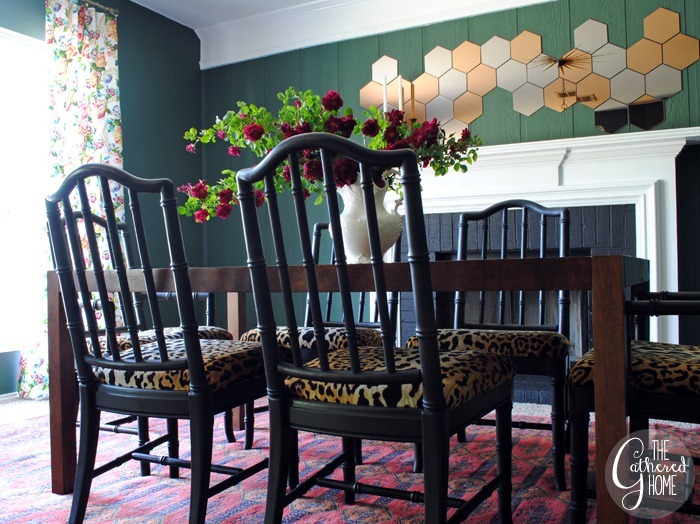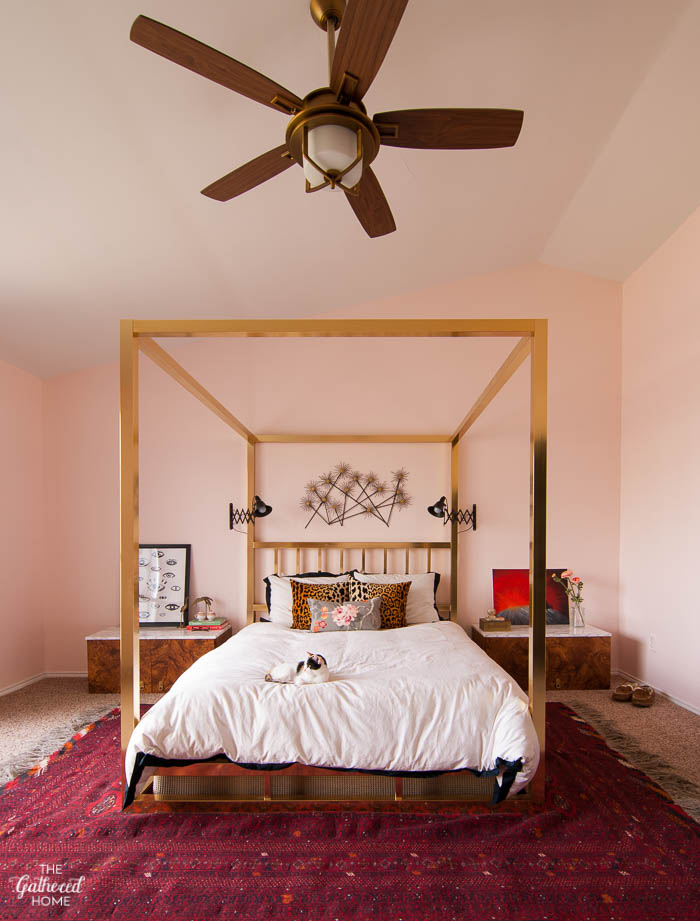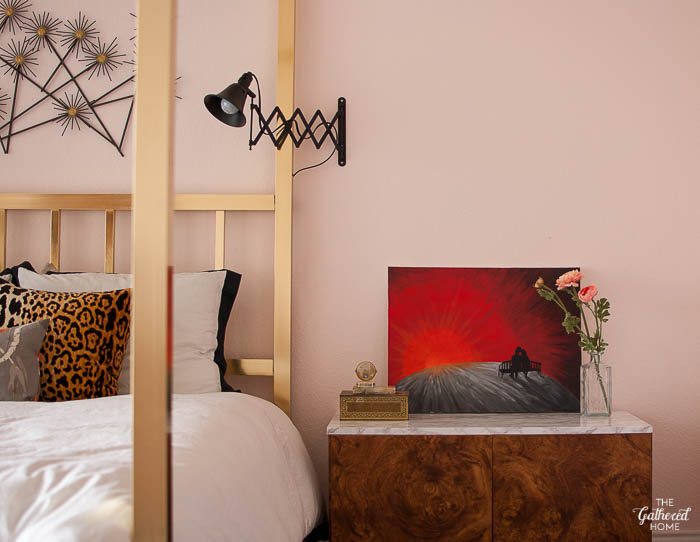 An old table got a new look when it was wrapped in jute.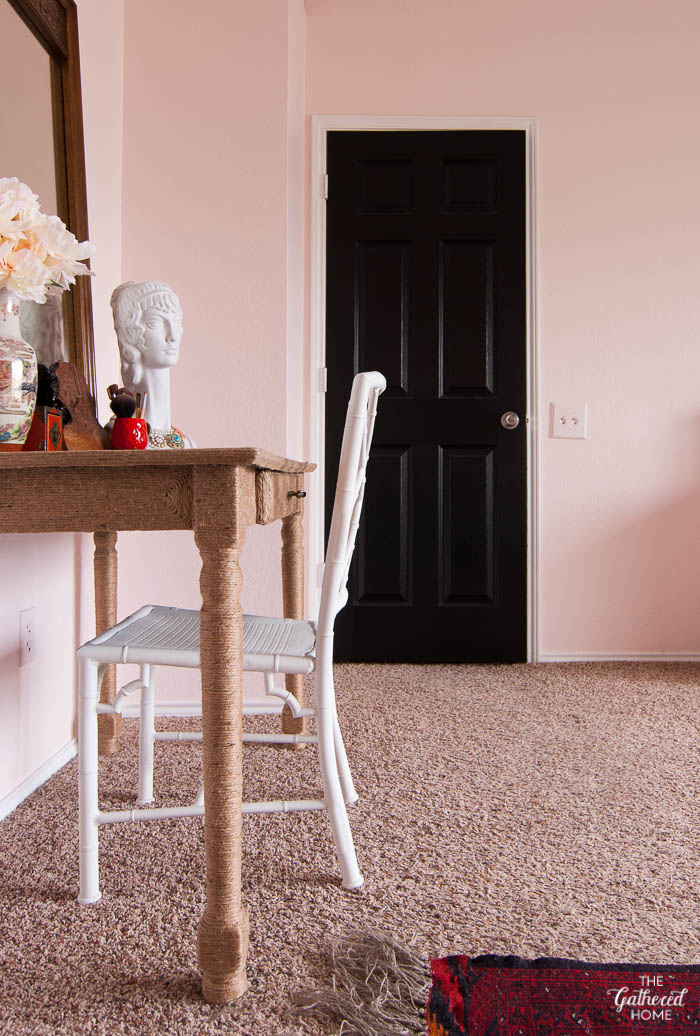 Cozy home office is ready for a game of chess.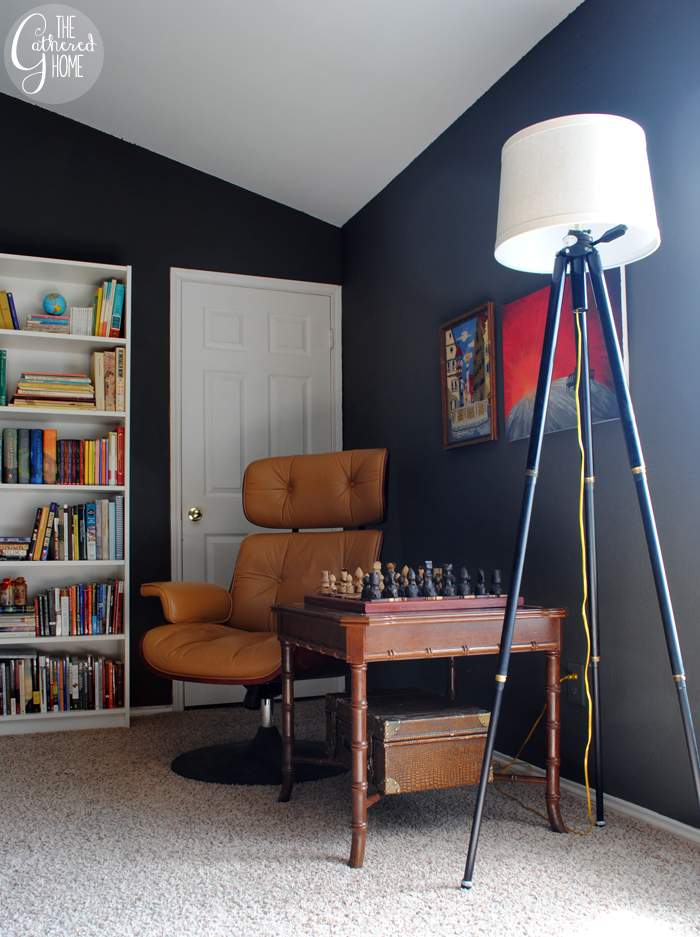 83 bottles of beer on the wall, 83 bottles of beer.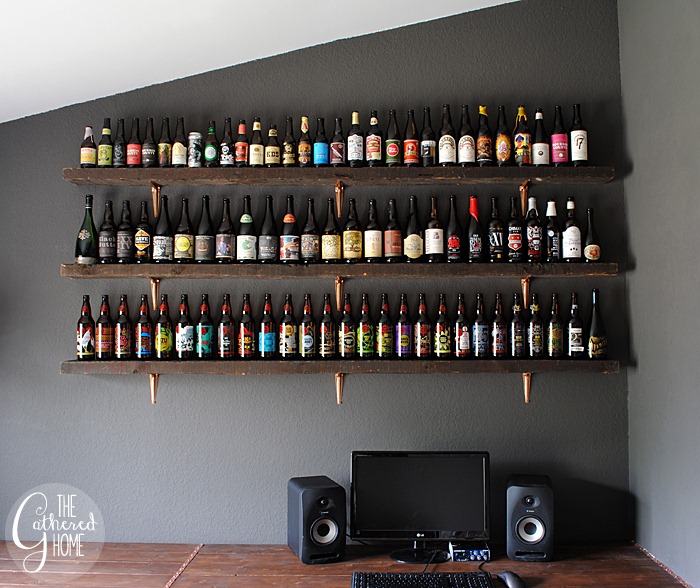 Brynne just moved – here are a few snaps of her new home.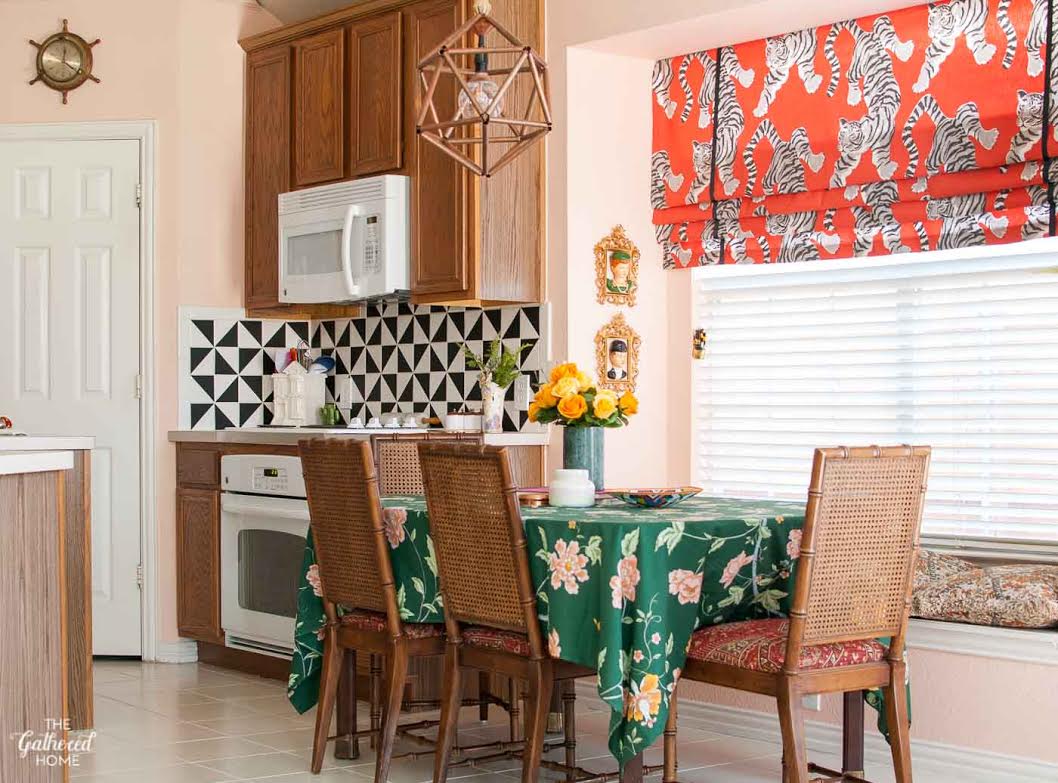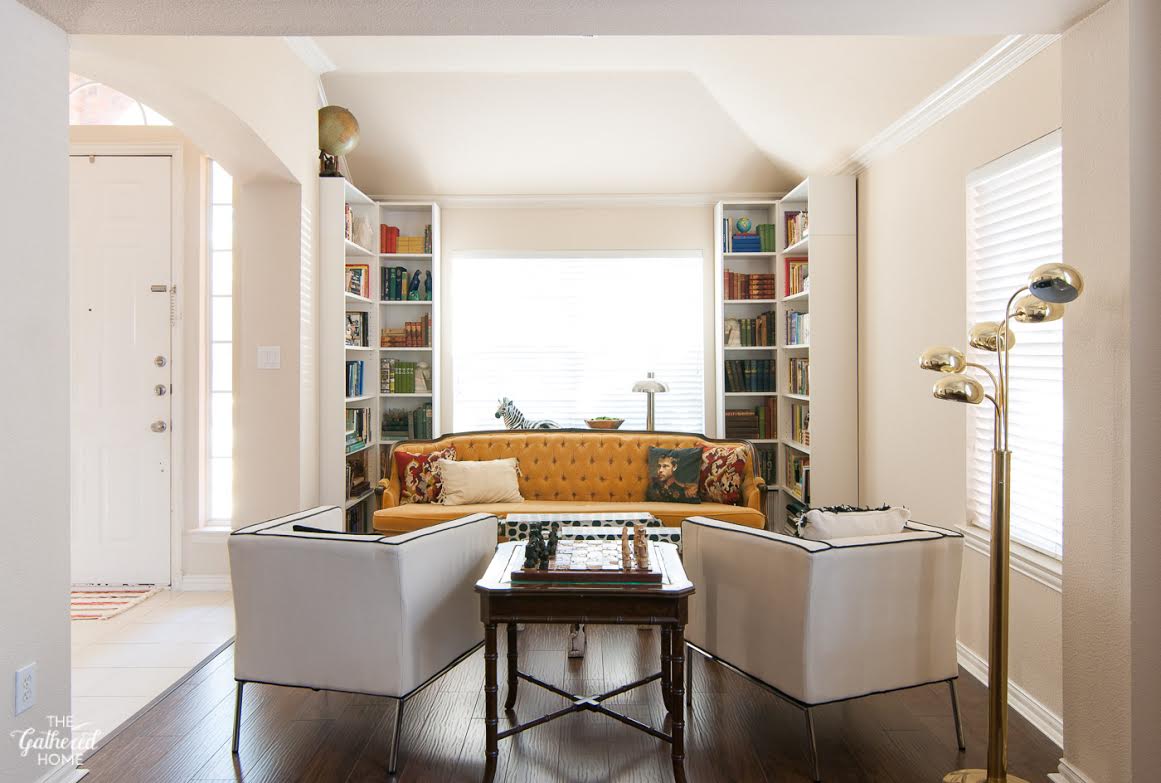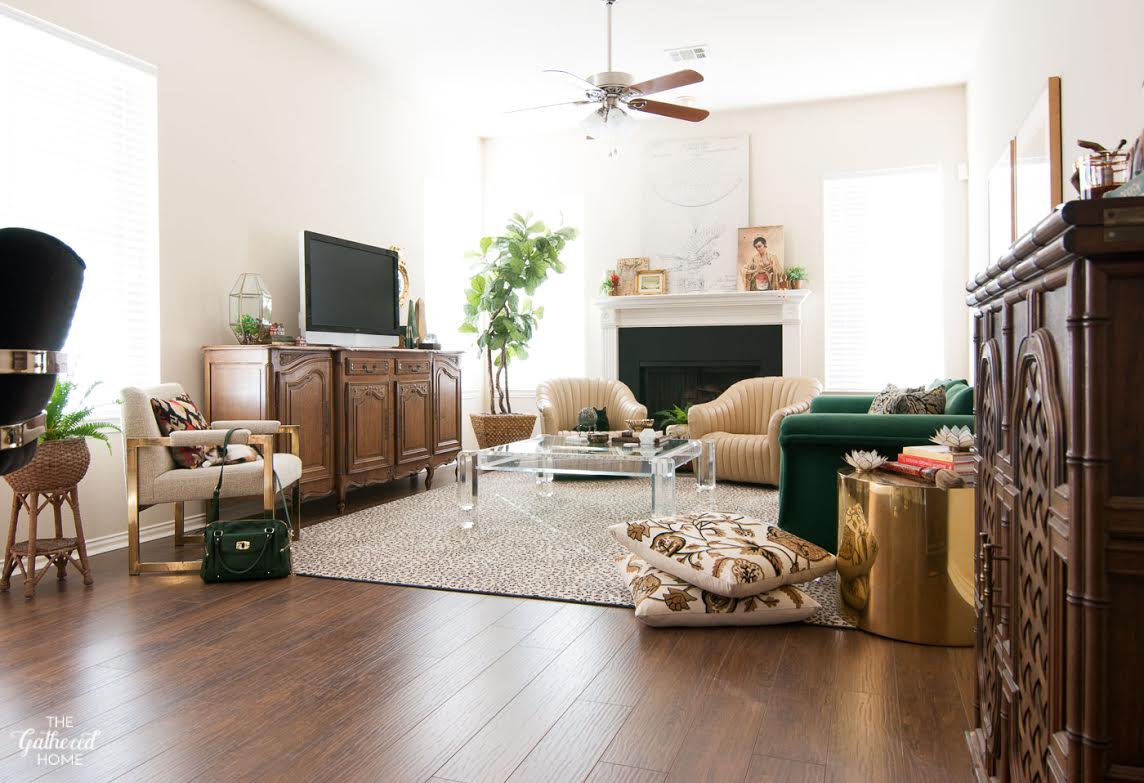 Brynne has tons of DIY ideas and I really love her weekly Thrift Score Thursday series – where she highlights her favorite find of the week.
Make sure to follow along at The Gathered Home to see how she decorates her new digs.
Love Home Tours? Check out all of my Eclectic Home Tours here.