When I was a kid, I couldn't wait for my dad to arrive home on Valentine's Day with boxes of heart shaped chocolates for my sister and me. He worked in New York and had a long commute from our house in Pennsylvania and I loved throwing my arms around him and inhaling the scent of his cologne – then devouring all the chocolates!
I don't really do much for Valentine's Day anymore. I do miss my girls annual Valentine's Day party but at 17, they are way too old and cool for that now.
Will that stop me from whipping up a batch of Cupid Floats for them …
or making a fun dessert like this Conversation Heart Cake …
or writing letters tucked in pretty envelopes letting them know how much I love them.
I'll still be doing all of these things but I'll be keeping it simple around the house without a speck of red or pink to be seen.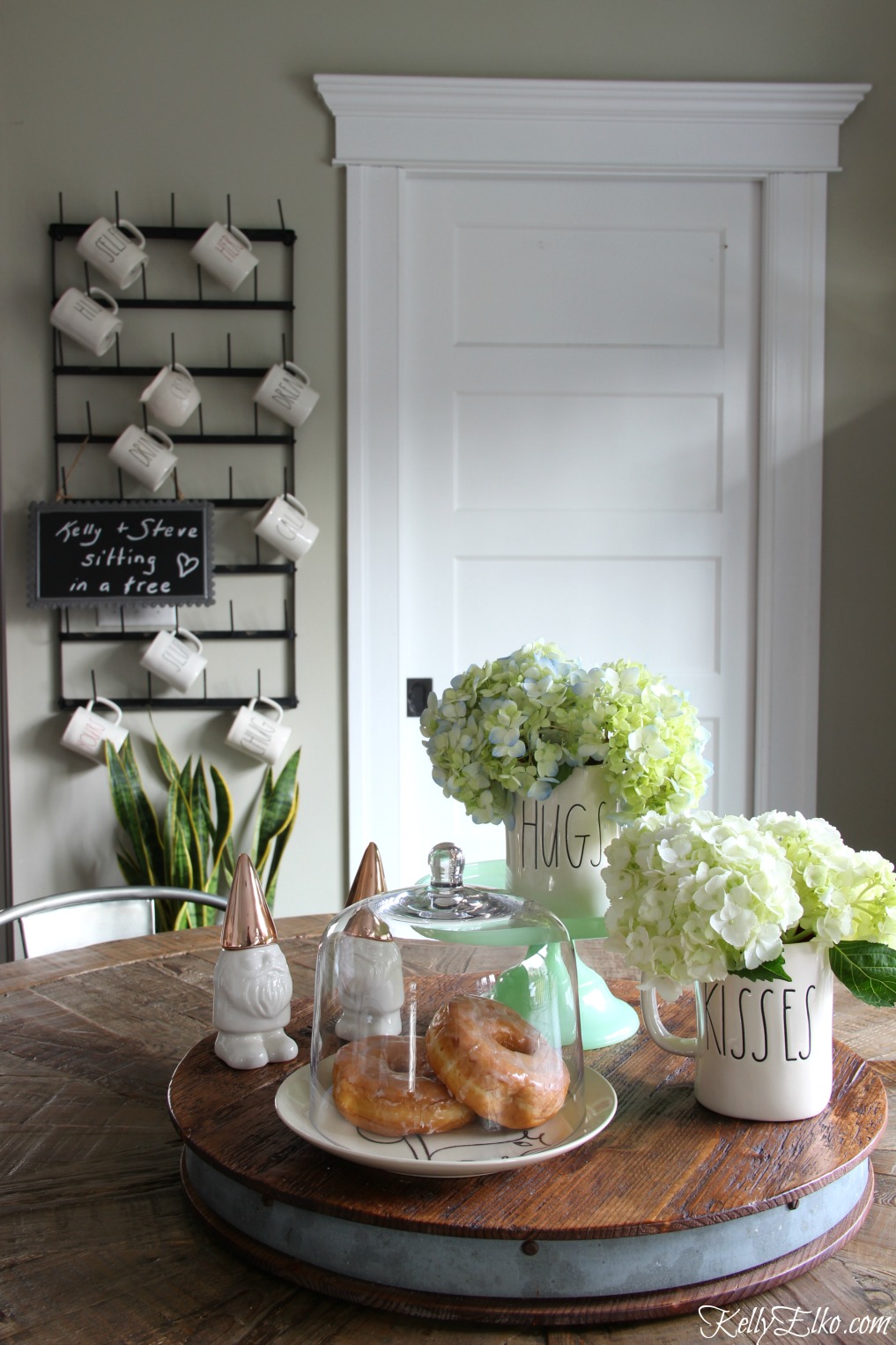 My table is set with a few things I love …
fresh hydrangeas, a sweet treat for my girls and these adorable gnome salt and pepper shakers.
I found this matching gold gnome hat cookie jar that I want!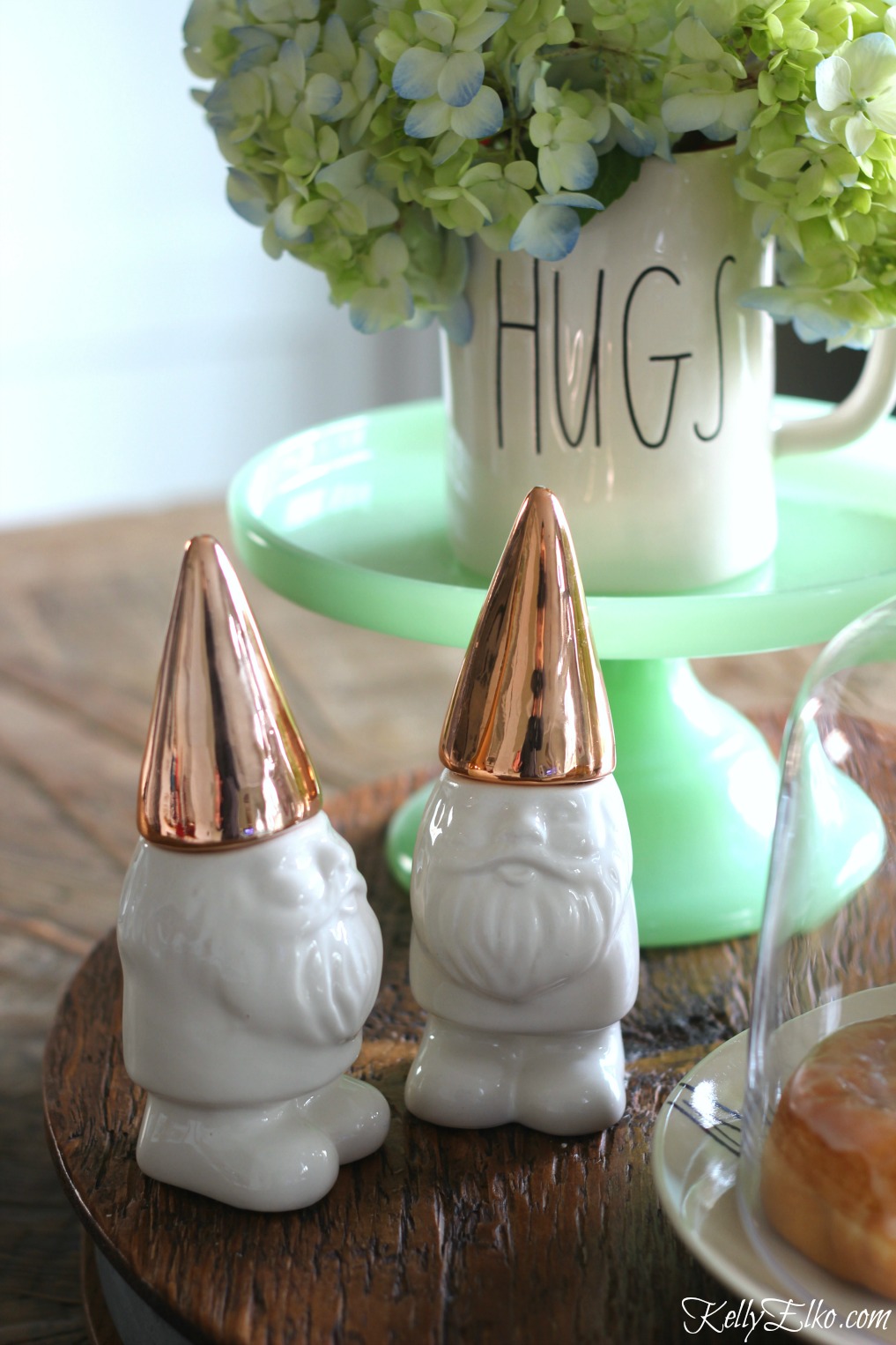 post contains affiliate links
I found this cute pair at HomeGoods along with my growing Rae Dunn mug collection.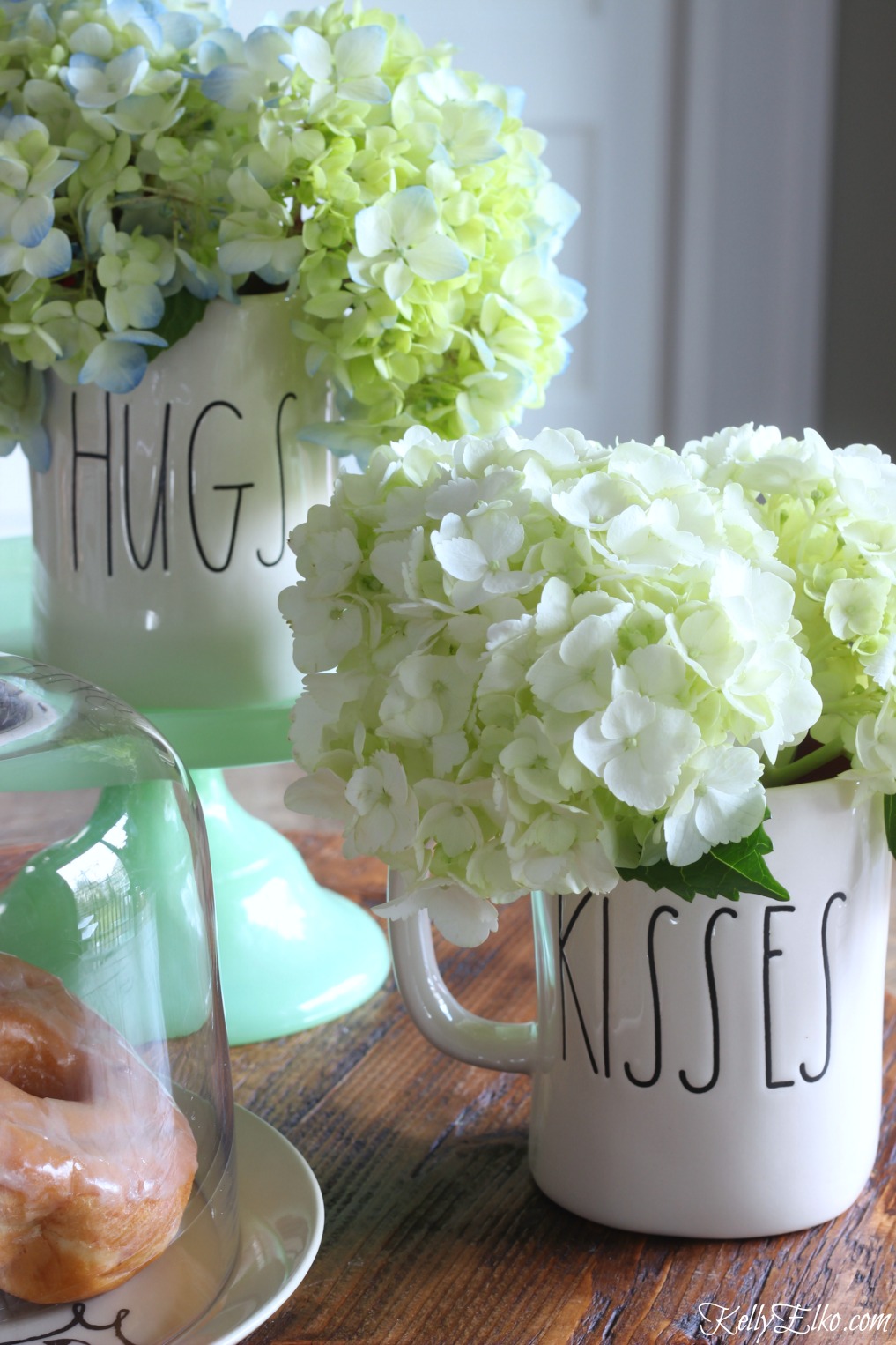 So while there won't be any red or pink in my house for Valentine's Day, there will be plenty of love.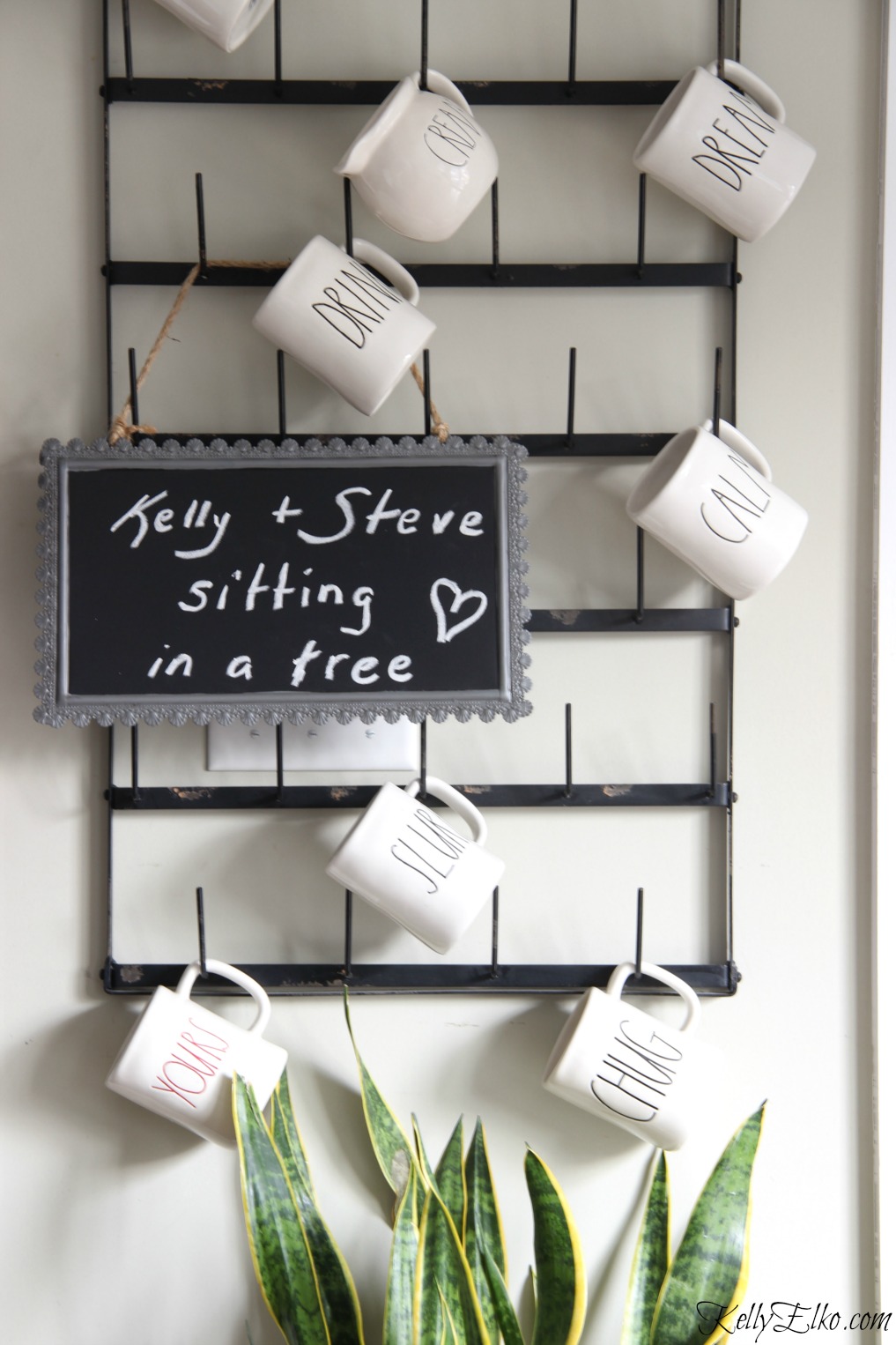 Do you celebrate Valentine's Day?
Shop the Look