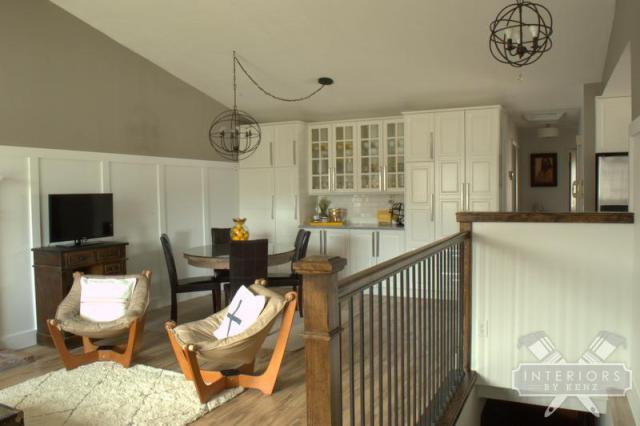 She had me at her tagline …
"extreme humiliation should not keep us from creating beautiful things!"
Mekenzie, aka Kenz, of Interiors by Kenz definitely knows how to create beautiful things.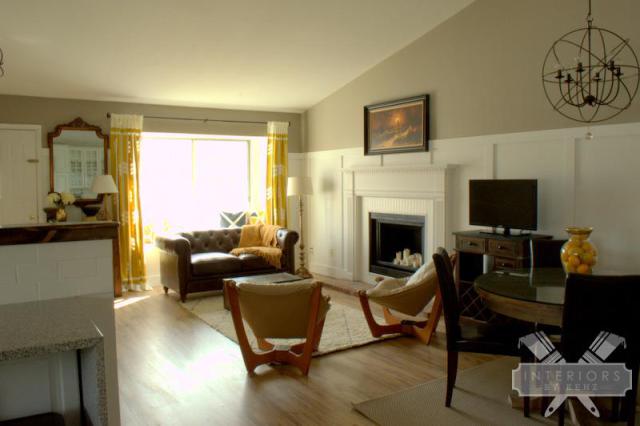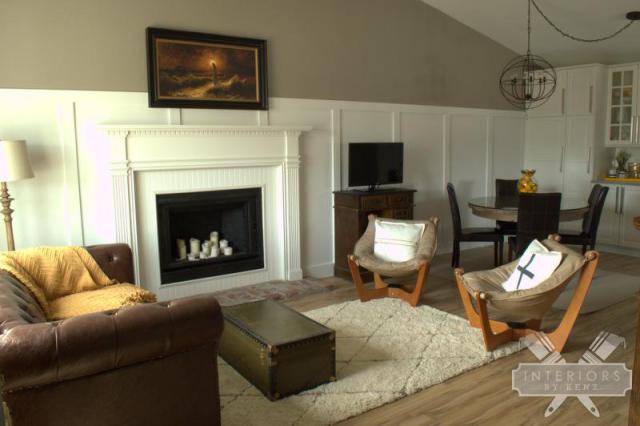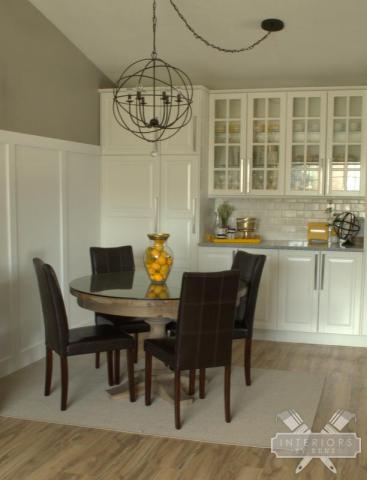 Love this geometric wall that might even get me running on the treadmill!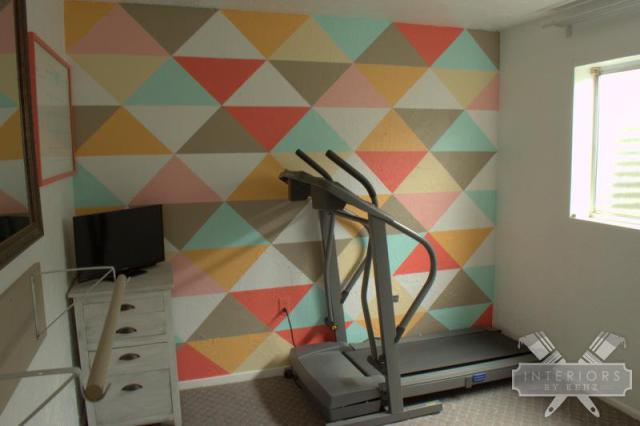 I never met a bit of bling I didn't love.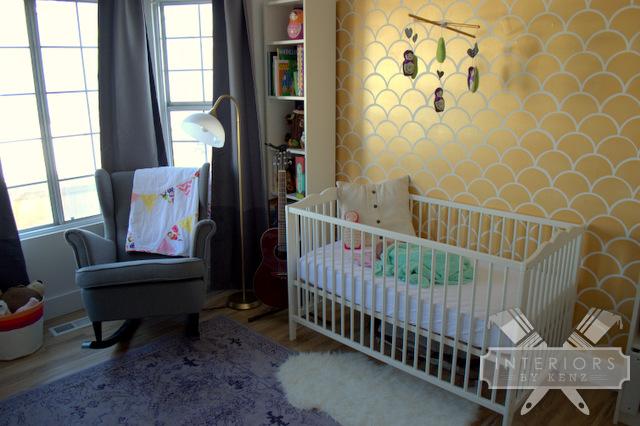 This is perfect for the new mom – see how to turn a wingback chair into a rocking chair.
How fun is this trunk top table!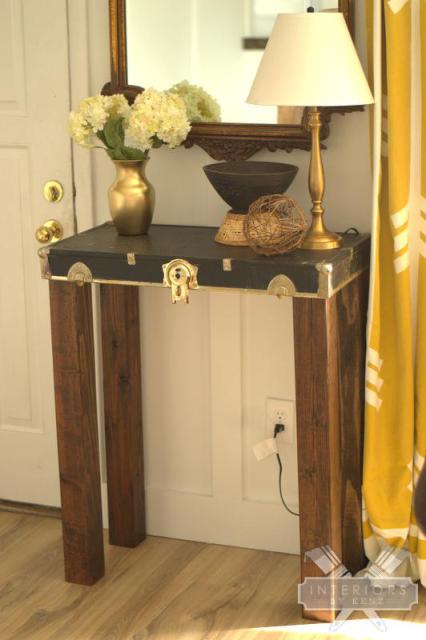 Don't have a headboard?  Why not just paint one on the wall?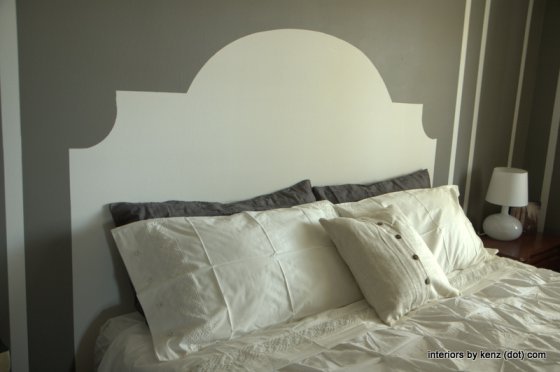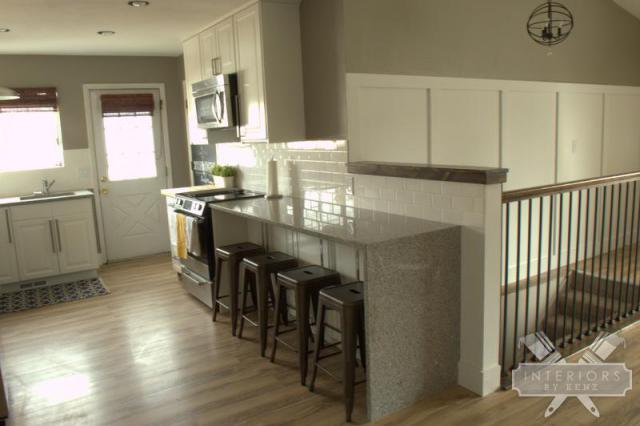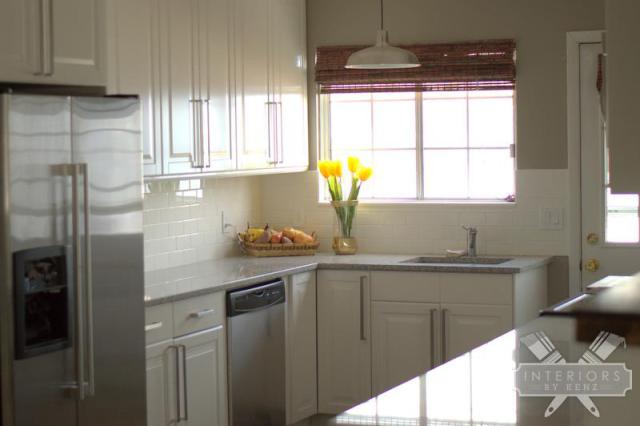 Like a fish, I'm attracted to this shiny corrugated metal focal wall.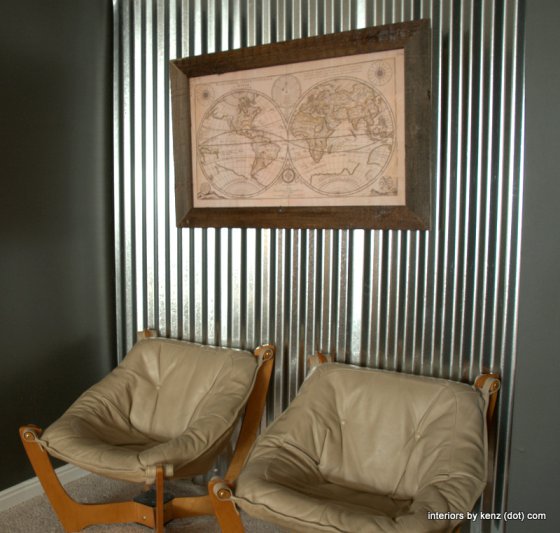 Kenz has plans to renovate this cute vintage trailer too.
Go check out Interiors by Kenz if you agree with her design philosophy – "if it makes you happy and looks the way you want it to, then nothing else matters!"
Like this home?
Check out all of my featured Eclectic Home Tours – tons of fabulous eye candy from farmhouse to county cottage to mod!