My Favorite Way to Set a Table and My *# Birthday!
A few weeks ago, I turned *#.
So I invited best friends over to celebrate – because turning *# is definite cause for celebration!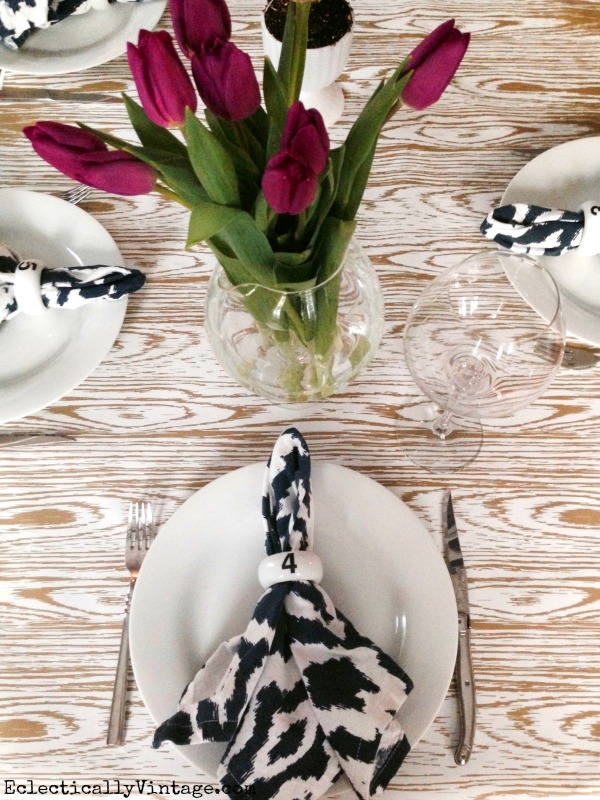 It was a Kelly's Favorite Things dinner …
my hubby whipped up margaritas, poured red wine, grilled filet mignon, roasted potatoes and brussels sprouts with bacon and finished with chocolate eclairs from my favorite local bakery.
Another favorite thing – a festive table.
So I unrolled some wrapping paper, added colorful napkins and a bunch of tulips – done.
I snapped some cell phone pics because who has time to break out a big camera when margaritas are waiting?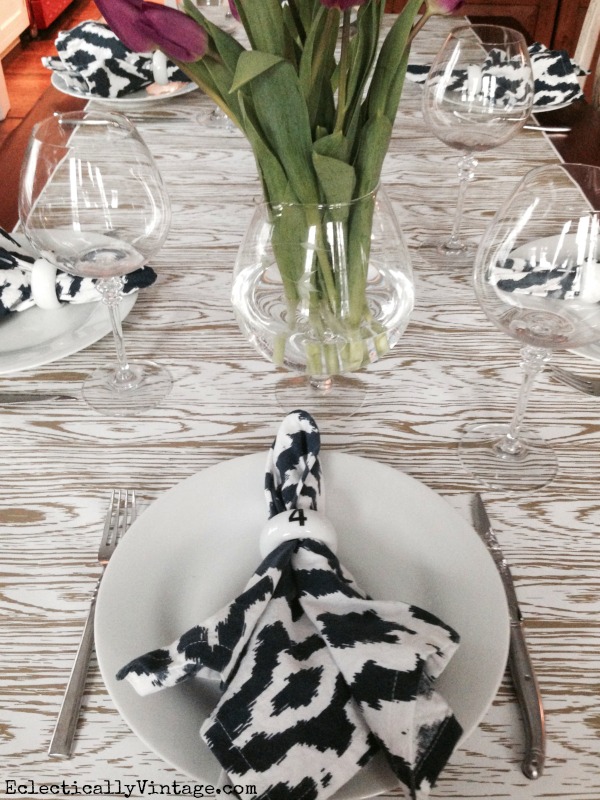 What could be better?
P.S. I may be *# but I don't feel a day over $@.
Sources:
wood grain wrapping paper and Ikat napkins:  HomeGoods
numbered napkin rings:  Crate & Barrel