Eclectic Home Tour – Karlee Bowman
If you've always wanted to renovate a crumbling old home and bring it back to it's glory while maintaining it's antique character, then you are going to love today's Eclectic Home Tour of Karlee Bowman.
Karlee says "I live in a 99 year old farmhouse located right outside of Auburn, AL. When Aaron and I bought it, it had been abandoned for four years and was stripped of nearly all the important stuff. I was only 21 years old and had no idea how big of a project it would be but it's come such a long way!"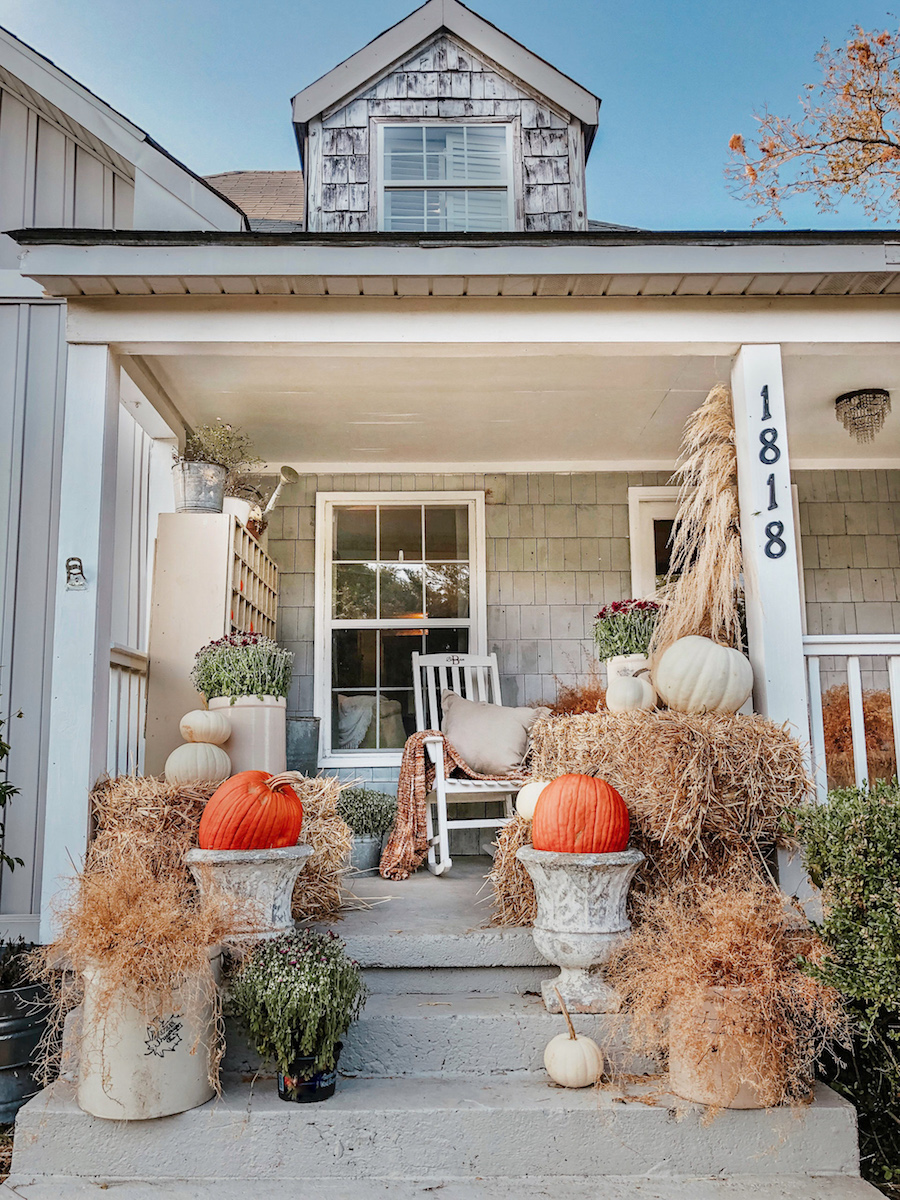 "I've decorated our farmhouse with a rustic cottage style. I love all things cozy cottage! Since we also run an antique business our home definitely reflects awesome pickin' finds with so many vintage items throughout our entire home. I just love finding old items, styling them, and sharing all of that with you. Our home has quite a story and so do many of the items in it, and to me that makes it cozy,!" says Karlee.
The front porch lets us know that an antique hunting, vintage loving couple lives here.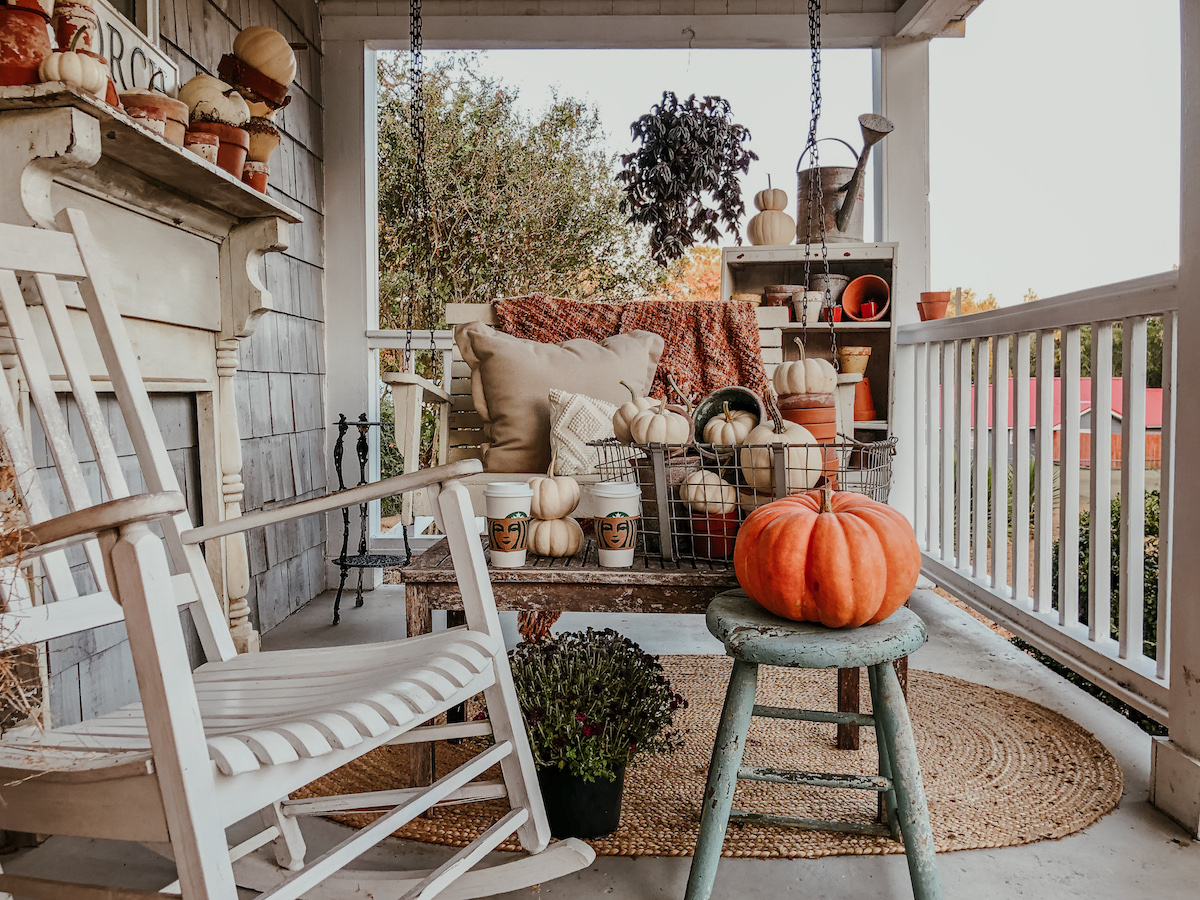 You know the house is going to be unique when you see a mantel on the front porch! A grouping of weathered terra cotta pots create varying heights for displaying white pumpkins.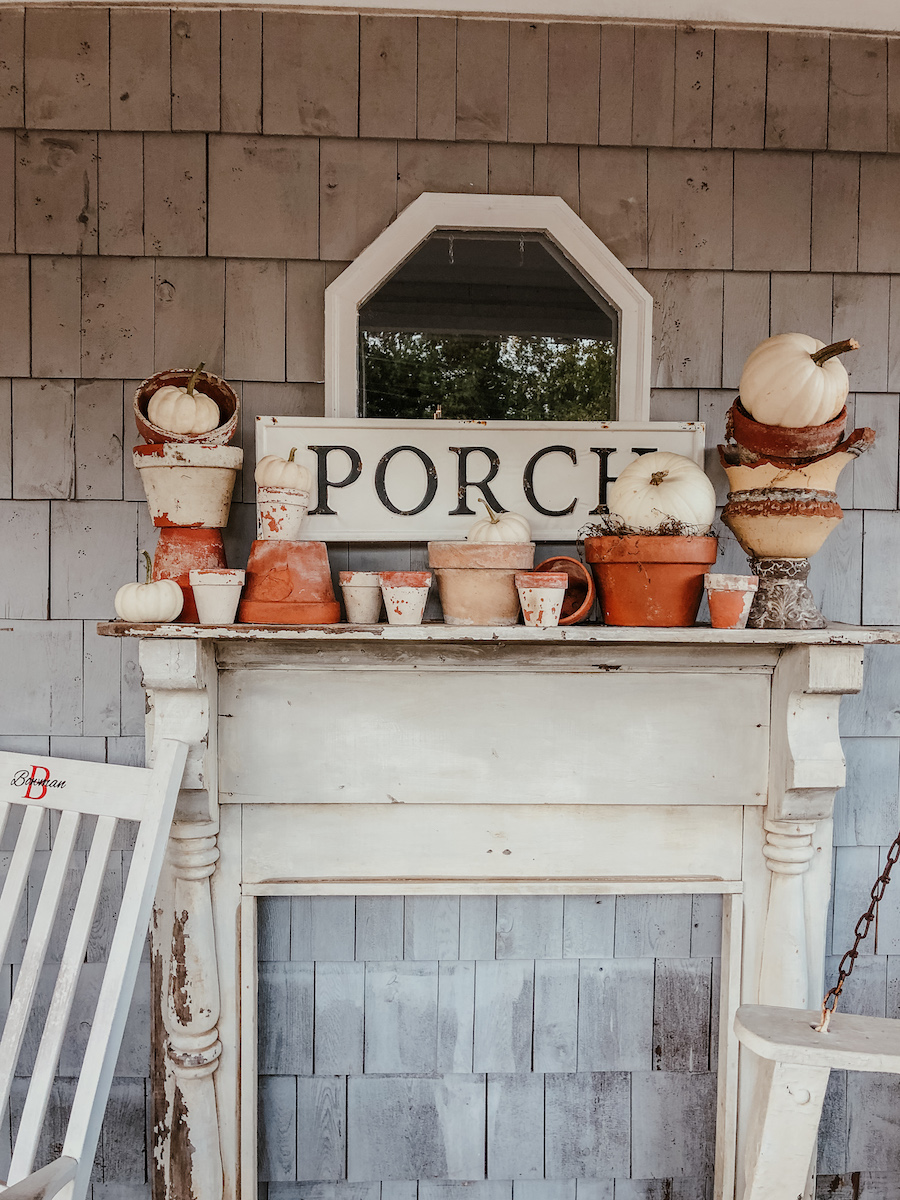 $75 and one weekend was all it took for the couple to make this beautiful wood range hood. I love the way all the rustic pieces contrast with the ornate crystal chandelier.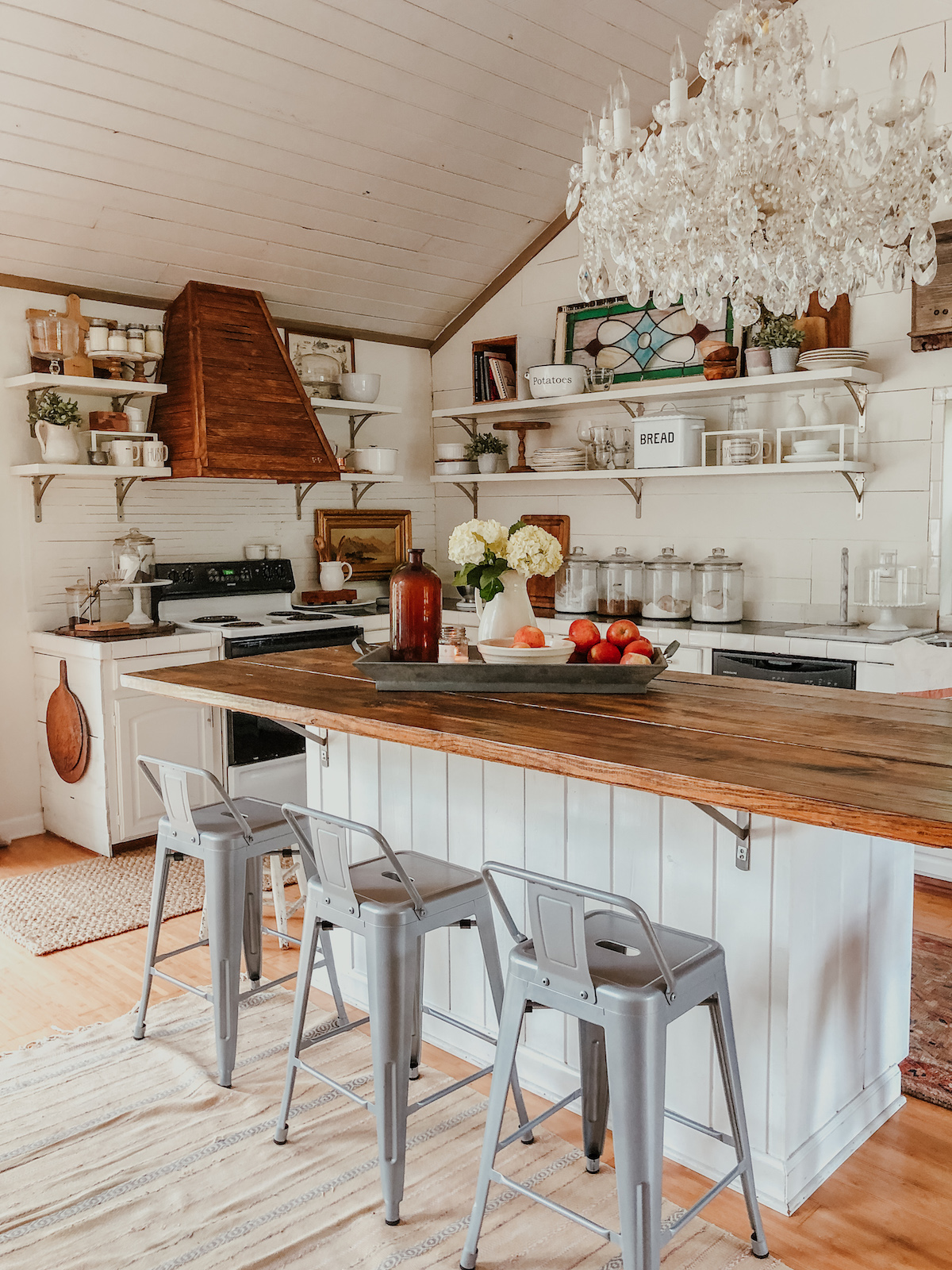 Open shelves on shiplap walls are the perfect place to display everyday pieces and salvaged finds.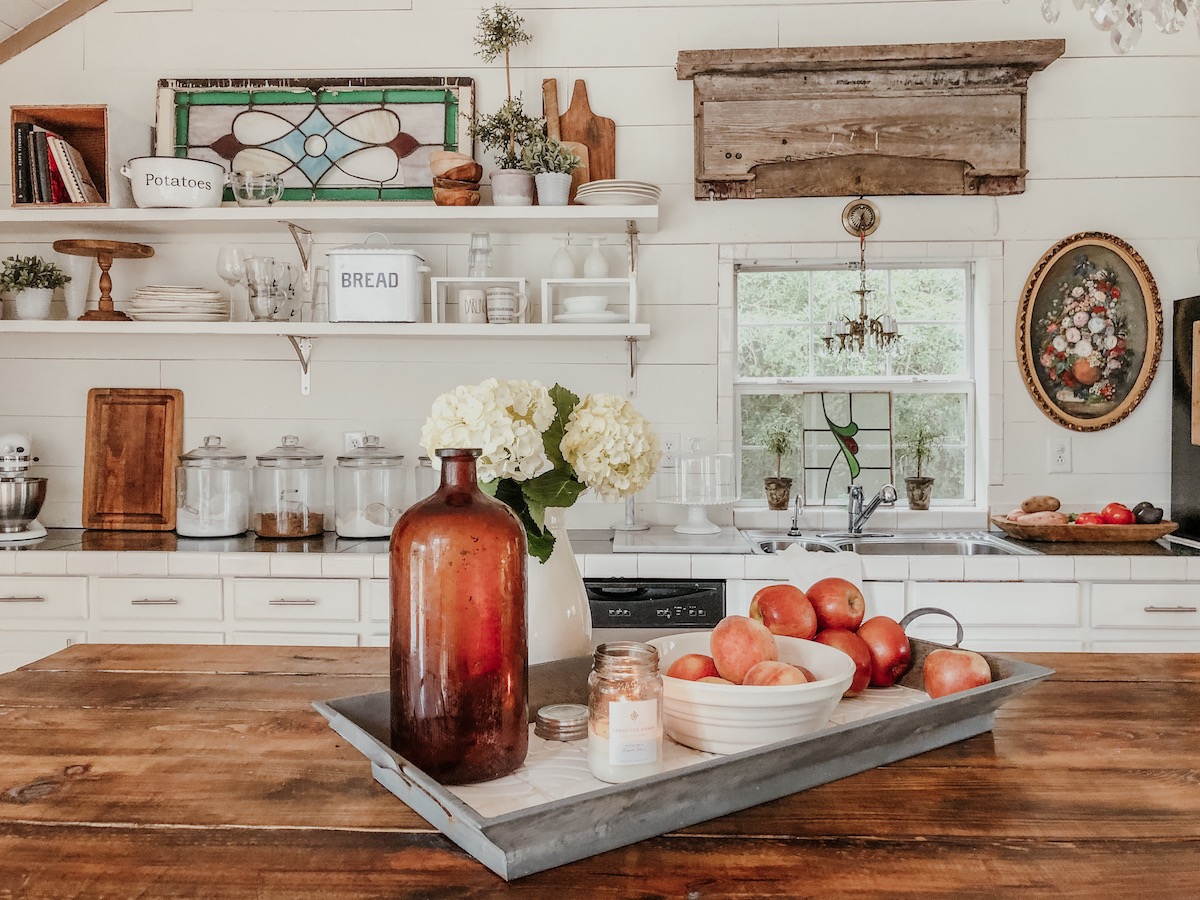 The mismatched chairs might be my favorite part of the tour, each with its own unique vintage, chippy charm.
I'm a big fan of a using big pieces to create dramatic impact and this pair of old glass carboys filled with colorful stems fits the bill while cake stands create a variety of interesting heights for pumpkins.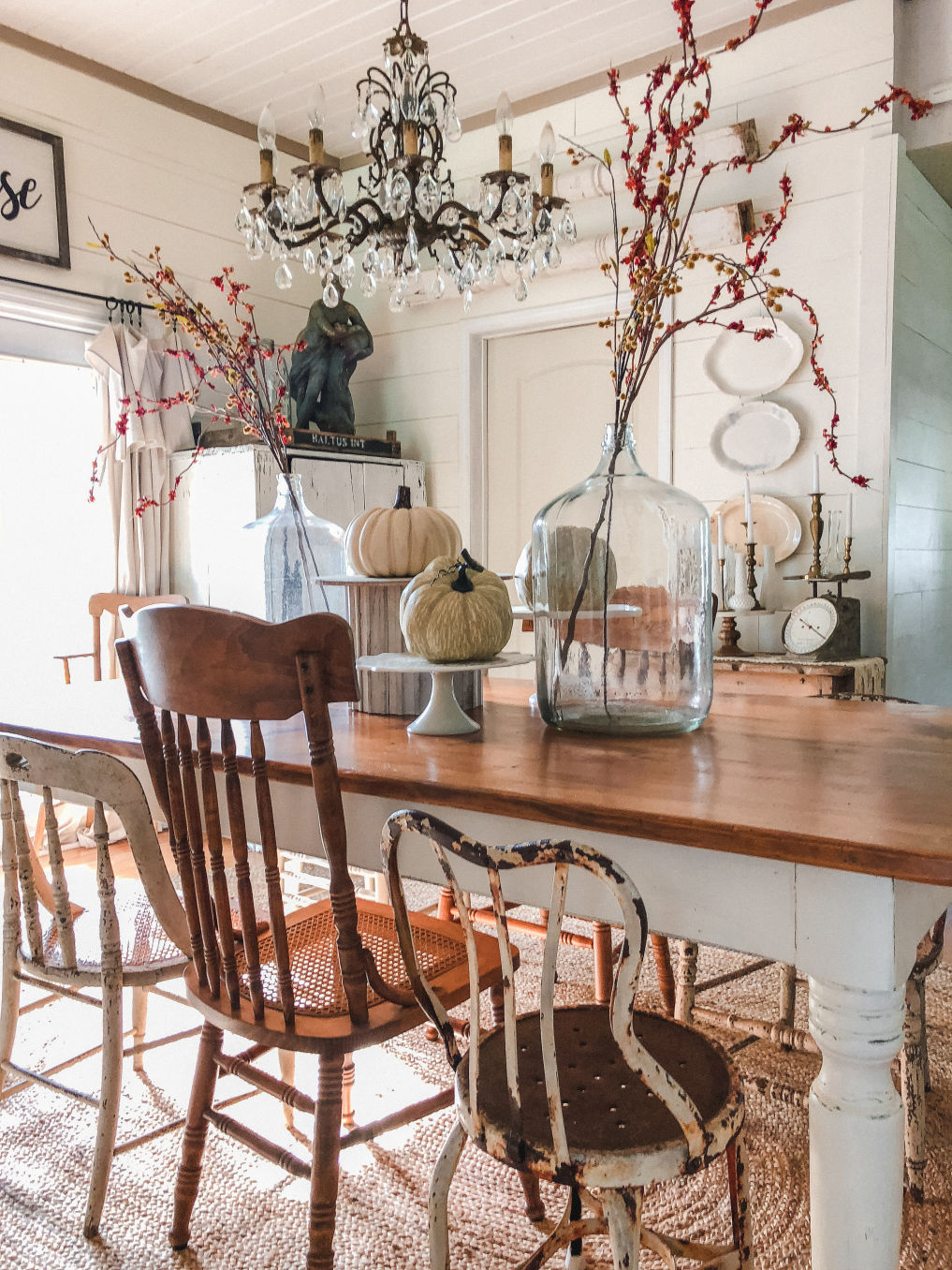 Here's another look at the table set for a summer party. The neutral home really makes colorful watermelon pop!
When in doubt, layer, layer, layer. Interesting finds stacked against an old mirror give this mantel an effortless look.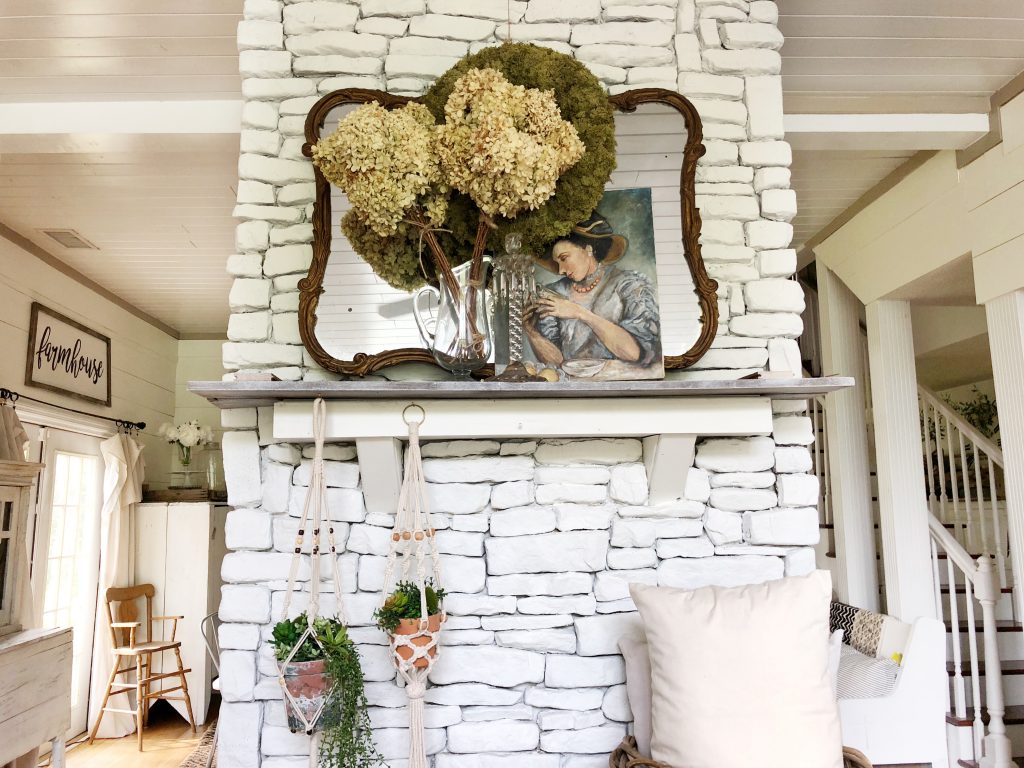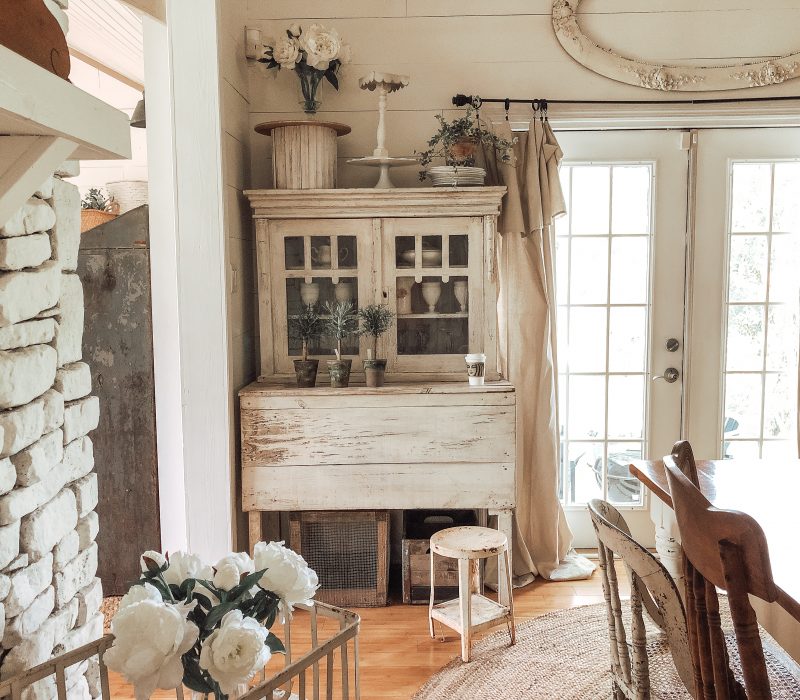 Unique vintage finds including dress forms, a pot filled with old paint brushes and layered mirrors create a collected look to the family room.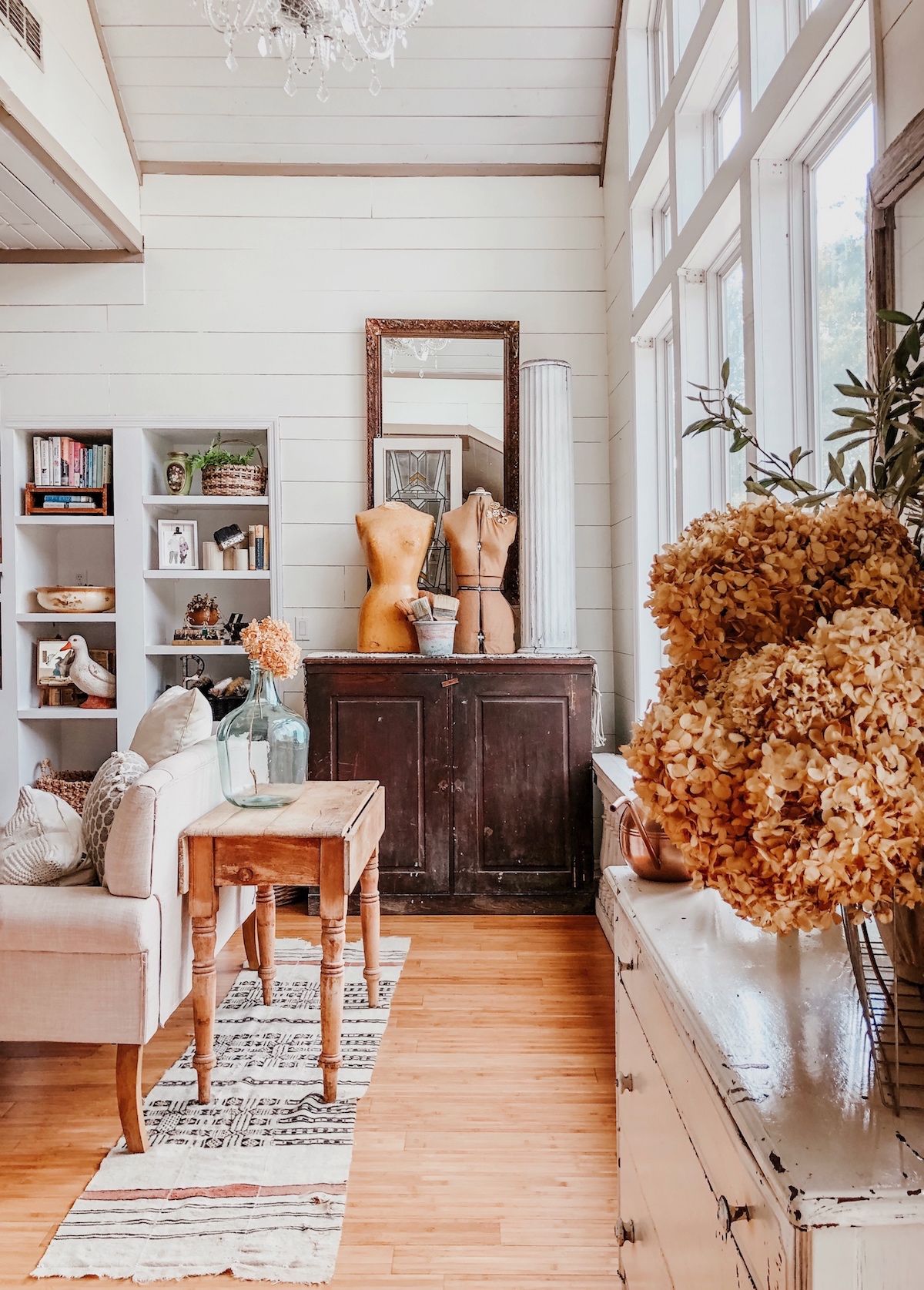 Rhett the supermodel helped make this creative wall hanging complete with terra cotta pots. The blue cabinet really shines against the white walls.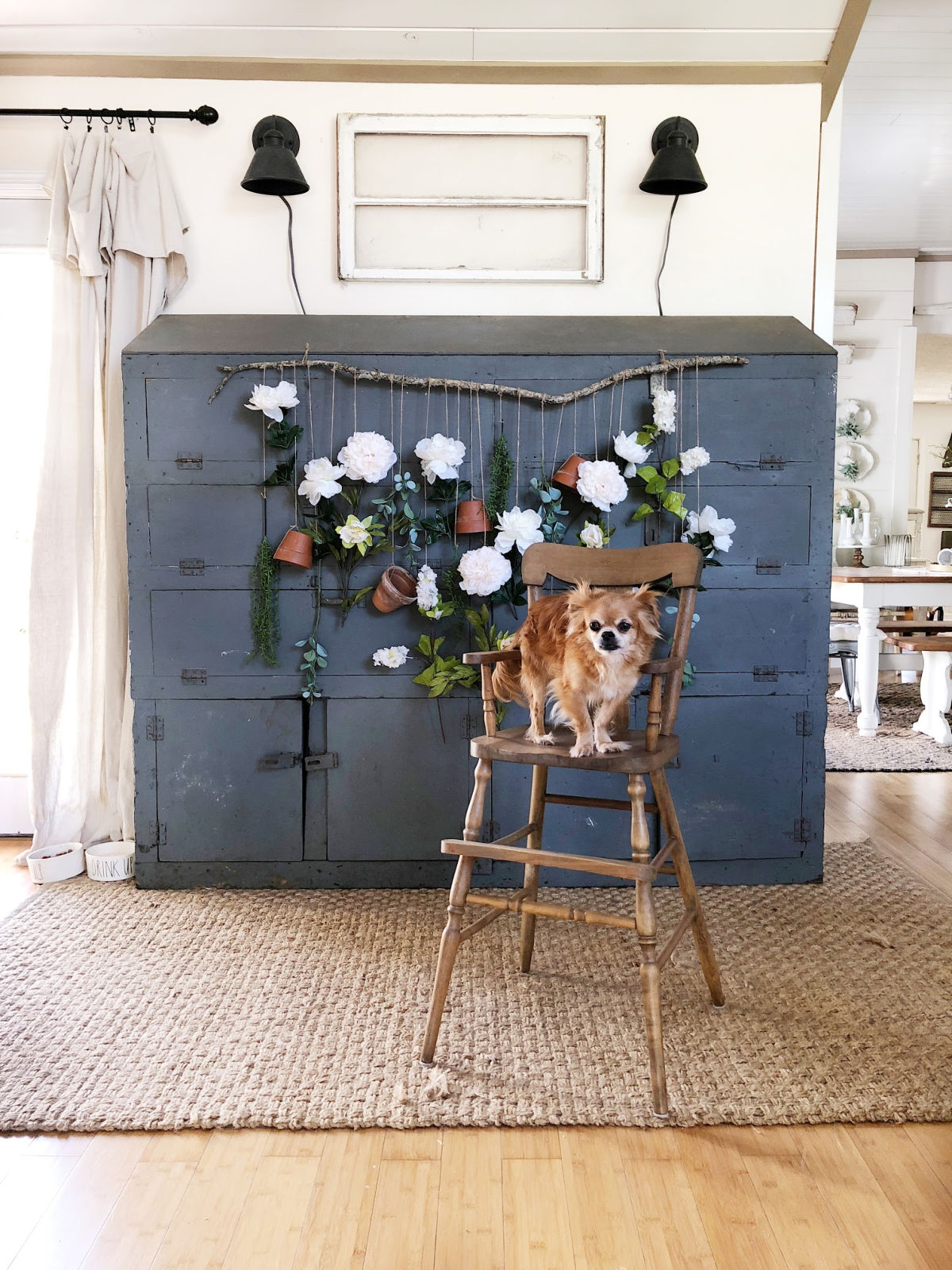 A wire crate instead of a tray creates interest for a unique vintage display including an old scale.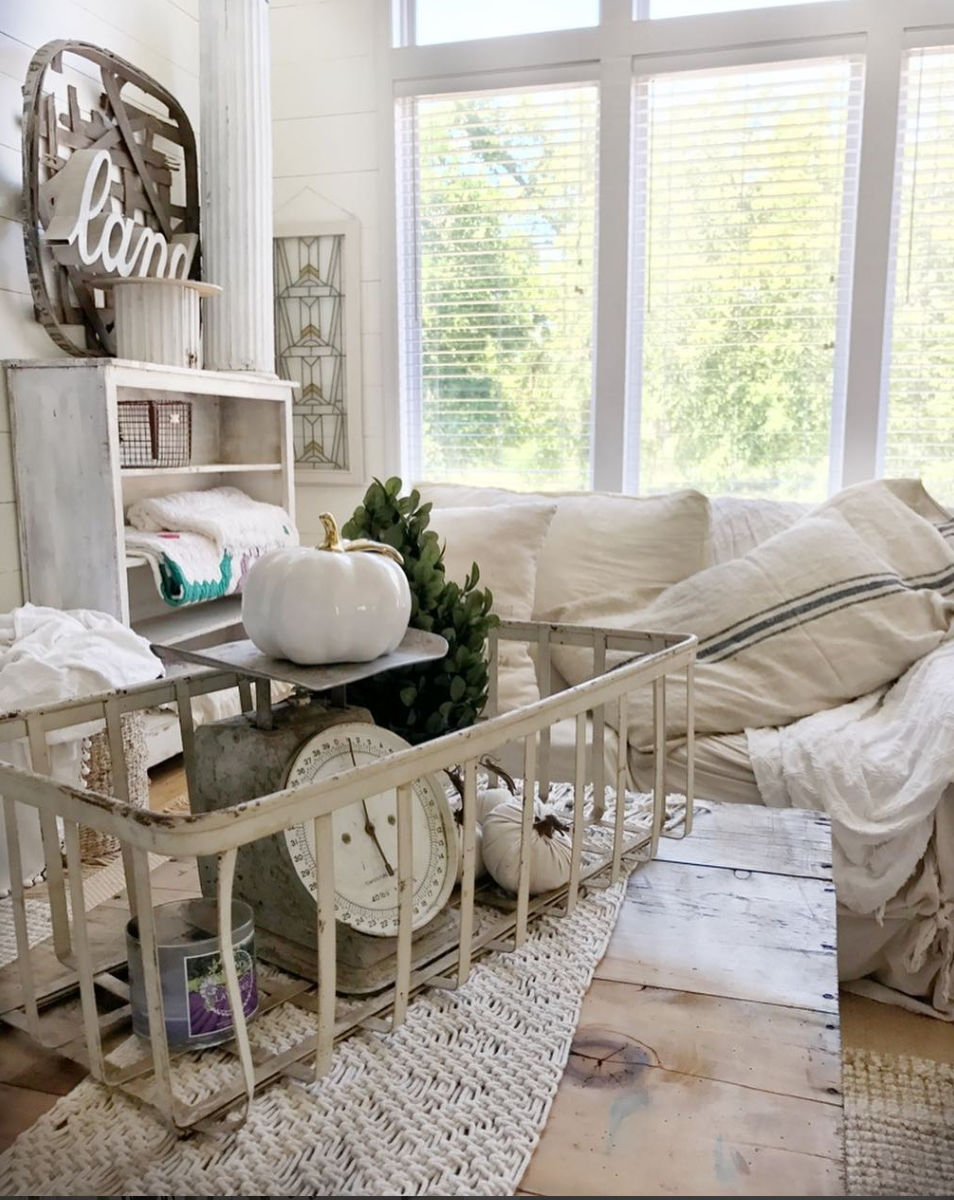 How charming is this picket fence headboard?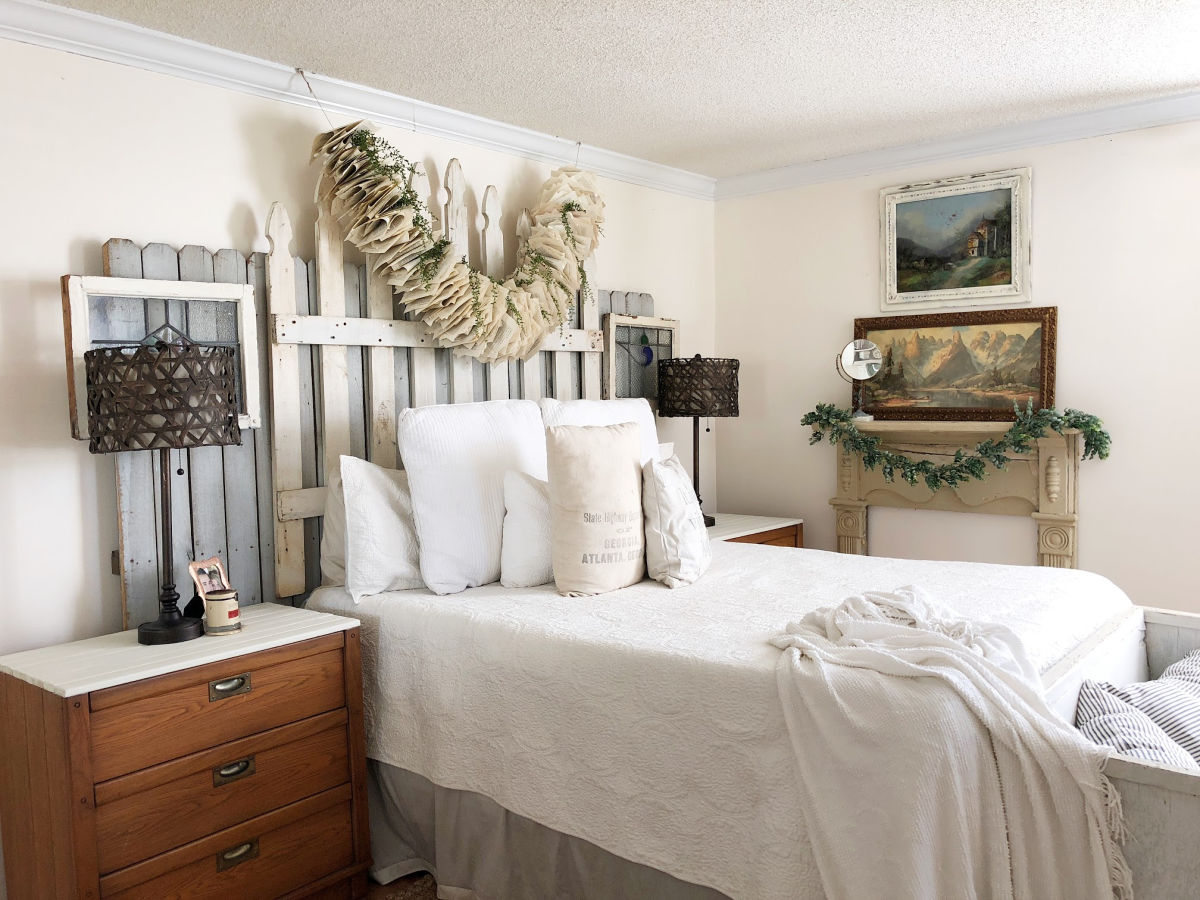 As if this home isn't fabulous enough decorated for fall, let's take a peek at it in all it's Christmas glory!
She had me at vintage Santa mug collection!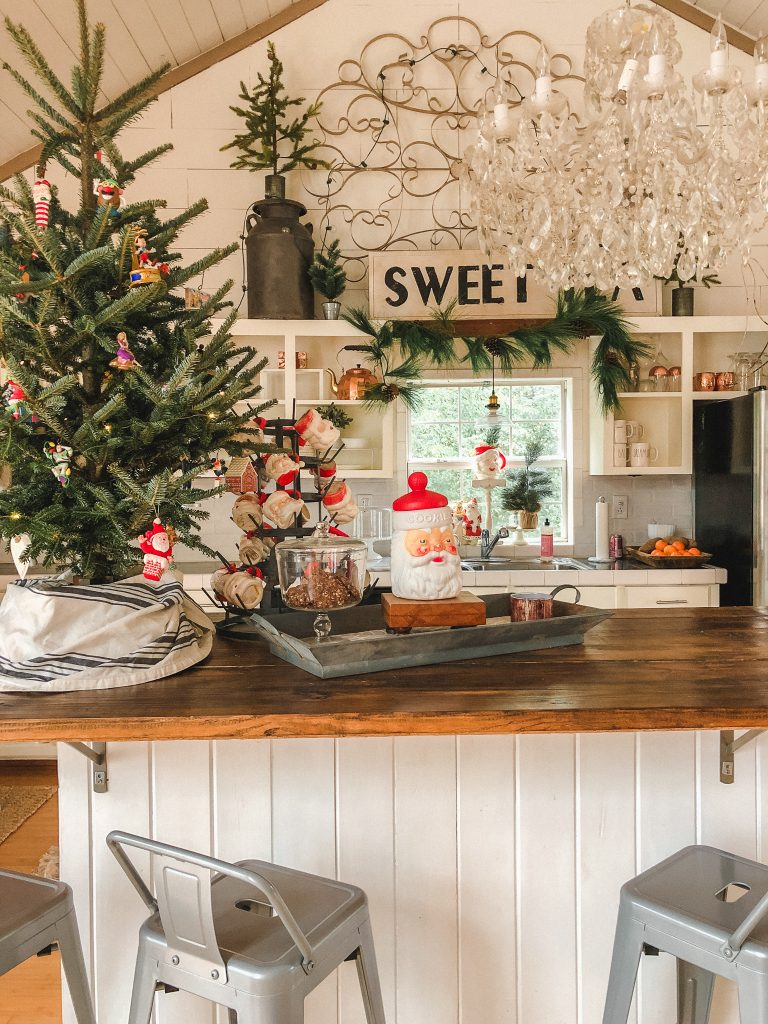 The chicken coop is even ready for Santa's arrival!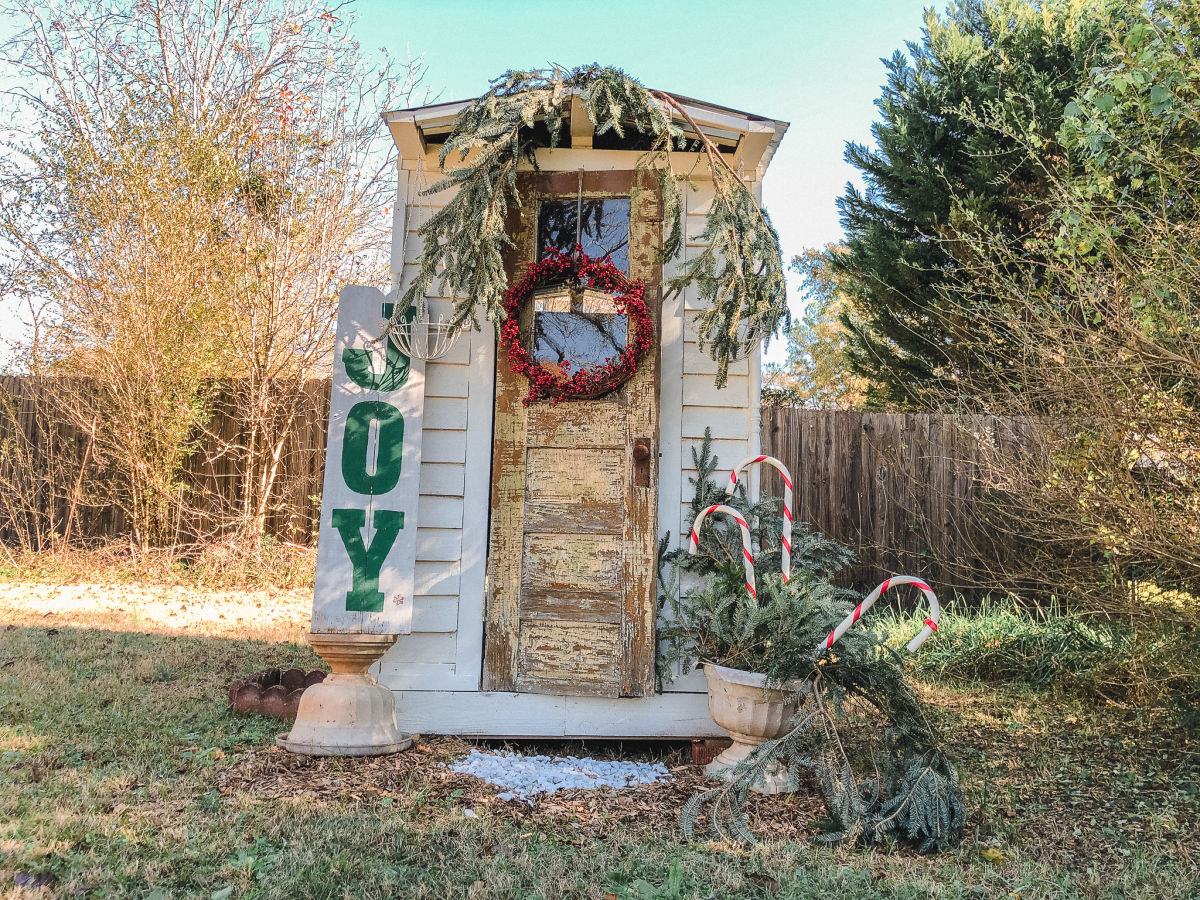 Be sure to hop over to Karlee Bowman to see more. I can't wait to see more of her seasonal decorating ideas!
Don't miss my specially curated and ever changing Amazon shop filled with some of my favorite things.