12 Beautiful Fall Porches
There's nothing like walking or driving by a house with amazing curb appeal. I've gathered my top 10 beautiful fall porches that stopped me in my tracks. There are lots of fall decorating ideas you can recreate on your porch, patio, deck, or balcony!
Every fall, I look forward to walking past this pumpkin topped picket fence in my neighborhood!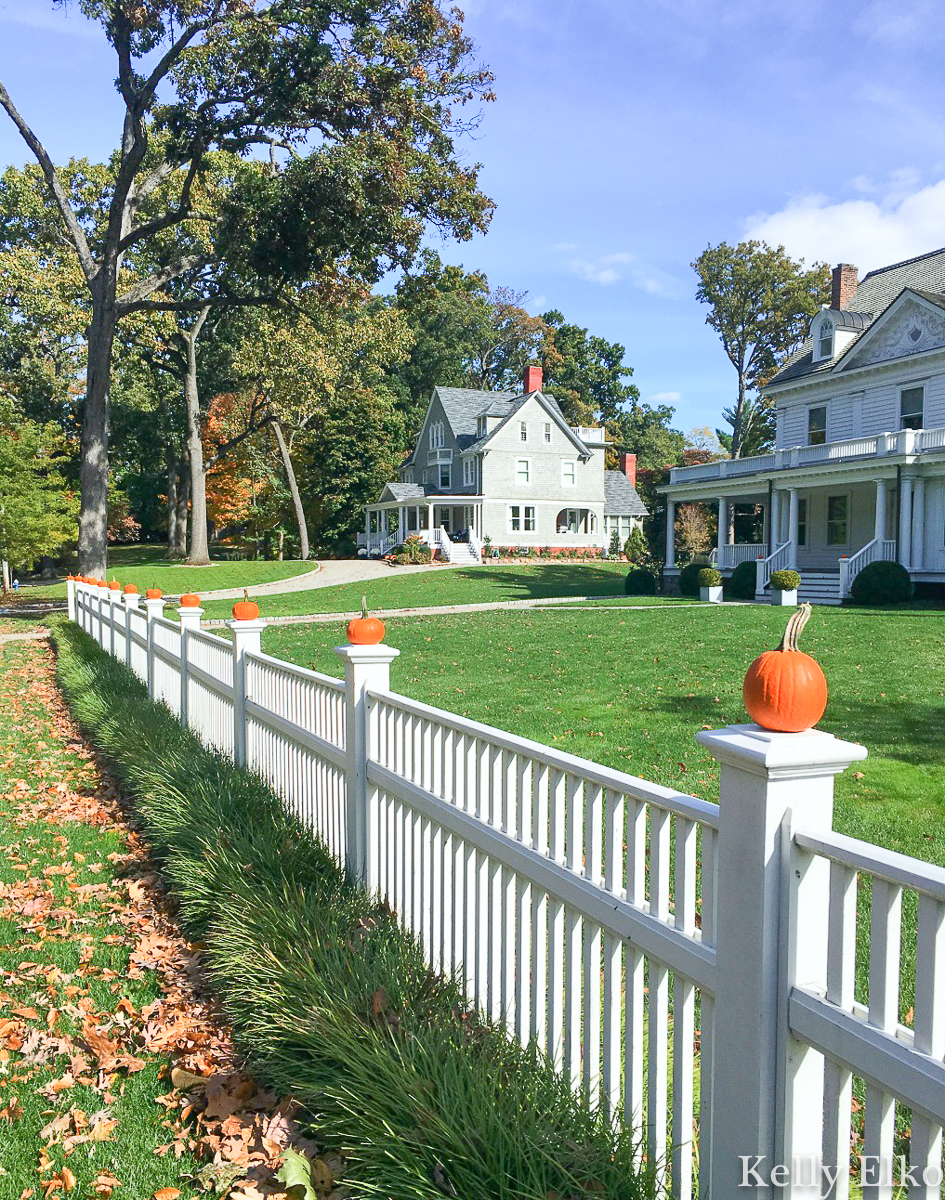 I love how Lily pad Cottage adds extra oomph to her pots with trailing vines left over from summer planters. Pumpkins aren't even needed when the colorful plants are the star of the show.
This basket from Grace in My Space is overflowing with pumpkins and reminds me of a cornucopia. I love how she she transitioned from summer to fall using ferns.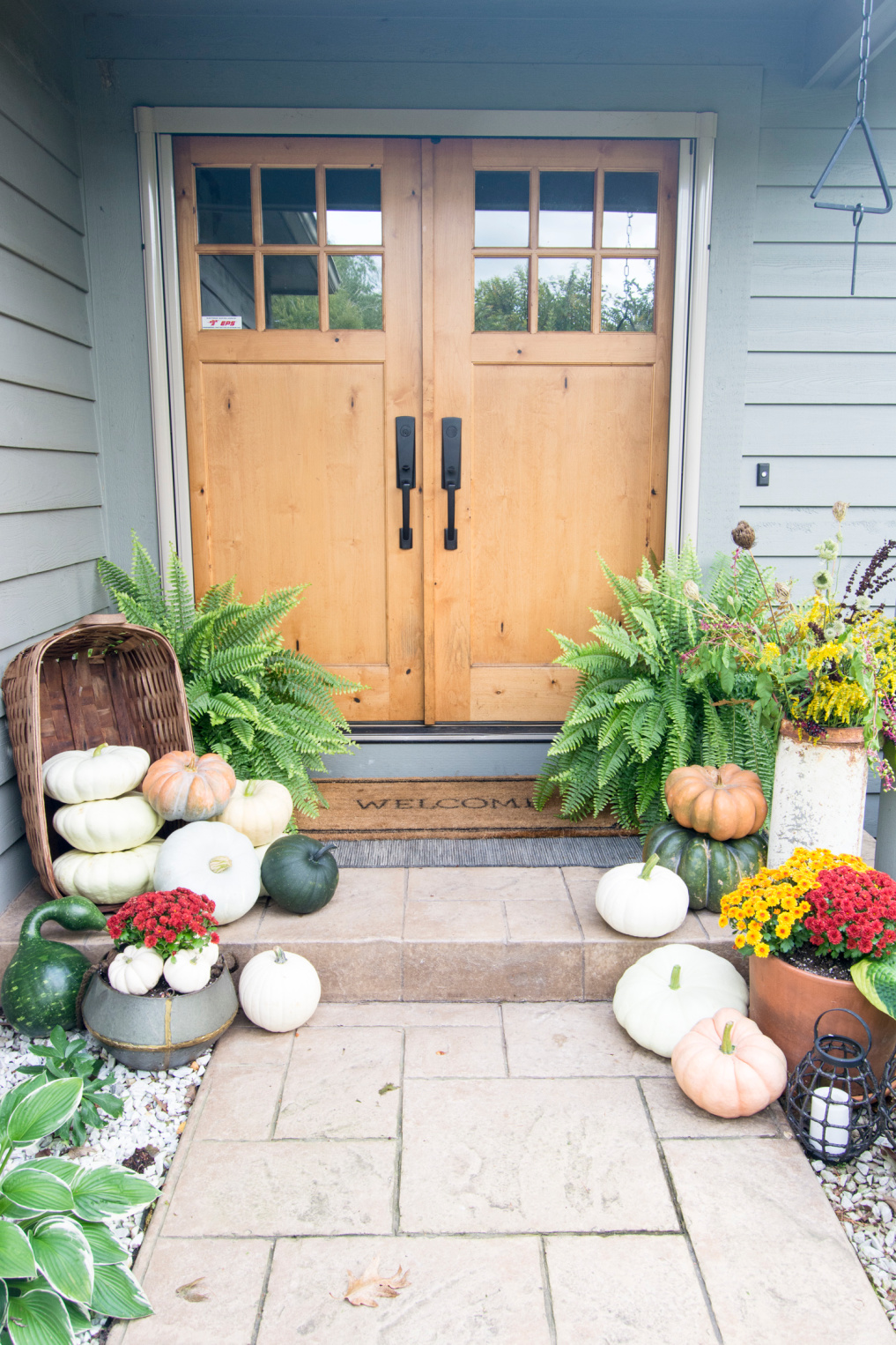 Fairy lights circling stacks of Cinderella pumpkins create a magical glow on this porch from Modern Glam.
Fairy Light Pumpkins Fall Porch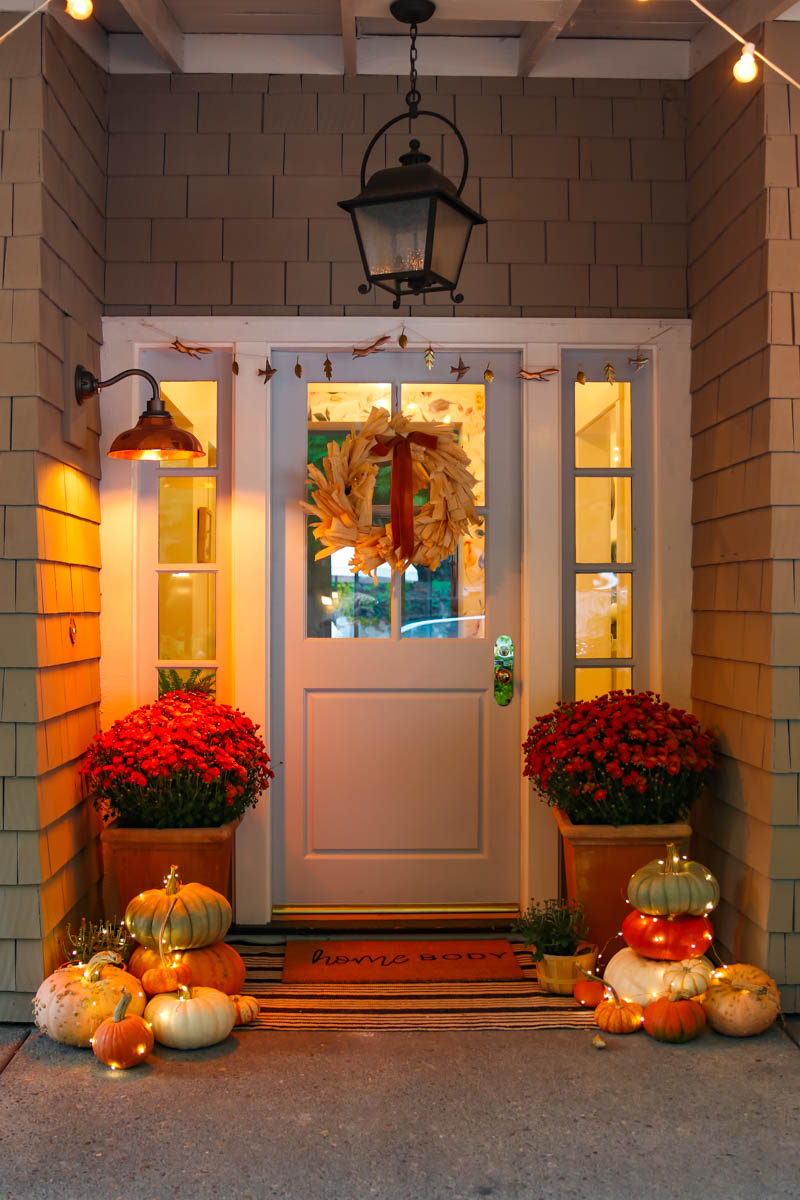 This porch in traditional fall colors from Home Stories A to Z goes the extra mile with corn stalks tied to columns and feathers adding height to planters of daisy mums.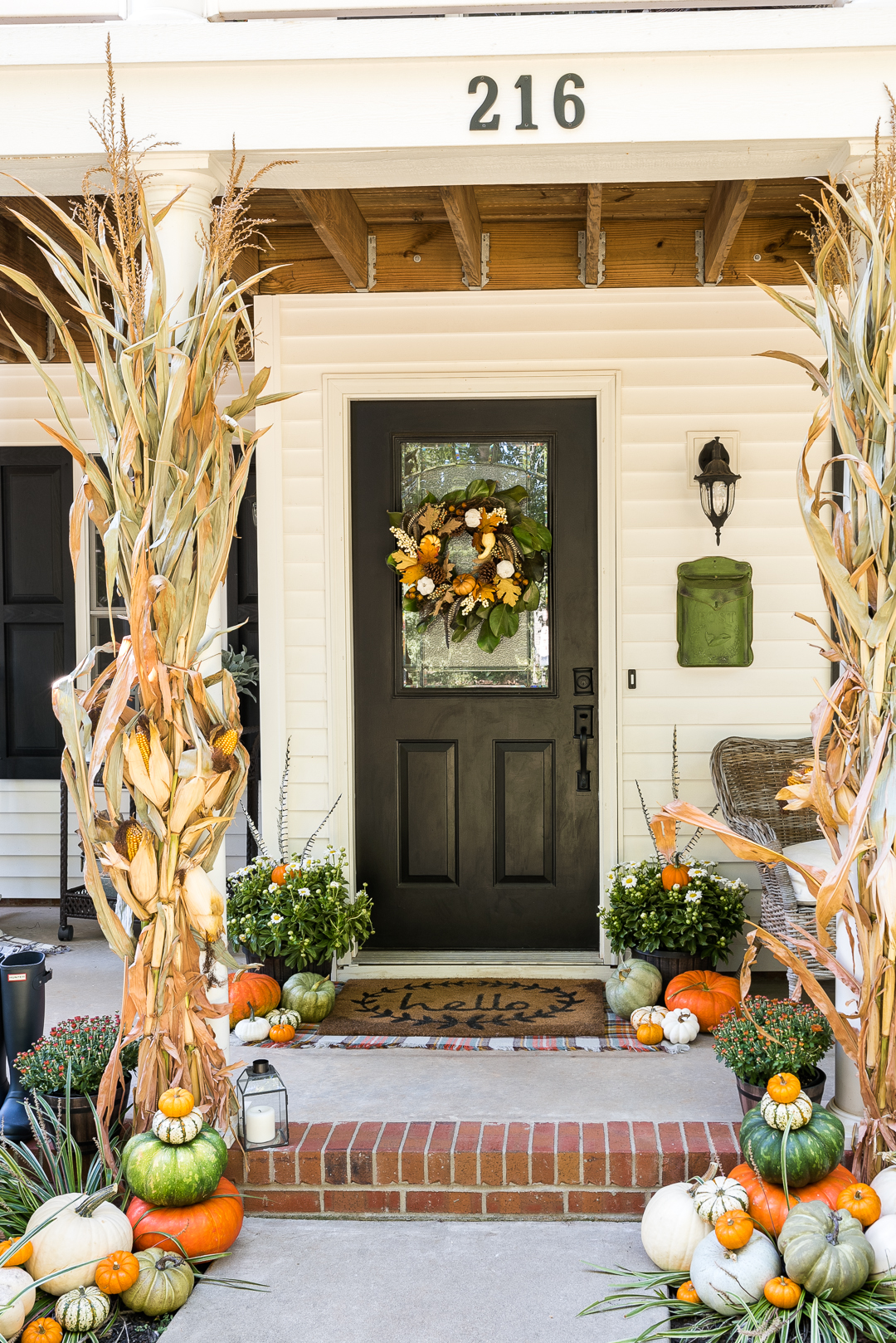 I love the way the corn stalks flank the beautiful wood front door of Randi Lynn Blog and the little white pumpkins spilling out of wood baskets.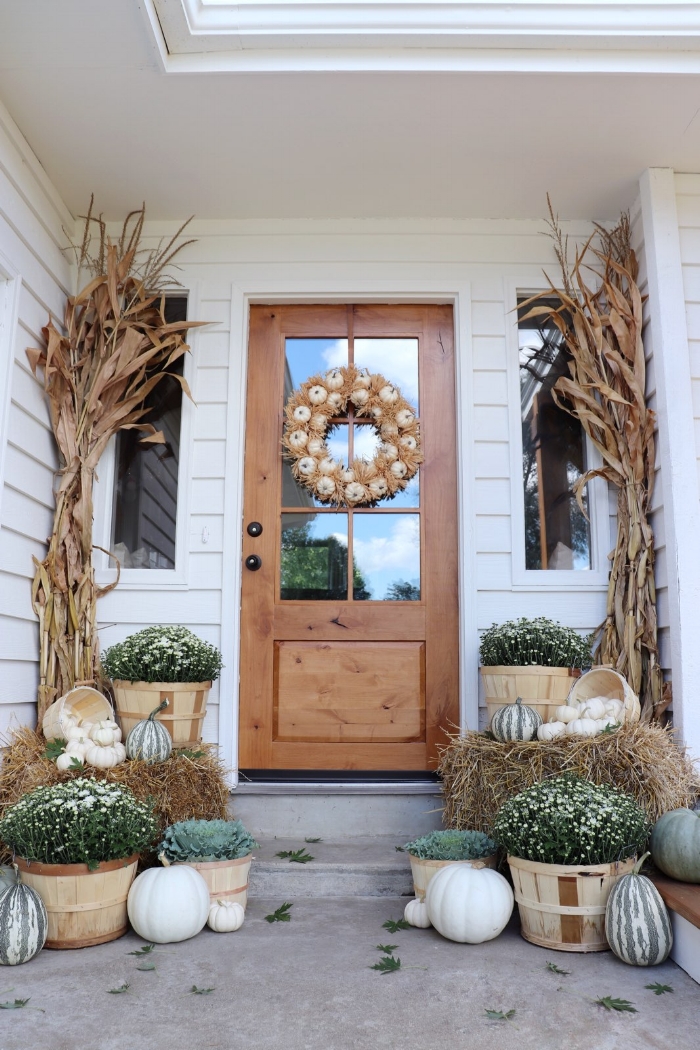 Talk about a showstopper! I love the way Serendipity Refined transitioned her urn from summer to fall by removing a few things and adding a few more.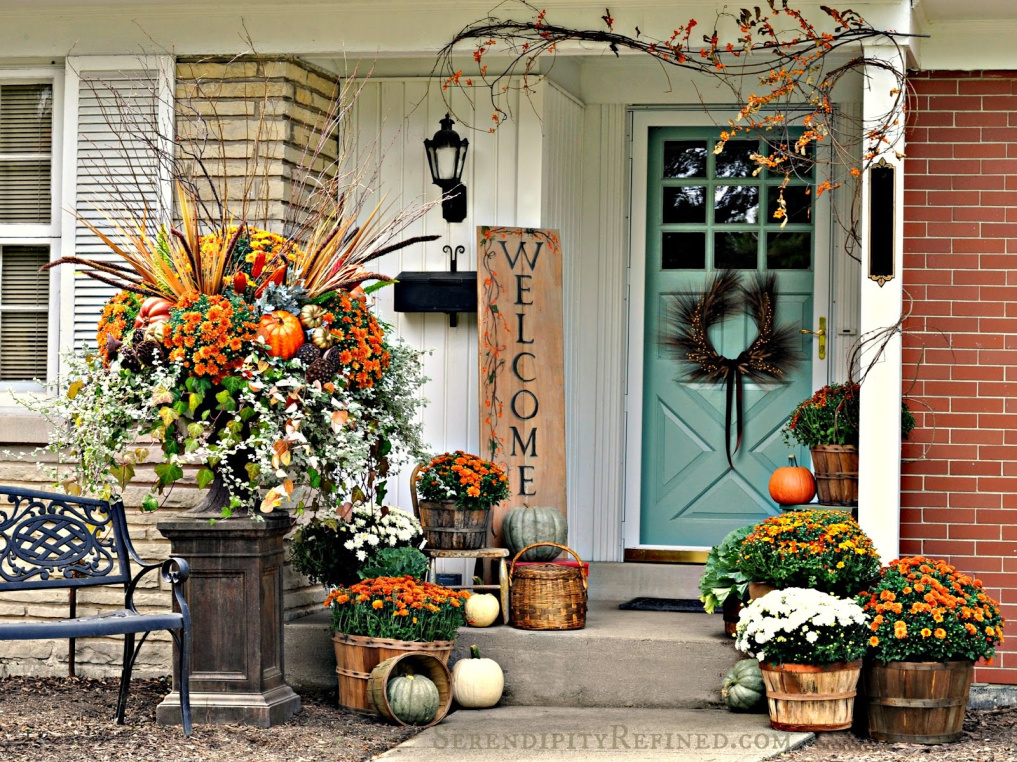 What a crock! Vintage crocks filled with mums are a welcoming addition to this farmhouse porch.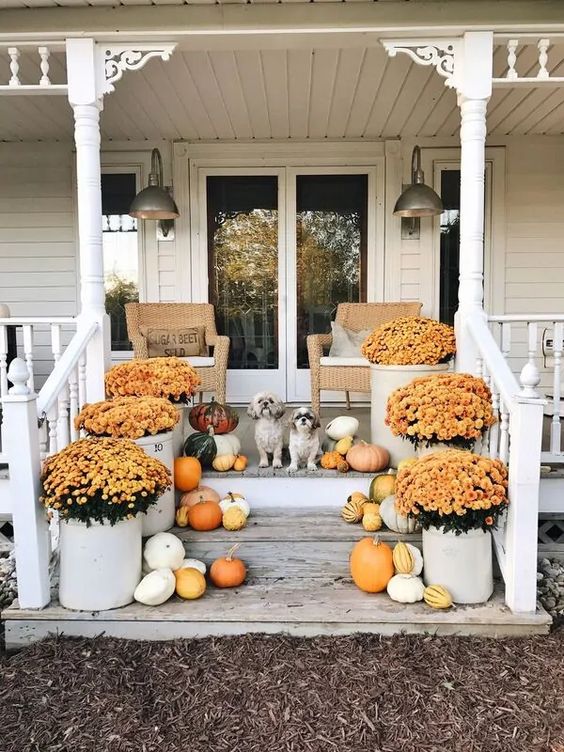 Kindred Vintage put a fall spin on a floral front porch and it's stunning!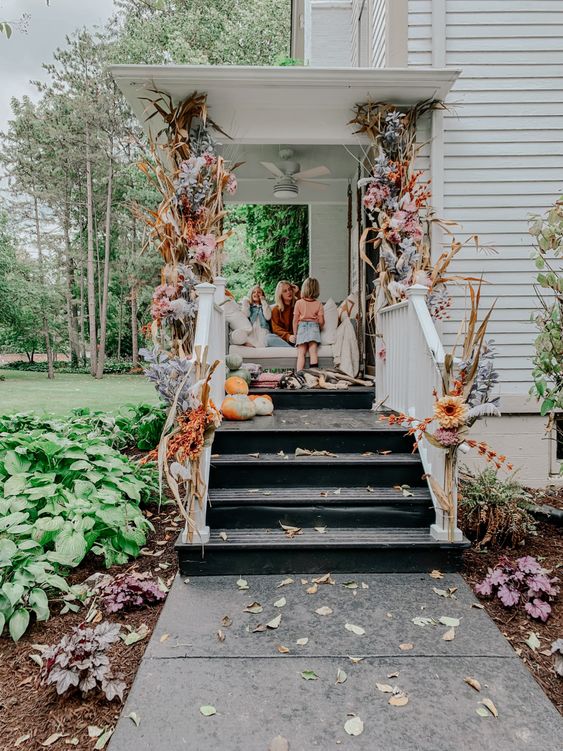 The gorgeous architecture on French Country Cottage white barn doesn't need much to make it look good. I love the pop of color from faux foliage.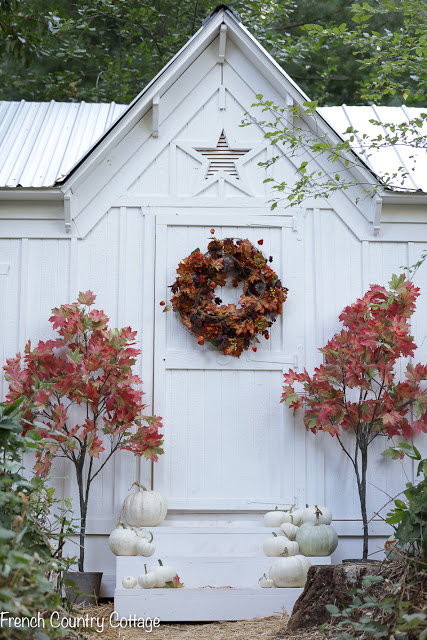 If you're exhausted at the prospect of recreating any of these 10 beautiful fall porches, you can always recreate this fall porch from my neighborhood! Because sometimes, less is more.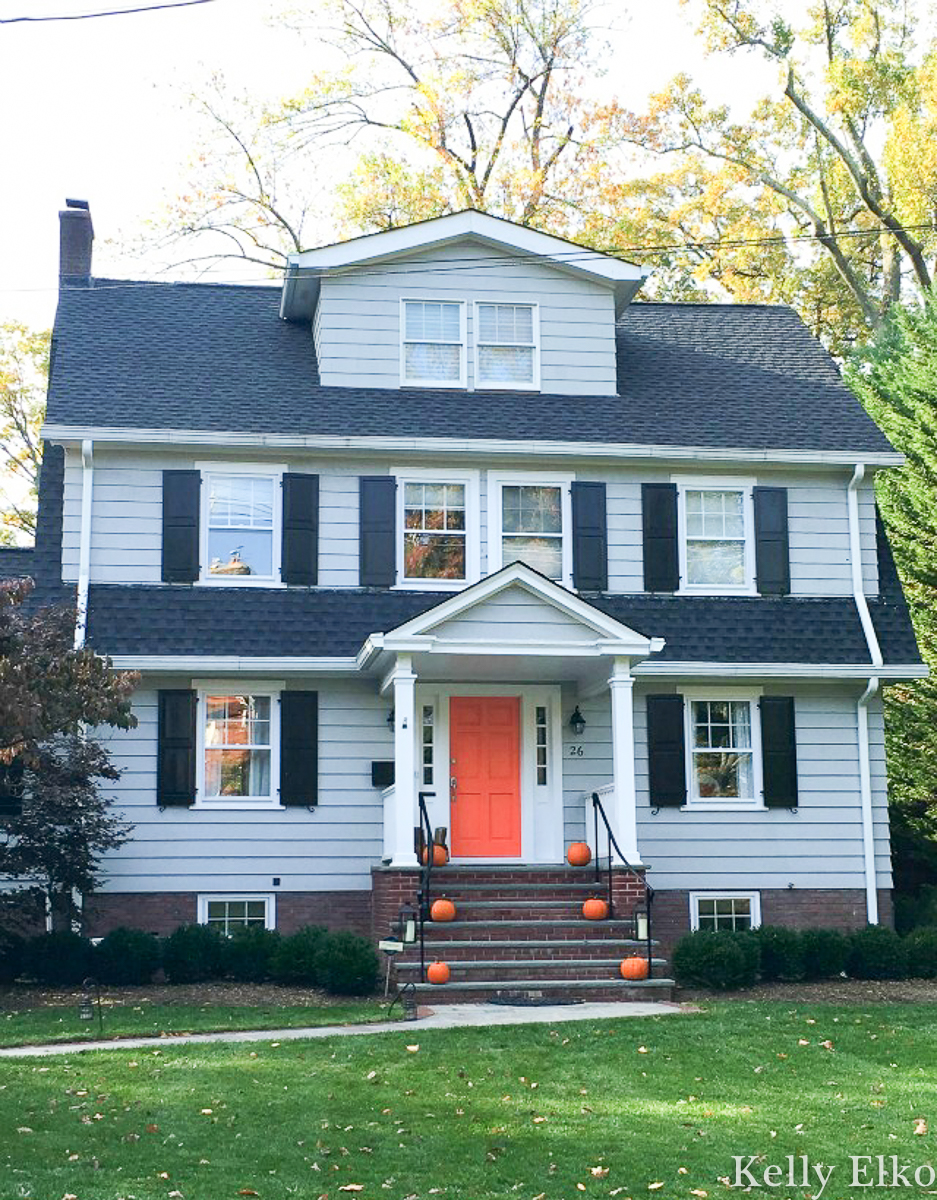 I'm still working on my fall porch. In the meantime, check out one of my porches from falls past, complete with my favorite purple fall flower that reminds me of fuzzy little caterpillars.
P.S. This pic was taken before I repainted the house to the most beautiful navy blue.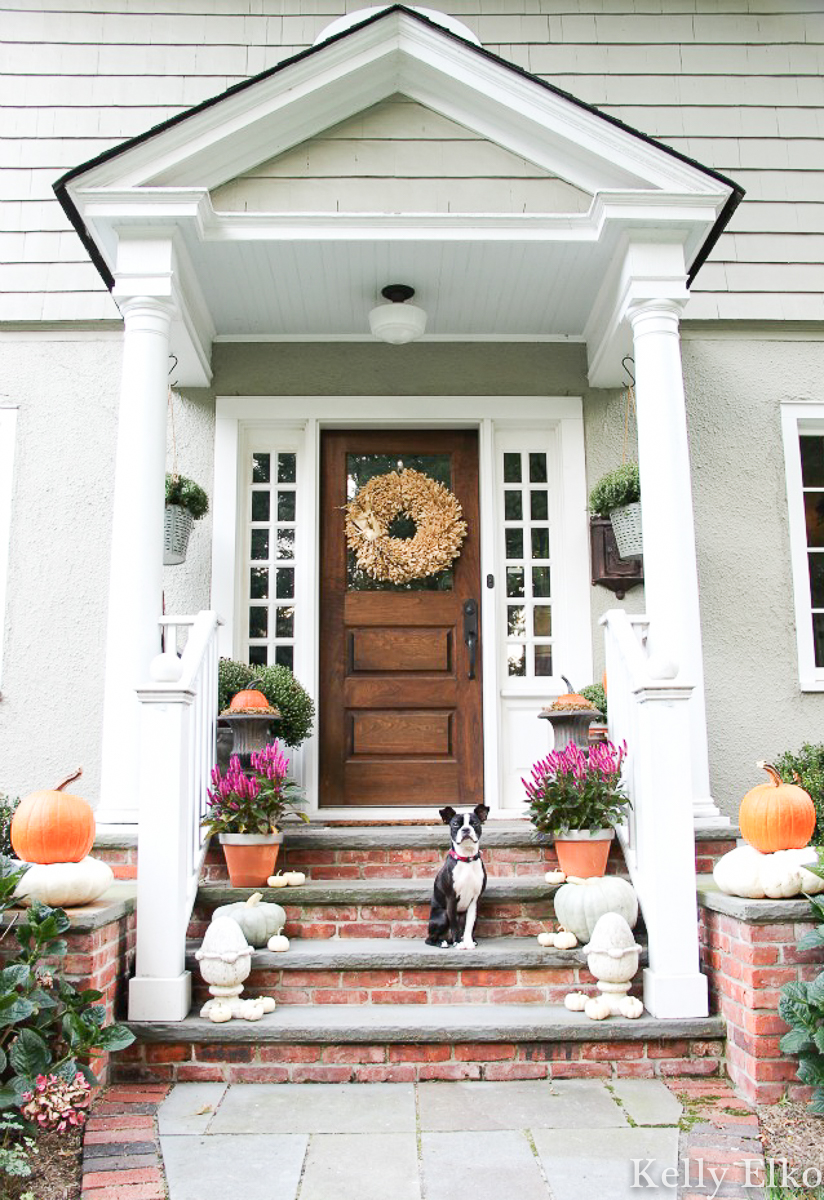 Have you found any ideas here that have inspired you to try something new on your porch, patio, deck or balcony?