My Vintage Fall Living Room Tour
Can you feel it? Fall is in the air! While I hate anything and everything pumpkin spice, I love everything else about fall. Jeans, boots, cozy sweaters, and an even cozier home. If you love vintage finds as much as I do, I hope to inspire you with some creative display ideas. I also did some furniture reshuffling so this room looks much different than the last time you saw it and the new star of the space is my vintage style cane sofa!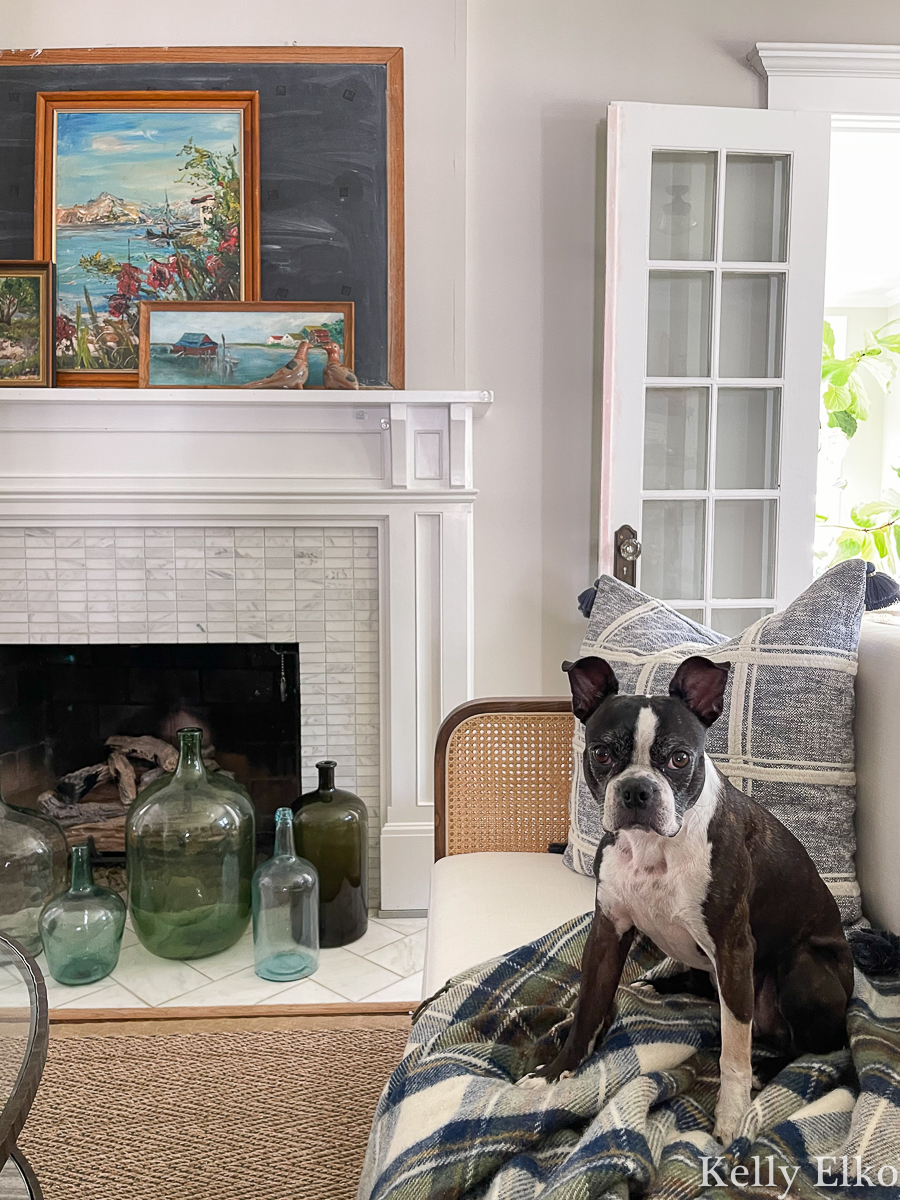 When it comes to seasonal decorating, I always seem to start with the mantel. Once I have that figured out, I use that as a guide for the rest of the space.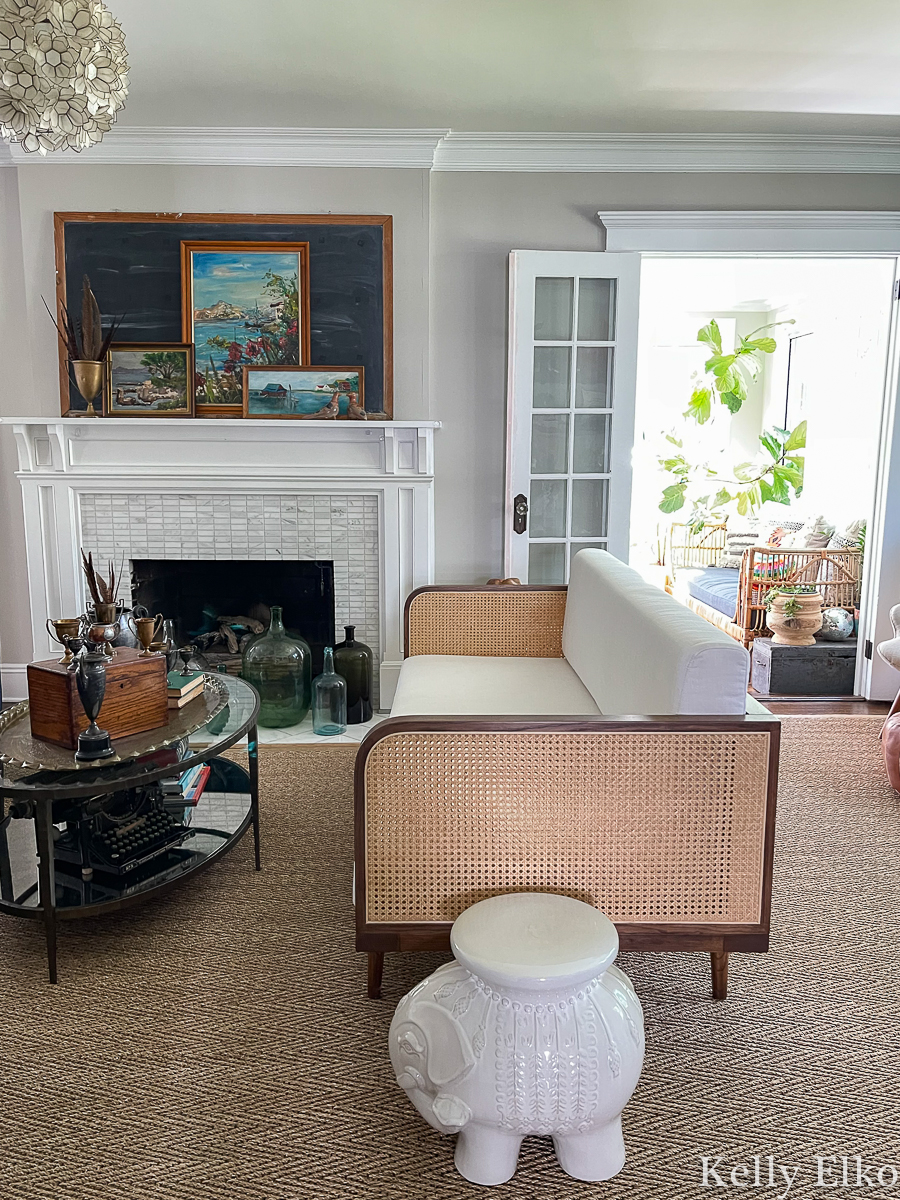 This post contains affiliate links which means if you make a purchase, I may earn a small commission at no extra cost to you.
Let's talk about the amazing new addition to my living room … this gorgeous cane sofa gifted to me from Eternity Modern! Cane furniture has been around forever and is such a classic that it will never go out of style.
I love using natural materials such as cane, rattan and seagrass in my home. They help create a light and airy, natural feeling!

Even the back of the cane sofa is interesting which makes it perfect for floating in a room.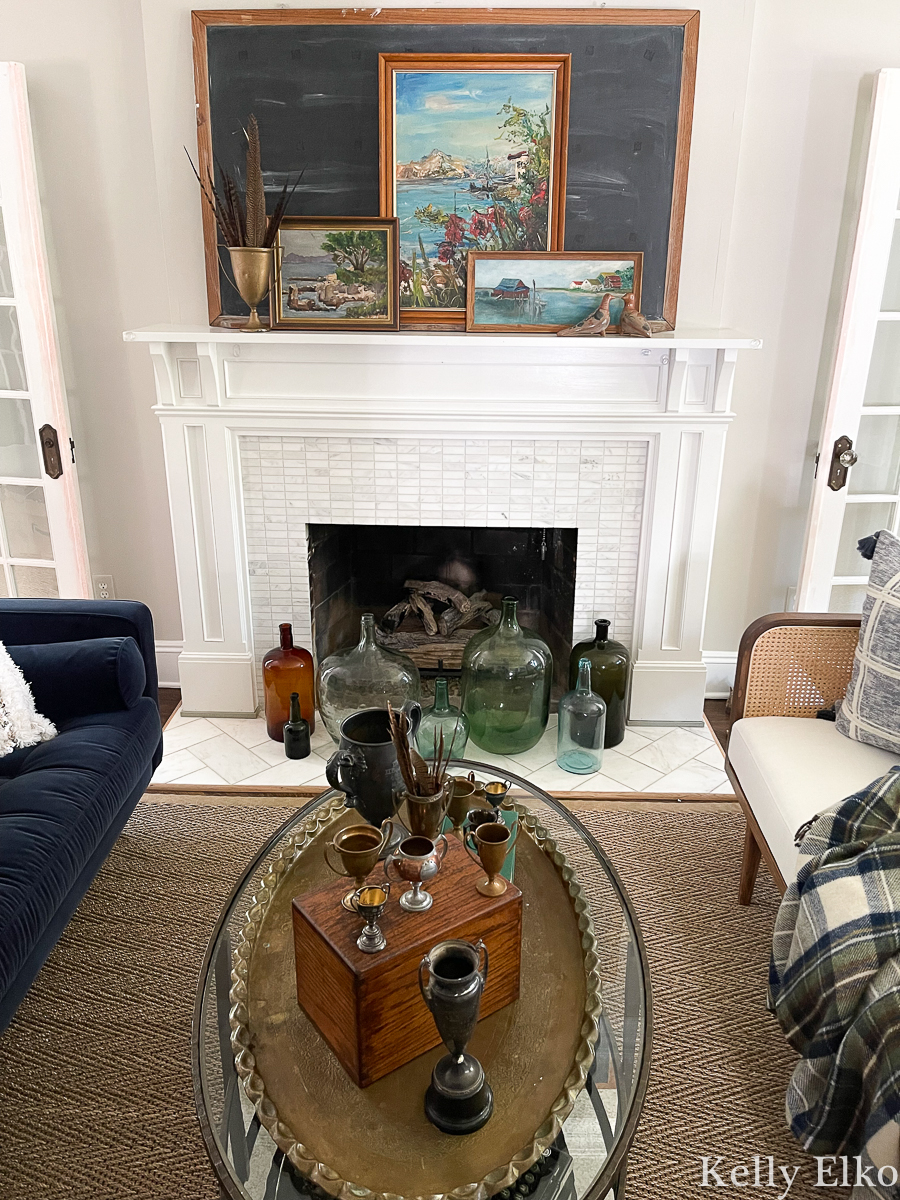 My mantel got a trio of vintage seascapes that really pop against my huge chalkboard.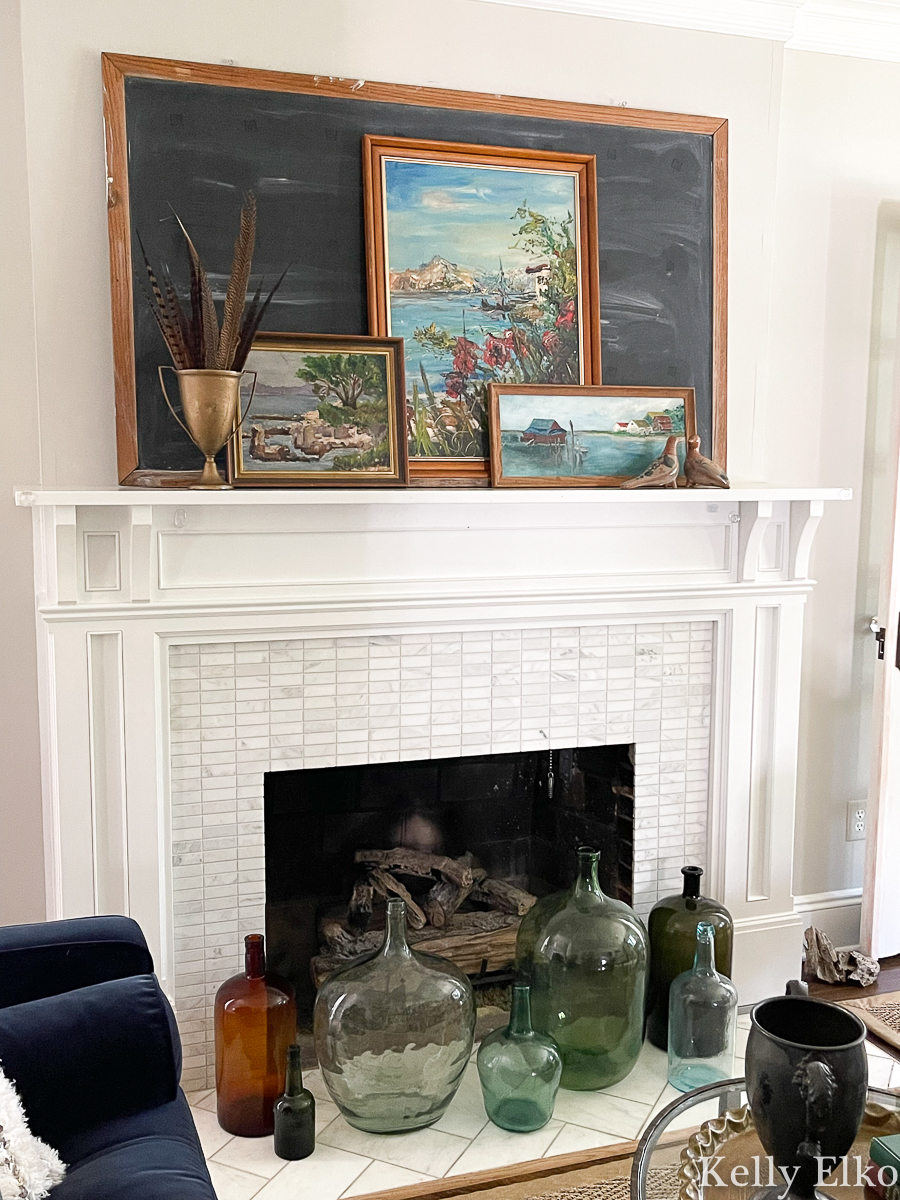 My vintage demijohn bottle collection helps cover the black hole of a fireplace and can be easily moved out of the way when I want to light a roaring fire.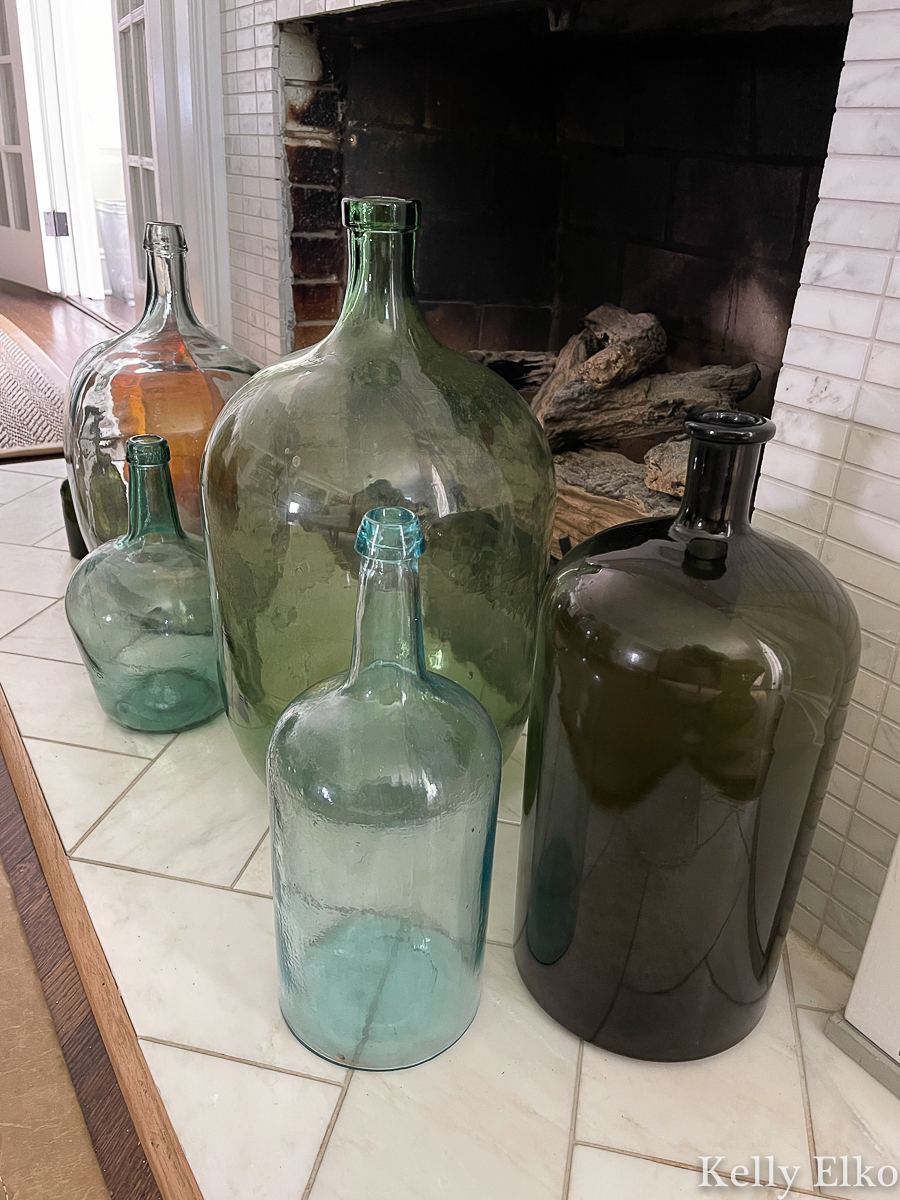 Muted tones from a vintage loving cup (a trophy with two handles) and a pair of Mexican Tonala clay birds complete the mantel.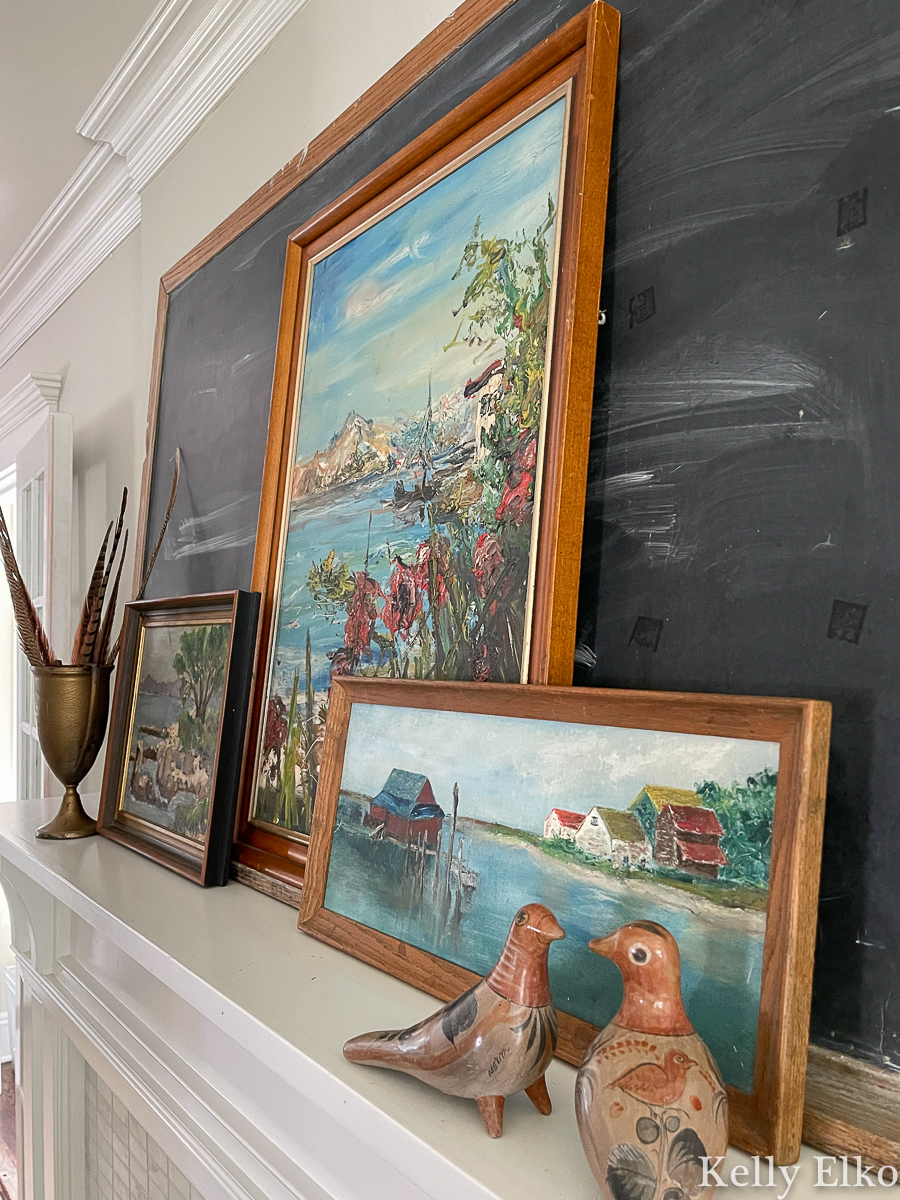 My vintage landscape painting gallery wall is back and bigger and better than ever since adding more to my collection.
I love how the landscapes face off against the seascapes on the mantel.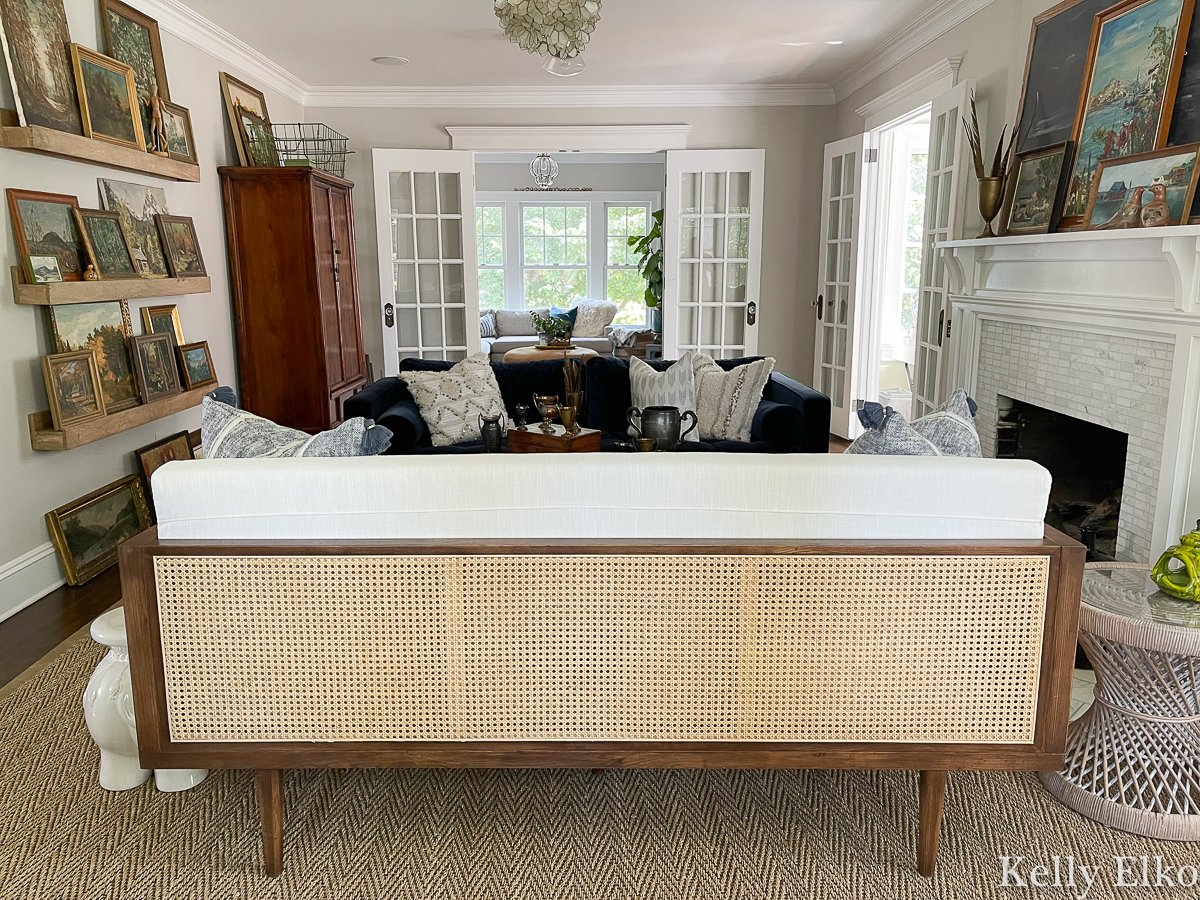 A rattan daybed used to be where the cane sofa is now but my girls hated it floating in the room because they couldn't lean back. (I solved that dilemma by moving the daybed against a wall in the sunroom)!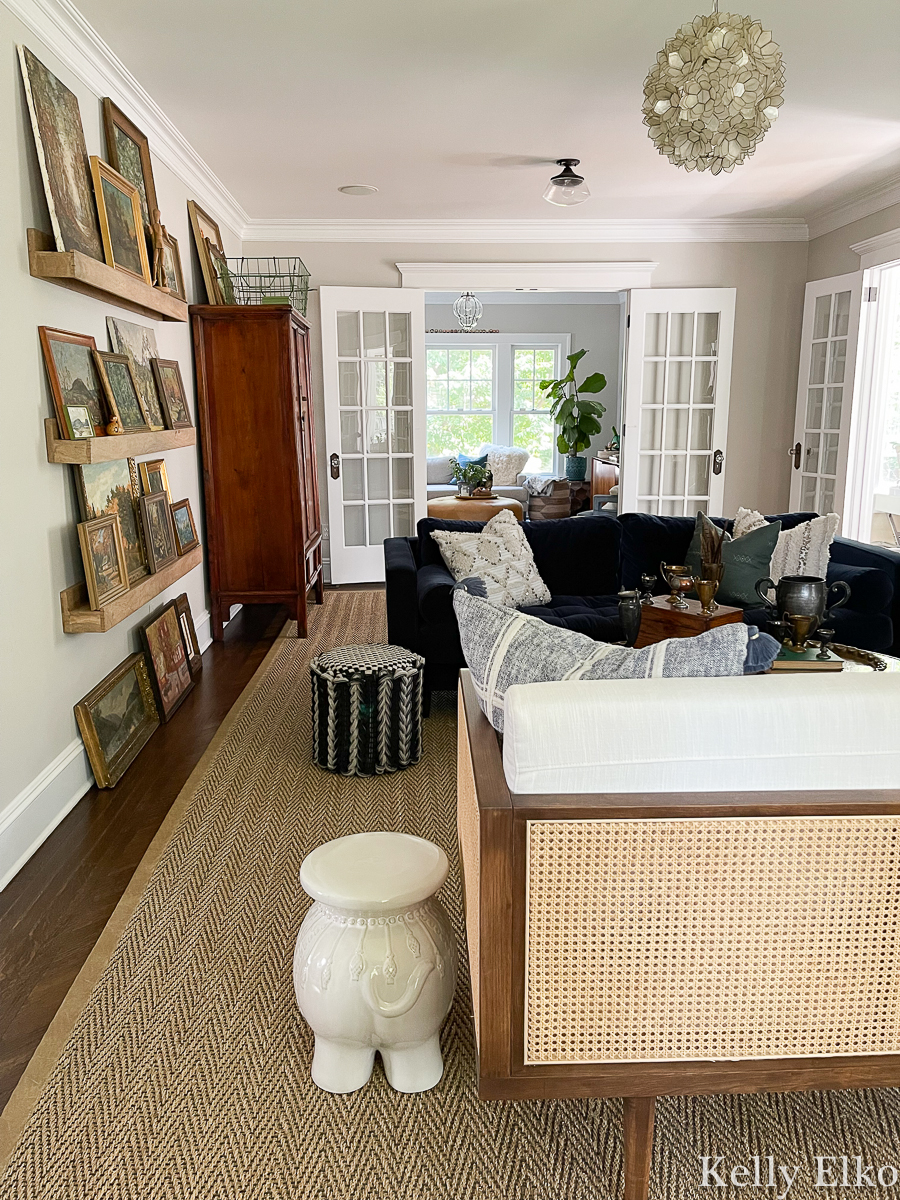 I love the cozy conversation area two sofas facing each other provides and mismatched sofas creates a more relaxed, informal setting, which I prefer to a formal look.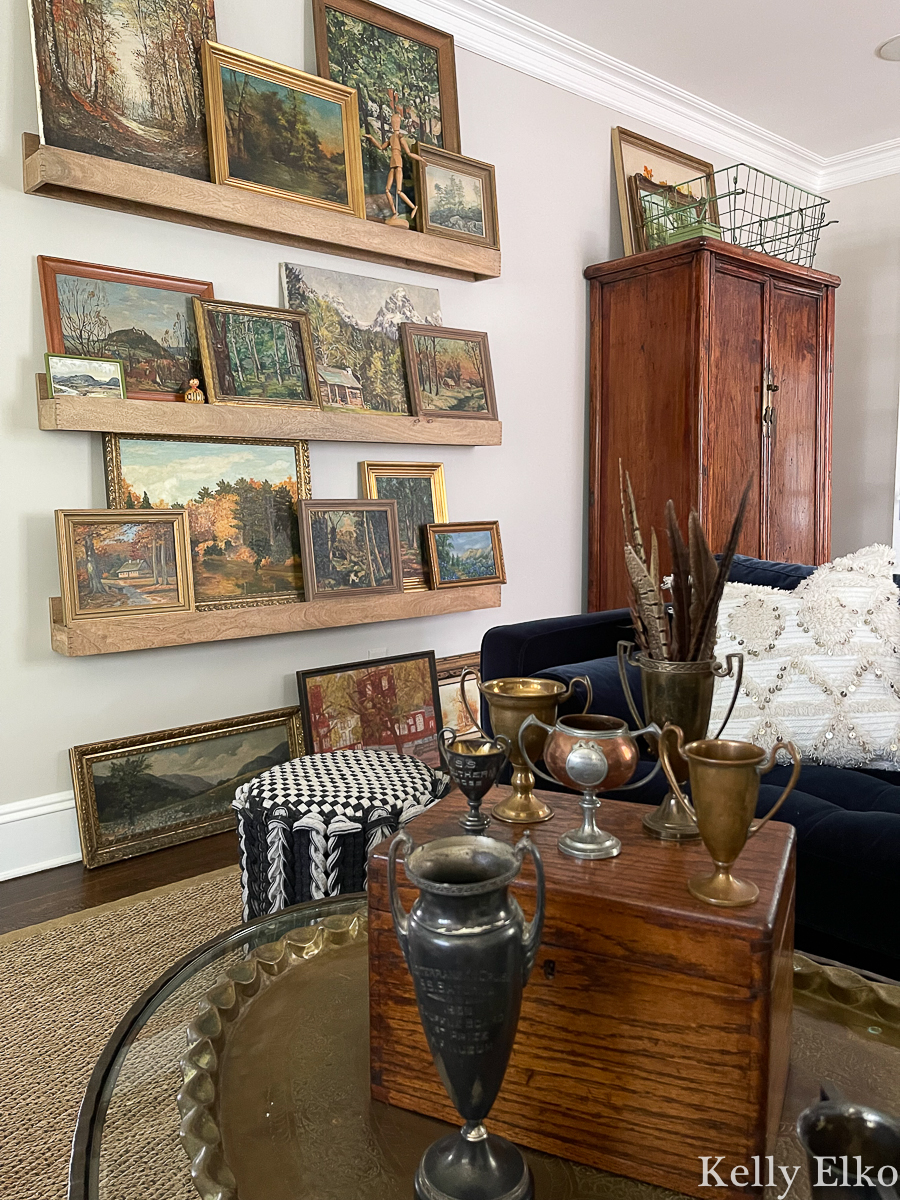 When friends visit, they love reading the inscriptions on my loving cup collection so having them on the coffee table makes for an interesting conversation starter.

Can you believe that this is only part of my landscape painting collection?!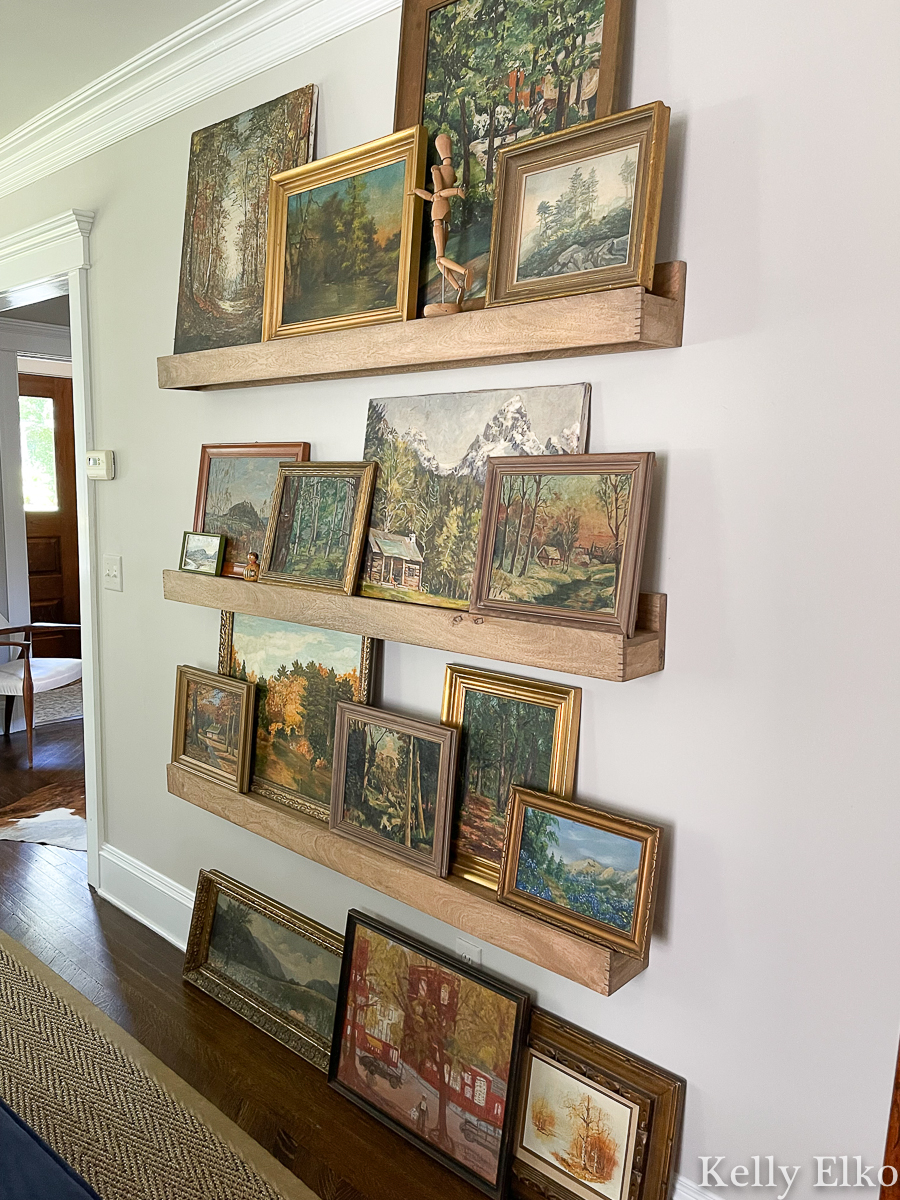 The common theme creates unity to the mismatched frames.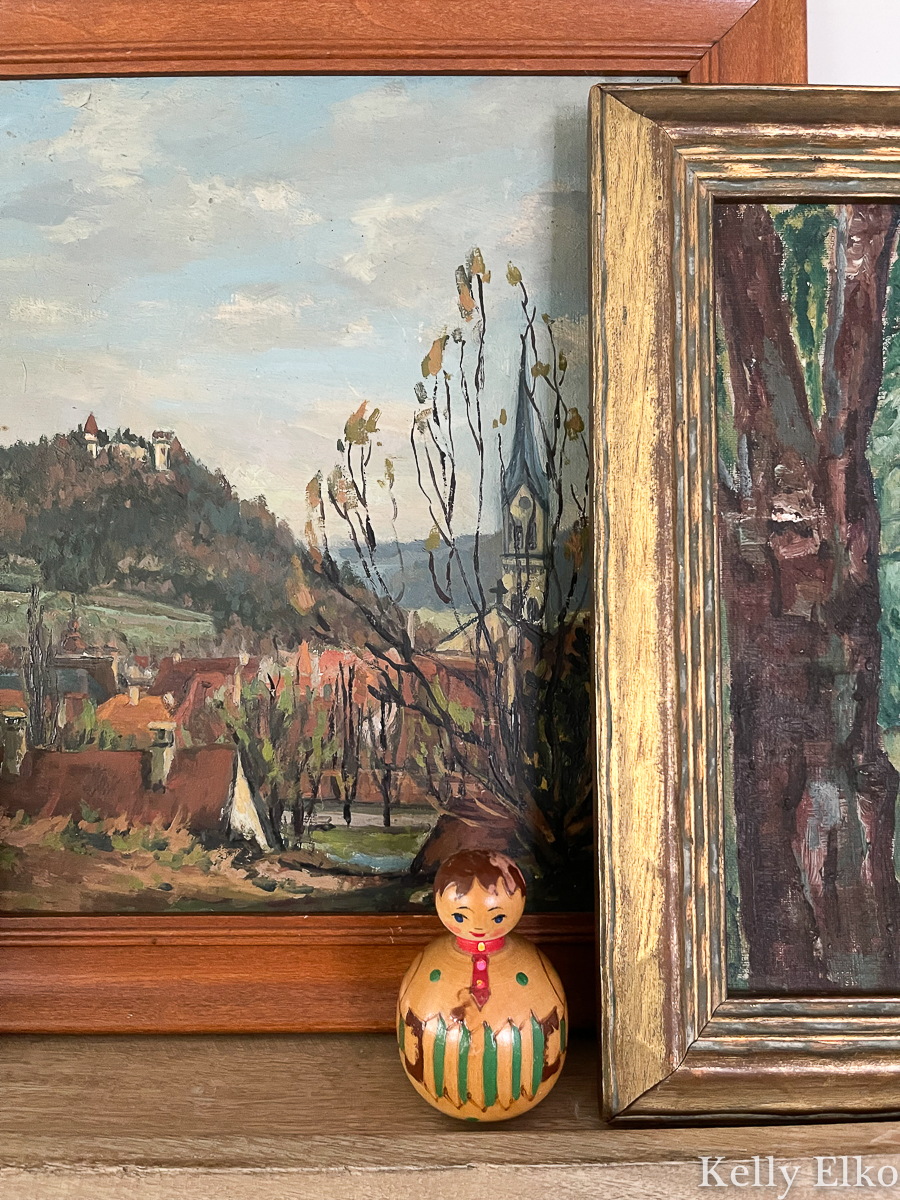 Because every room needs a plant! A snake plant is such an easy care choice and a basket adds color and texture.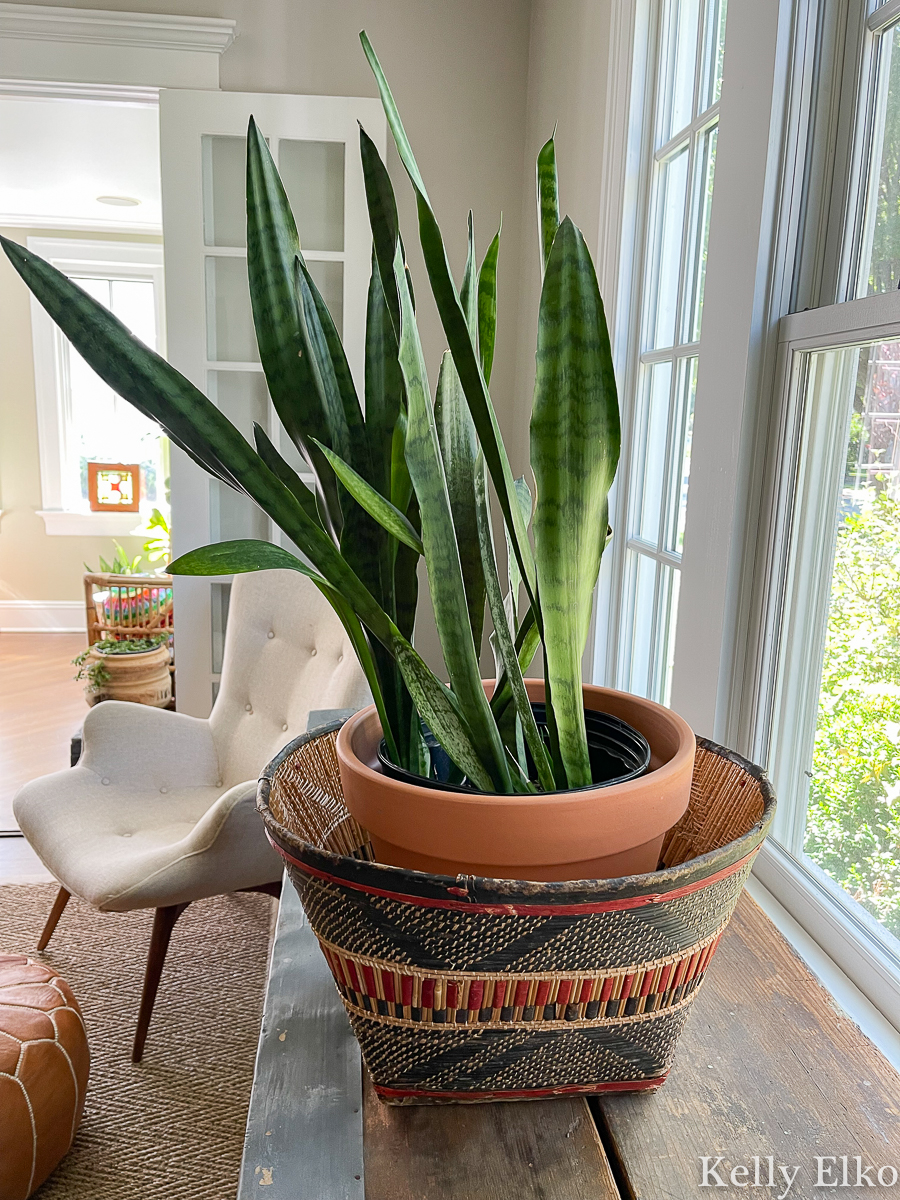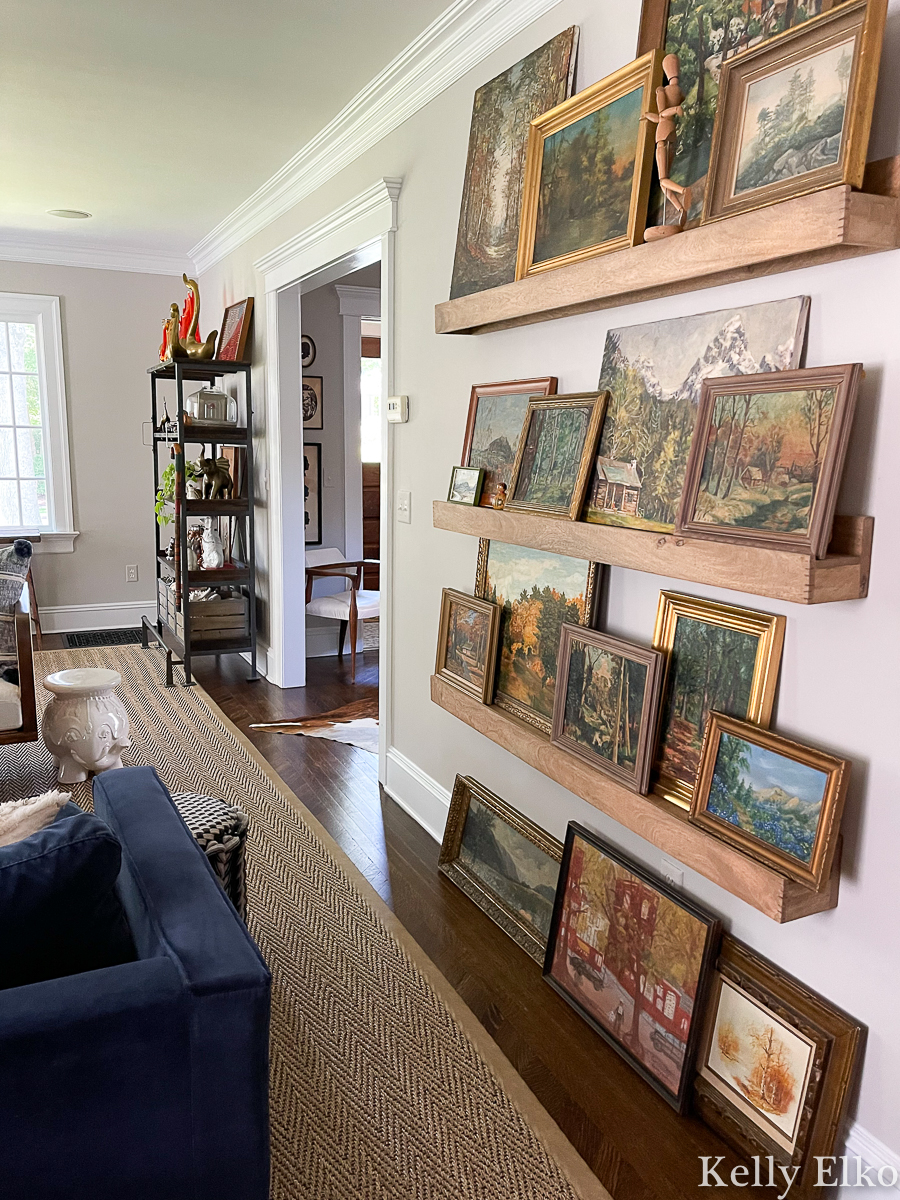 Meet my menagerie shelf! I corralled my animal figurines together to create this fun display on my favorite open shelving!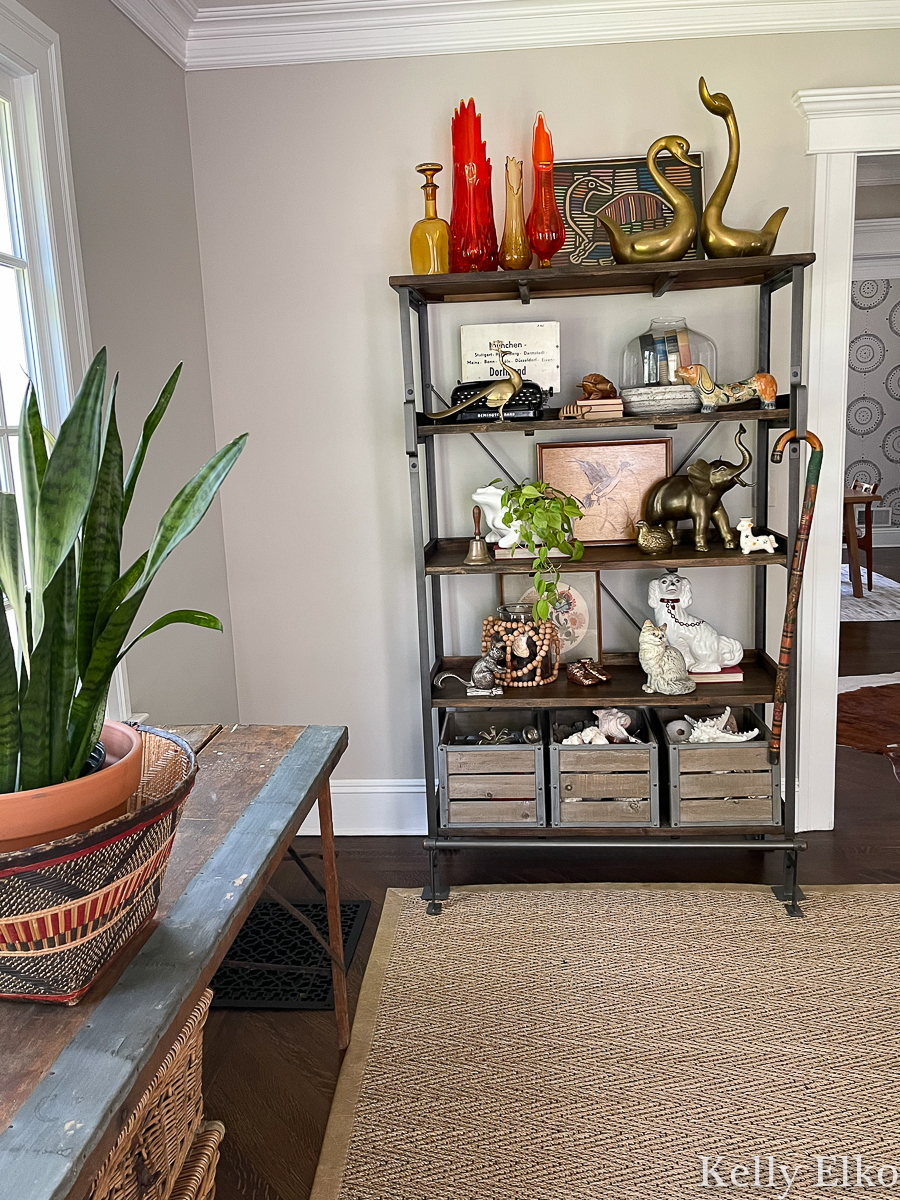 Including the art, I count 15 animals!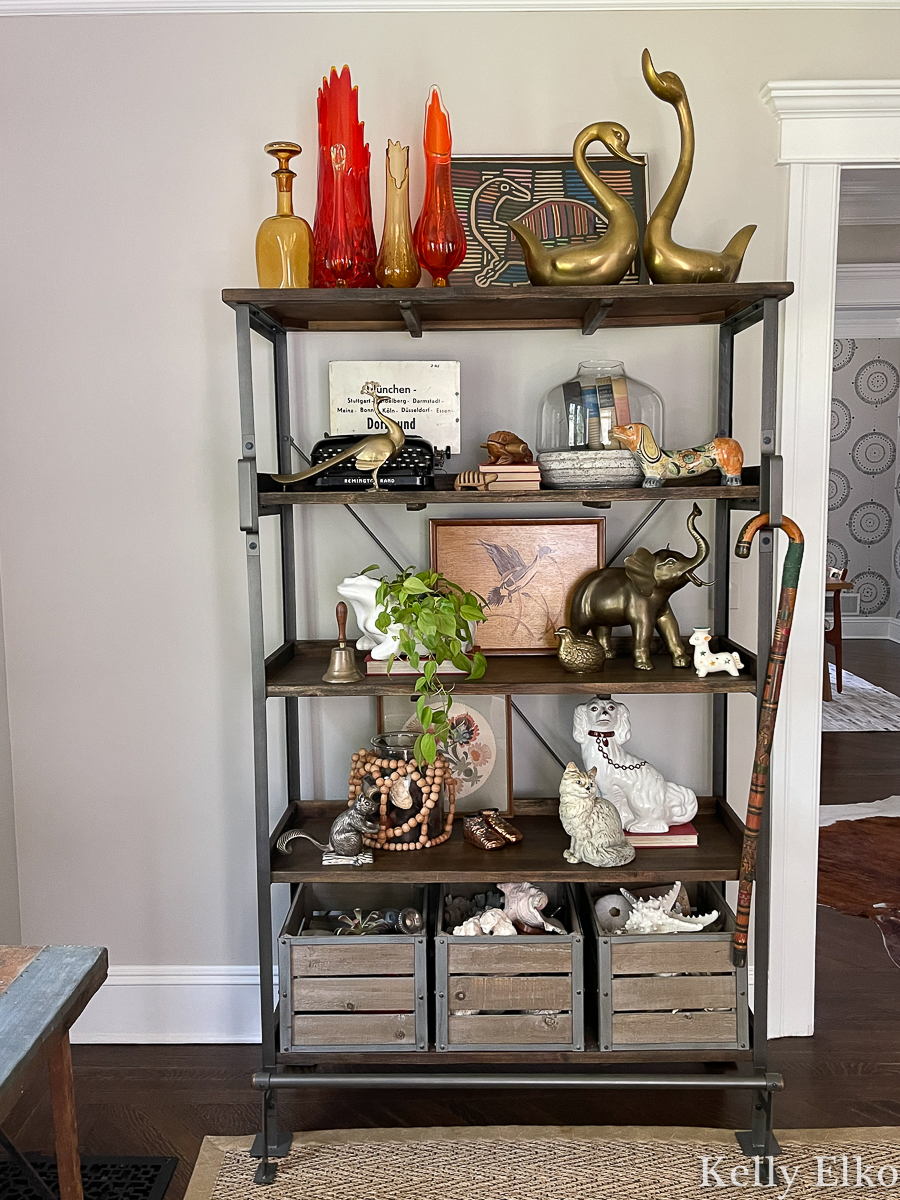 Another piece of Tonala pottery is a recent thrift store score.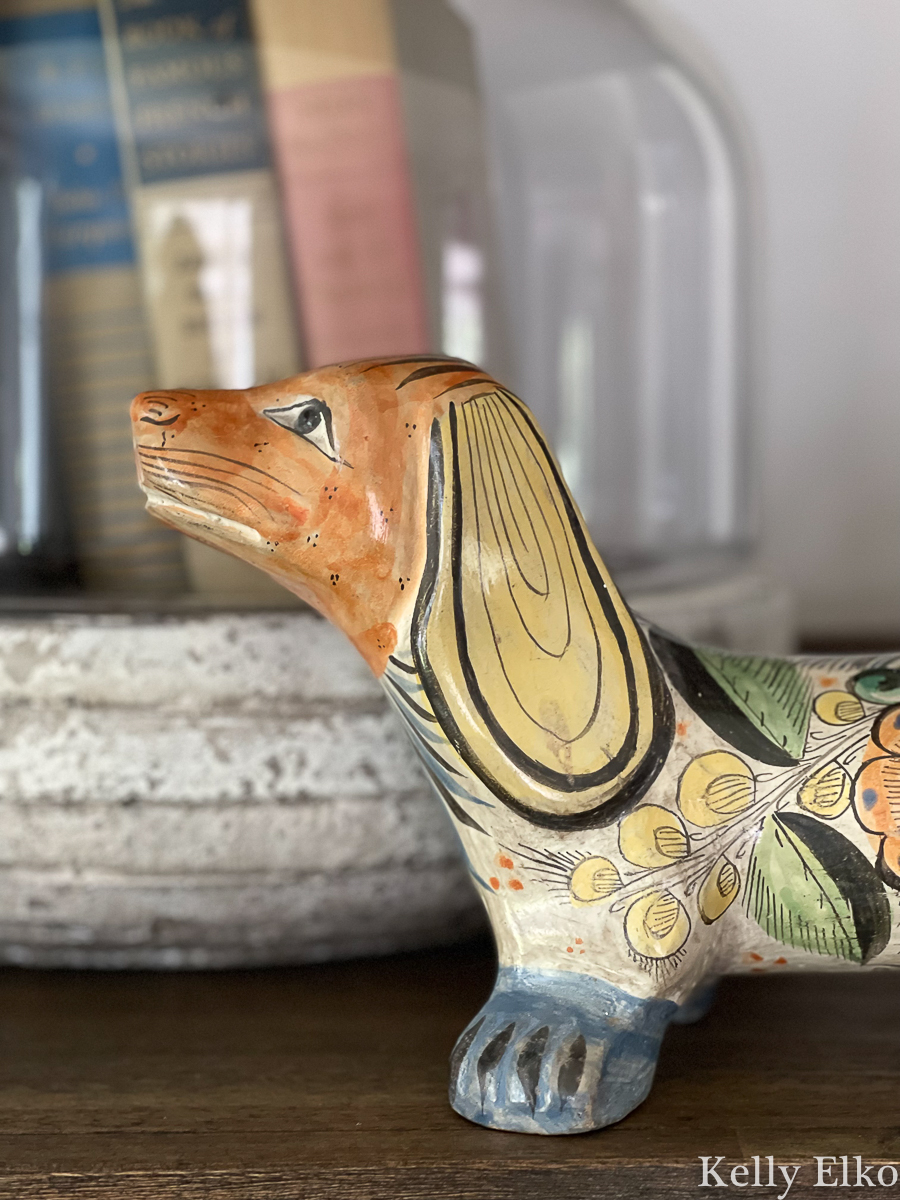 As are these two. The dog is a ceramic Staffordshire knockoff and the cat is an antique iron doorstop.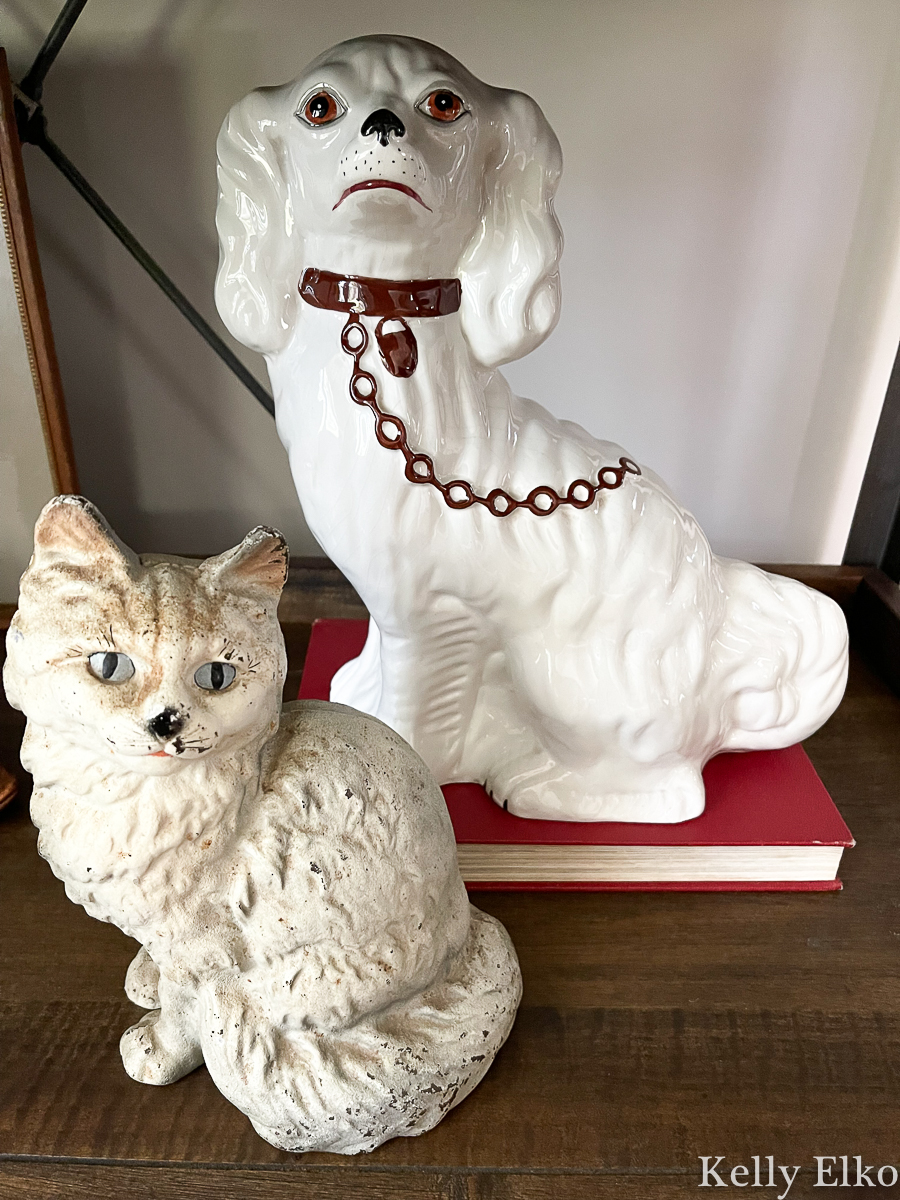 The best animal in my menagerie is Sushi of course!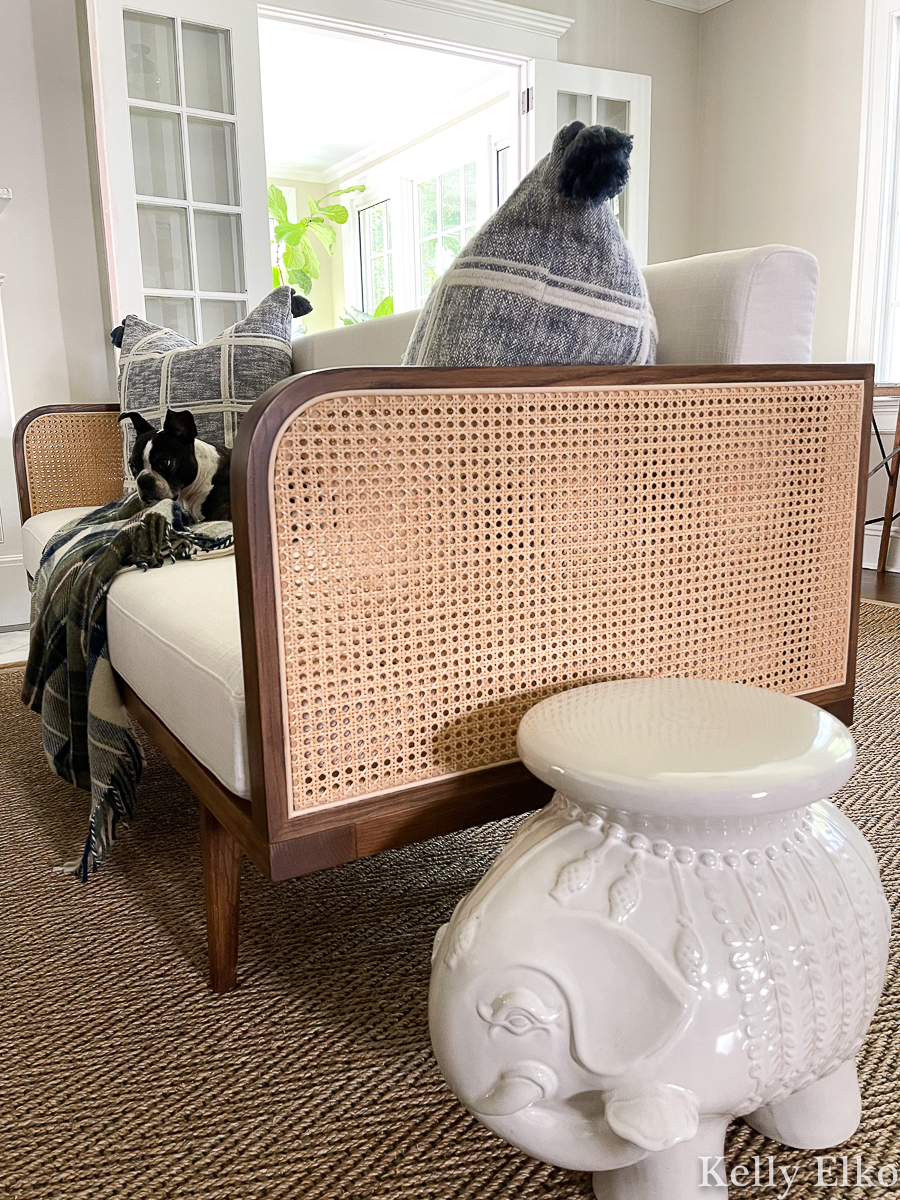 Let's talk about the elephant in the room …
the fact that I seem to have an obsession with animal shaped objects!
Hope this inspires you to look at your vintage finds in a new light and to consider adding natural materials like cane to your home.