Eclectic Home Tour – Pine and Prospect Home
Her family moved to a tiny little town when she was in first grade and she walked past a 1930's cottage on her way to school every day. 15 years later, she and her husband bought that house and have been fixing it up ever since. From adding rustic wood beams and stone walls to creating clever storage solutions, displays and more, this Eclectic Home Tour of Pine and Prospect Home is a DIY lovers dream.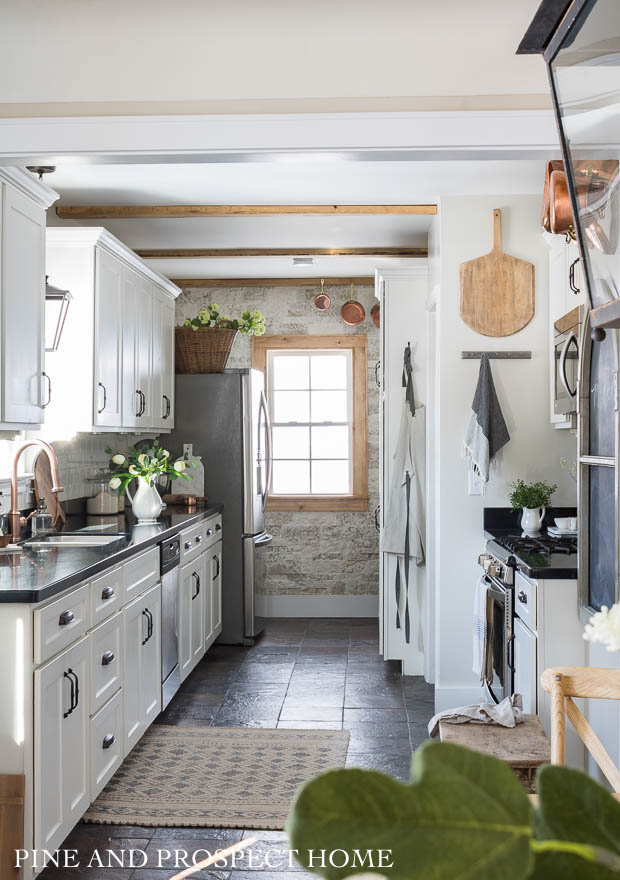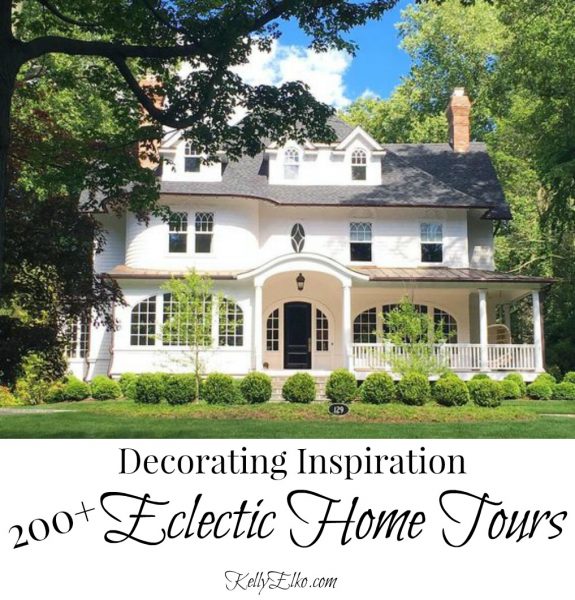 Andrea says, "I have been inspired by the cottage charm that characterizes our home. I love mixing fresh and modern elements with vintage pieces, and clean lines with rustic materials like stone or aged wood."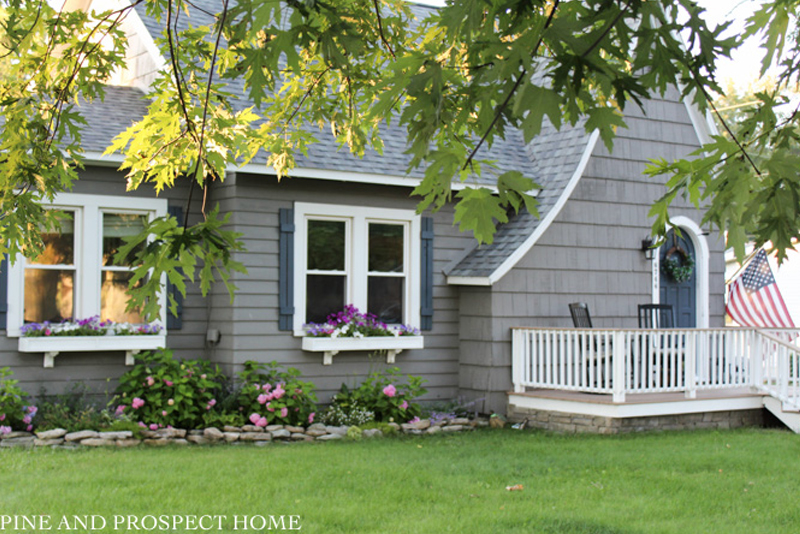 The sloped roofline and arched front door give the house storybook charm.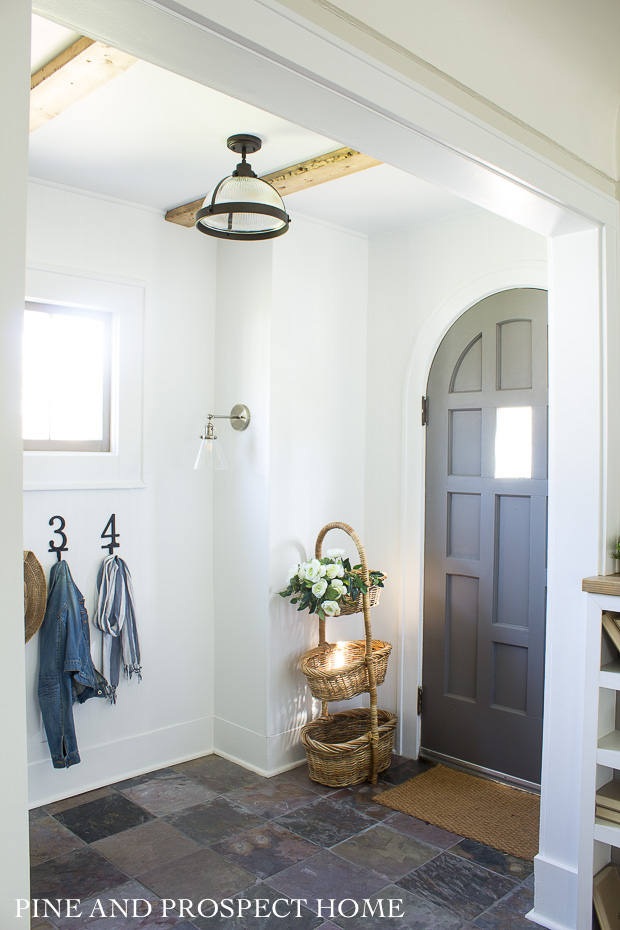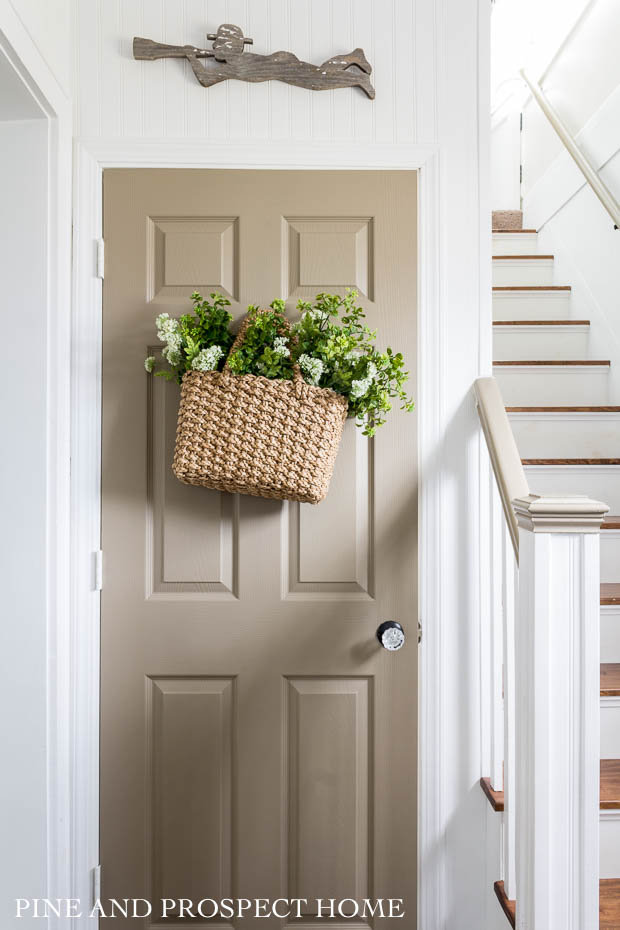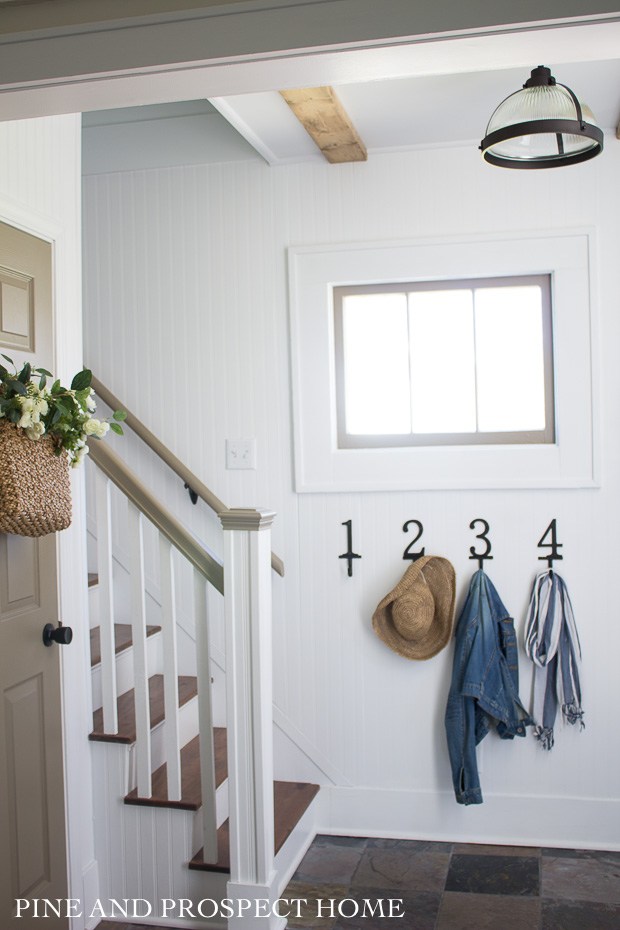 Fresh and faux flowers add color to this neutral home.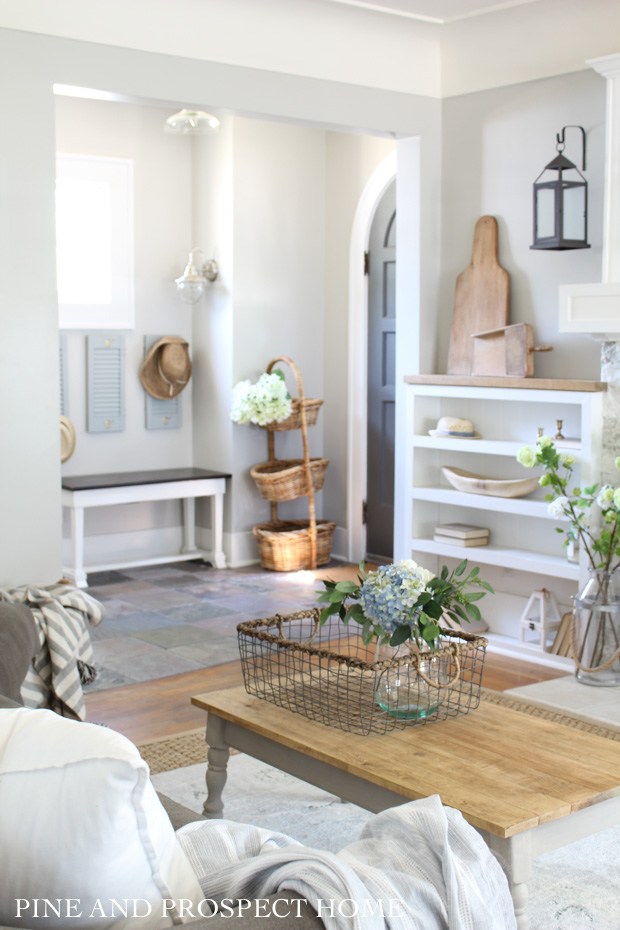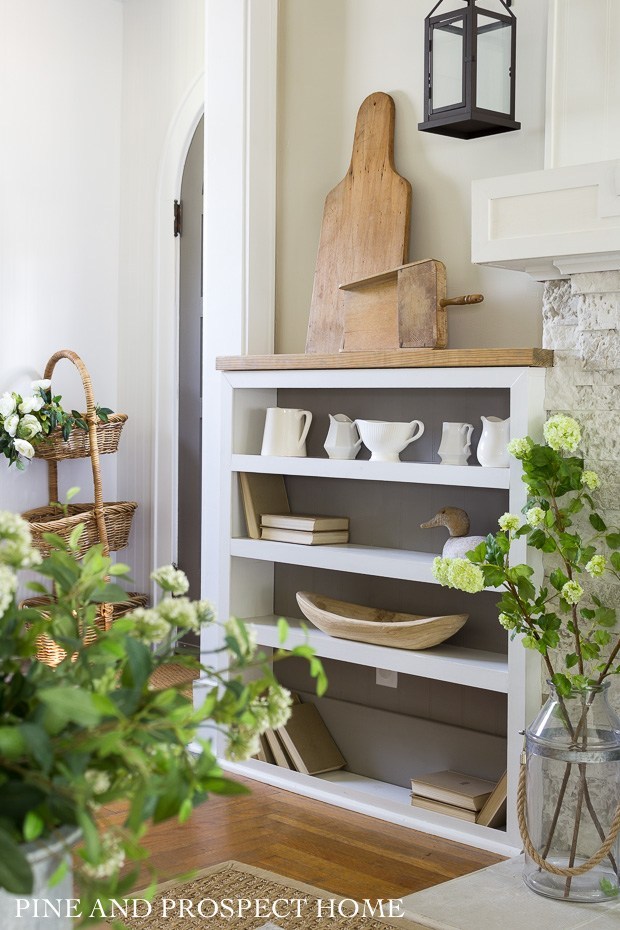 Warm vintage wood furniture and accessories add personality.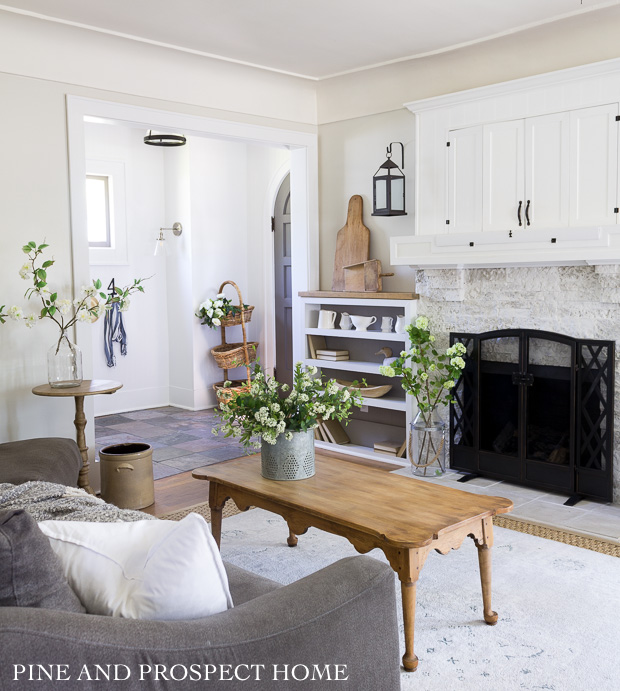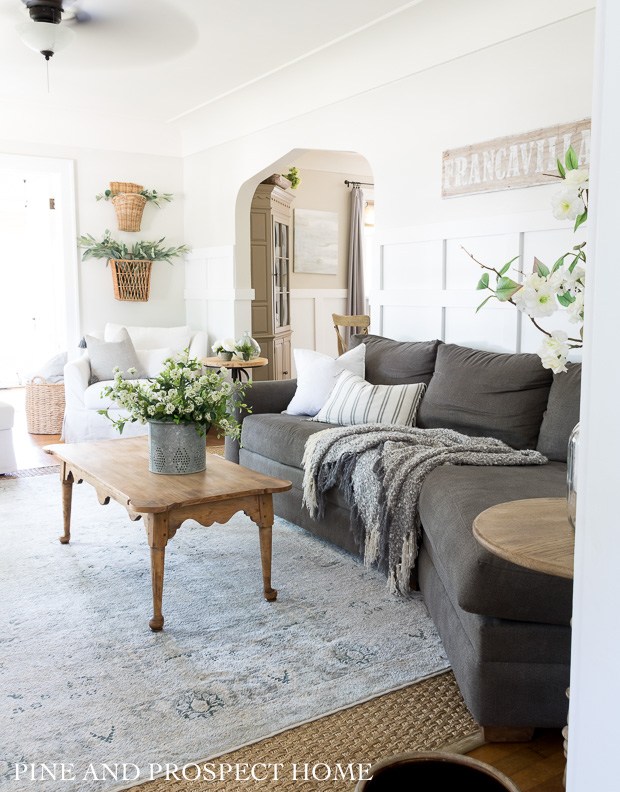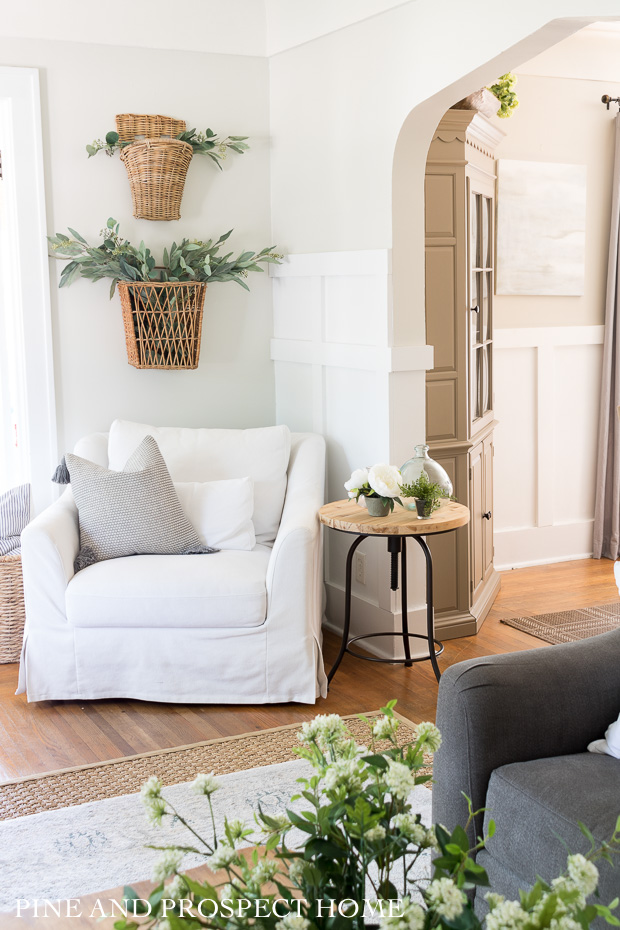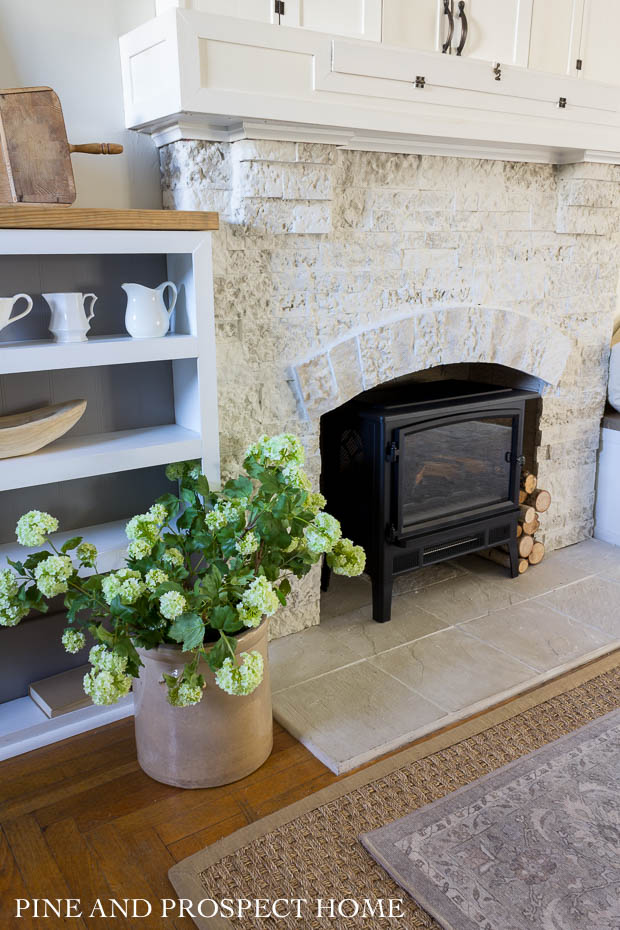 Can you believe the stone fireplace and kitchen wall are actually Airstone, a faux stone. Andrea shares a tutorial on installing Airstone here.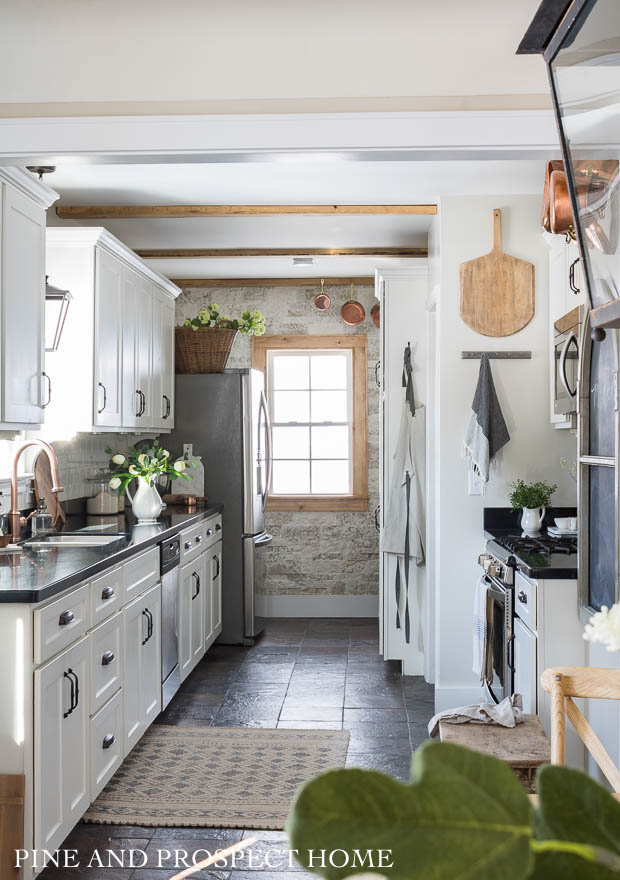 Ceiling beams add rustic charm and can you believe they are just simple pine boards that the couple distressed. See how to install what Andrea calls, "The Easiest Faux Beams Ever" here.
For less than $30, the stainless steel dishwasher got a rustic wood makeover. See how they created this hidden dishwasher panel here.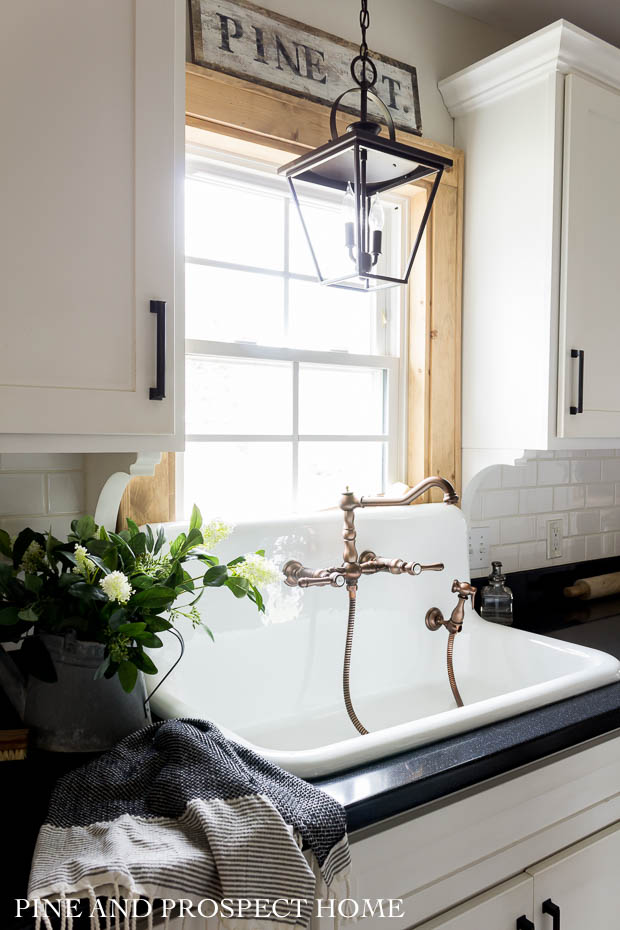 A new, vintage inspired sink and faucet looks like it's original to the 1930's house.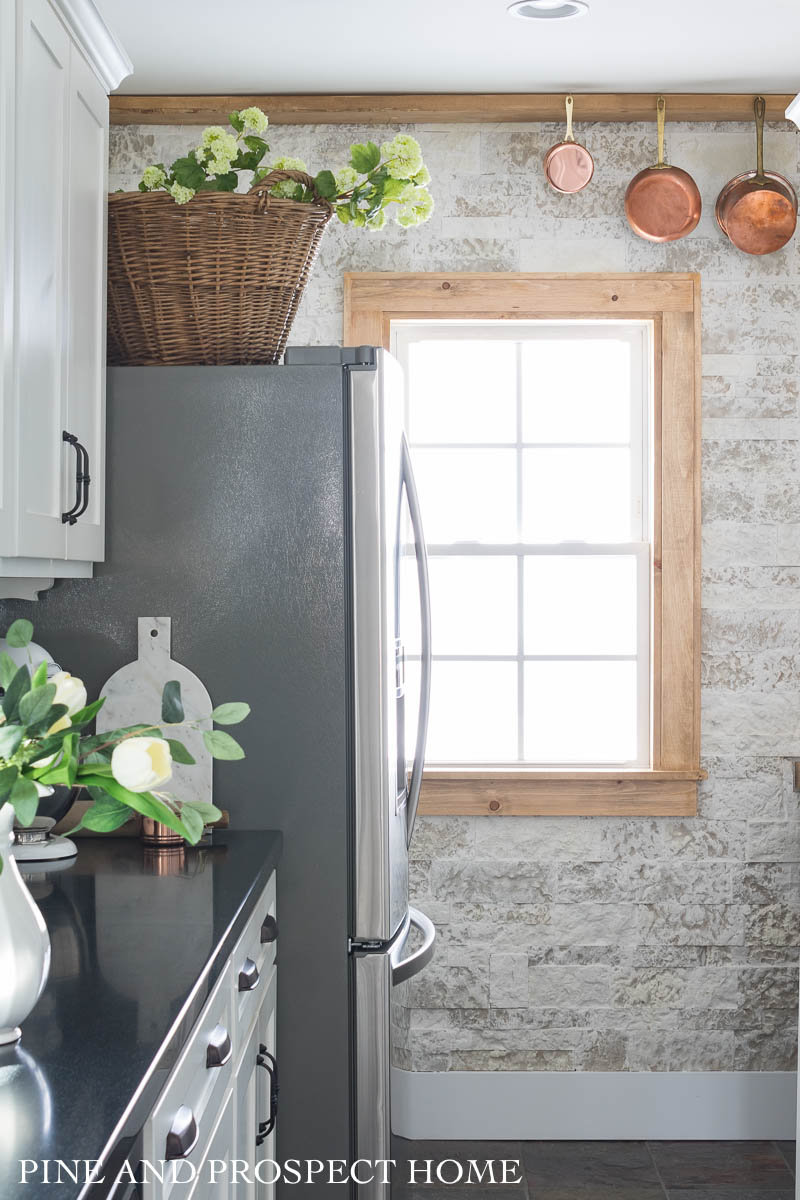 A wall of Airstone gives the house a farmhouse feel as does a collection of wood breadboards on a built in plate rack.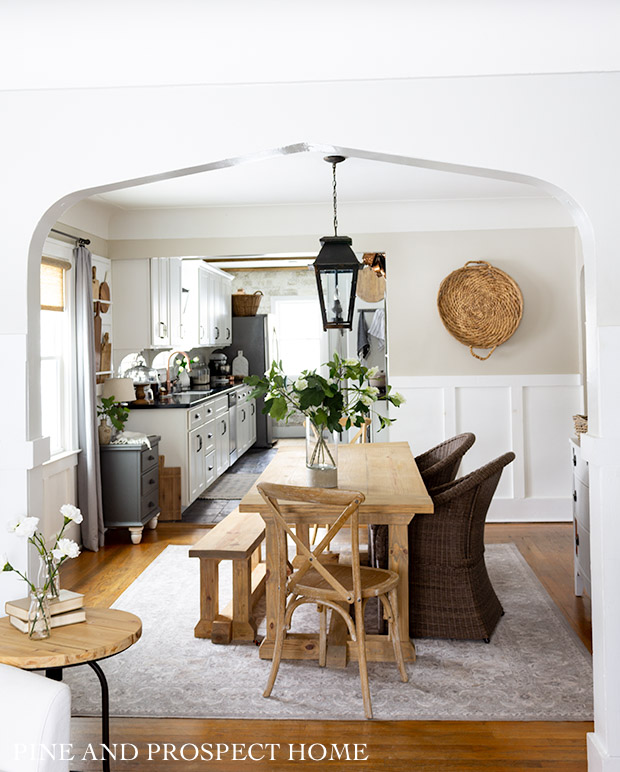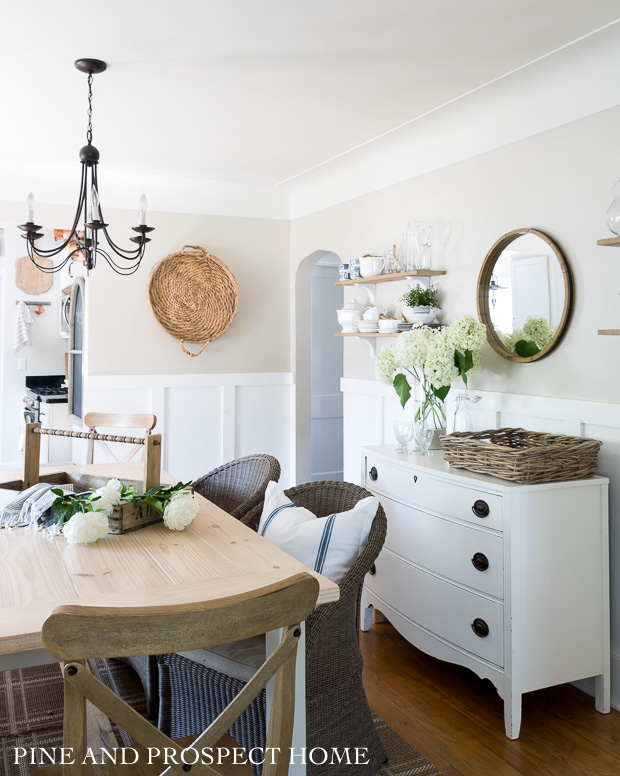 Simple open shelves add storage to the dining room and a vintage dresser turned buffet got a beautiful paint makeover.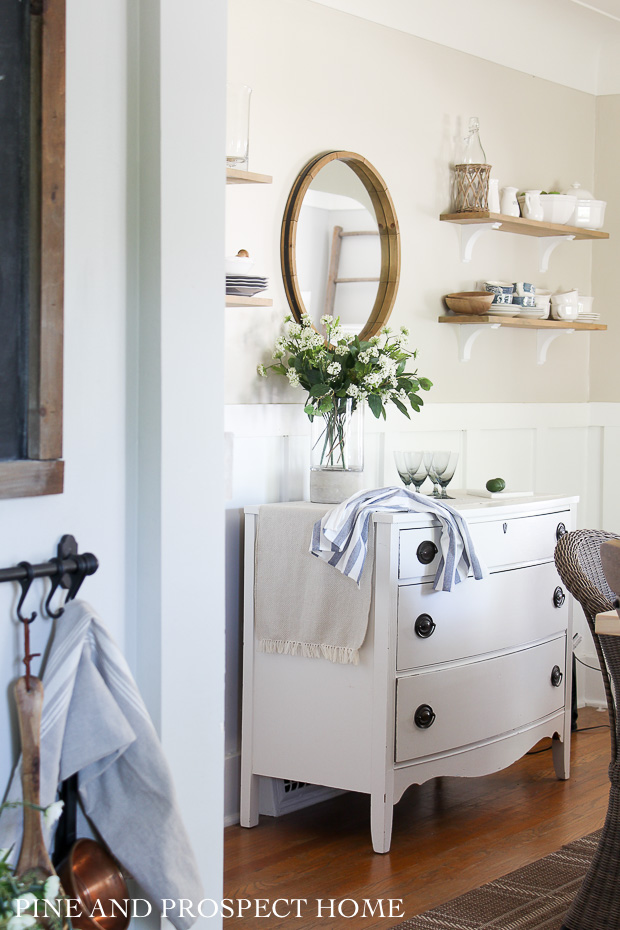 The built in cabinet is original to the house but a fresh coat of taupe paint gives it a fresh look.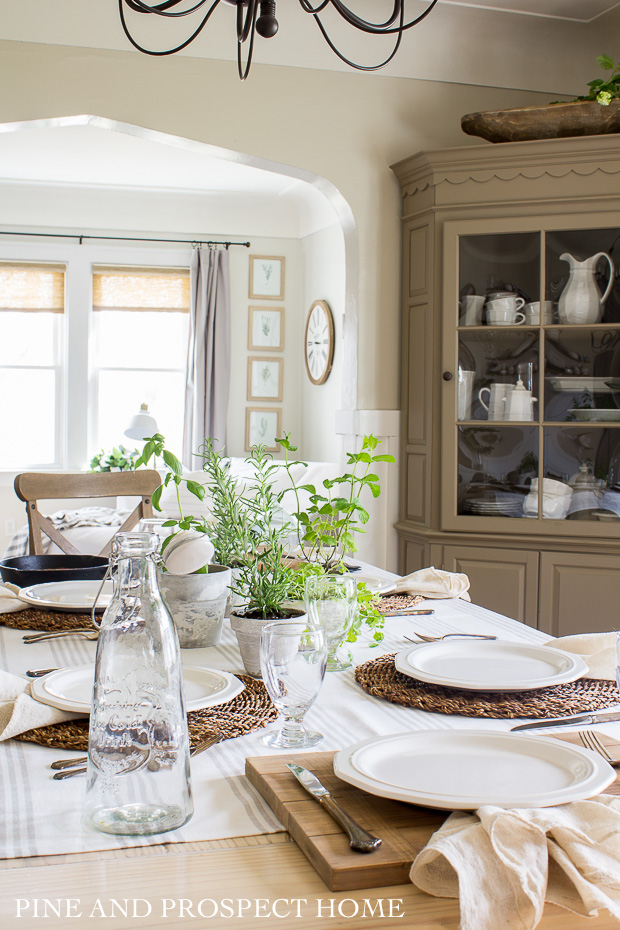 The piano could not escape a paint makeover either!
Board and batten walls help define the bed wall in this cozy bedroom under the eaves.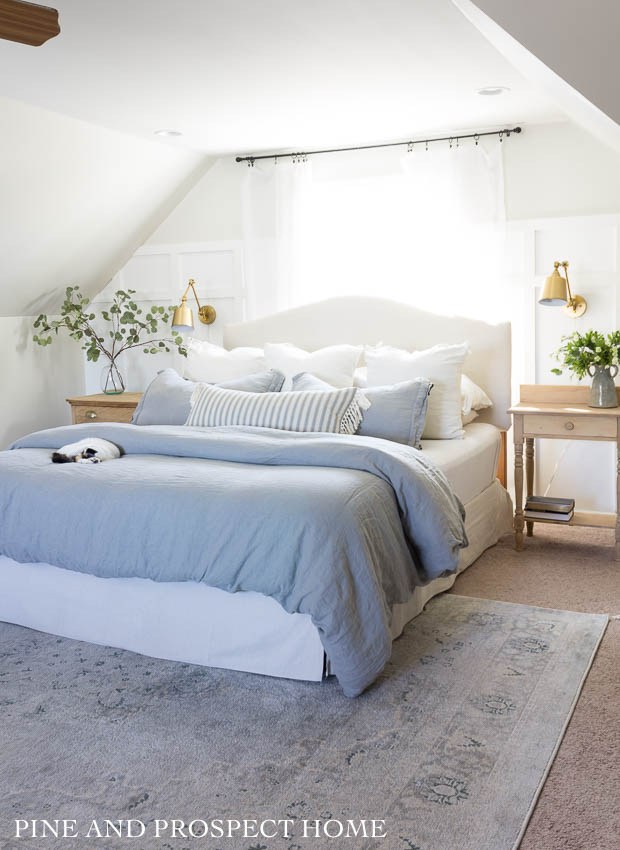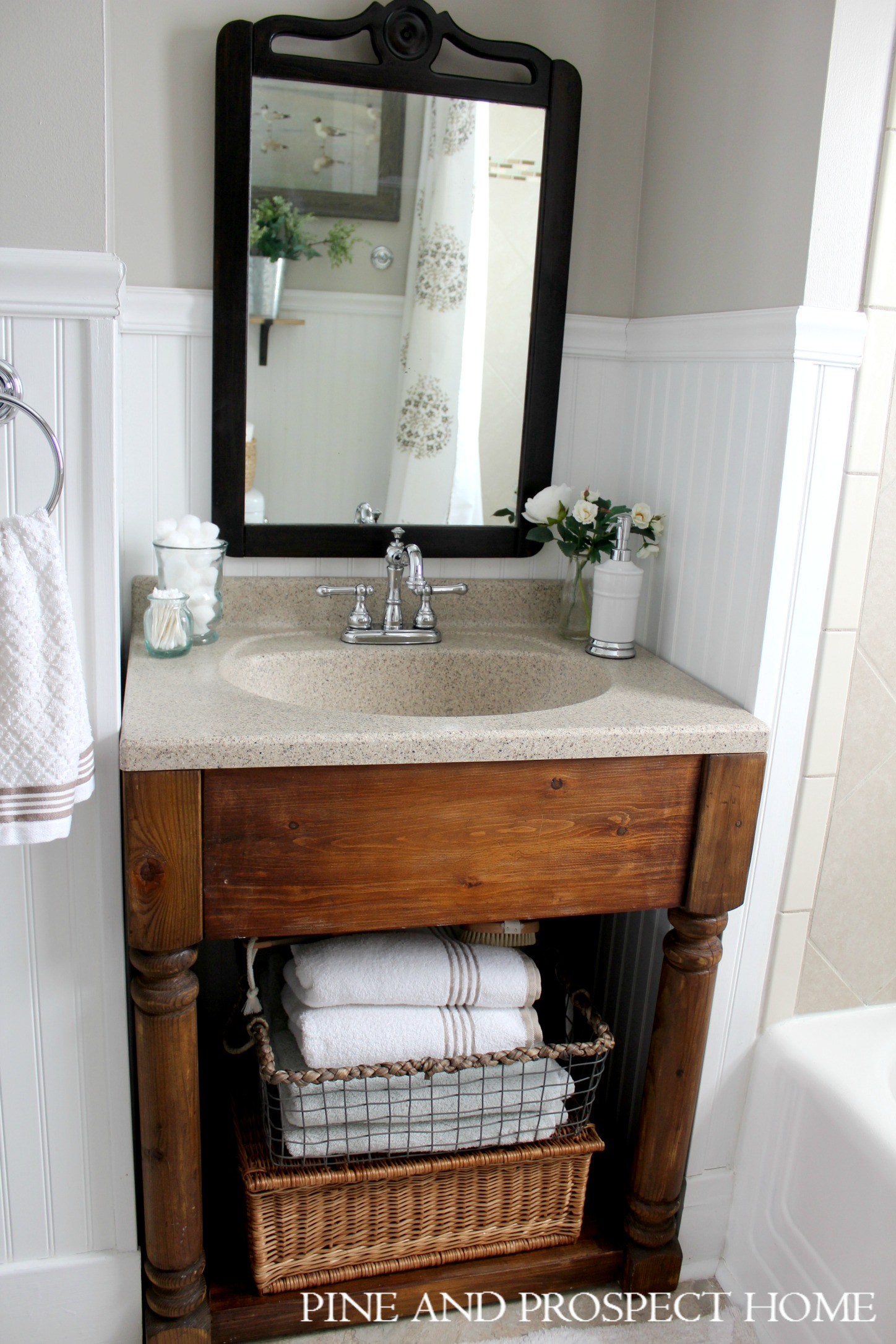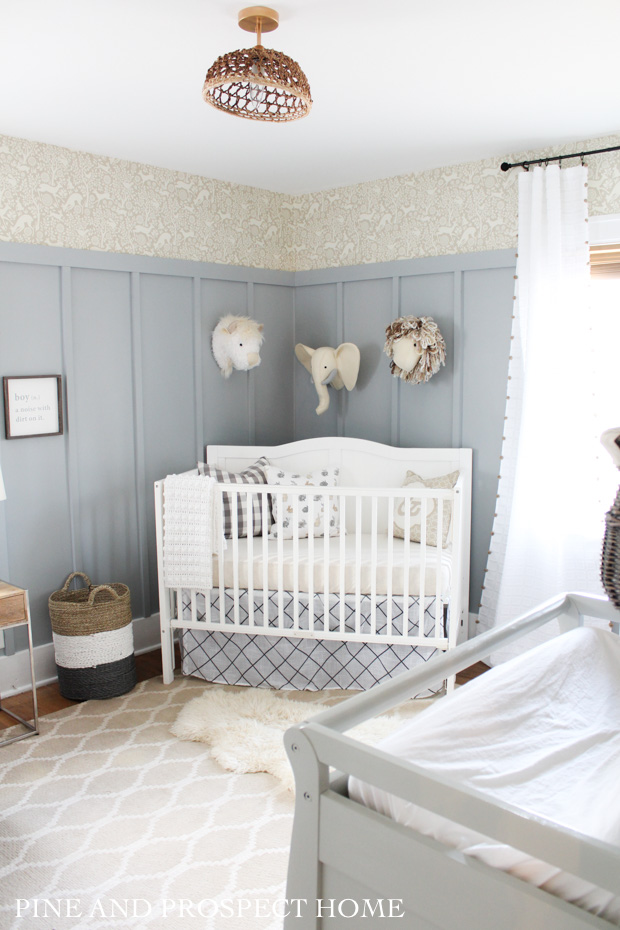 Stenciled walls and an adorable clothesline baby clothes display are some fun touches in the nursery.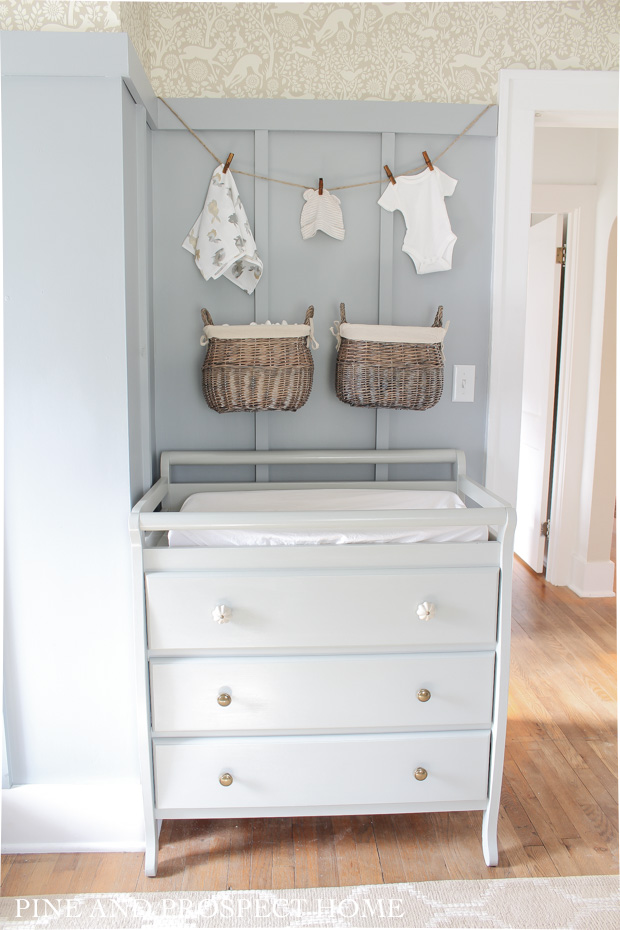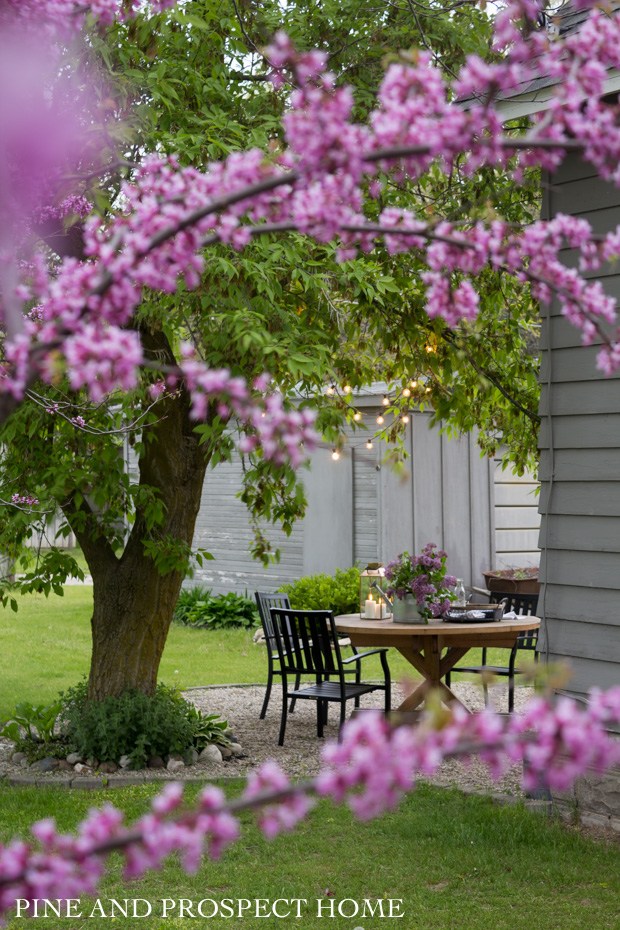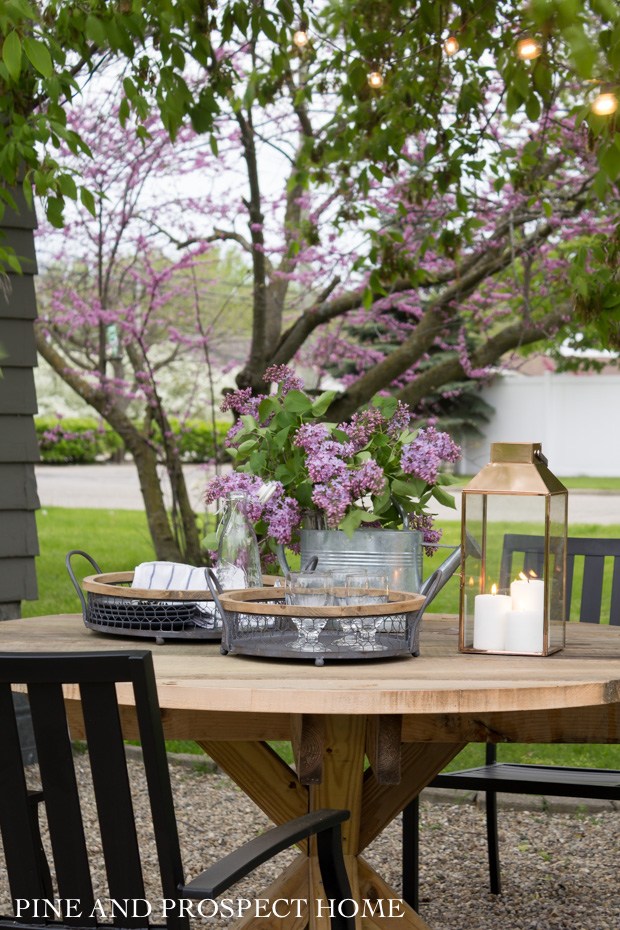 Lilacs and hydrangeas are perfect choices for this cozy cottage and the addition of flower boxes adds even more curb appeal.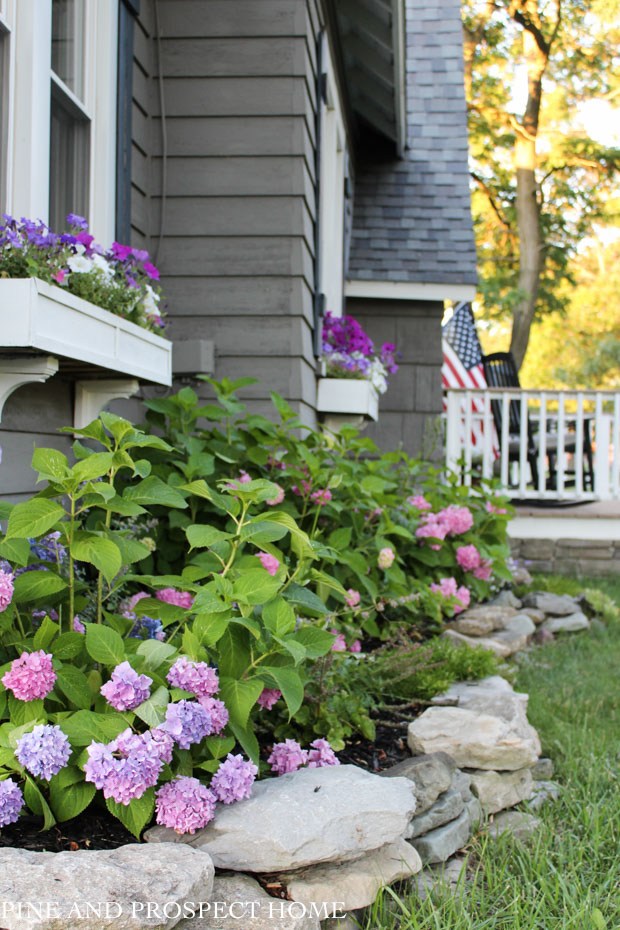 Visit Andrea and Pine and Prospect Home to see more of her fixer upper.