Eclectic Home Tour – Proverbs 31 Girl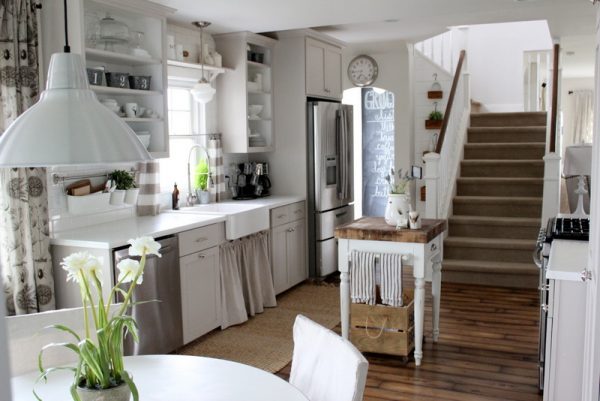 I always think I can't outdo myself on my next featured Eclectic Home Tour and I always seem to prove myself wrong because each one is more amazing than the next.
Today's tour is truly drool worthy so be sure to take it all in then come back around to check out the more than 150 Eclectic Home Tours – something for everyone!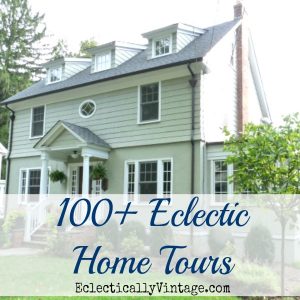 Allie of Proverbs 31 Girl found a picturesque three acre farmstead in Minnesota and proceeded to work her magic on the run down house (you won't believe the before).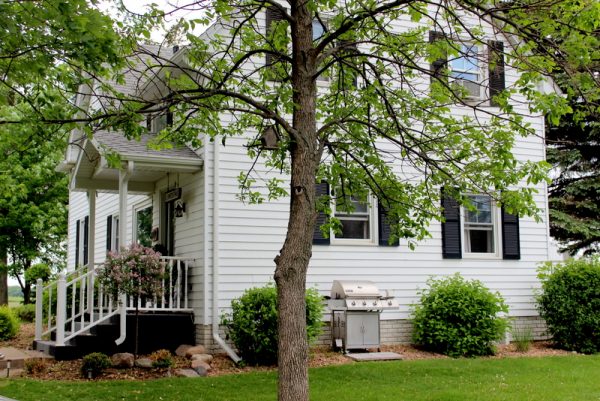 Can you believe Allie got these cabinets for free!  A couple of coats of gray paint and the great decision to remove the upper cabinet doors equals instant country kitchen.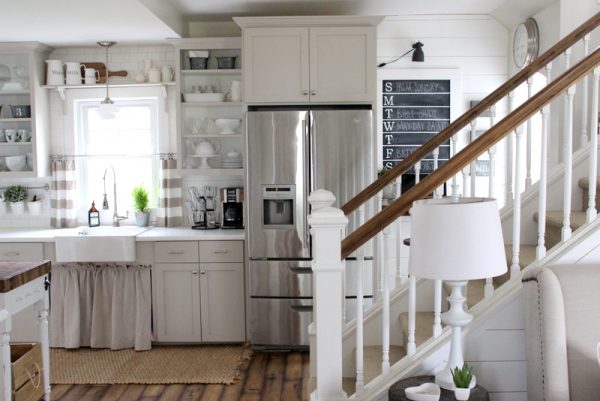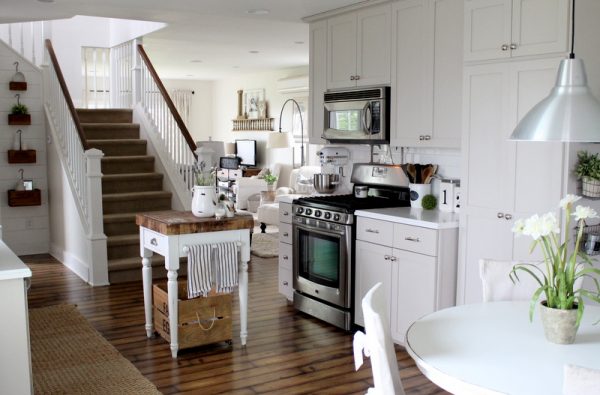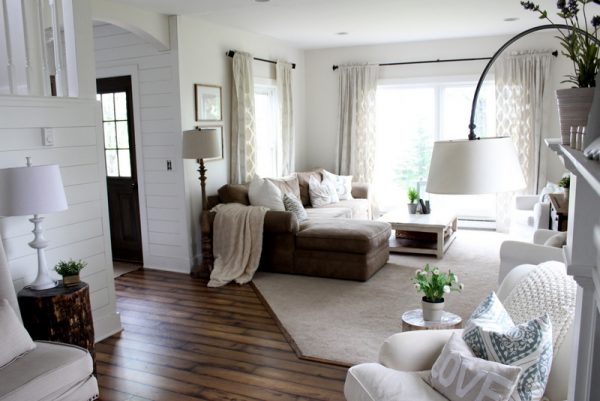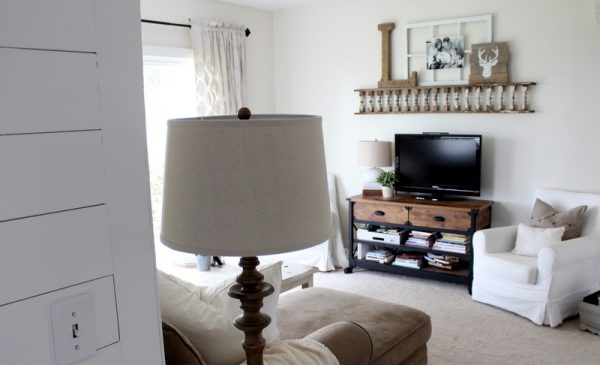 This long living/dining room was separated into different zones with area rugs and great furniture placement.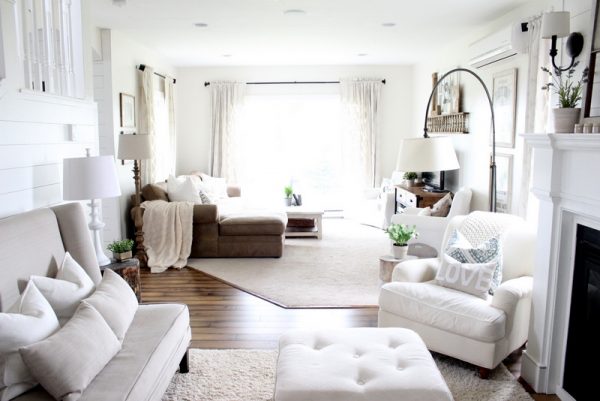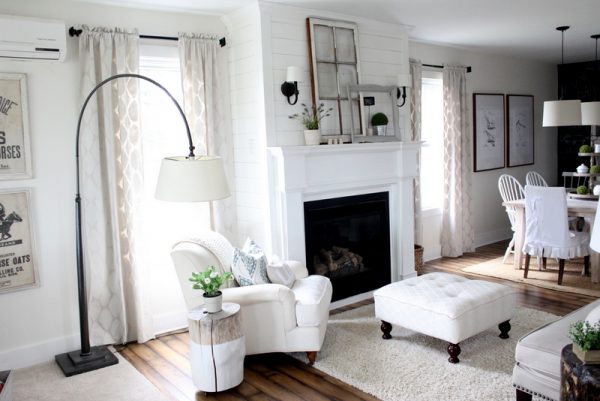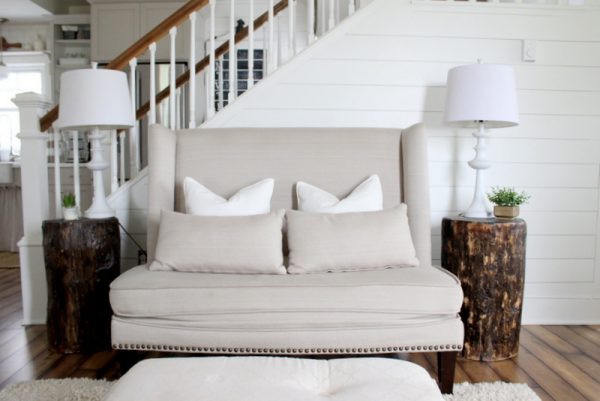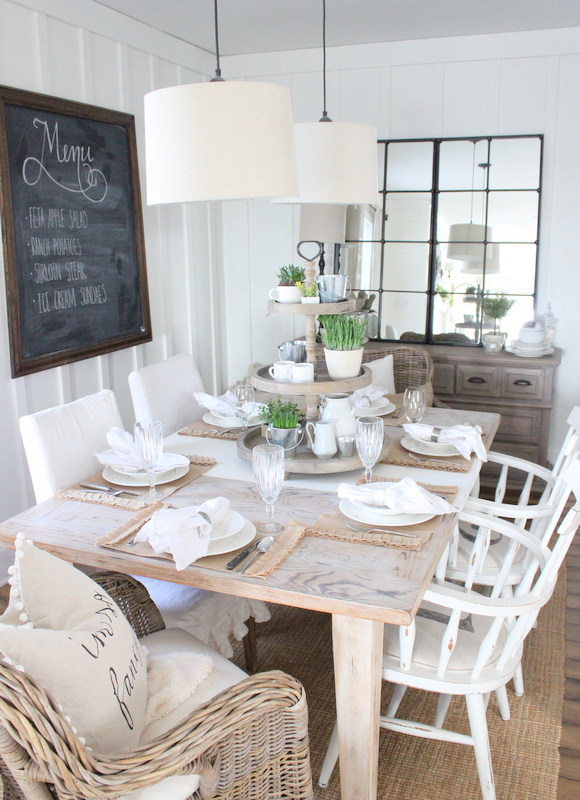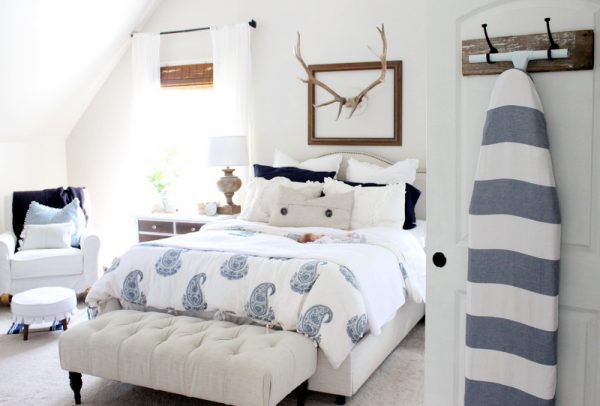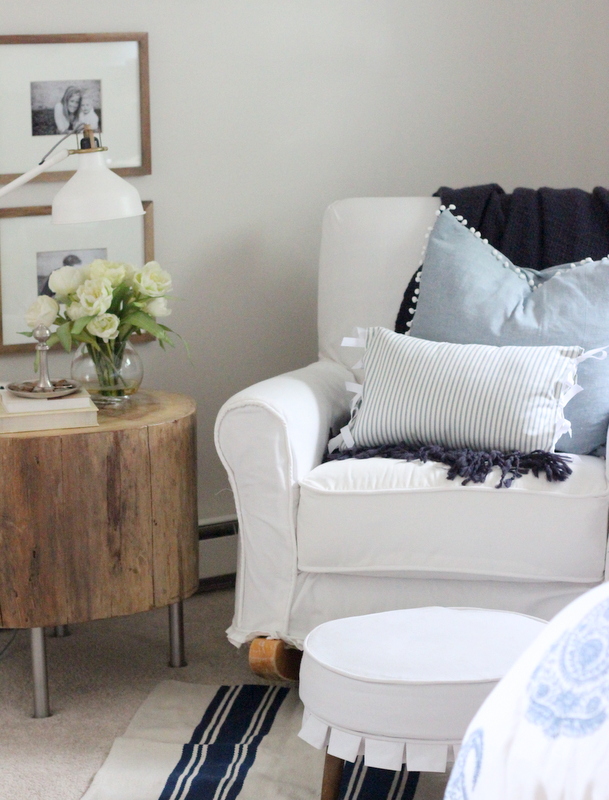 The laundry room is in a master bedroom closet …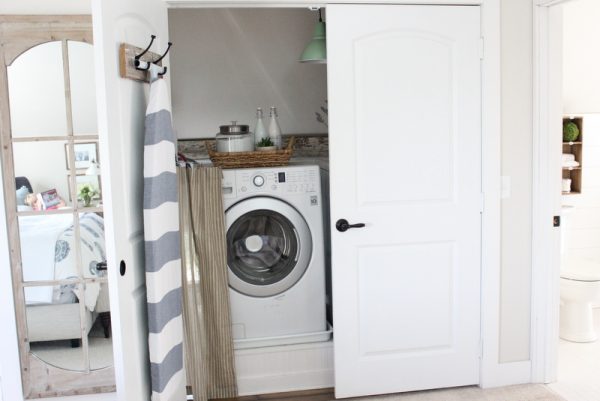 I think I might actually enjoy doing laundry here.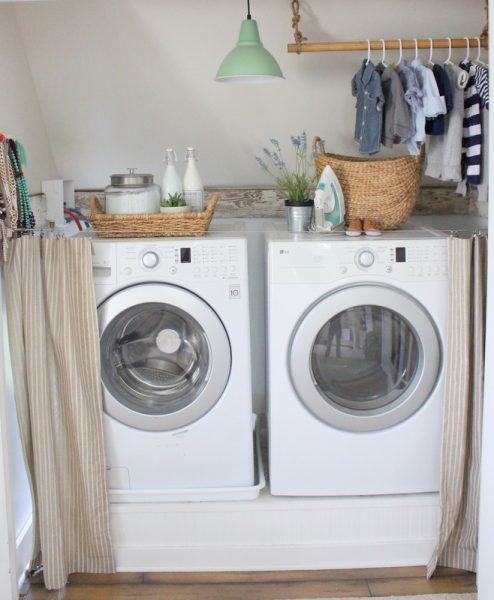 This was a $5 dresser turned master bathroom vanity.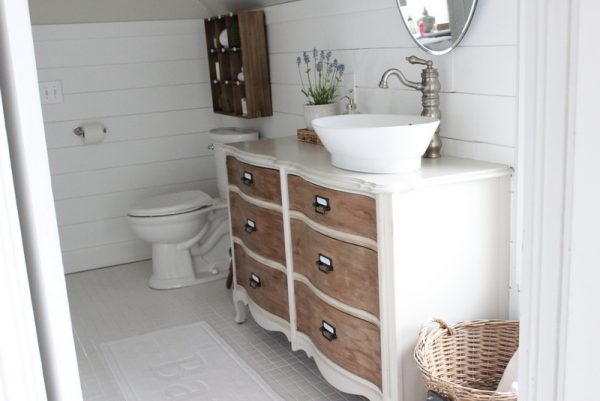 Can't forget the kids.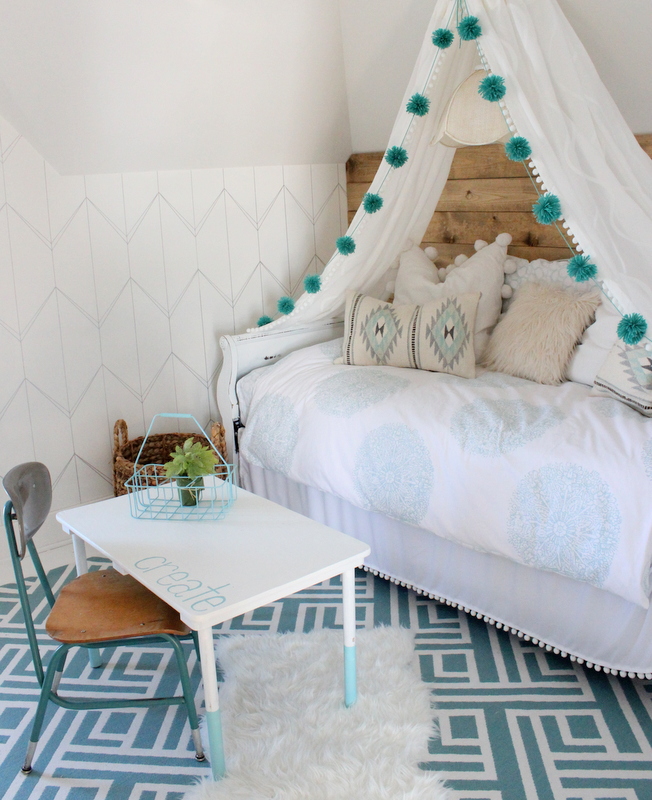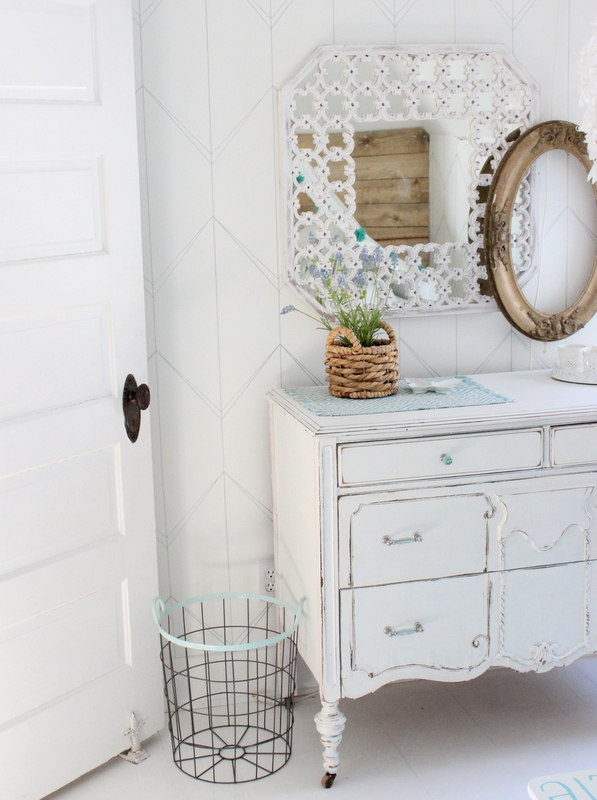 And if Allie's house isn't amazing enough …
check out her cute little guest house.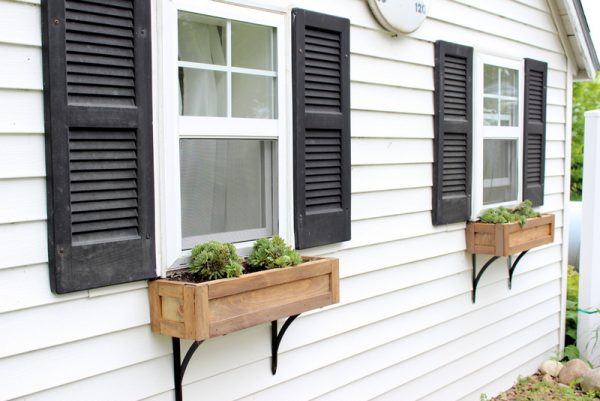 Can you believe this cozy little house started out life as a garage?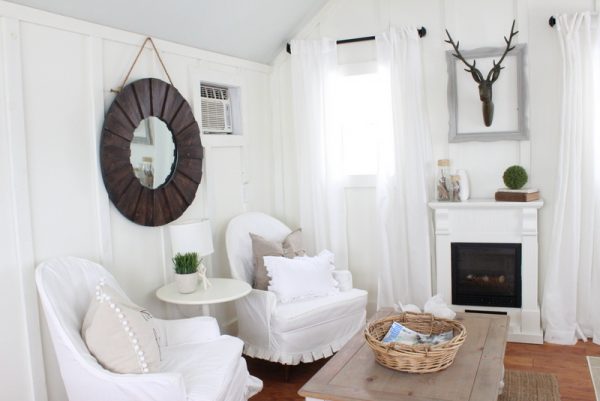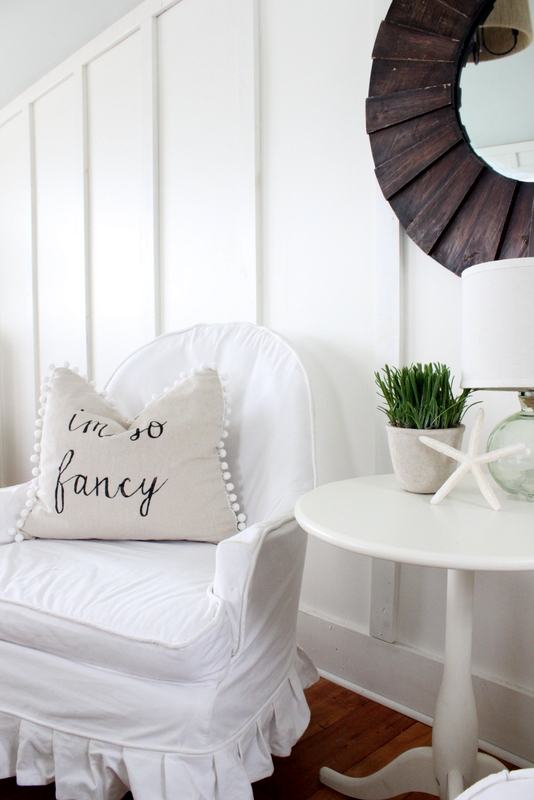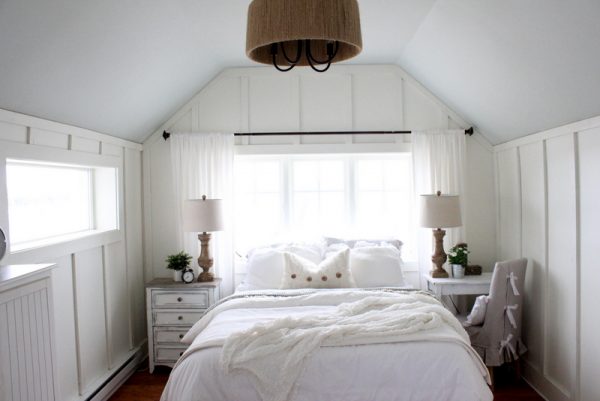 And the extra cherry on the cake is …
this barn where they have pop up shops four times a year to sell their repurposed goods.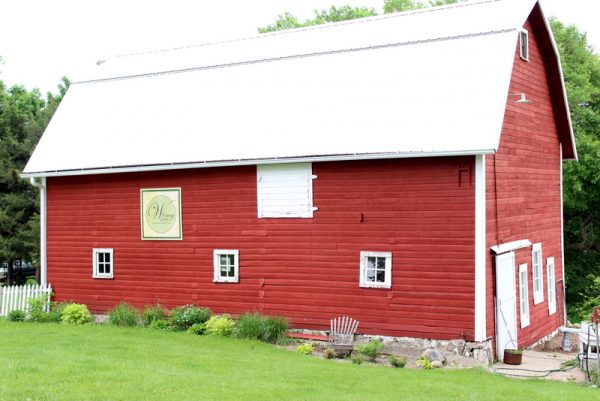 Run, don't walk, over to Proverbs 31 Girl to see the amazing transformation …
you won't believe the before pictures, and stay tuned for more beautiful room transformations including an old grainery turned man cave and tons of creative DIY's.
Like this house?
You'll love all of my Eclectic Home Tours.