Eclectic Home Tour – Robb Restyle
It's a very vintage Christmas home tour so if you love the thrill of the thrift store hunt, all things chippy and creative ideas for displaying your old finds, you're in the right place! Today's Eclectic Home Tour of Robb Restyle has plenty of Christmas style!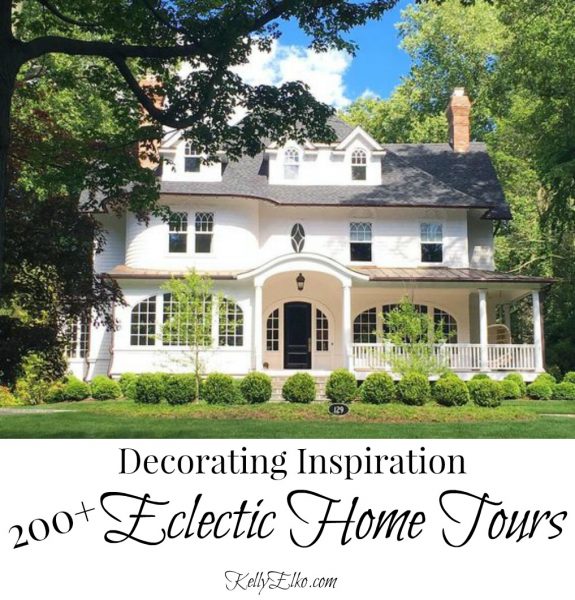 Kristy and her husband Corey of Robb Restyle say "if we didn't have a shop or a blog, we would still be picking, curating, making and decorating… our love for all things old, rusty, chippy and vintage runs deep in our veins."
The front porch, filled with vintage finds, sets the tone for what's inside.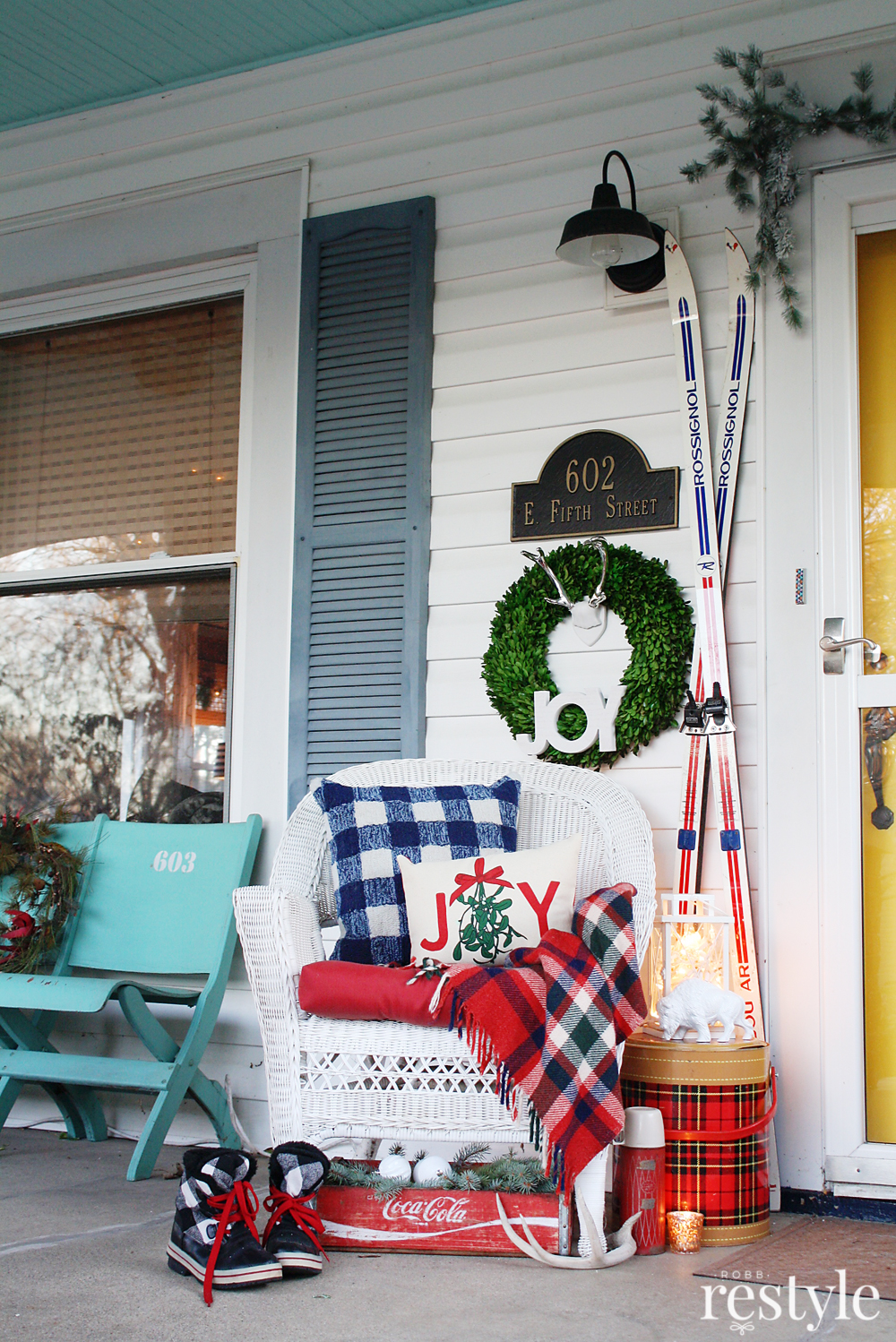 The fun starts on the cozy winter porch filled and the bright yellow door.
Now I've got that old Sunbeam Bread jingle stuck in my head … I like bread and butter, I like toast and jam, I like the taste of Sunbeam Bread, it's my favorite brand.
I love that this entry display doesn't scream Christmas and can be left out all winter long.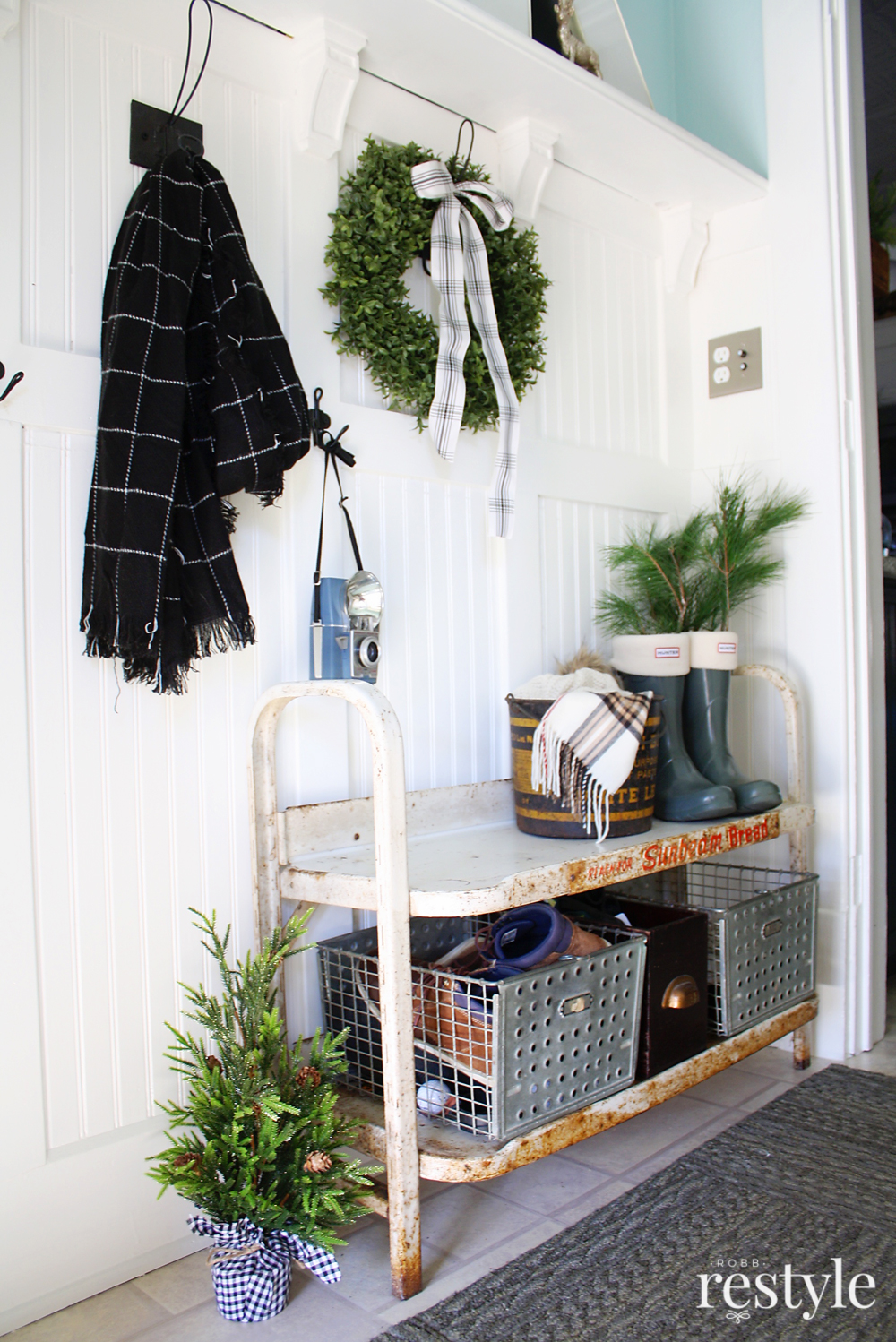 It's easy to update a plain wreath for any season by simply adding a colorful bow and little paper cutouts.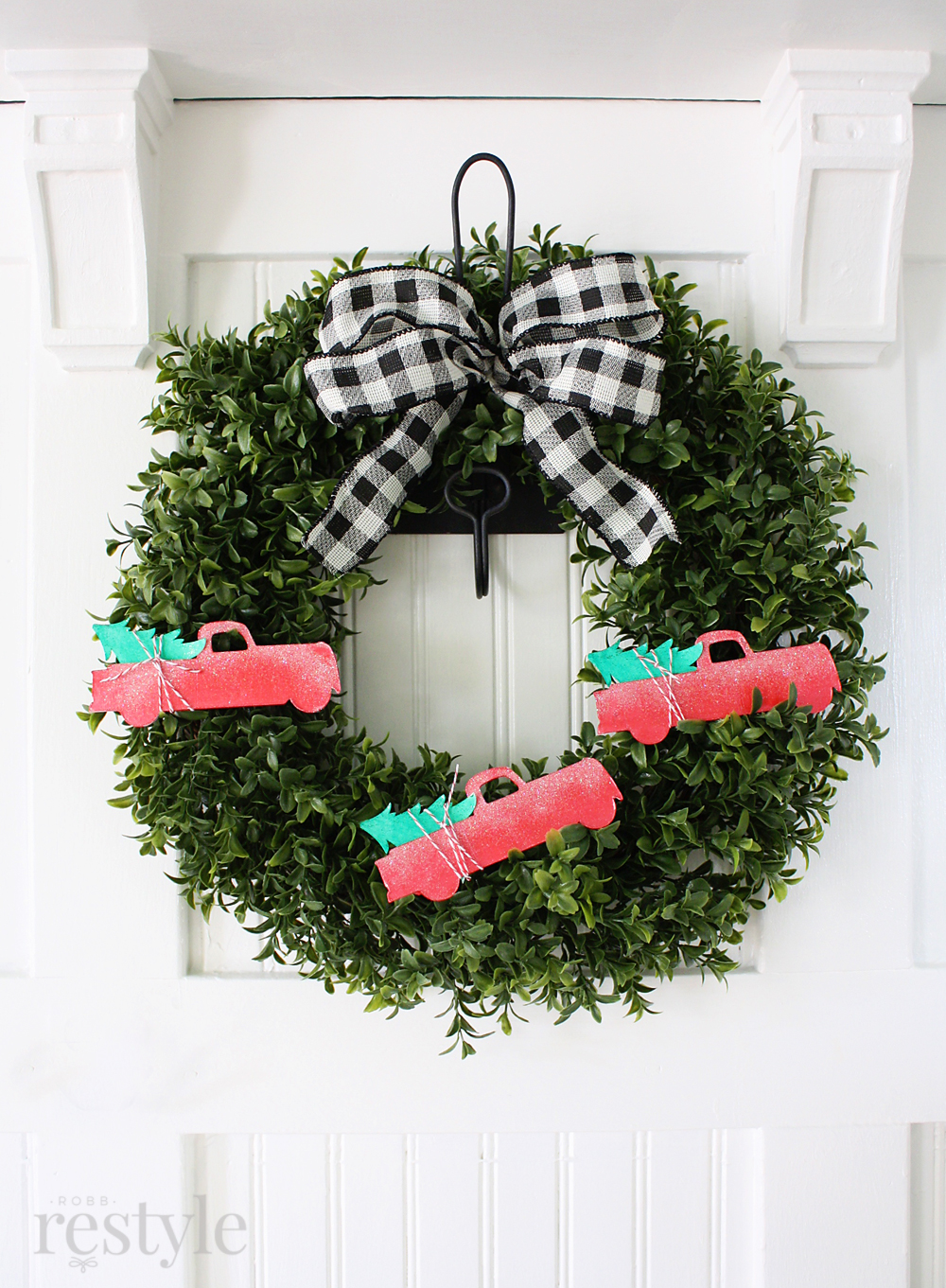 Kristy's vintage thermos collection displayed in her festive kitchen puts mine to shame. Her open shelves are the perfect place to have fun with displaying favortie finds.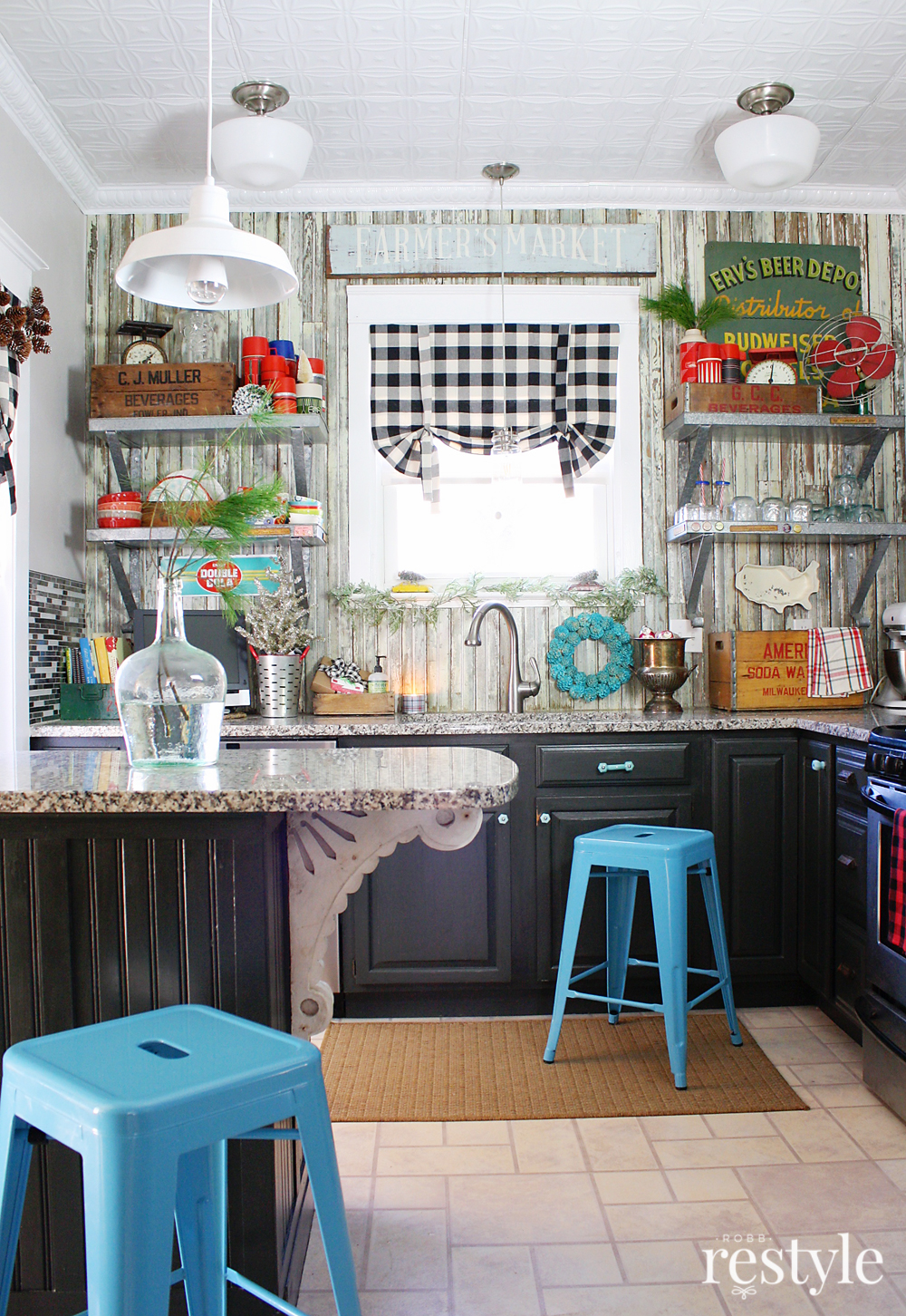 Galvanized open shelves are perfect for mixing everyday items with bits of Christmas cheer.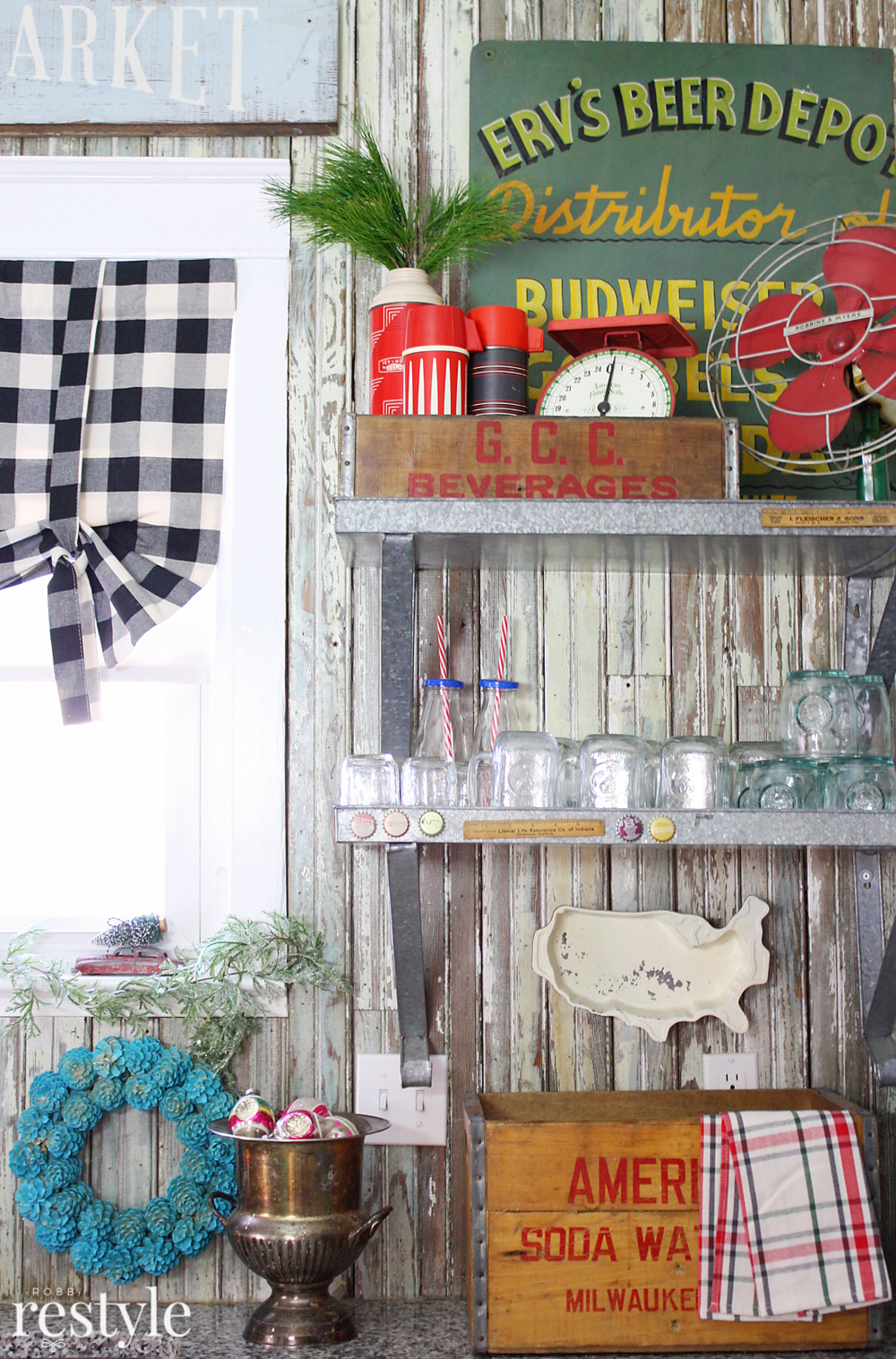 An old wood soda crate corrals more thermoses and painting the inside of open cabinets a contrasting blue really makes the vintage finds stand out.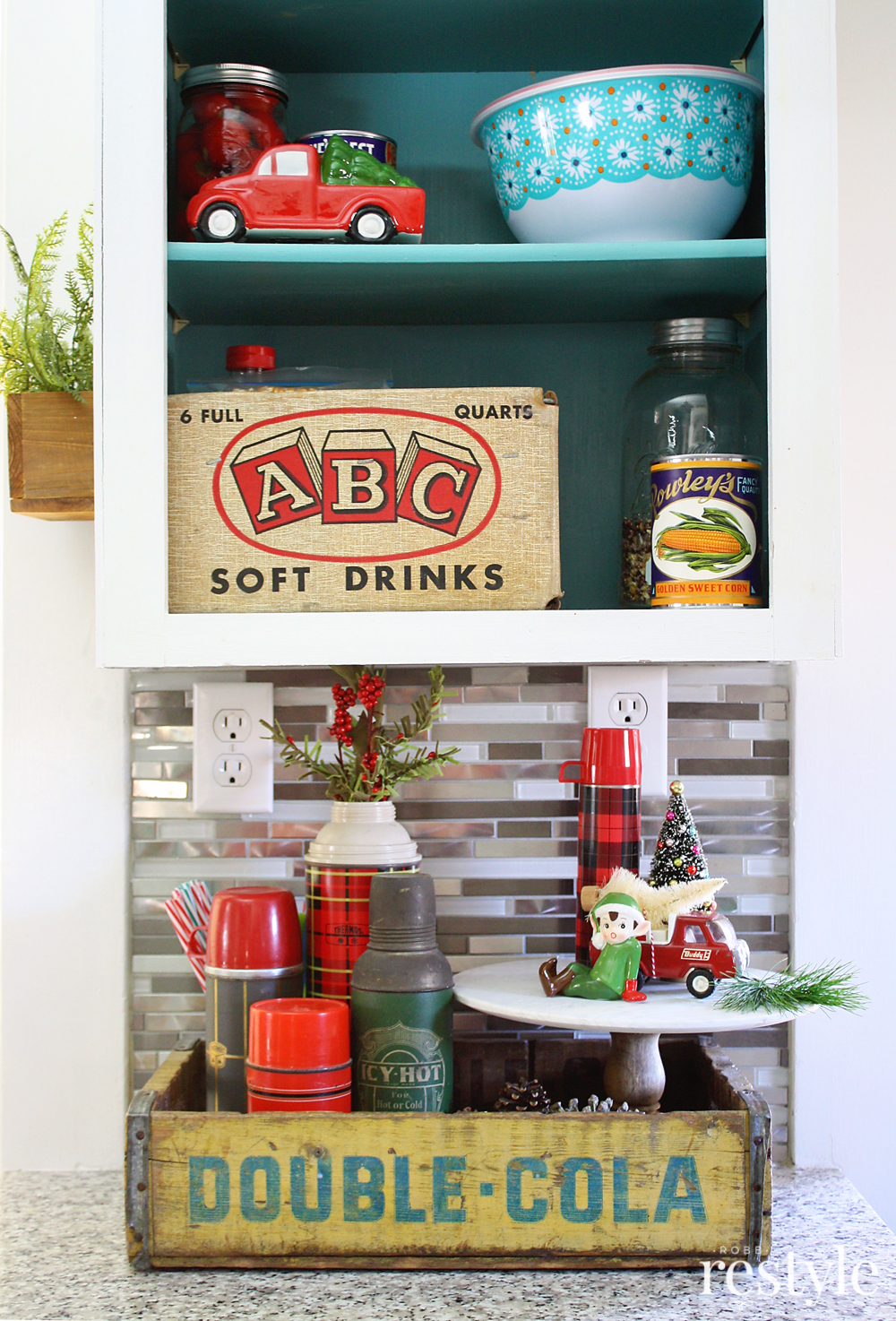 Notice the frame made out of old yardsticks framing a classic Christmas quote from It's a Wonderful Life.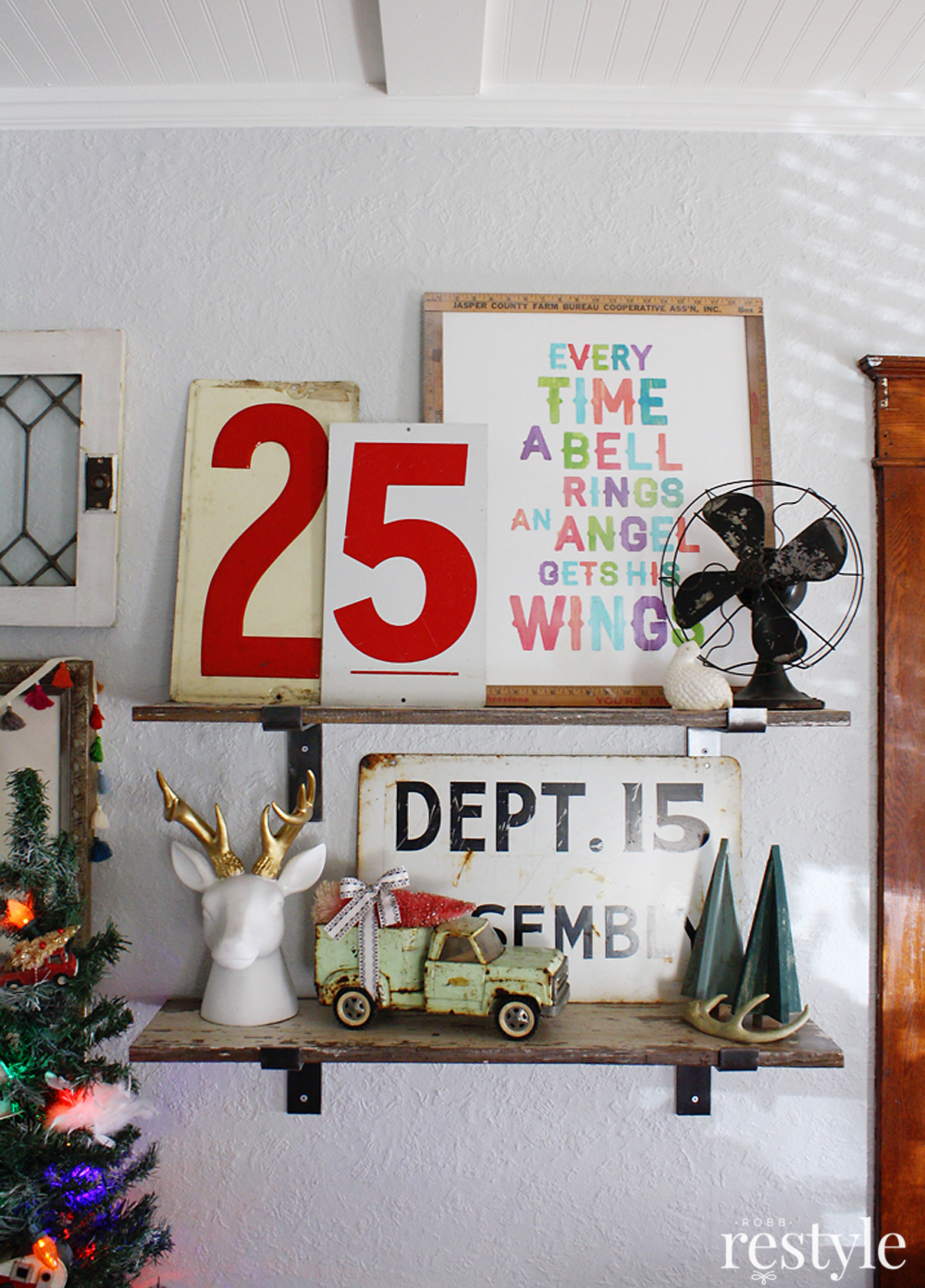 I love the colorful, retro bulbs and feather boas on this fun tree and handmade paper garland is a fun addition.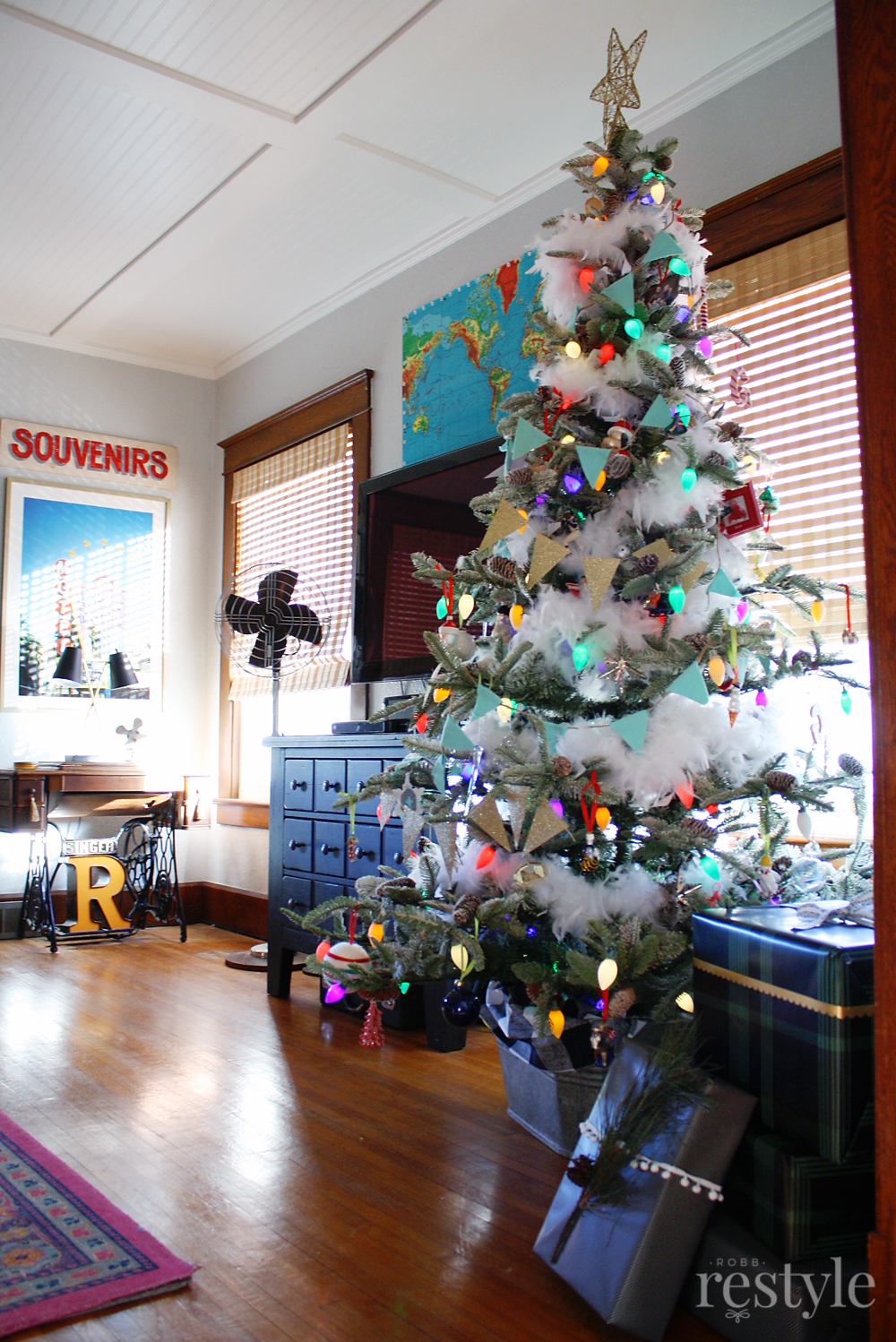 Vintage putz houses are cute decking this tiny tree tucked into an old soda cooler.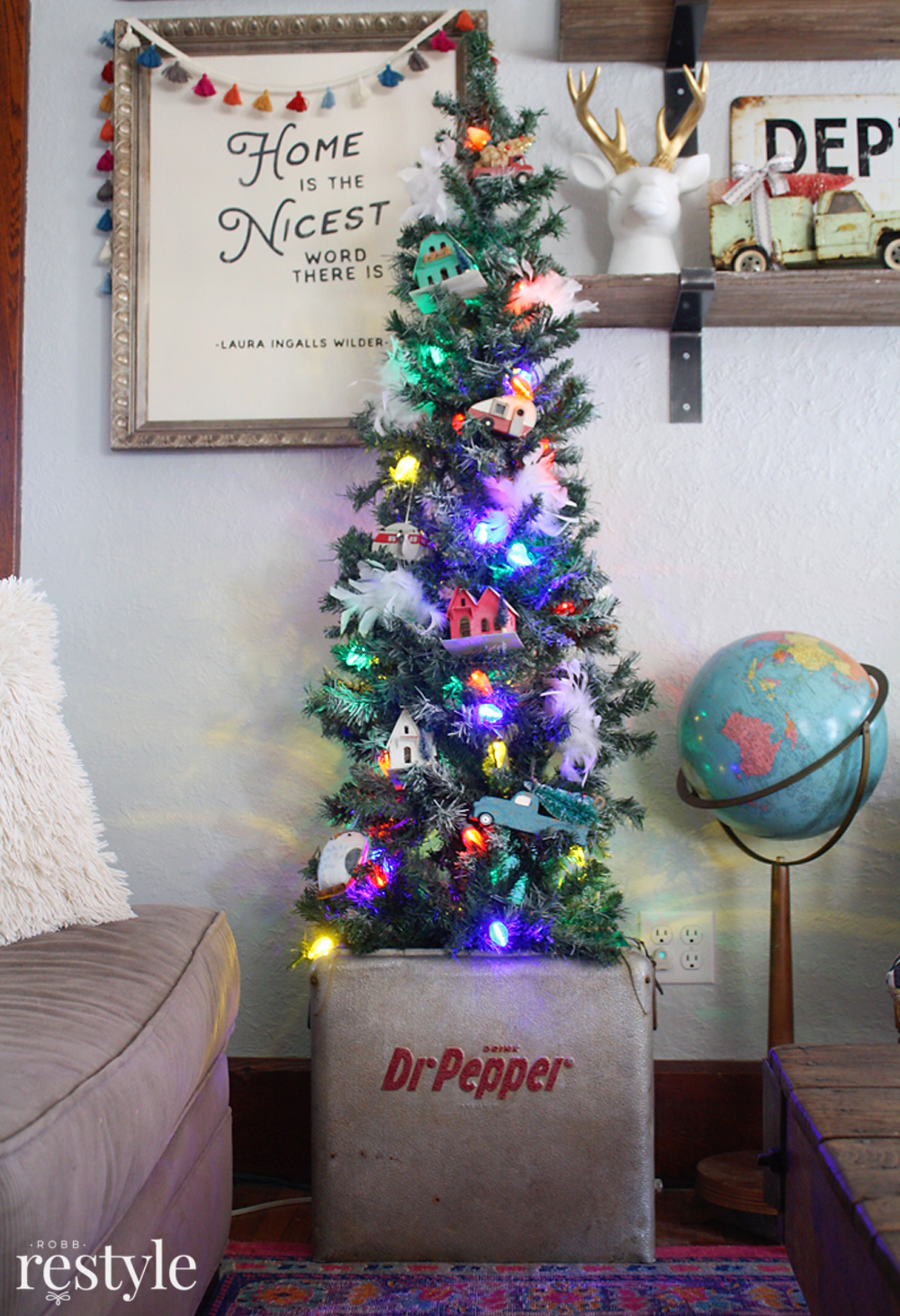 Hop on board Santa's sleigh because he's heading over to visit Robb Restyle for more vintage goodness and to put them on the nice list …