Eclectic Home Tour – Sharlene Kayne Designs
This 1927 home is eclectic, art filled, fun and vibrant!

Sharlene of Sharlene Kayne Designs is an artist who has put her unique touch on her 1927 Los Angeles Spanish Mediterranean style home.
Talk about a grand entrance!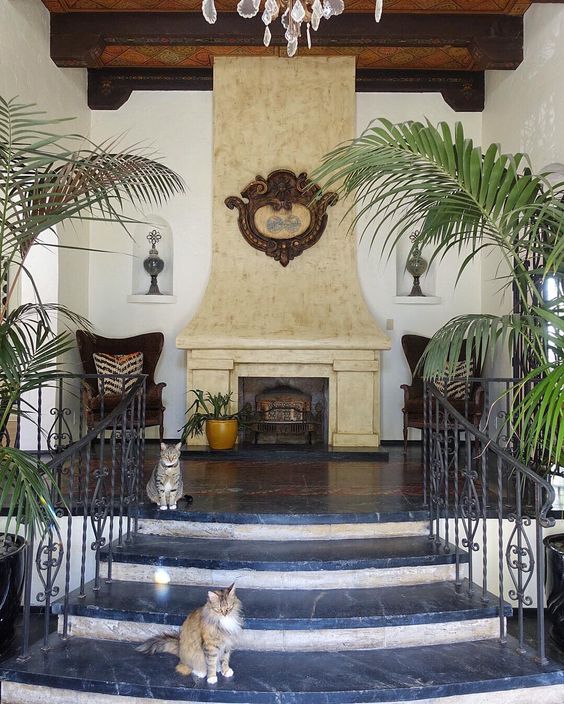 An old door gets a new coat of blue paint.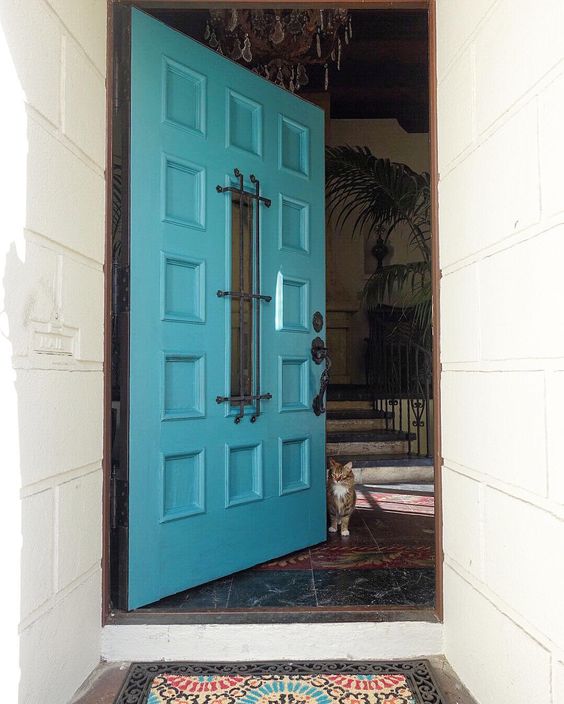 A collection of hand made crosses when you step through the door says this is no cookie cutter homel.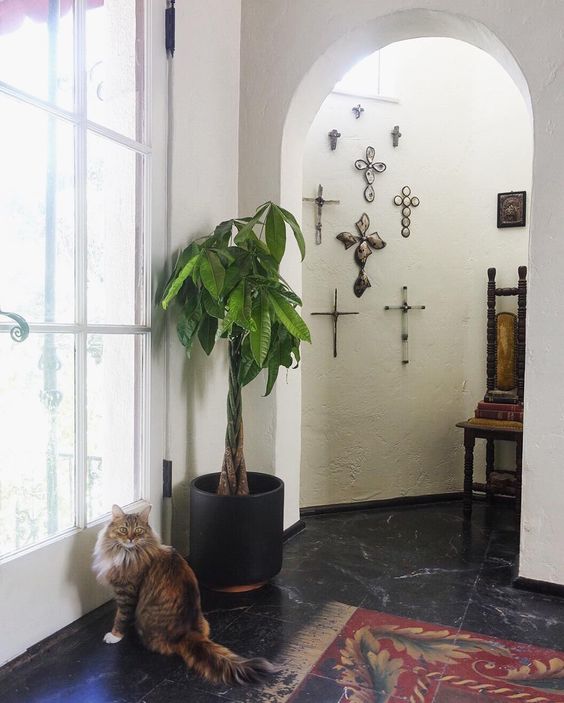 Old marries seamlessly with new.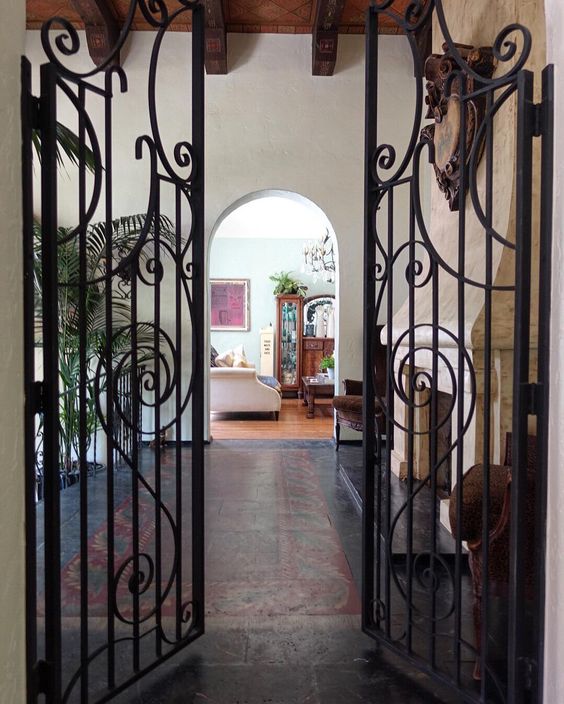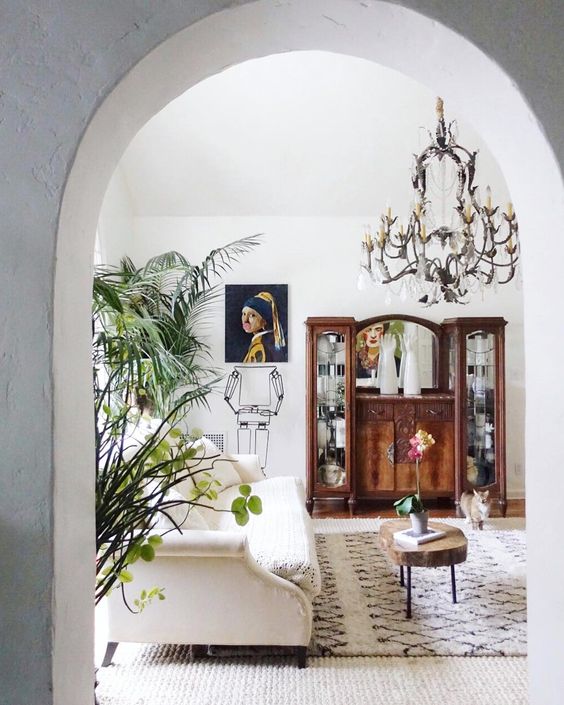 How fun is this $20 flea market iron sculpture! I love how Sharlene gave it her own unique head.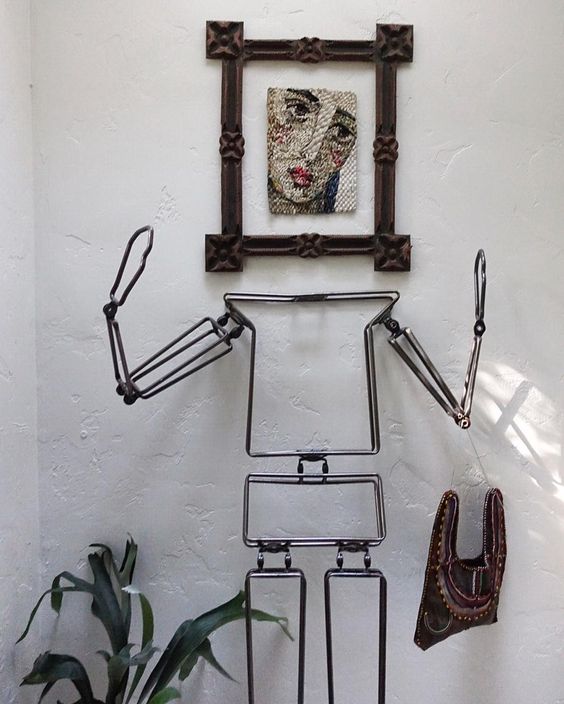 Arched doorways and plaster walls add old world character.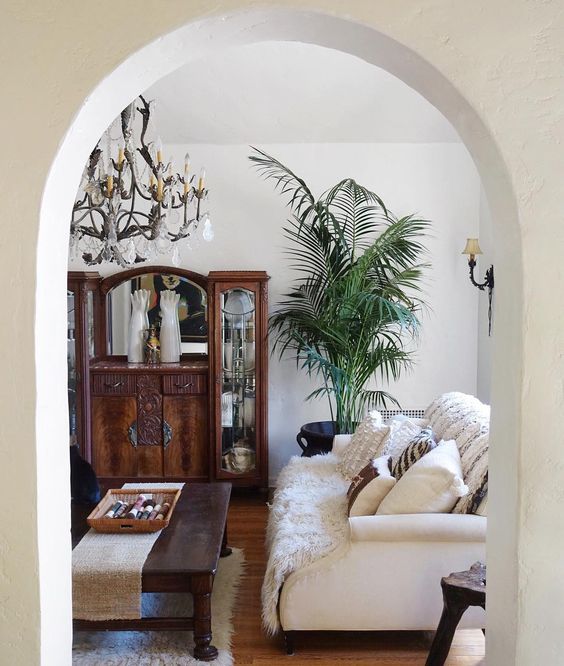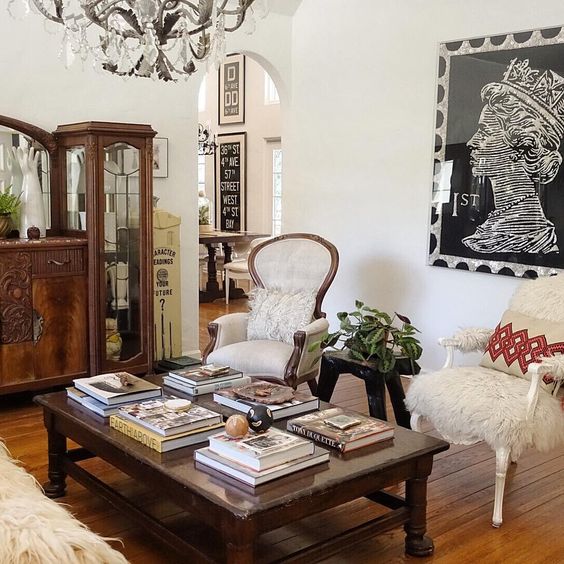 A Moroccan wedding blanket adds boho flair to the sofa.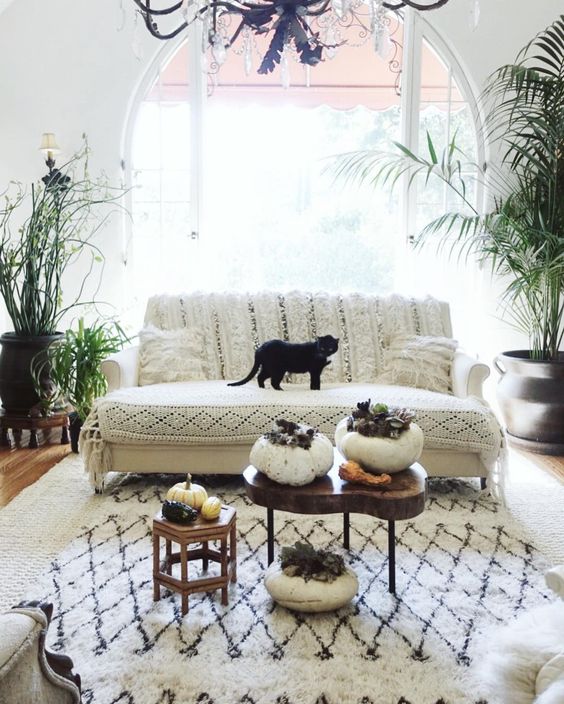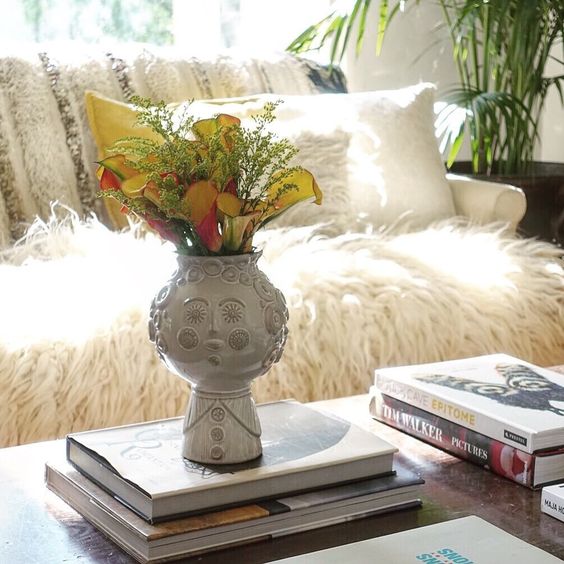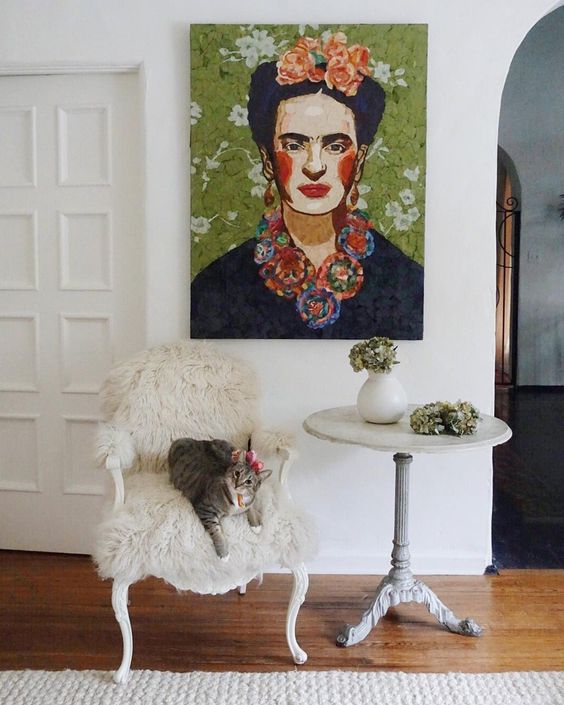 Sharlene creates torn paper art, like this Frida Kahlo portrait, using a variety of papers from all over the world.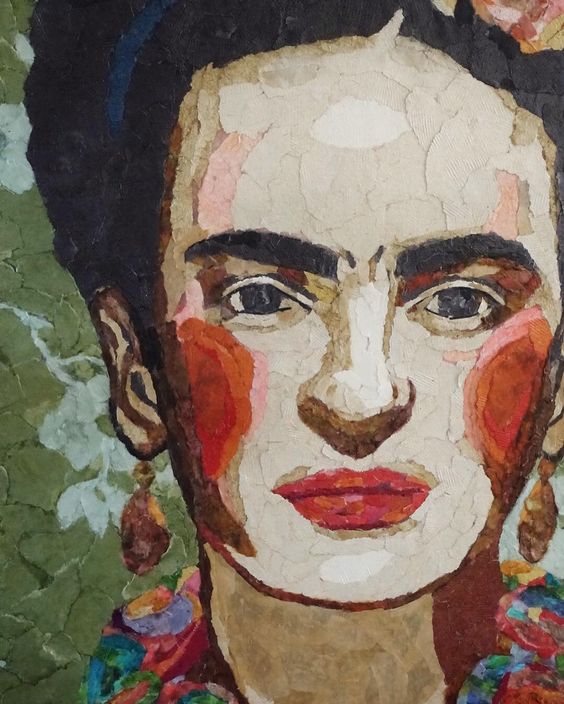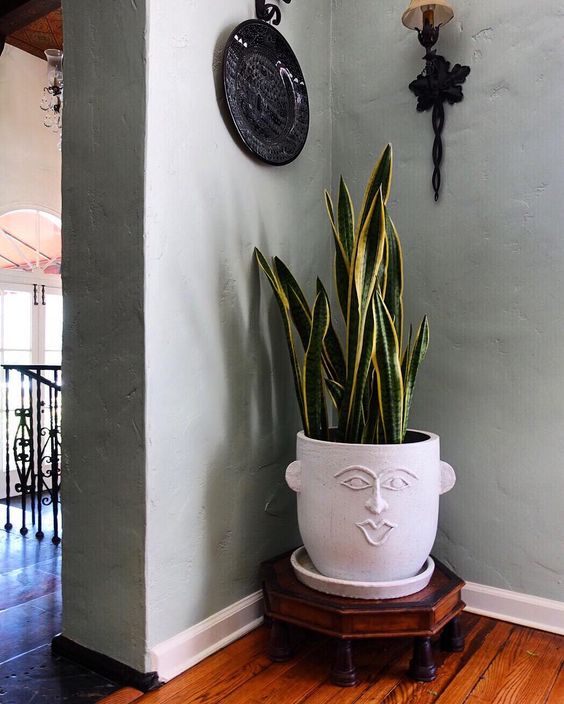 Mid century chairs get a coat of white lacquer and mix well with a dark wood table, iron chandelier and New York subway signs.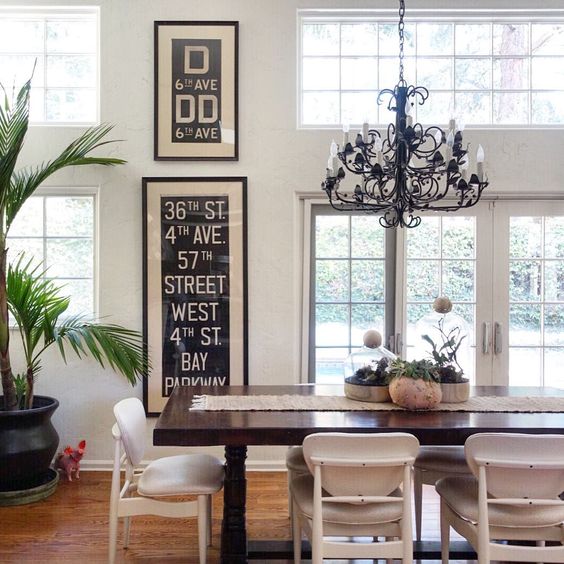 Great idea – cut a space behind a mirror for a medicine cabinet.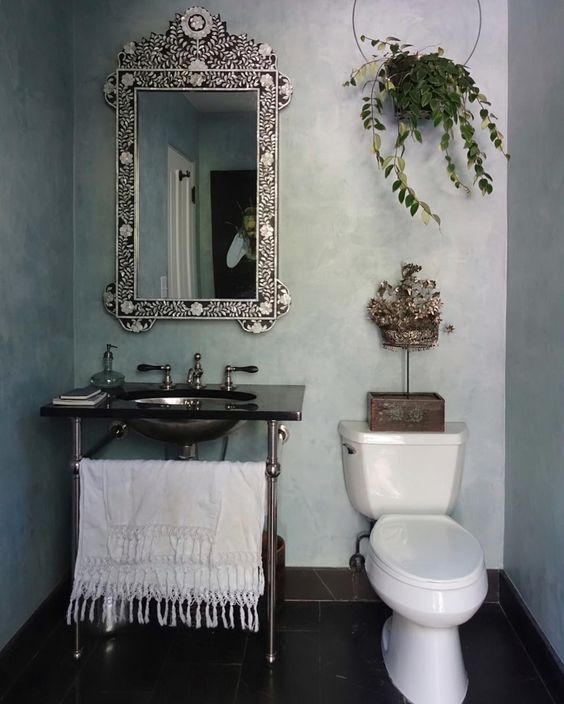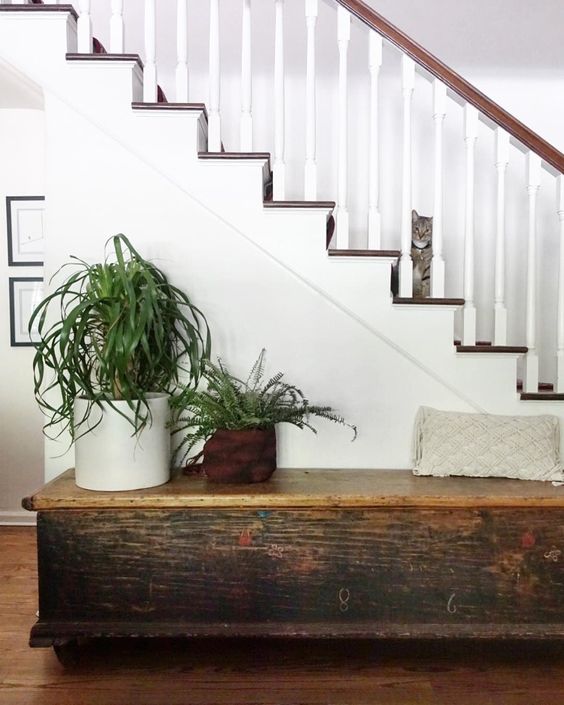 Sharlene's menagerie are all rescue animals who are now living large.
A barrel vaulted ceiling leads to the master bedroom.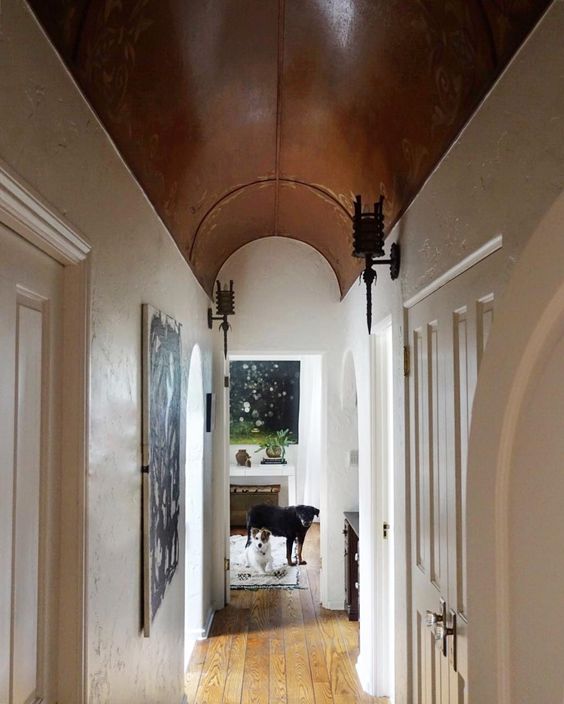 Who needs window treatments when you can hang lots of plants.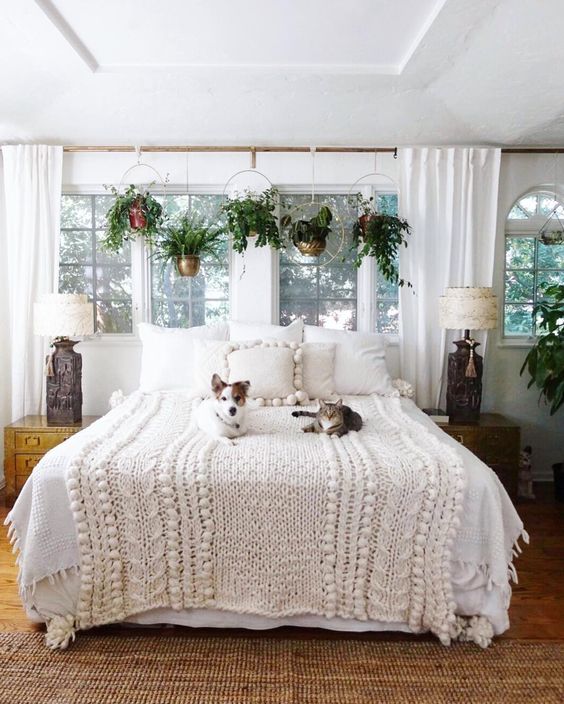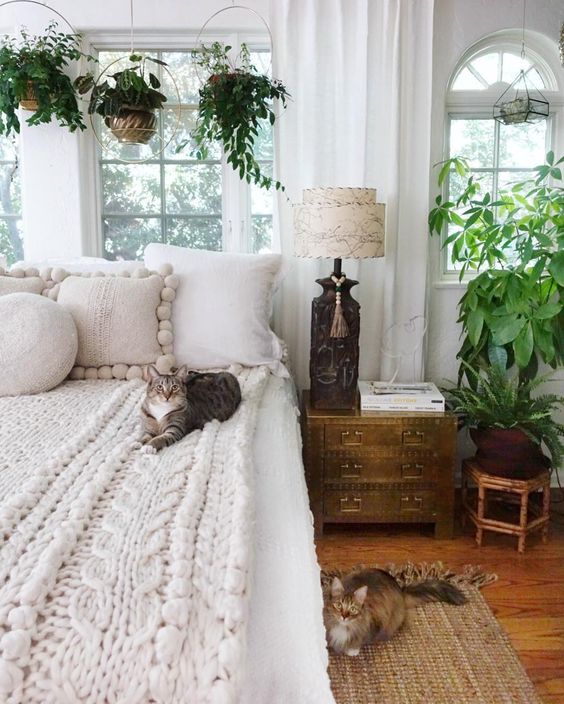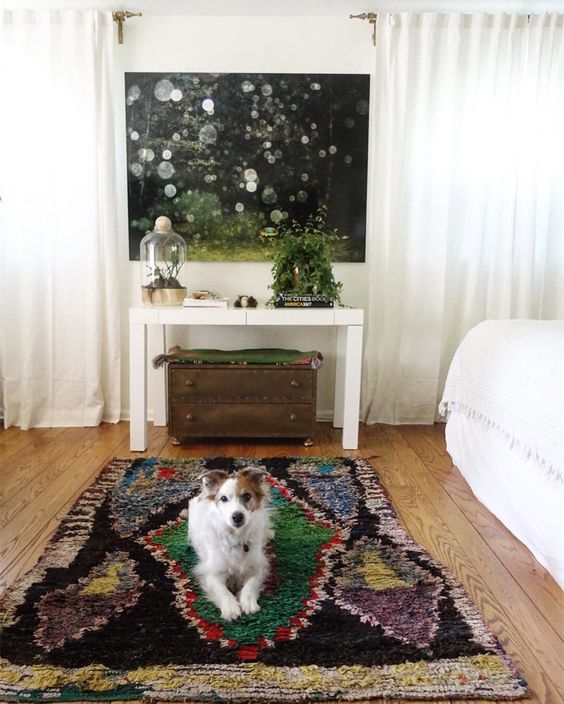 Love the large scale plexiglass art with addresses of her former homes.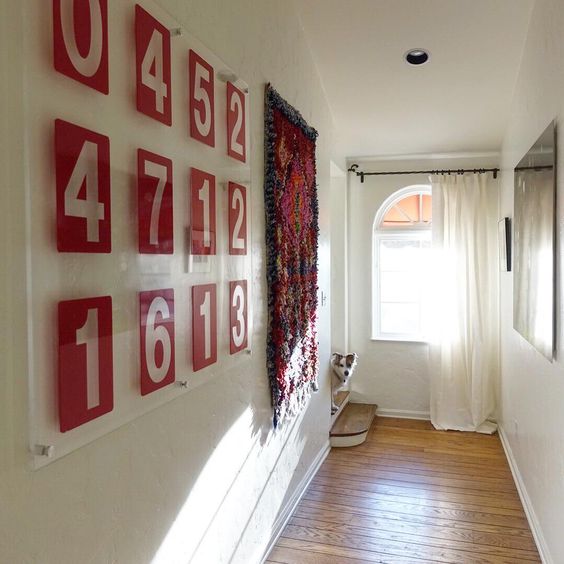 Vintage rugs and Kantha quilts are a quick and easy way to switch out the look of any space.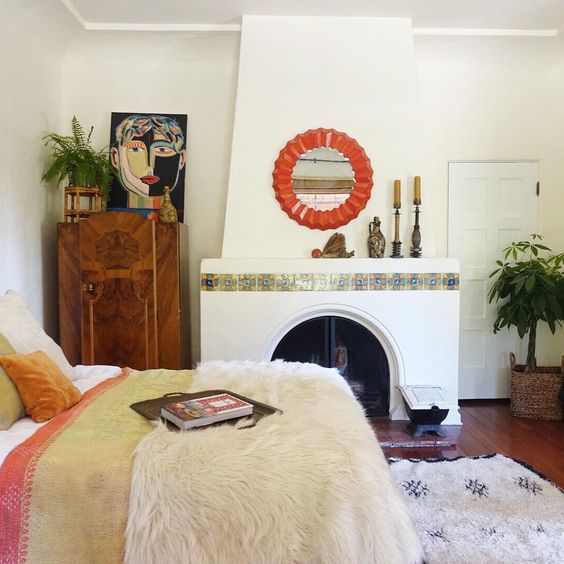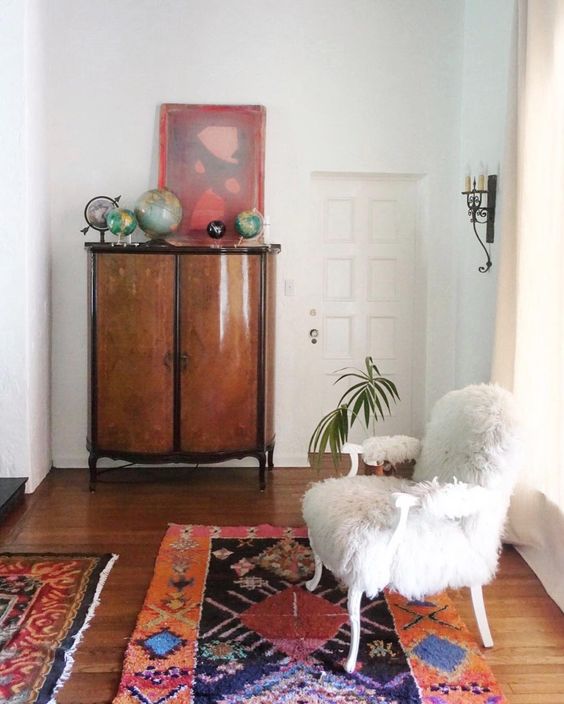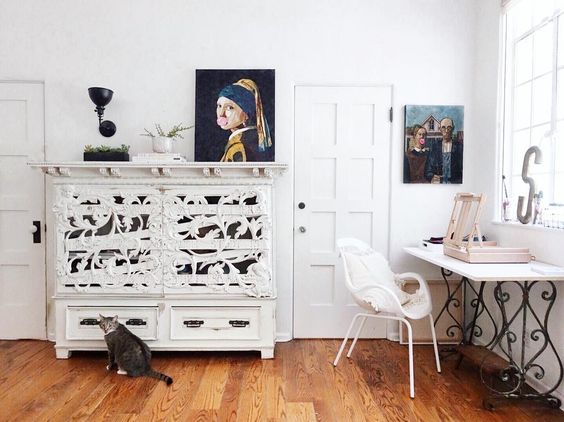 Look closely at the carved cabinet to find the Ecclesiastes 12:13 quote.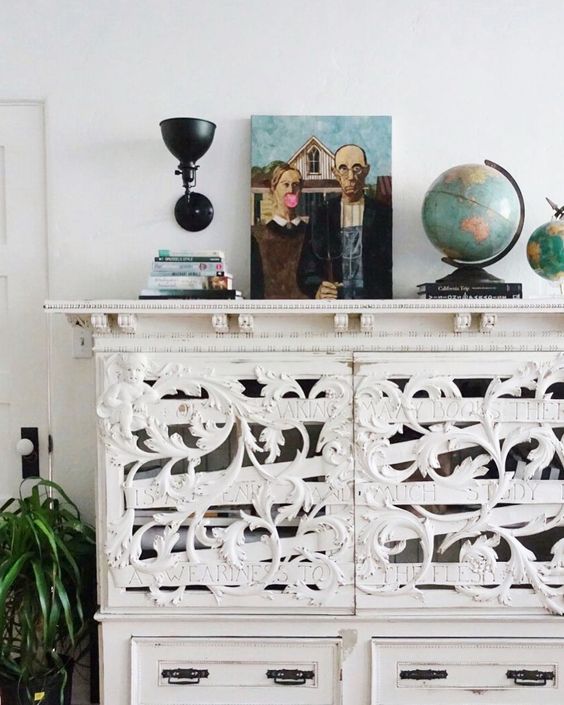 Sharlene's daughters room is the cat's meow.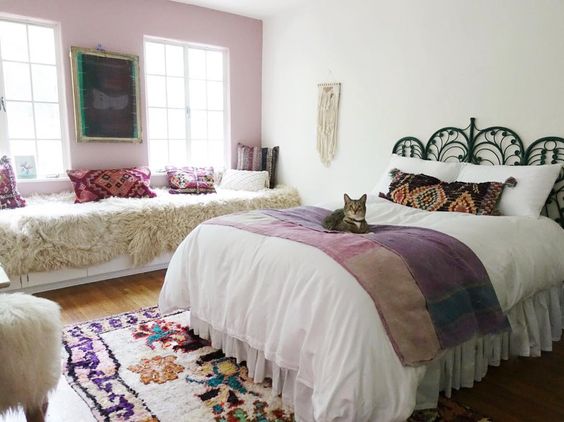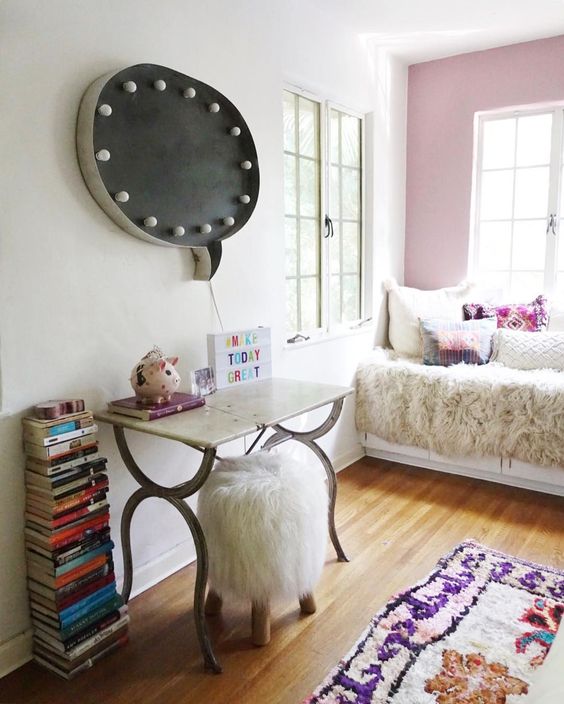 Spanish clay tile creates a perfect backdrop for a cozy outdoor getaway.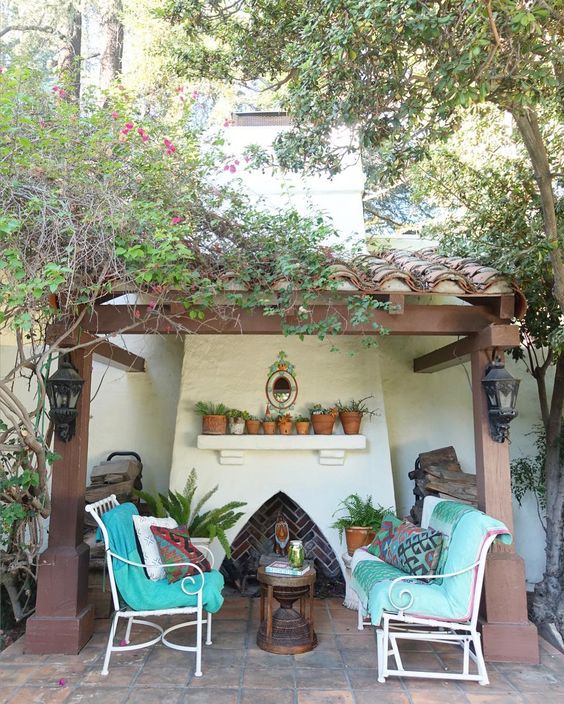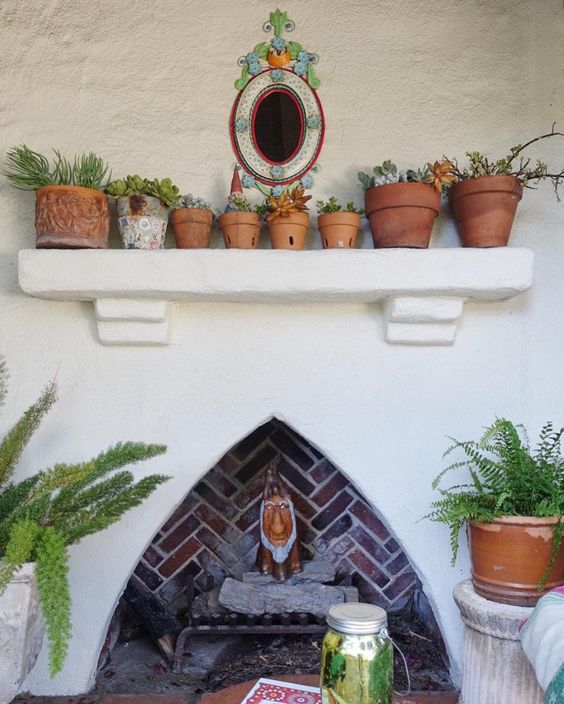 Visit Sharlene Kayne Designs on Instagram to see more of her stunning style and her torn paper art.