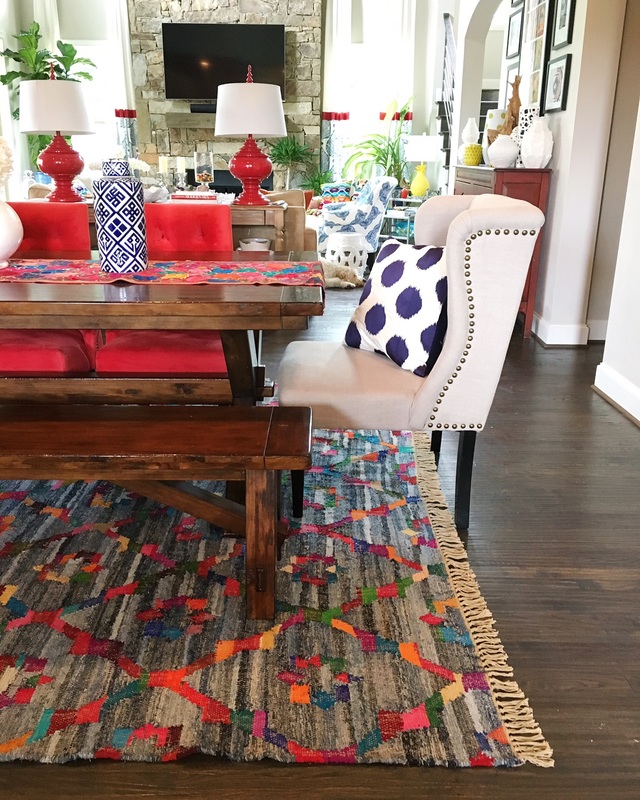 Shauna Glenn Design is the lady in red while everybody else is wearing tan!
She definitely doesn't shy away from color or pattern and her Texas home is bold and fun and one of a kind!
Says Shauna: "I don't know the rules of home design. I haven't downloaded any How-To books or read Interior Design For Dummies. I just play with color and pattern and different textures and see how it makes the space feel. That's it. That's my secret."
Part of my Eclectic Home Tour series – see them all!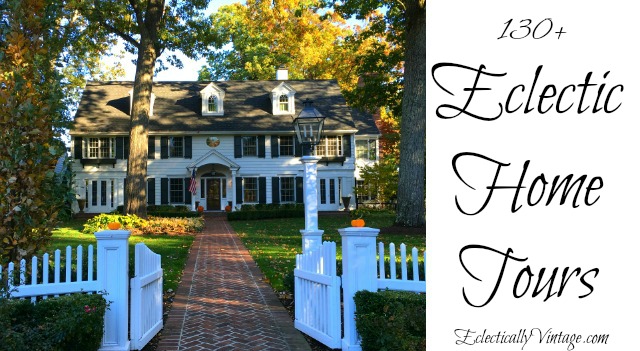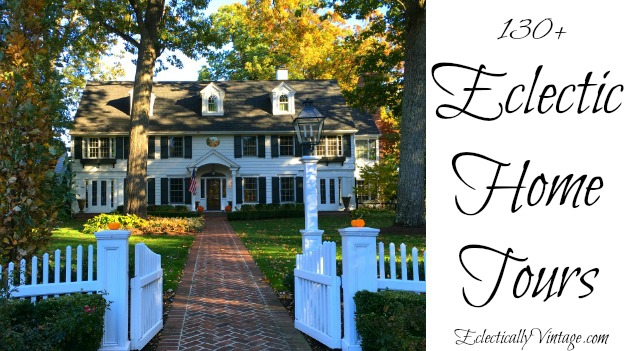 The foyer gives you an idea of what's in store in the rest of the house …
an eclectic mix of furniture, accessories and bold use of color and pattern.
Love the symmetry of two lamps and two wishbone chairs.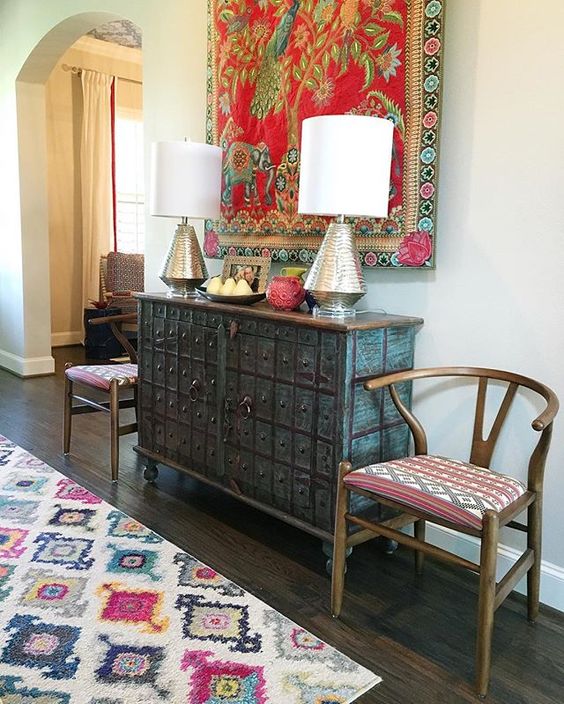 Even the ceiling gets in on the action.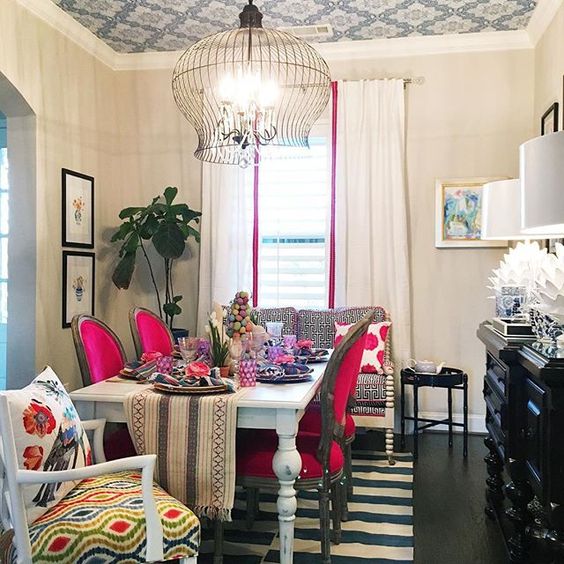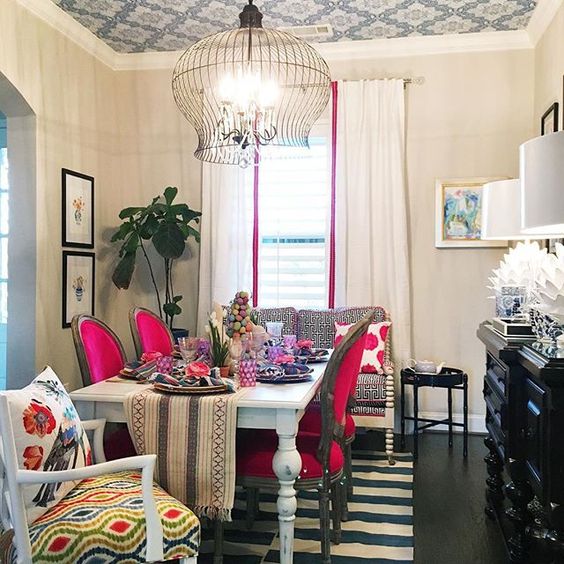 Love the mix of pink side chairs with white armchairs.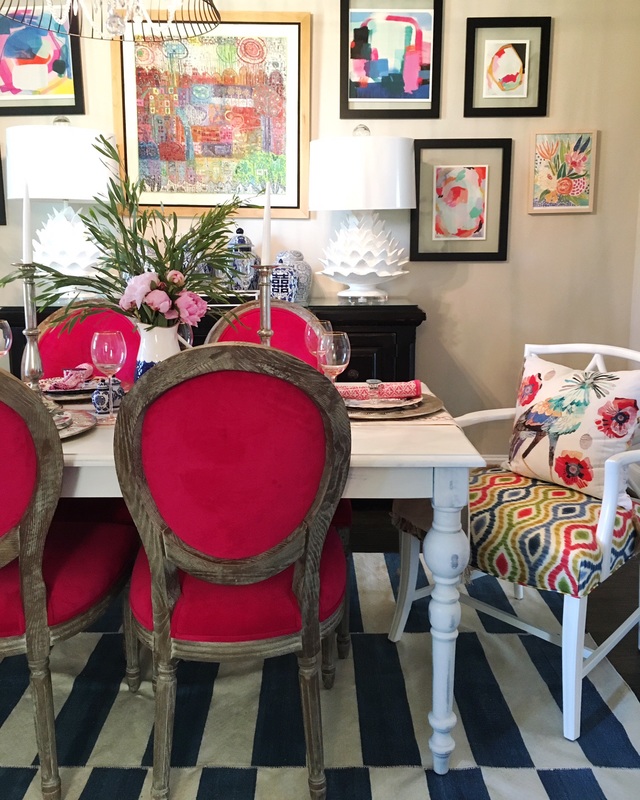 I love these oversized paper mache lamps.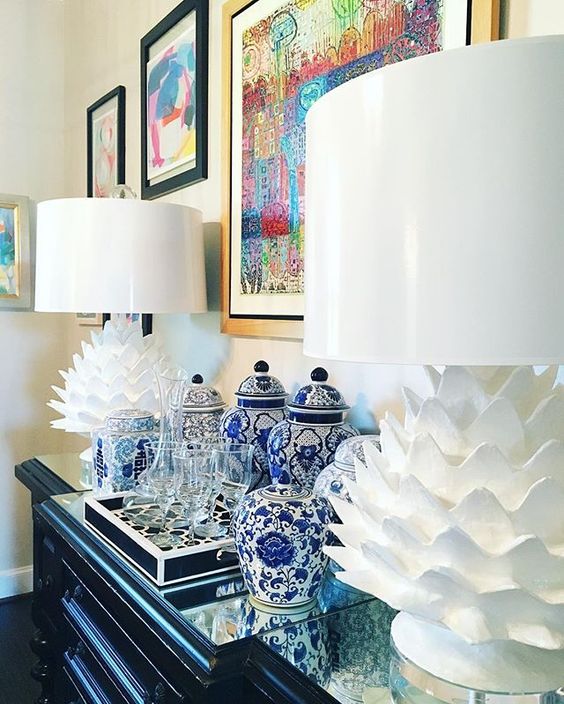 A coat of red paint jazzes up a tired old table – perfect for storing a record player (remember those)?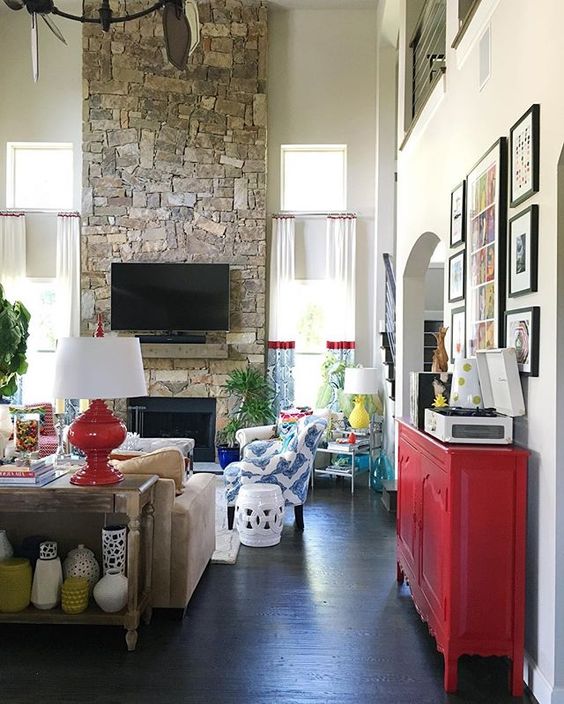 A farmhouse style console table is perfect for shining light behind a sofa.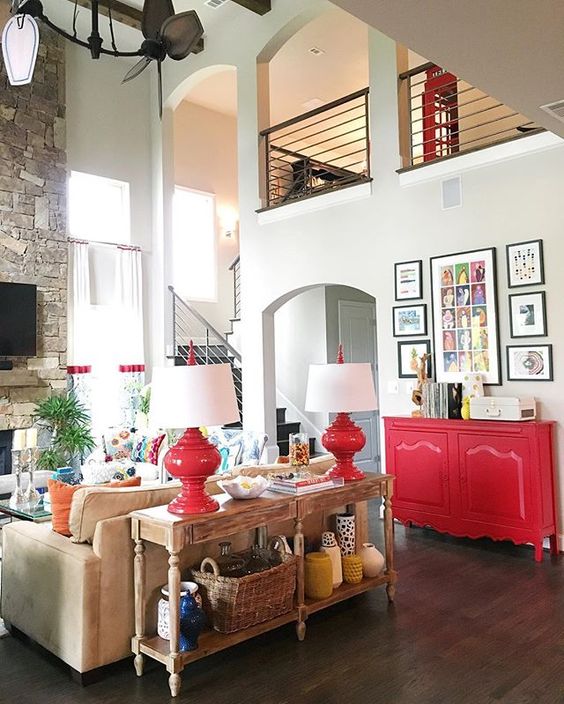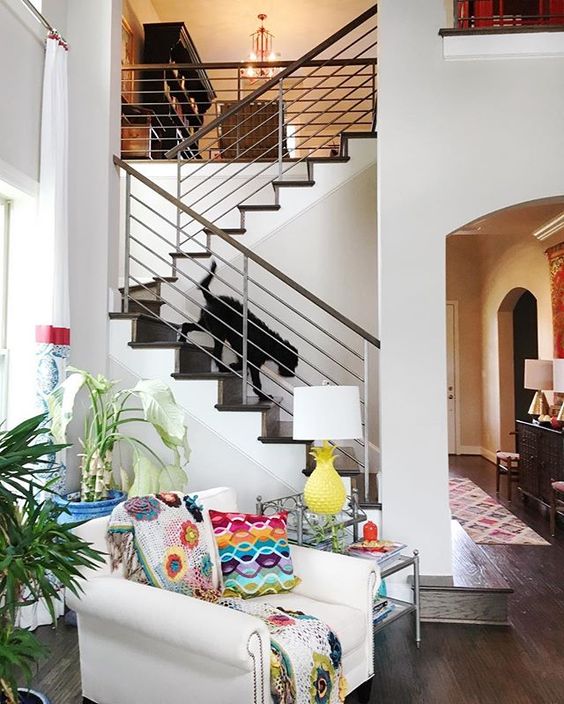 The kitchen takes a rest from color but it's every bit as interesting with black herringbone tile, marble backsplash and statement lighting.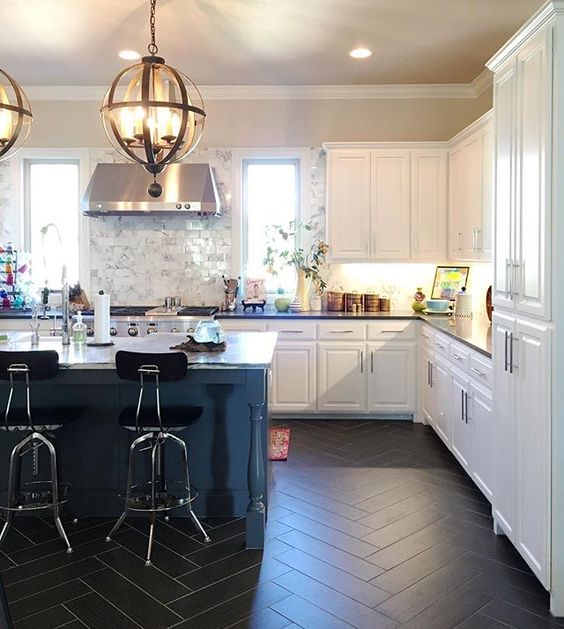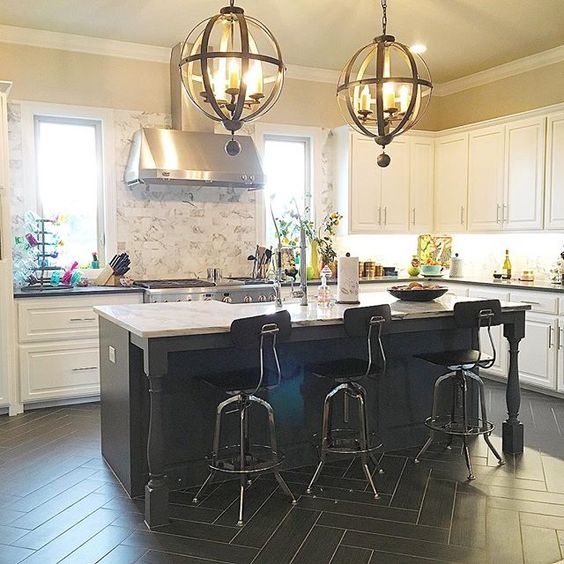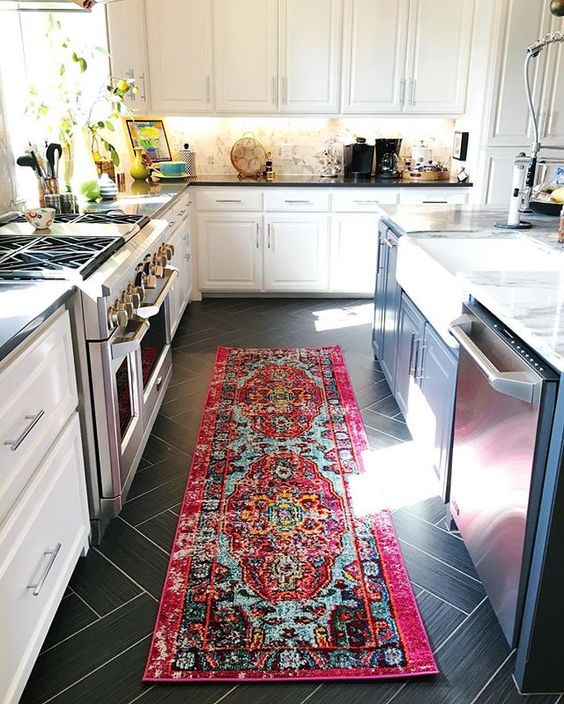 How amazing is this colorful rug!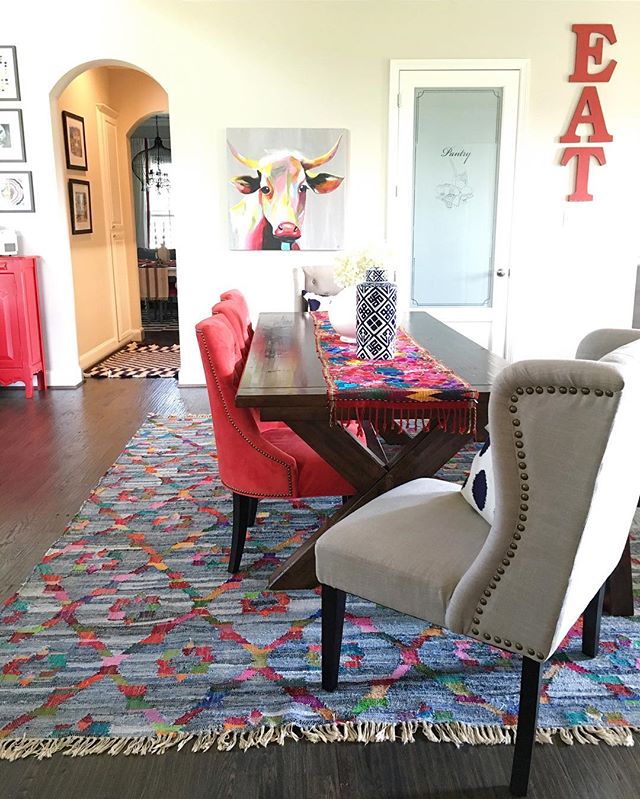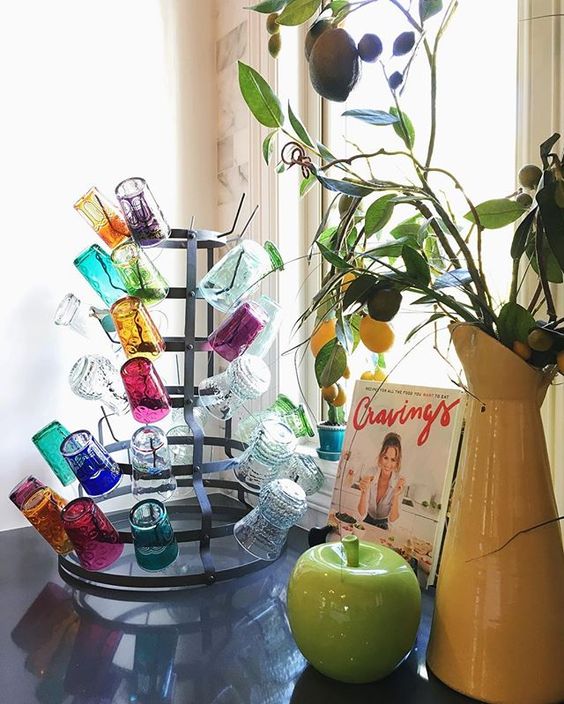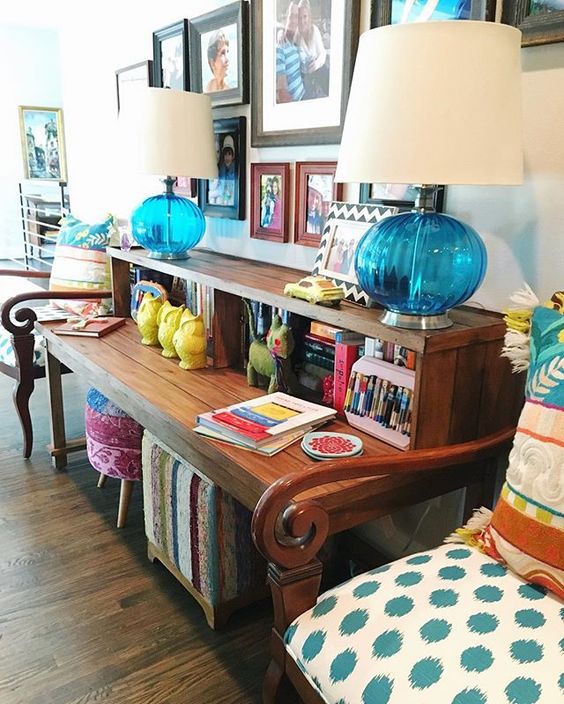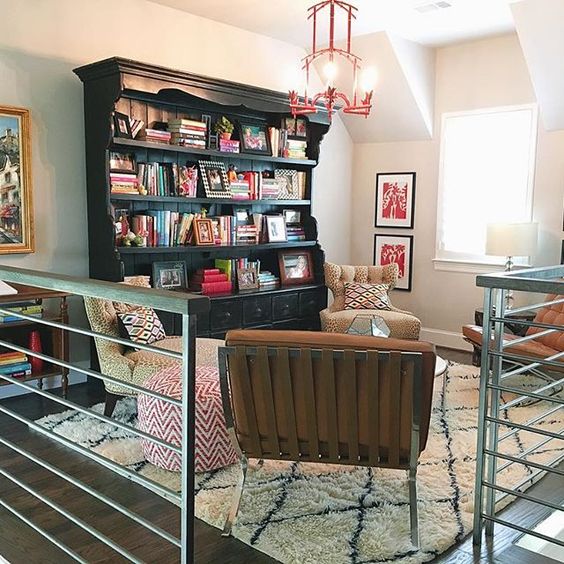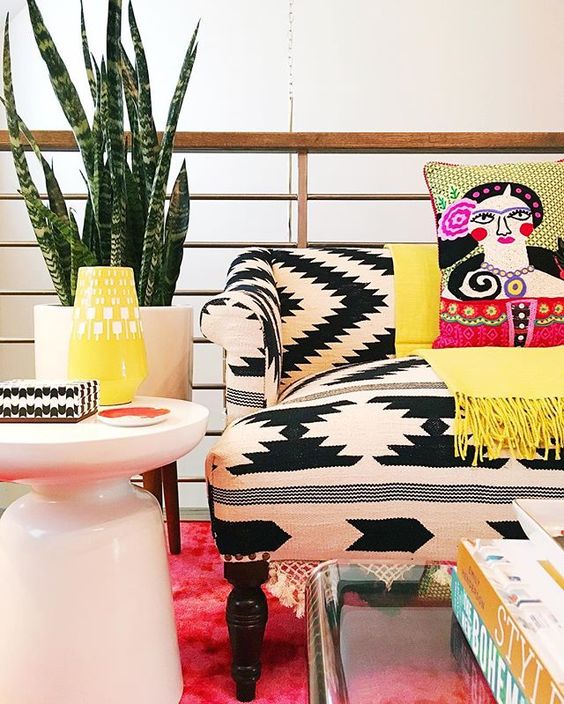 I have been coveting this graphic bridal rug settee for awhile now and seeing it with that amazing Frieda Kahlo pillow and simple acrylic coffee table makes me want it even more!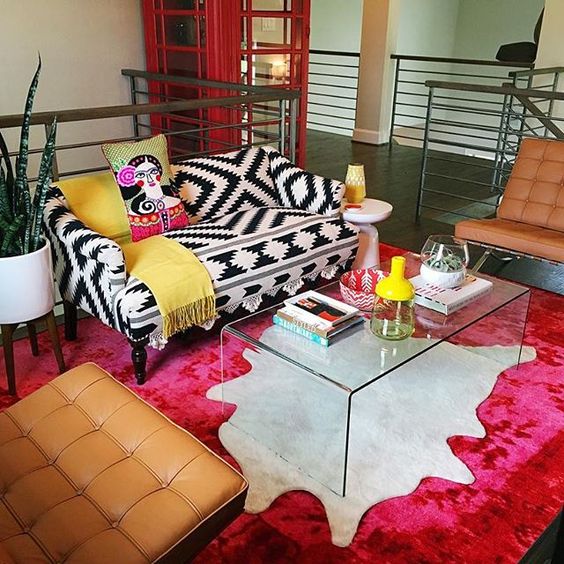 A peaceful master bedroom doesn't miss the opportunity to add a few fun pops of color.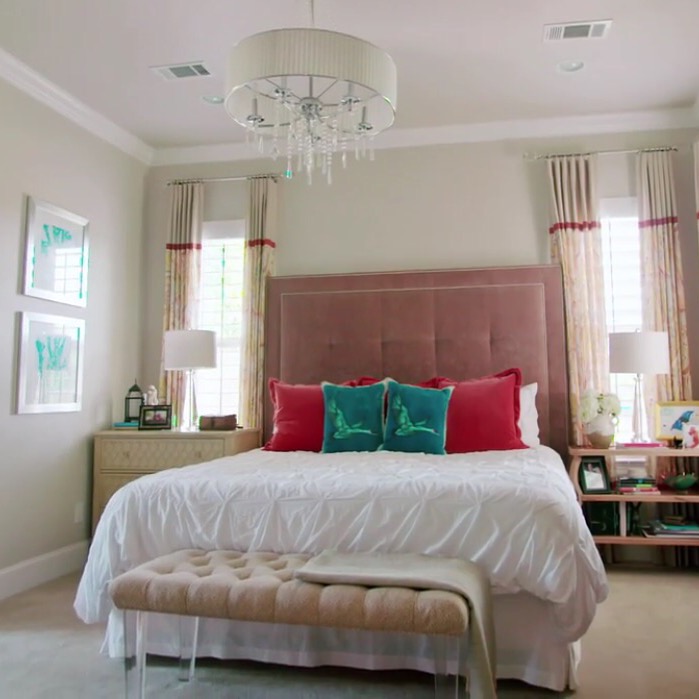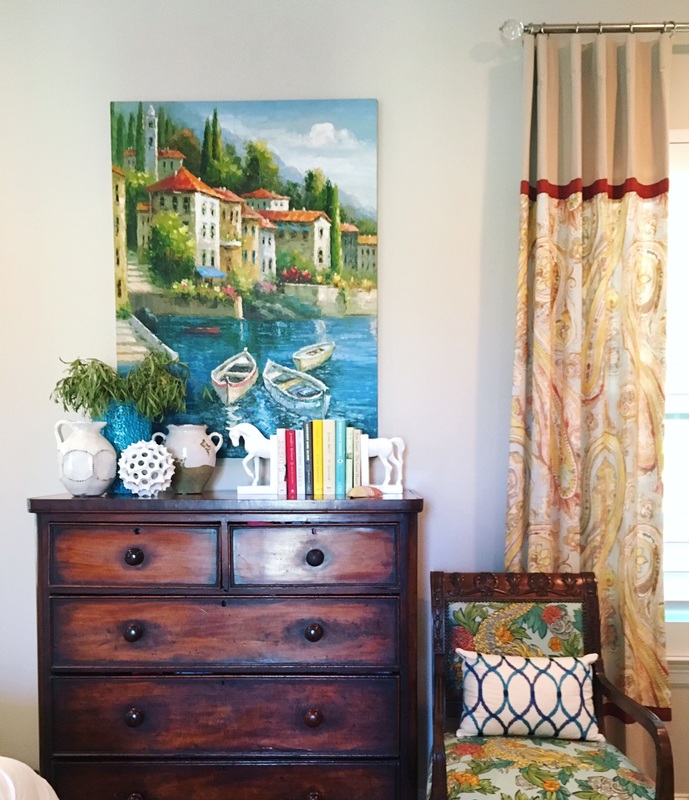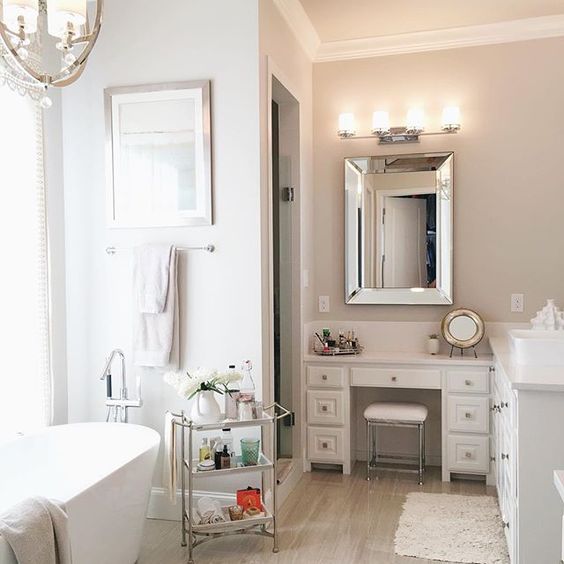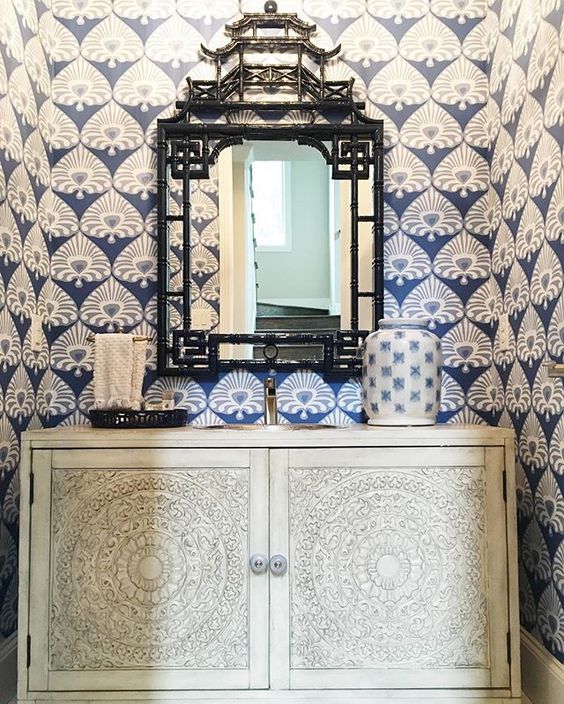 Bold choices don't stop at the back door.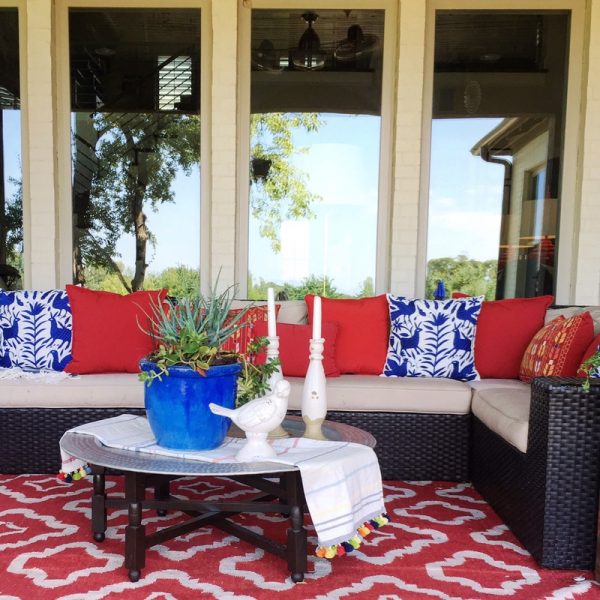 Every pool needs a pink flamingo float.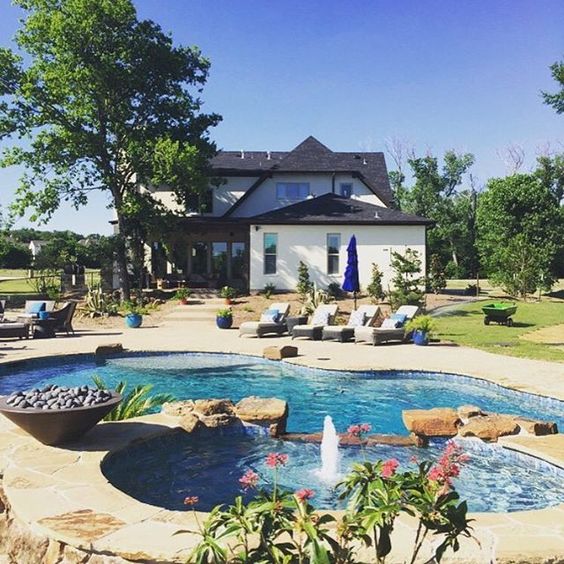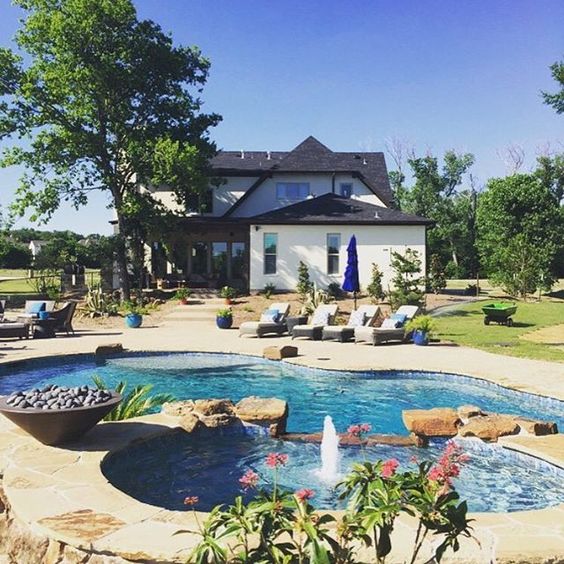 I'm definitely ready to add some more color into my home!
Visit Shauna Glenn Design to see more of her colorful design.
See more of my Eclectic Home Tours …