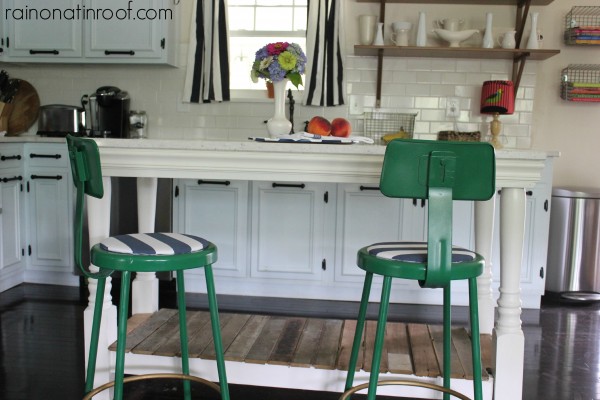 I'm singing the decorating praises of Jenna of Rain on a Tin Roof.
A color loving gal obviously lives here – as can be seen when you walk up to the front door.
Check out these house decorating ideas and be amazed.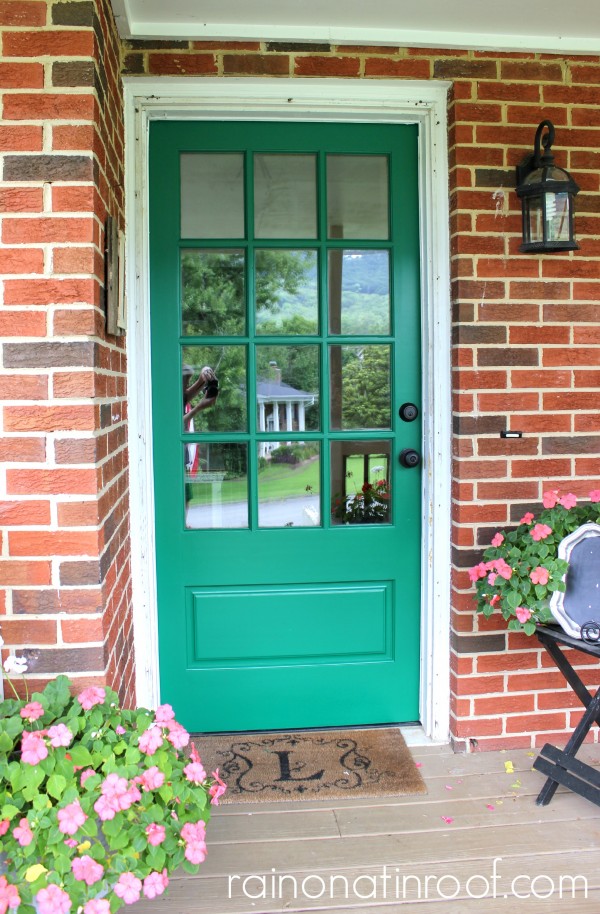 The gorgeous white kitchen with the coolest green barstools – the perfect place to have a glass of wine
(but then again, I think anyplace is perfect for wine).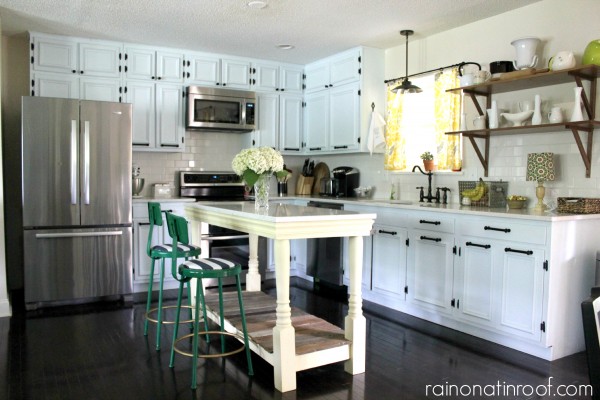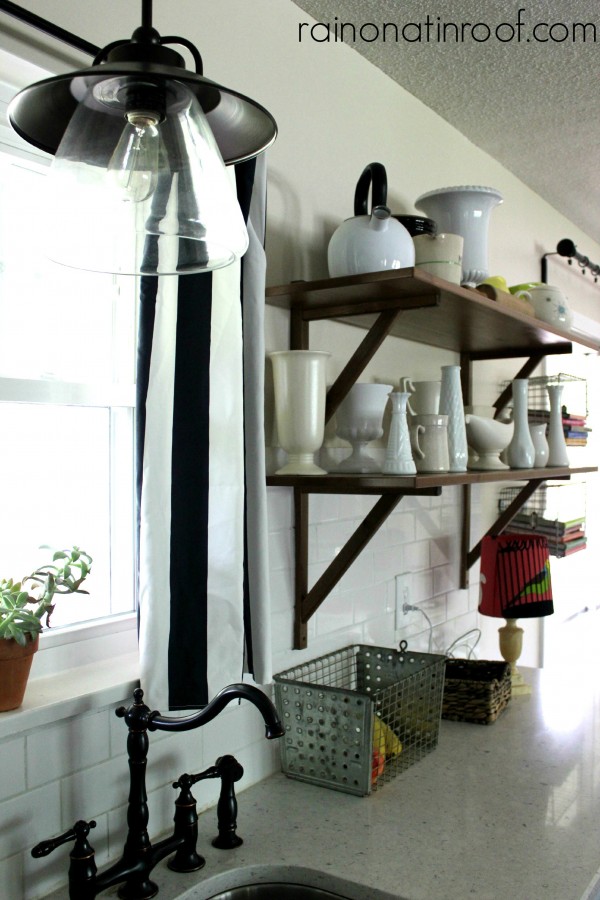 Reclaimed barn wood from Jenna's great grandfather's barn and a few old columns equals the most amazing island.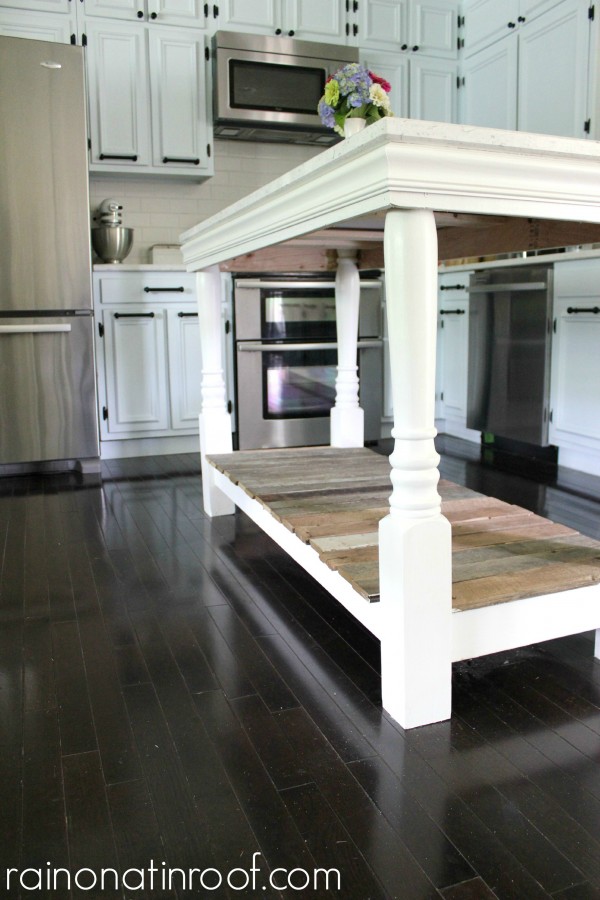 What are you looking at?  Buck is judging all who enter (guess I'll skip that third glass of wine).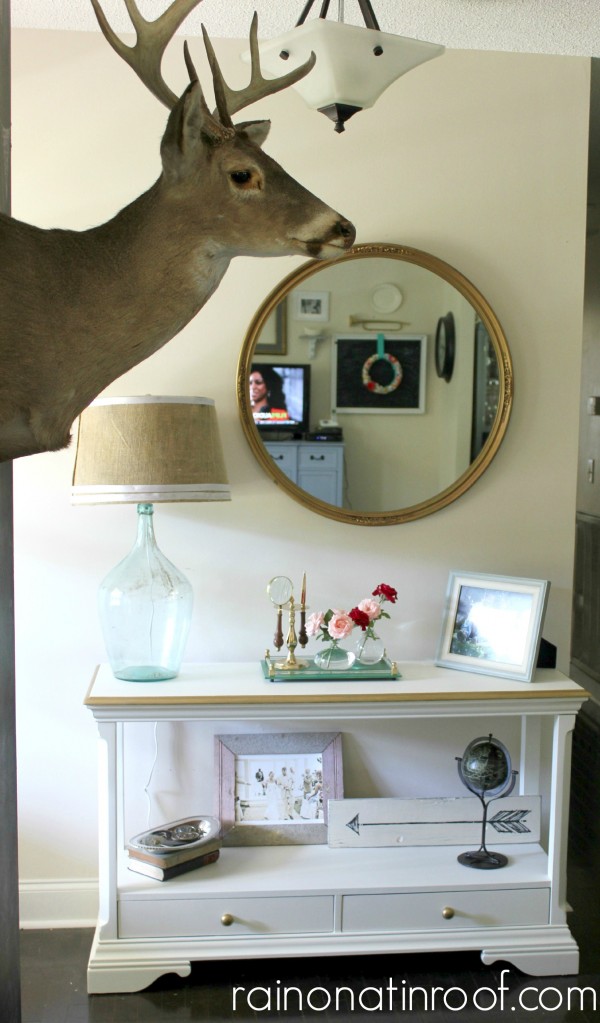 I love the shape of these Ikea chairs.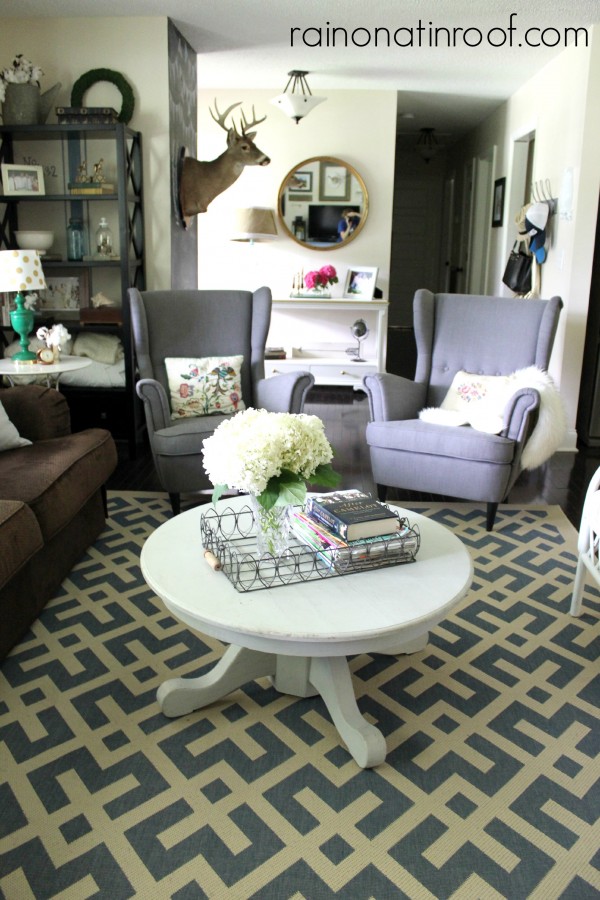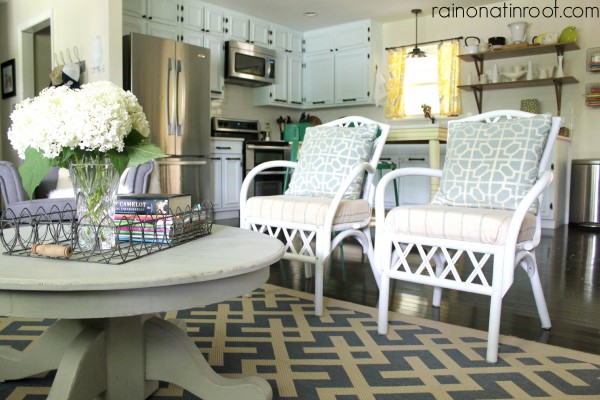 And I never met a gallery wall I didn't like – especially when it has unexpected things like a trumpet.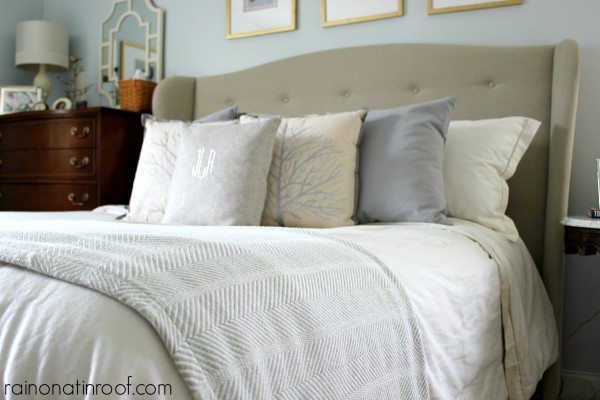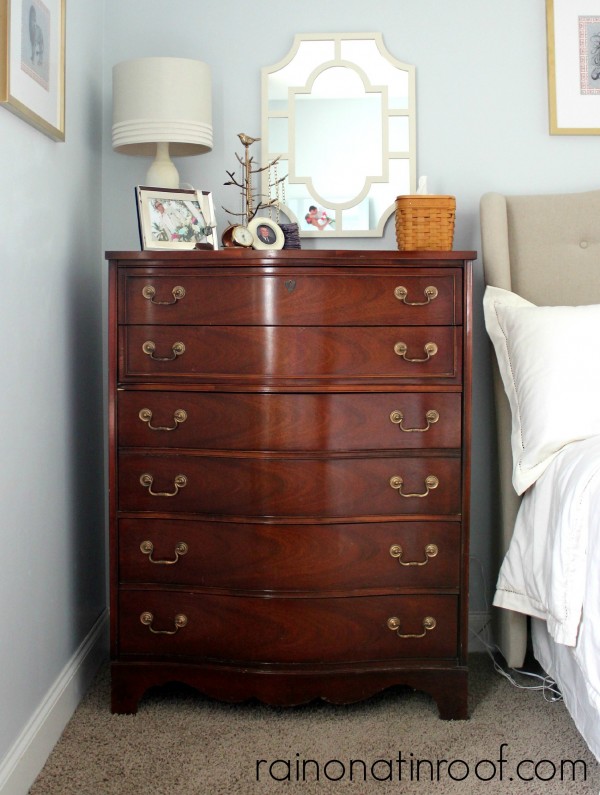 Every house needs a cozy reading nook.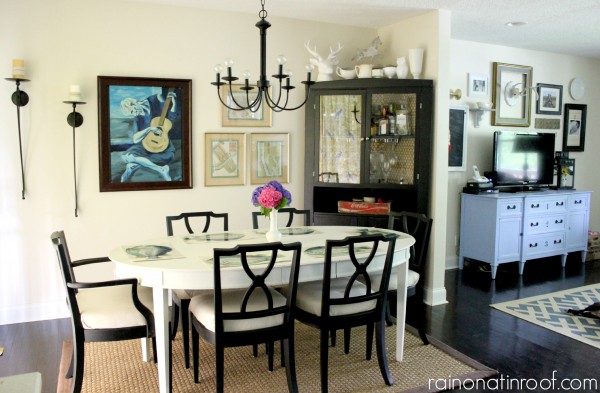 Hot pink for a lucky little girl.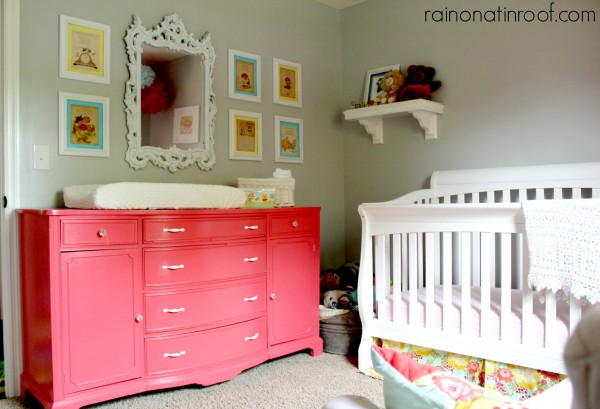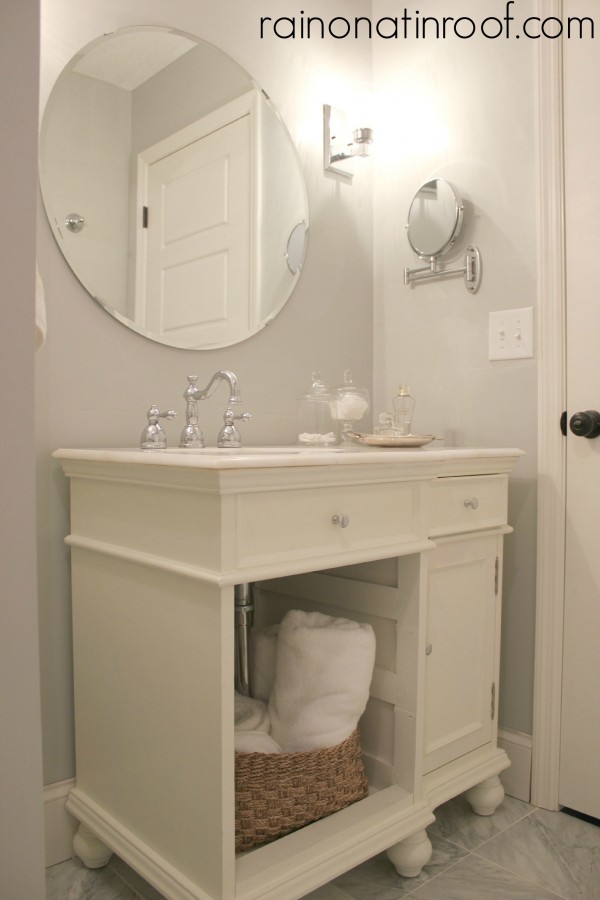 See how to make built in shelves – it's definitely something on my wish list.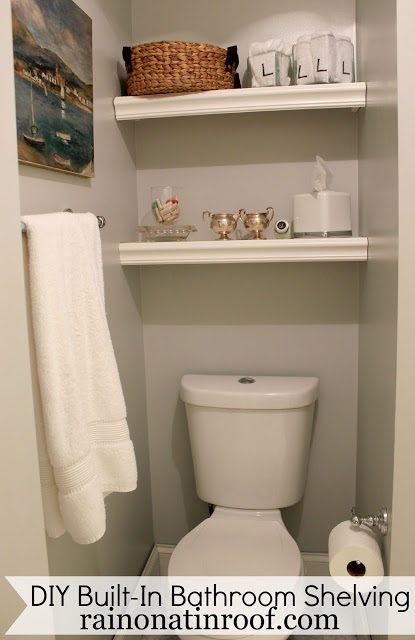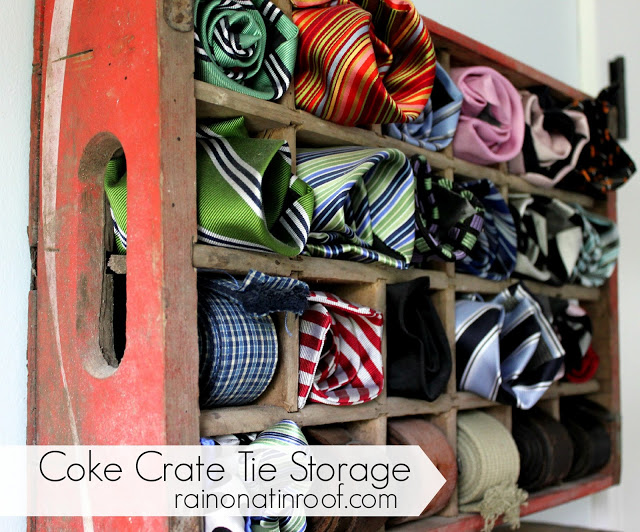 Where will the decorating madness end?