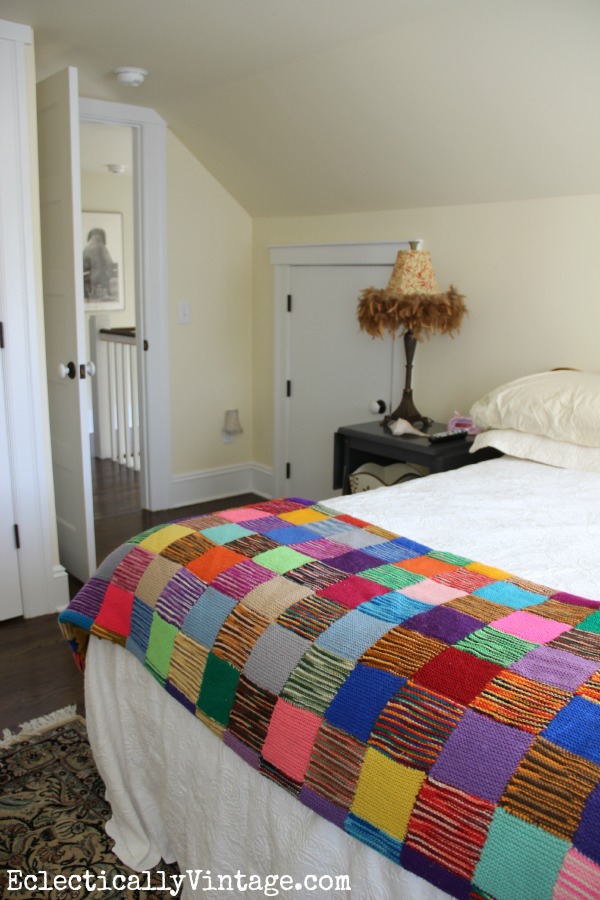 You've seen tons of rooms in my house tour but you've never been up to my third floor.
This long forgotten guest room is a mish mash of stuff.
It's also where guests sleep when they visit.
But not anymore!   I'm taking back this space and turning it into my office/craft room!
Sorry guests but there's a sofa with your name on it – cause mama needs her space.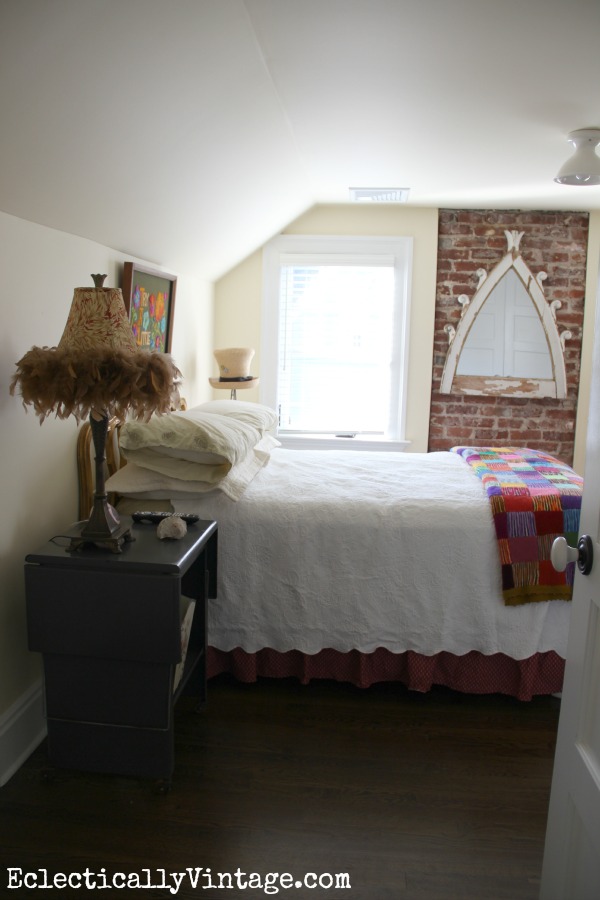 The exposed brick is staying – I made sure we didn't cover that up when we renovated.
Makes me feel very cool girl living in a Soho loft.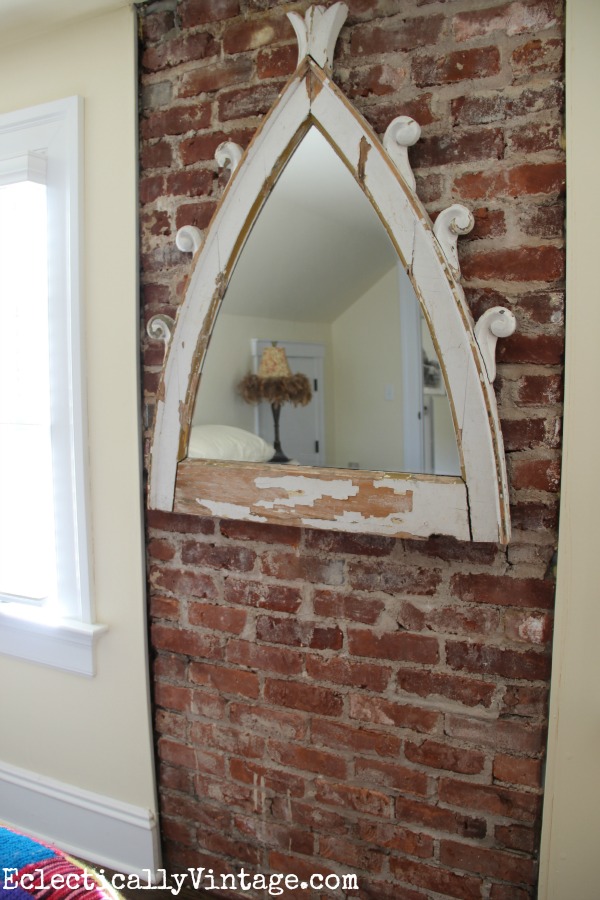 My daughter is thrilled because she got the big bed (no more twin for her).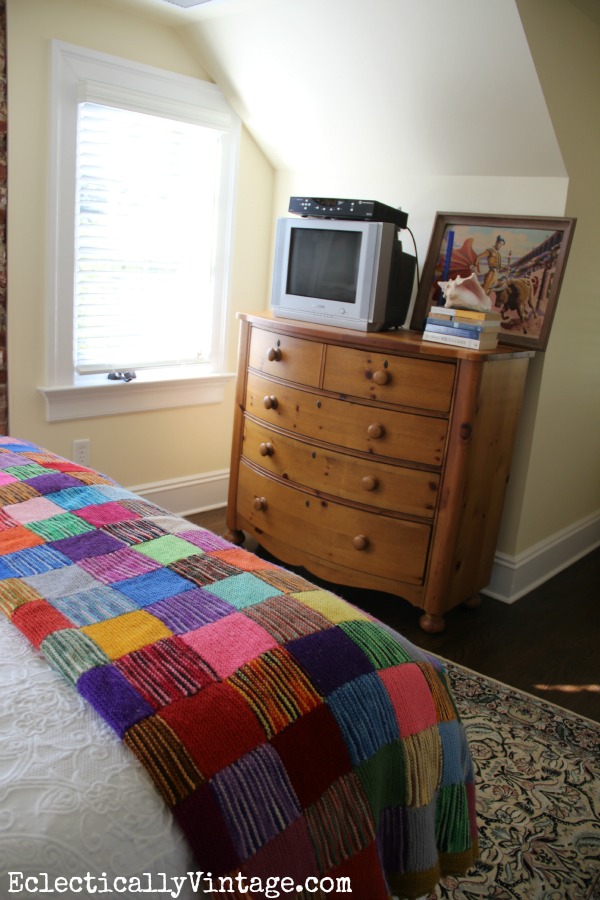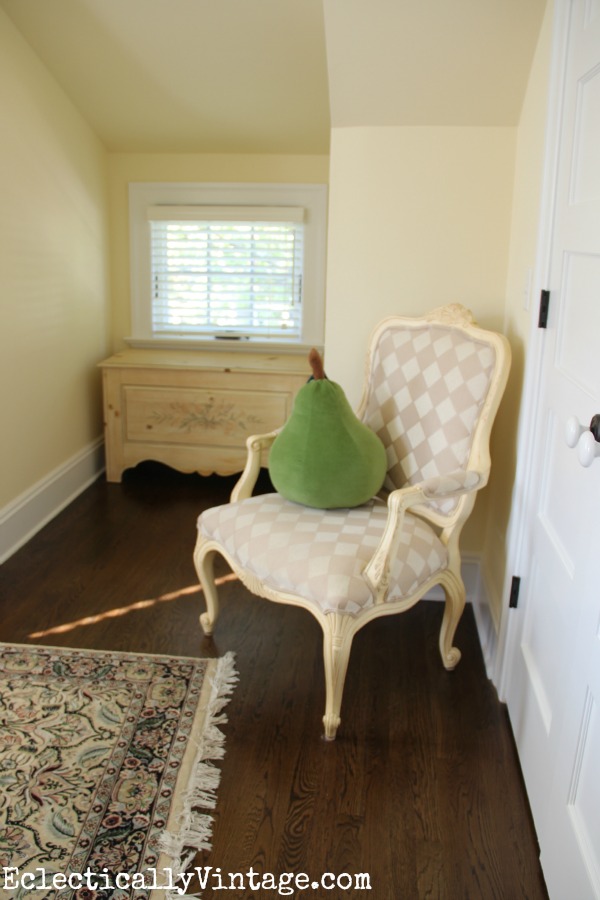 I've started with the closet – no more craft armoire for me.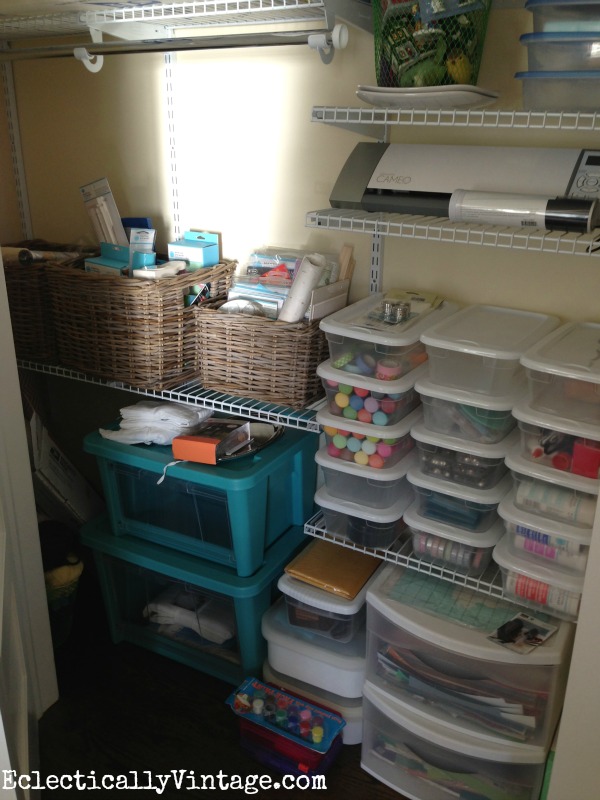 So the next time you see this space, it will be transformed into my sanctuary …
a place where I hide from the kids …
I mean get my creative juices flowing.
Stay tuned …