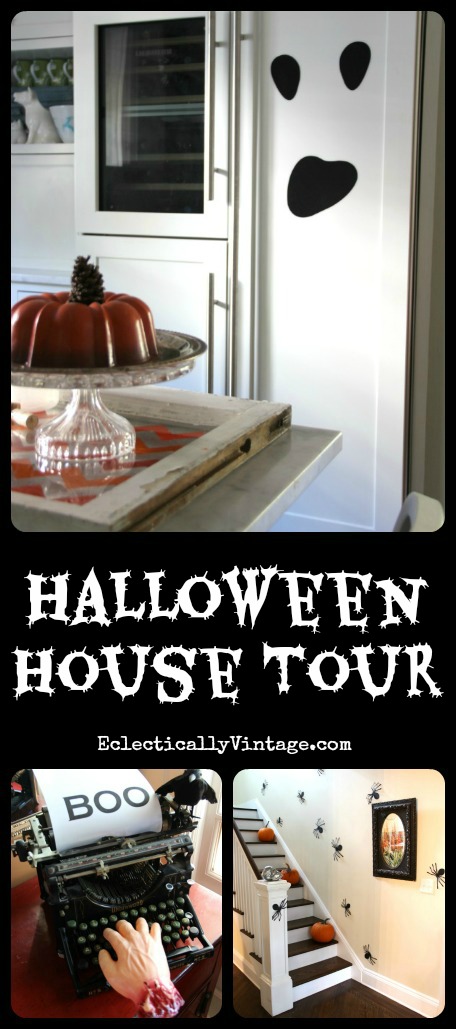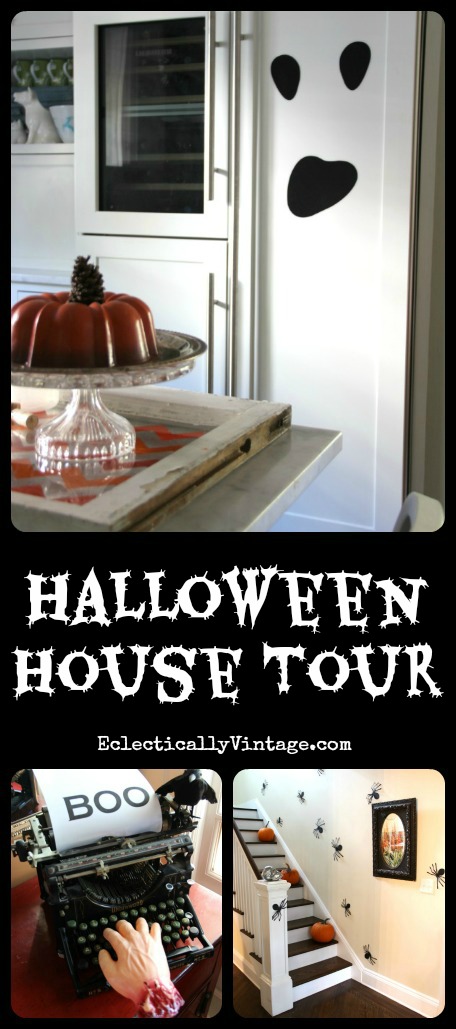 My spider wreath is hung.
The mummy votives are lit.
I've even got pumpkins made out of paper!
Tons of Halloween house decorating ideas here so welcome and enter … if you dare.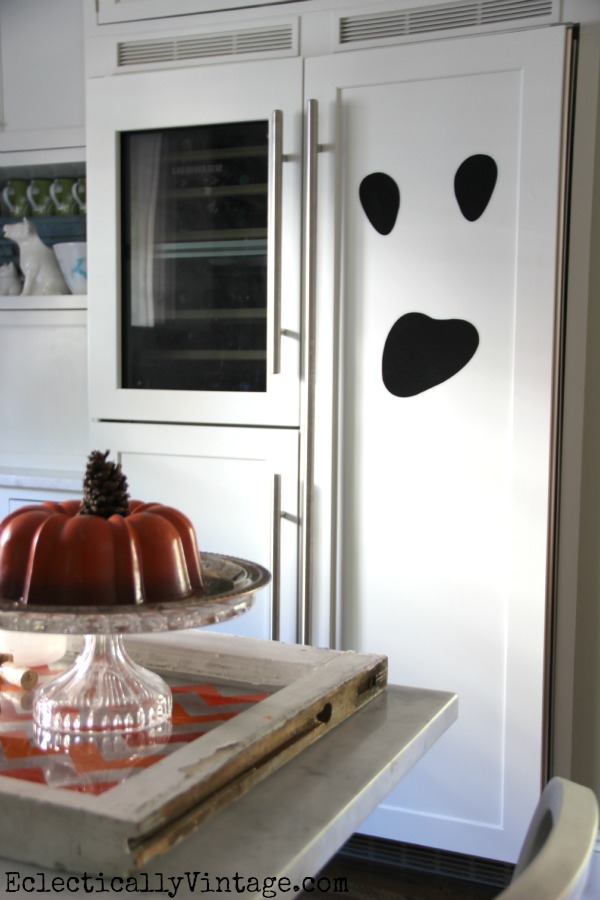 Lefty can type 90 words per minute.
Remember where Lefty was last year?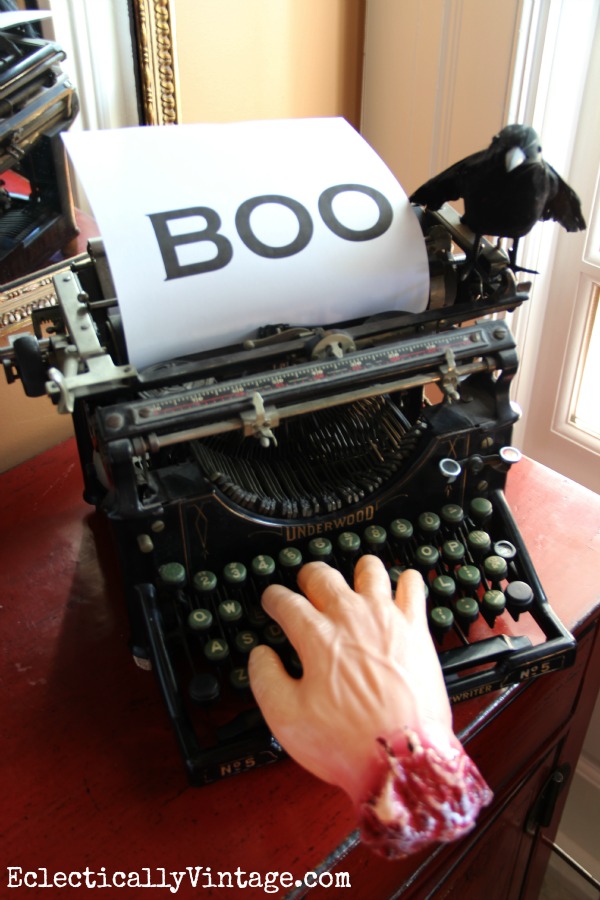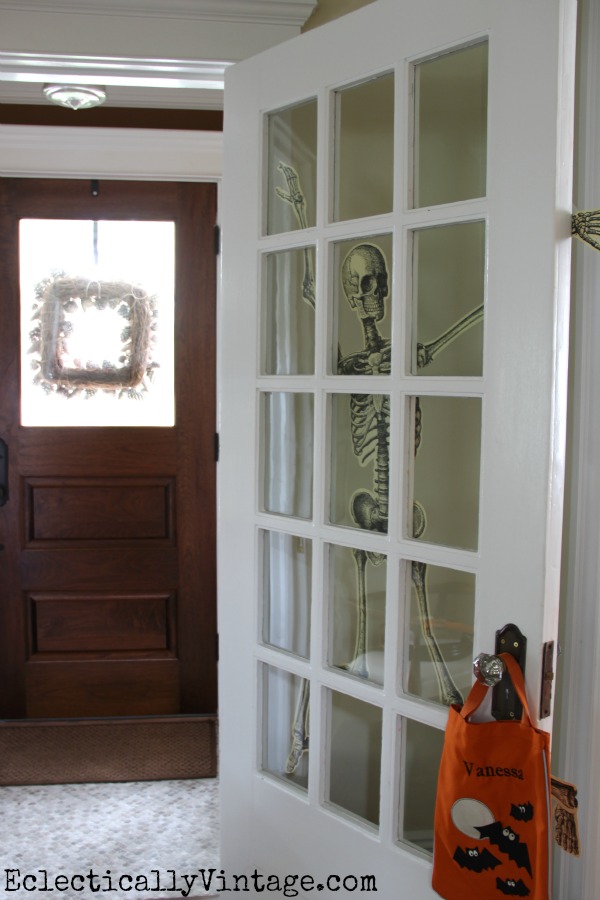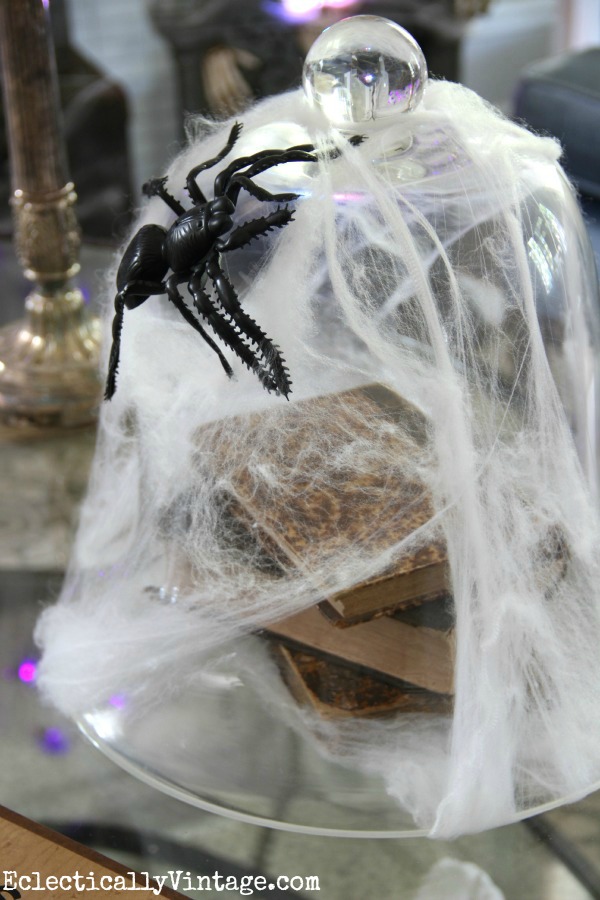 These 3D spiders make my skin crawl … in a good way.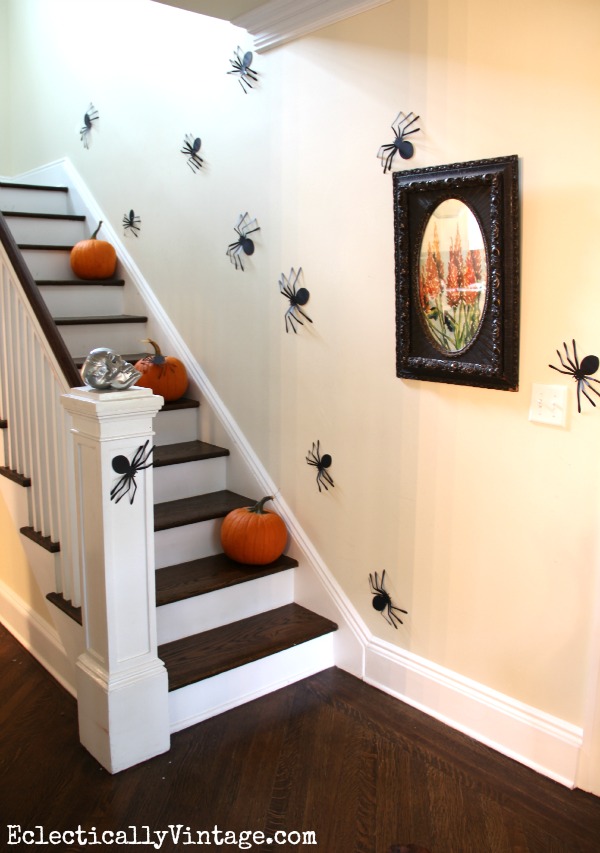 These are my favorites – tissue paper pumpkins …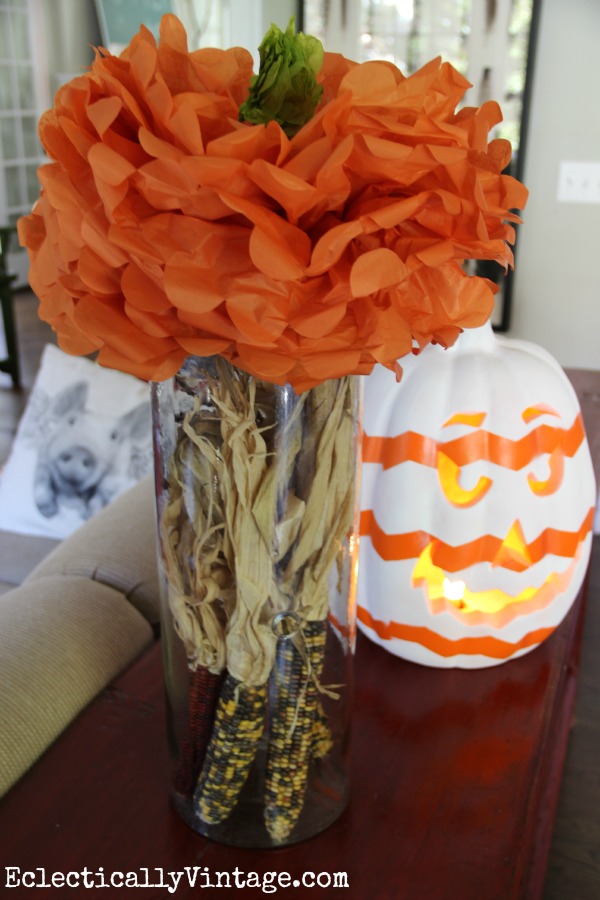 and we can't forget about Jack – my chevron pumpkin.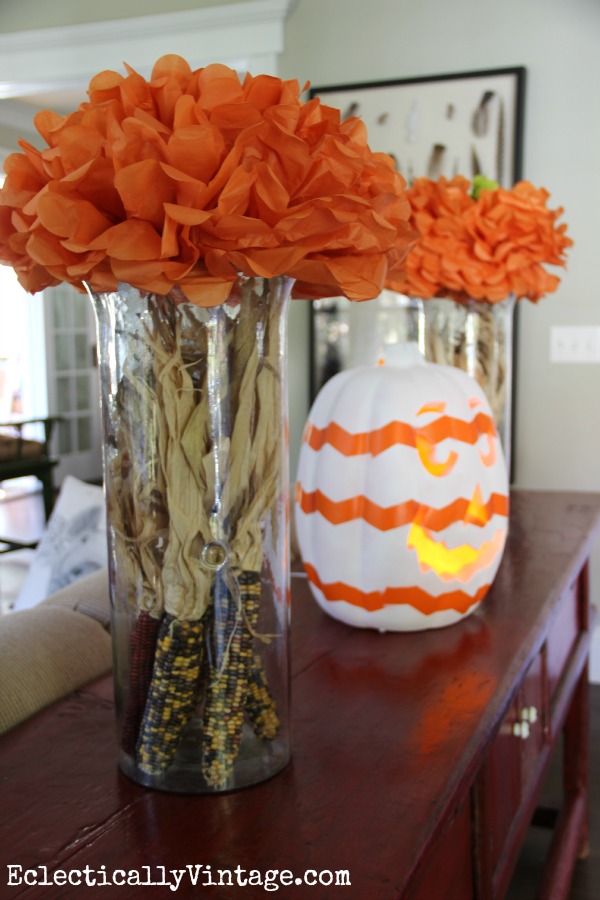 My skull banner cost just pennies thanks to a free printable and some goggly eyes.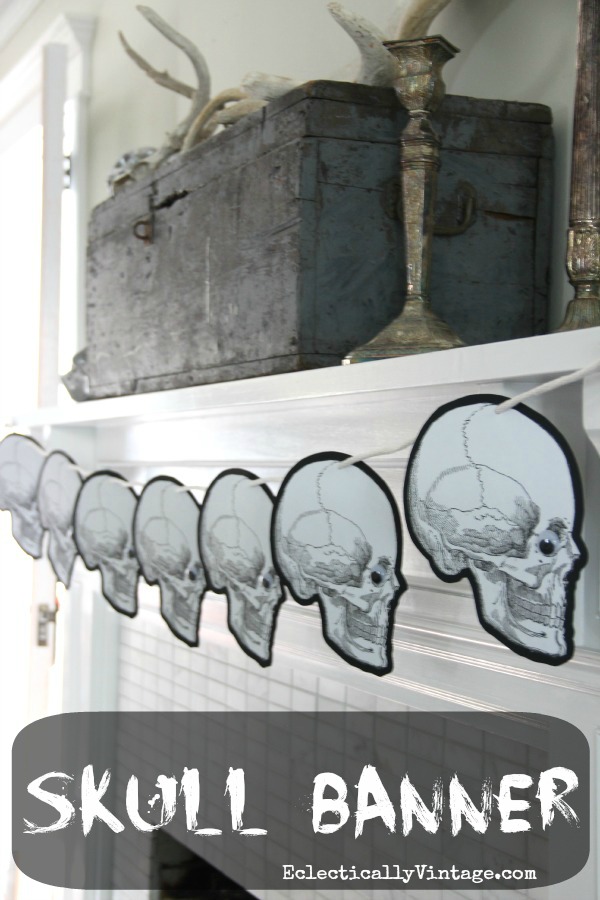 Spray paint a few dollar store skulls and perch them on tarnished candlesticks.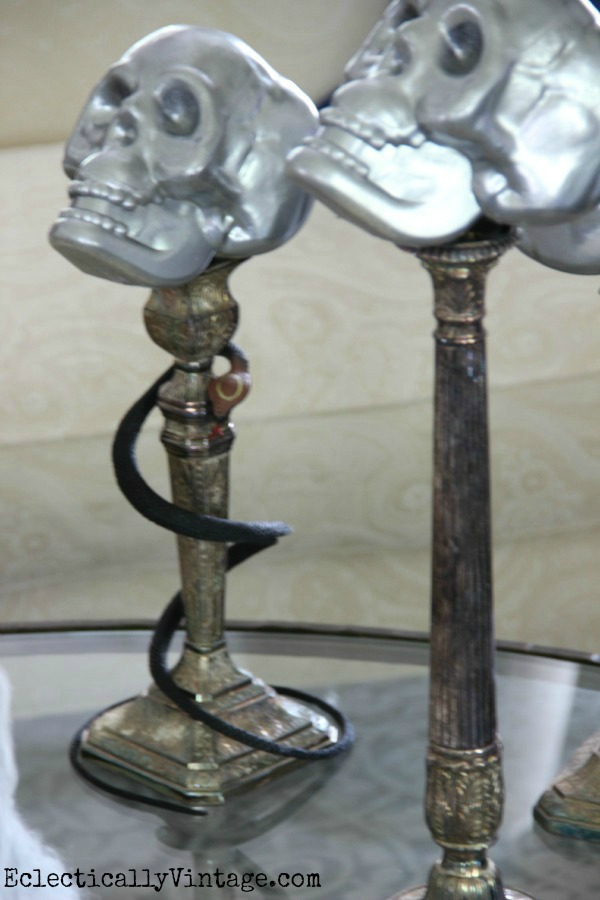 One of my all time favorite ideas are my spider pumpkins.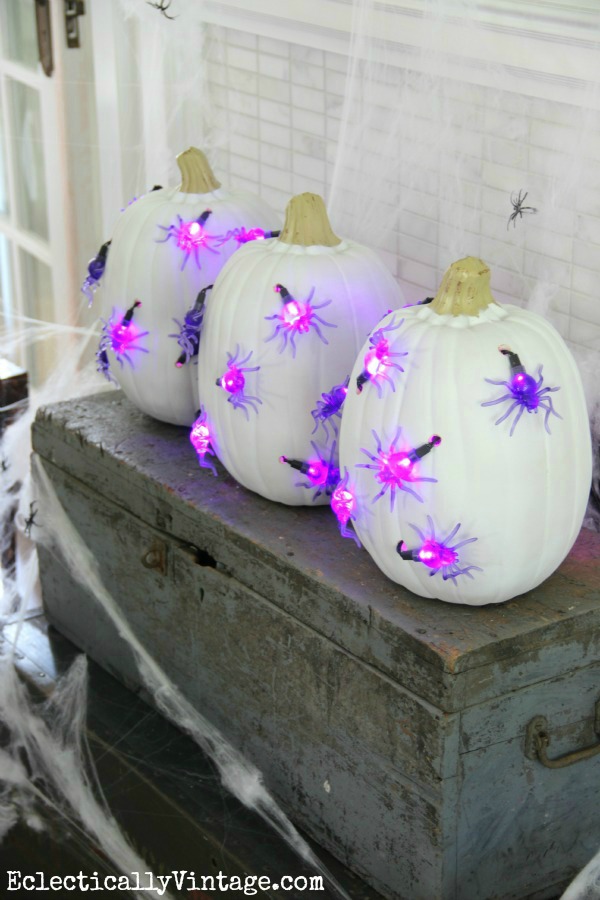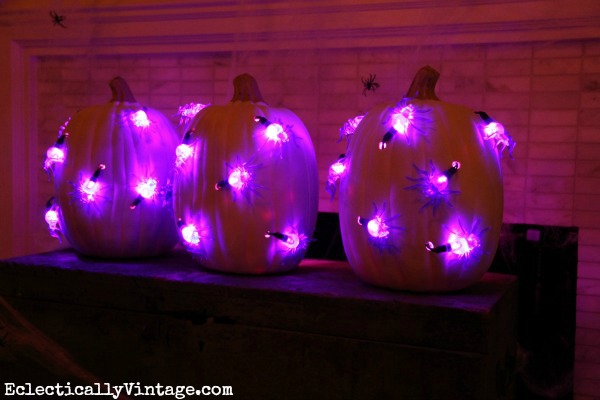 Oh, and be sure to flush or my little toilet dweller may take a bite out of you.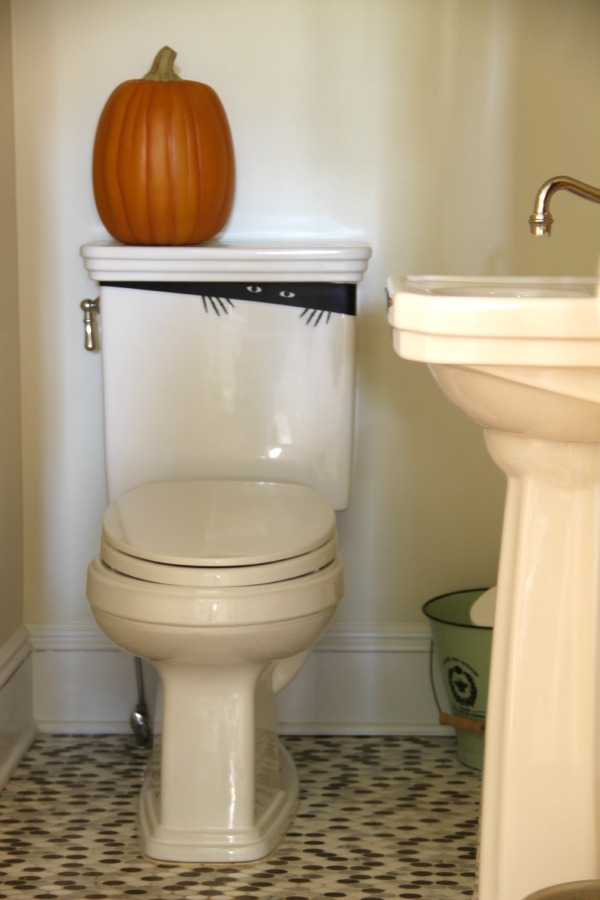 Although I'll sometimes put on a witches hat, I did don this Octomom costume a few years ago!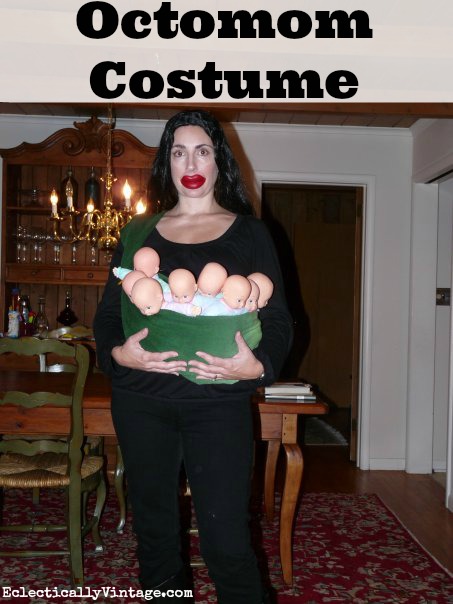 Don't eat too much candy and save the Snickers bars for me.
Check out how I decorated my Halloween House last year.