Exceptionally Eclectic – 5th One's a Charm
After living in and decorating five houses,
Carmel of Our Fifth House certainly knows her stuff!
I can definitely relate to her design attitude of No Fear, No Rules.
And her directive to Be Nice Or Leave!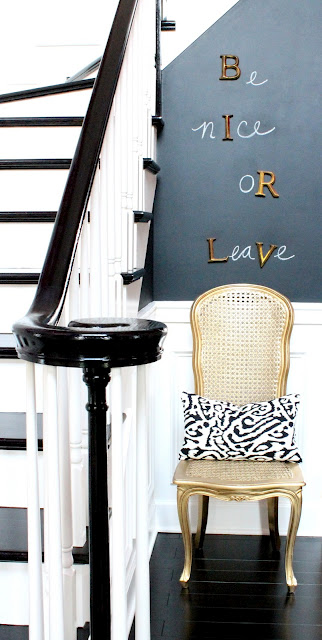 No words for this amazing kitchen!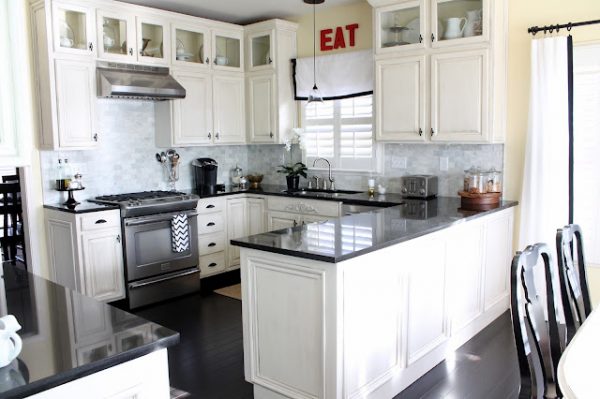 Carmel even made her hubs happy with the coolest vintage and mod man cave ever.
Yes, even men need zebra print!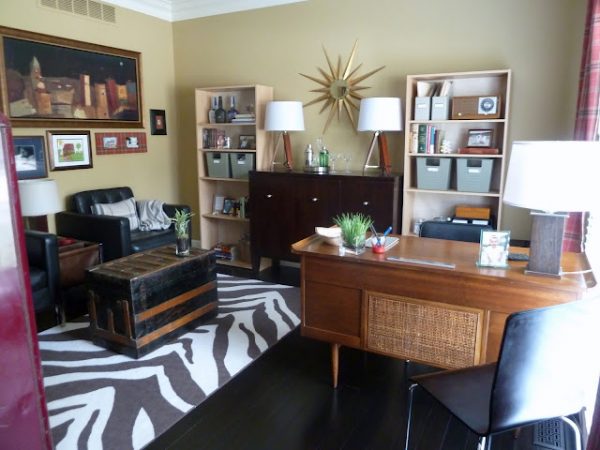 The rich bedroom wall color is the perfect back drop for the sentimental number art Carmel created (think kindergarten fingerprinting).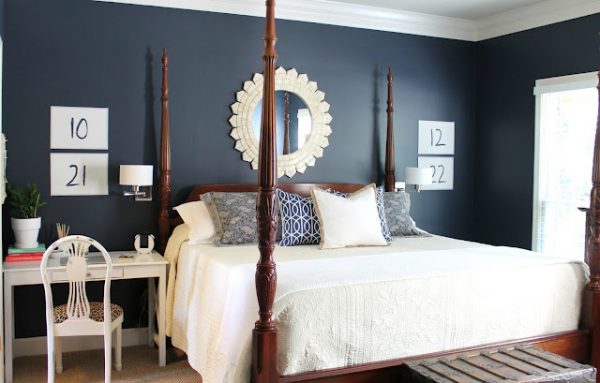 Gotta love a gal that puts a red scarf  on a horse's head in her family room!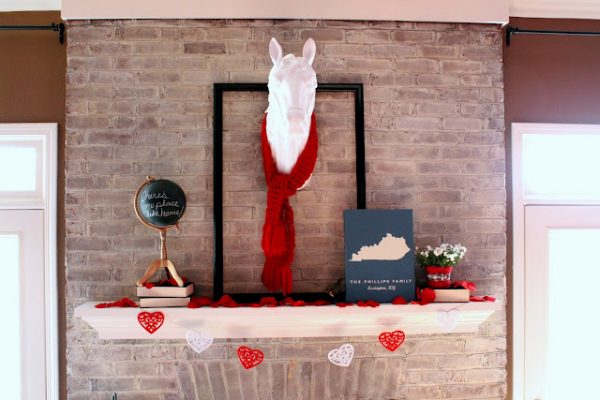 You'd never guess that these ikat stenciled drapes started life as painter's drop clothes.
Carmel's got a great tip on turning ordinary craft paint into fabric paint.
And the best part – they're no-sew (I can't sew a button so these are my dream curtains)!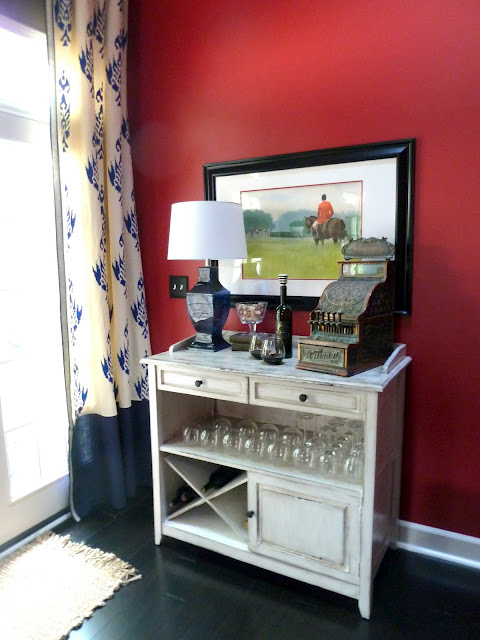 Zebra print scrap fabric closet – this girl's got style!
Even the potting bench is fabulous!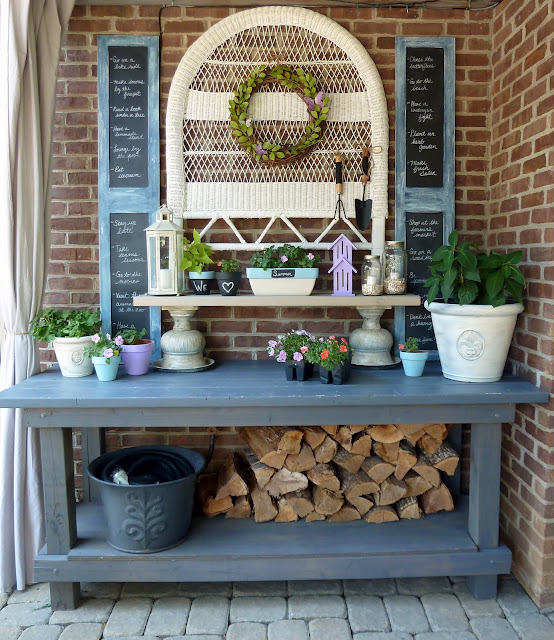 Hopefully, Carmel can remain in her fifth house to enjoy all the fabulous fruits of her design labor of love.
Head on over to Our Fifth House and get the full scoop.
See more fabulous Exceptionally Eclectic home tours here!