Exceptionally Eclectic – Colorful California Roost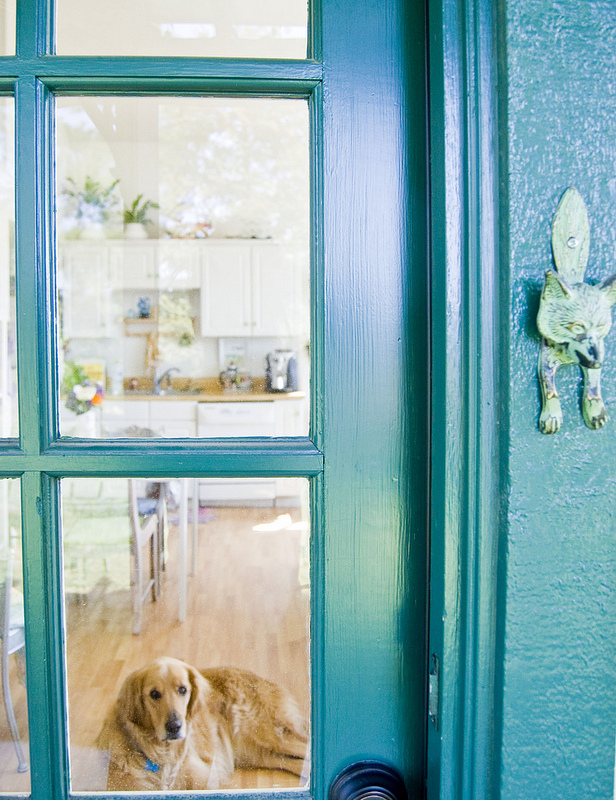 Wish they all could be California girls …
While I'm channeling the Beach Boys, Bonnie from Going Home to Roost is living the life in sunny California in her charming home that she's really made her own.  She's got California decorating style down to a t.
It starts at the colorful door where even Toaster the dog is golden.
That wall of windows has me seeing green for miles – literally.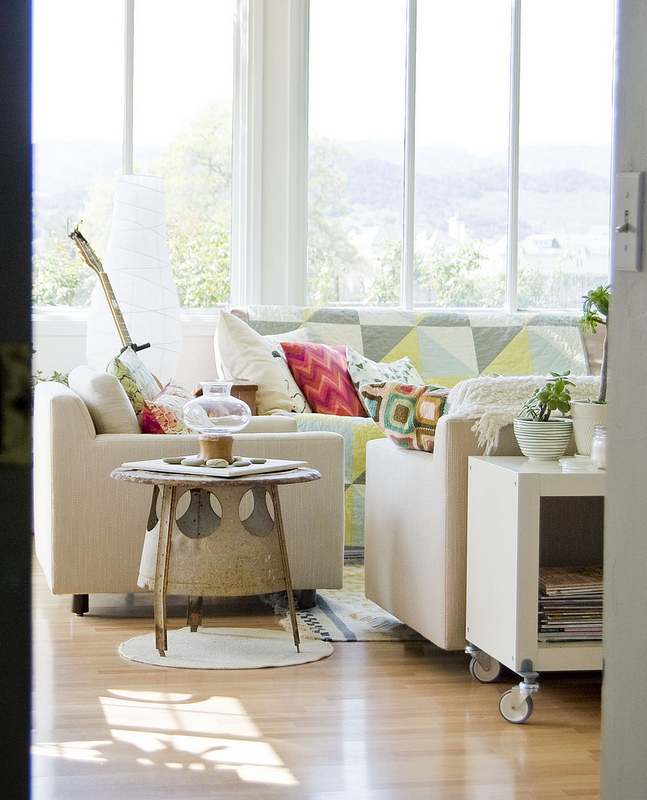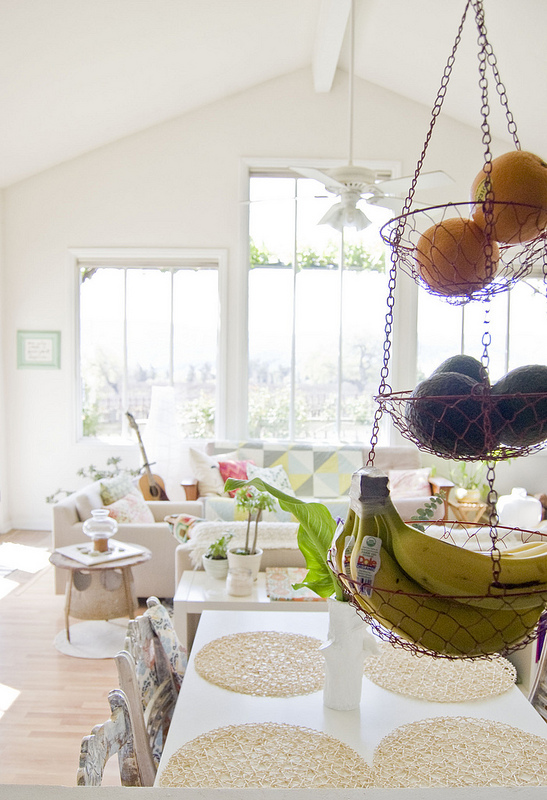 Colorful touches warm up the kitchen …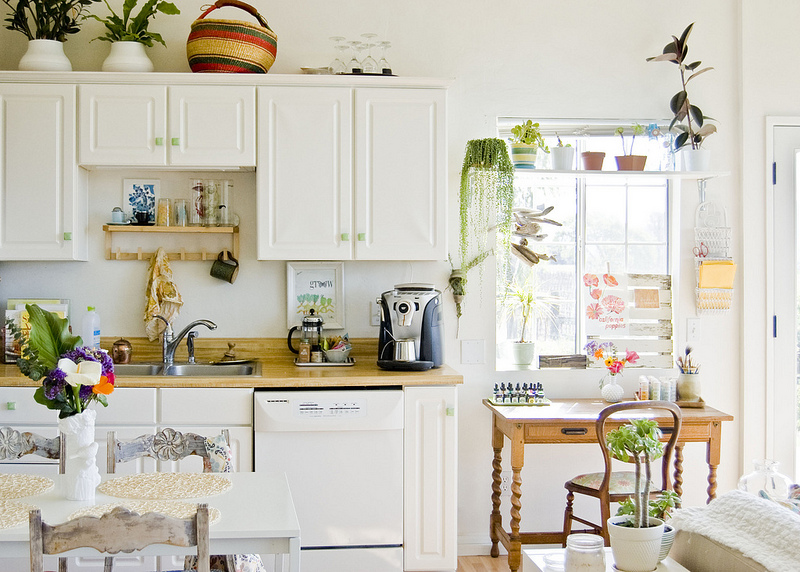 and a desk that's made for daydreaming.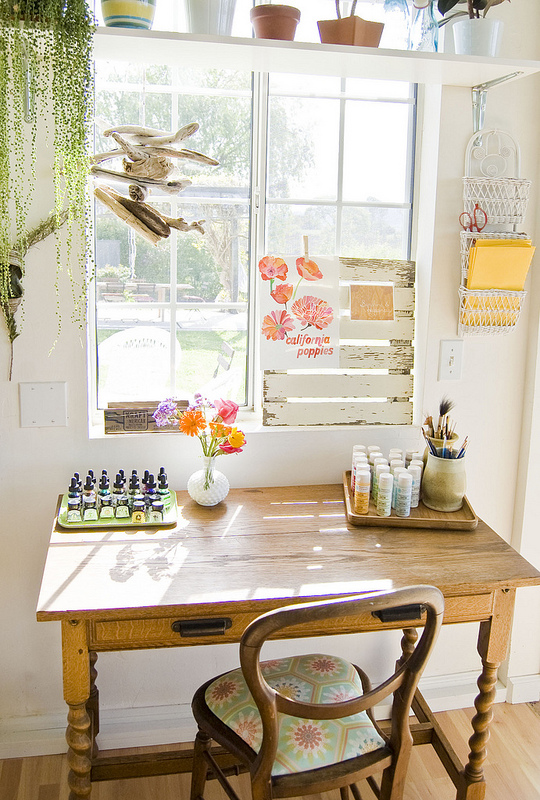 Listen!  Can't you just hear that driftwood wind chime – see how Bonnie made it.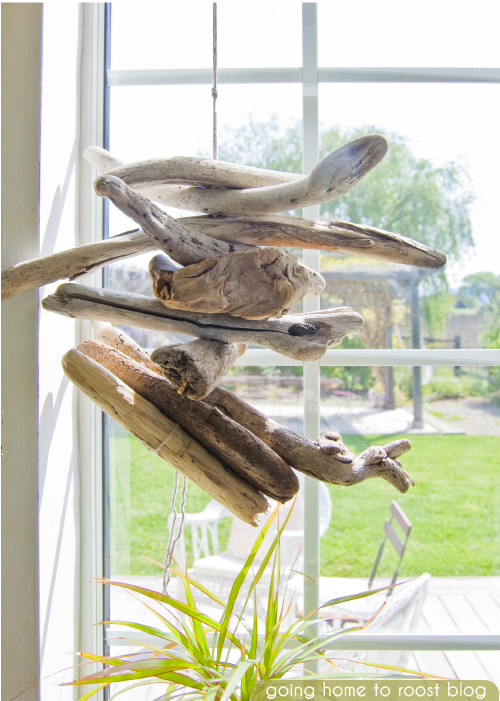 Have you heard about my quest for the perfect sign – well, I think I've finally found it.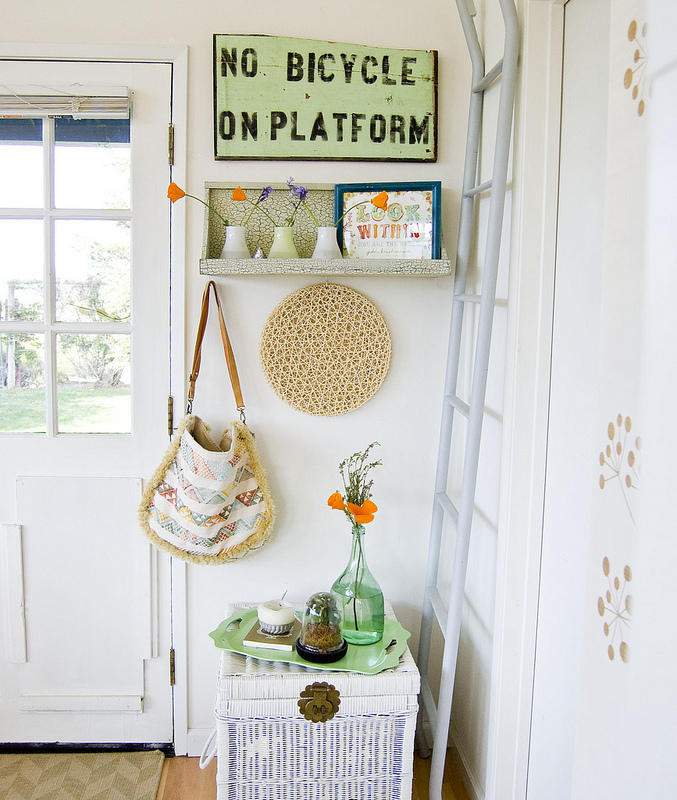 A bedroom that is truly made for nesting.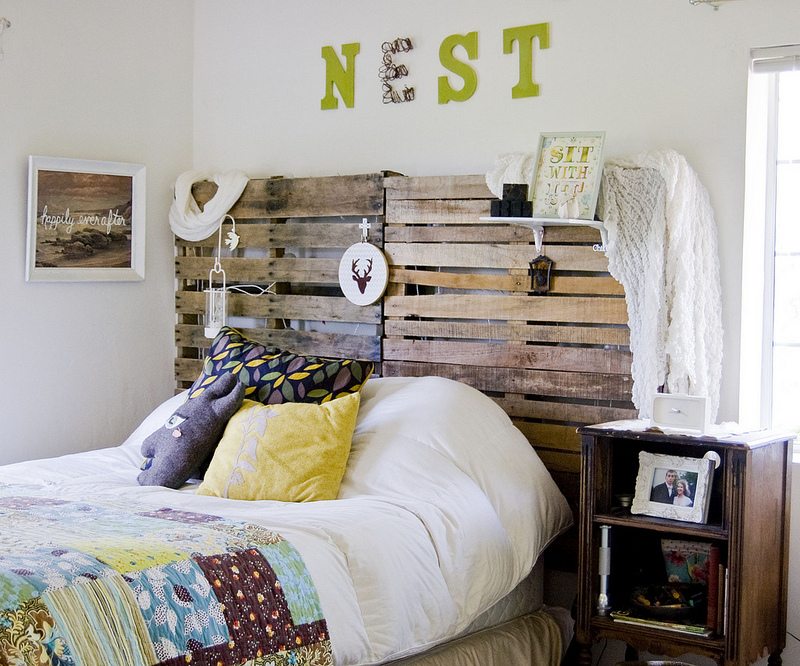 But I'm sure this is where Bonnie spends most of her time twin hammocks for her and her hubby (or maybe it's for the dog)!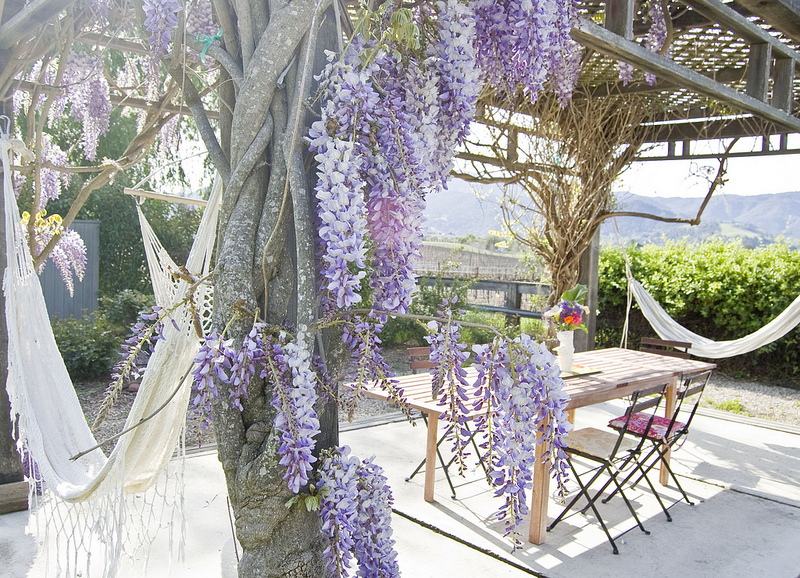 Bonnie has some fabulous projects too like what I think would make the perfect Valentine's Day gifts – plants in a mug with a packet of tea attached and a free printable tag!
So while I'm dreaming of being a California girl, I can visit Bonnie at
Going Home to Roost
and live vicariously through her.
Wish they all could be California …