How to Make a Pom Poms Flowers … With a Fork!
As I zipped around Roller-Rama looking like all that and a bag of chips in my satin jacket …
skates adorned with giant blue pom poms with bells on them, I didn't have a care in the world.
Yes, the pom pom can do that to a girl.
I dare you to try and say pom pom and not smile – it's impossible.
So let's learn how to make pom poms – with a fork!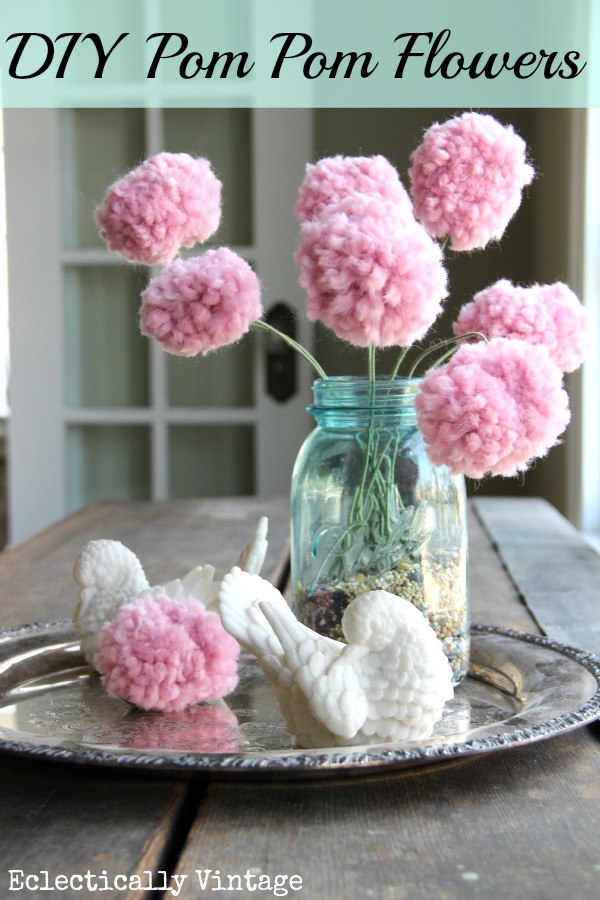 How to Make a Pom Pom with a Fork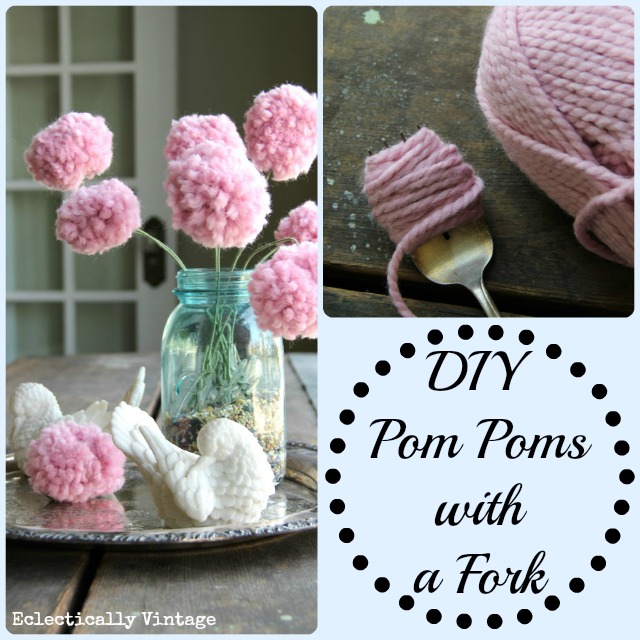 1) Wrap yarn around fork around 50-60 times then cut yarn (I used large serving forks to make big pom poms).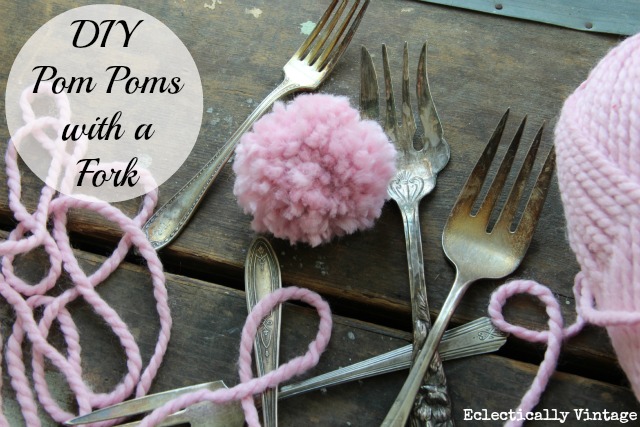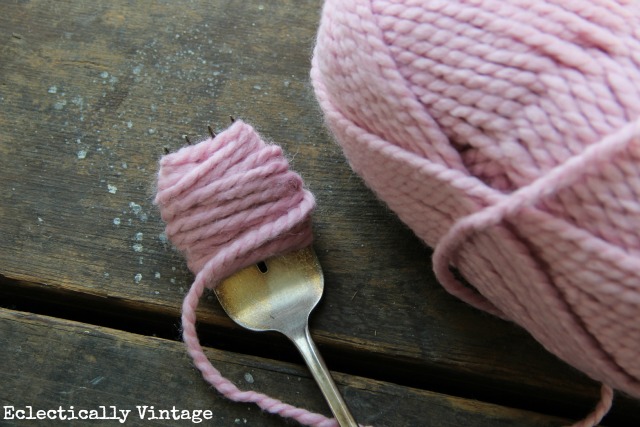 2) Cut a small piece of yarn and bring it through the center fork tines, underneath and up through the bottom of the center tine.  Knot it tightly.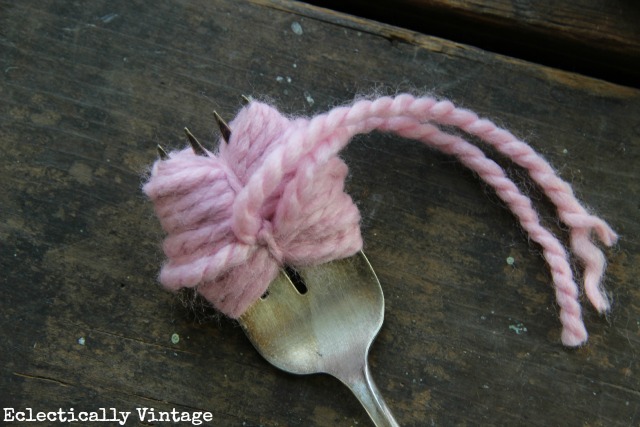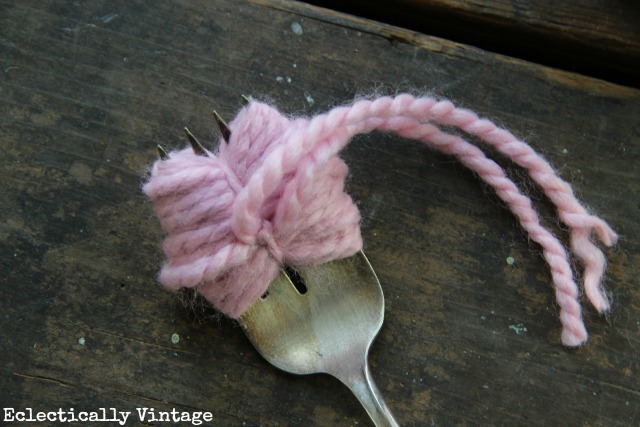 3) Remove yarn from fork and cut through each side of the pom pom loops as shown.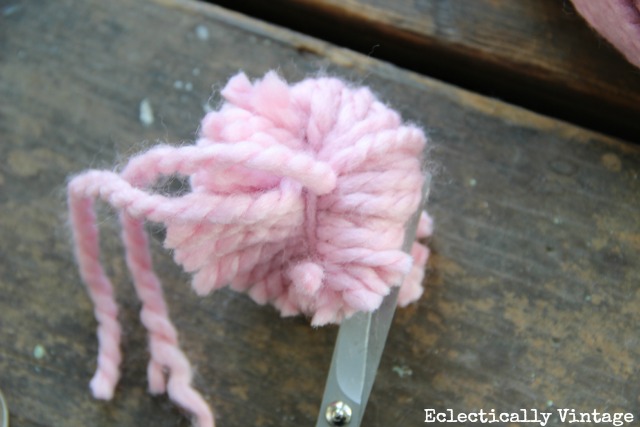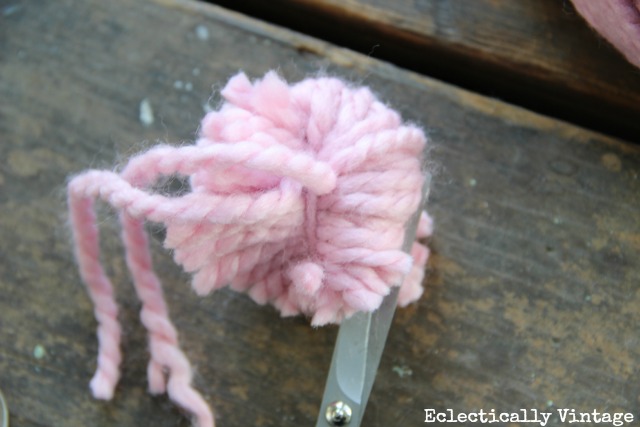 4) Cut off excess yarn and give it a good trim.  Fluff with fingers.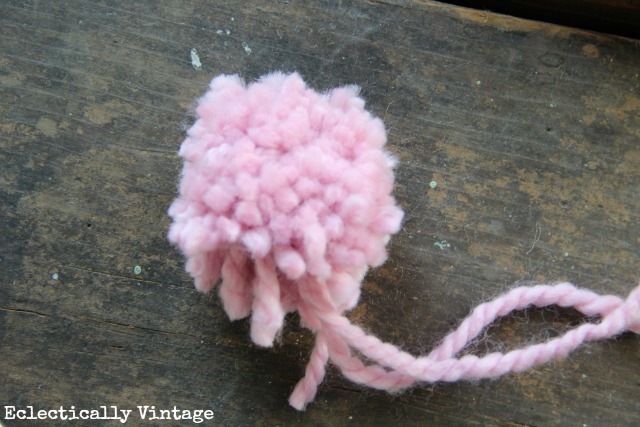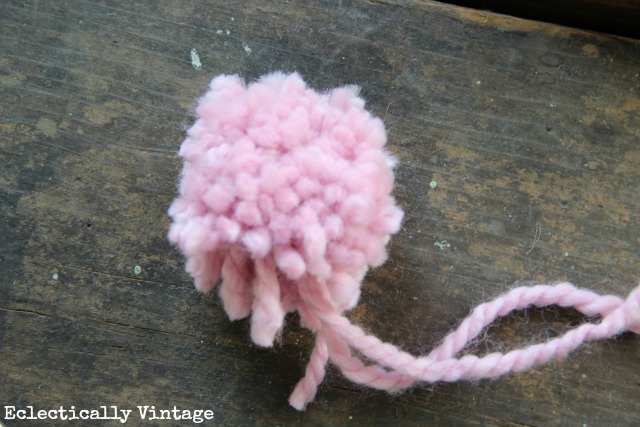 5) Simply poke florist wire through the pom pom (no gluing needed – and easily removable).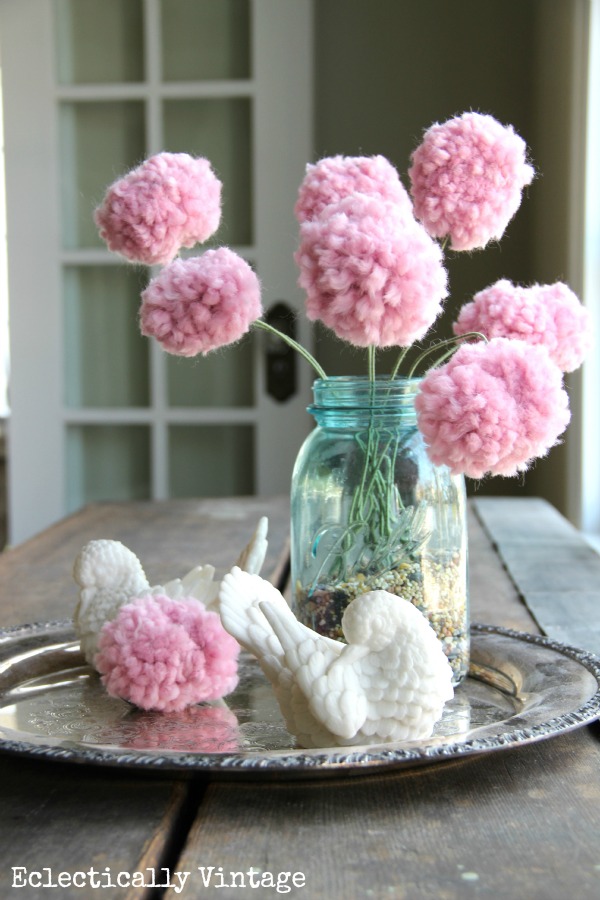 6) Arrange your flowers in a mason jar, set on your table and watch everyone smile.
So imagine what making your own pom pom bouquet can do for a girl – it's almost too good to be true!
The pom pom just might be the thing to bring about world peace.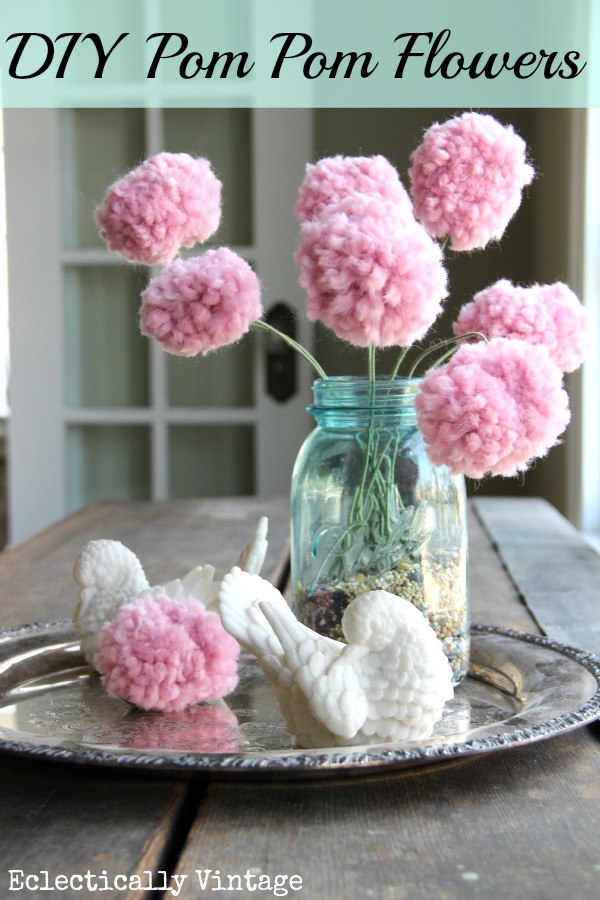 Don't have a big enough fork to make nice big pom poms – you can alway  use one of these pom pom makers too.
Oh, and check out my fabulously fun Burlap Bunny Table Runner – with pom pom tails!