Mission Organization: Jewelry Drawer
The jumbled jewelry drawer taunted me
My heart was all a flutter.
I needed to find my vintage brooch
Hidden among the clutter.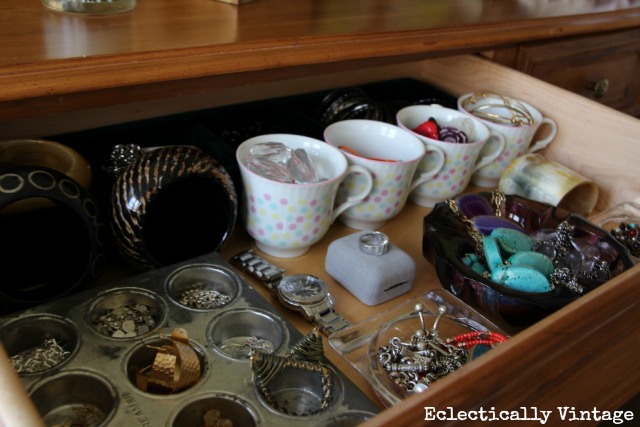 I vowed to organize every bracelet, necklace and ring
Before the day was over.
Hoping to easily find my favorite bling
And not have to borrow from a neighbor.
The task was daunting
I wasn't sure I'd finish on time.
It had me yearning and wanting
To curl up with a huge glass of wine.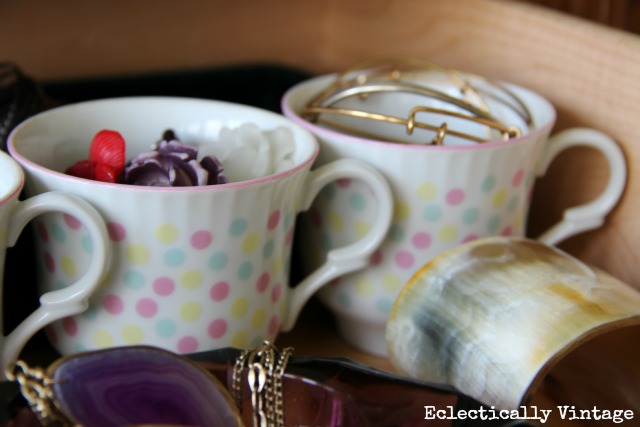 But instead I pushed on
That drawer was no match for me.
Now it's gorgeous and glam
And my bling is as organized as can be.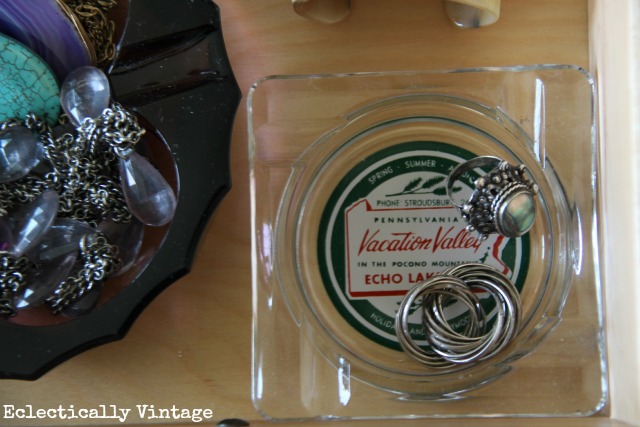 The moral of the story
Is as old as time.
You'll succeed in a blaze of glory
And be rewarded with a big glass of wine.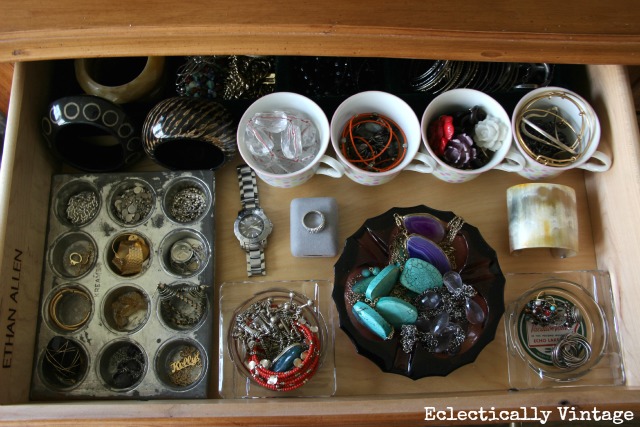 Epilogue:  I found my vintage brooch and lived happily ever after.
(and the wine was delicious)!
I'll be organizing up a storm all year long – check out all of my Organization Ideas Here.