Resolutions, goals, fingers crossed, wishful thinking …
whatever you call it, I need to get organized and 2013 is going to by my year!
For what looks like a gorgeous Asian armoire hides a dark secret …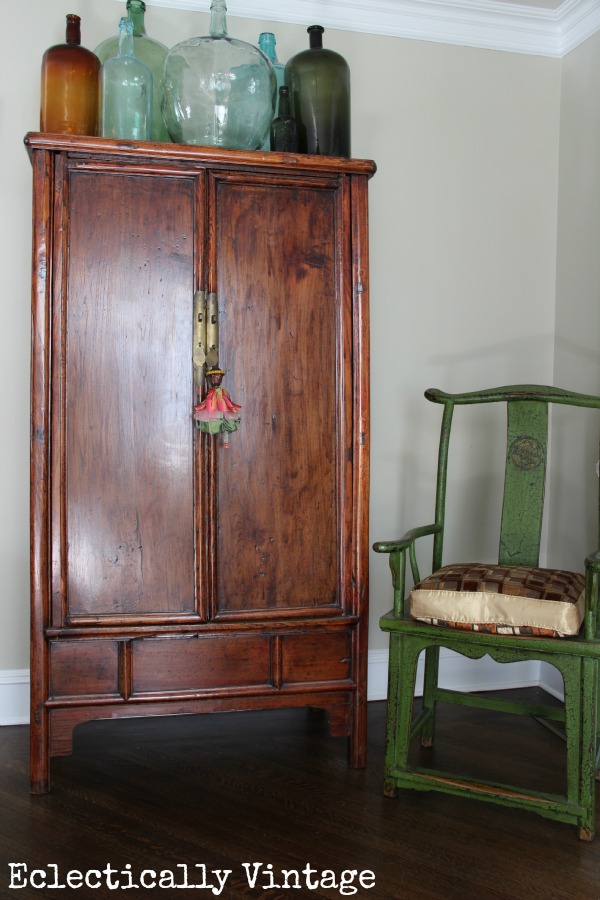 prepare yourselves for …
my cluttered shame!
So I've got 12 months to get this girl in tip top shape – I'm talking good enough to bounce a quarter on.
And now that I've shared my secret with you, I have to do it – that's one great motivator.
Hopefully, I'll accomplish as much as I did last year – check out my favorite projects of 2012.
What are you hoping to accomplish this year – share with me and we can hold each other accountable.