Smoky Blue Cheese Dip with a Kick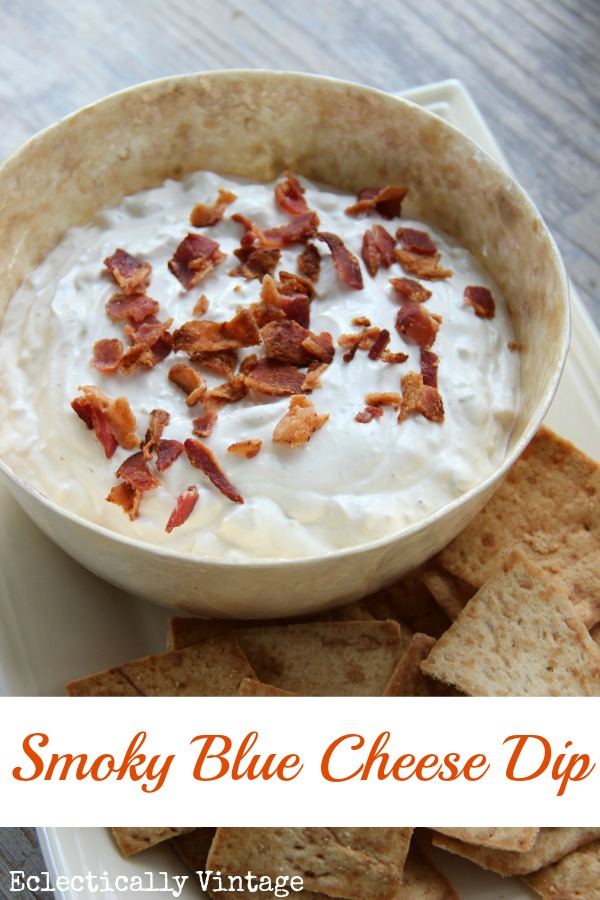 One day, while listening to the melodious clank of rib bones landing in the galvanized bucket set on the table at Blue Smoke restaurant in New York, I came across the most amazing dip that put all other dips to shame.
I'm not talking about those runny dips from the supermarket.  No, those pale in comparison.
I'm talking chunky, hearty, yummy, cheesy goodness – and of course, bacon makes everything better.
So when I came across the original recipe, of course I had to make it – and now everyone begs me for the recipe.
What I really love is that it's simple and you can whip it up in advance – a no stress appetizer.
I like to serve this with pita chips or colorful root vegetable chips.
Ingredients
2 cups sour cream
1/2 cup mayonnaise
2 scallions (white and light green parts), chopped
1 tablespoon Worcestershire
1 1/2 cups crumbled blue cheese
1/2 teaspoon freshly ground black pepper
4 shakes Tabasco
6 strips bacon, cooked crisp, drained and crumbled
Instructions
Stir the sour cream, mayo, scallions, Worcestershire, blue cheese, black pepper and Tabasco until blended
Cover and refrigerate for a few hours or up to 2 days to let the flavors develop
When ready to eat – sprinkle bacon on top and enjoy
https://www.kellyelko.com/smoky-blue-cheese-dip-with-a-kick/
Recipe from one of my favorite cookbooks – Perfect Party Foods.
I'll be serving this tonight to usher in the new year.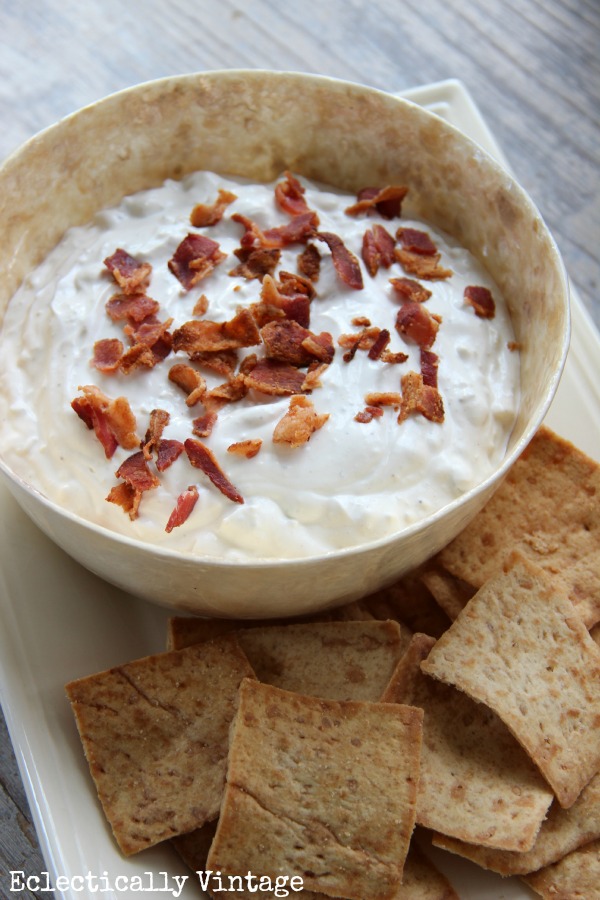 I am known for my signature cocktails and this year, I'll be making these amazingly festive Cranberry & Pomegranate Cocktails/Mocktails – recipe from Craftberry Bush.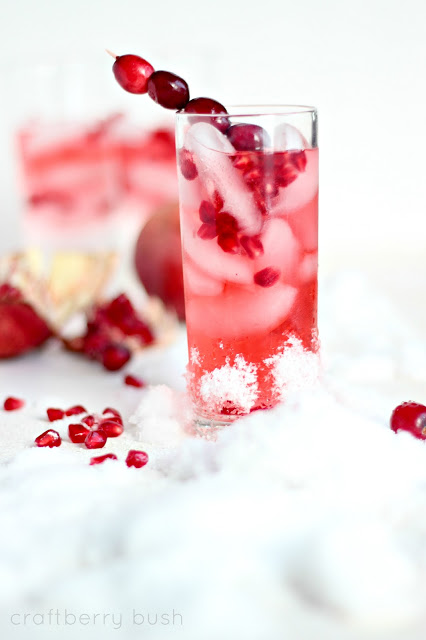 Wishing everyone a healthy and happy 2013!
Get your own Perfect Party Foods and be the toast of your party.