Exceptionally Eclectic – A Homey Christmas
Welcome to House #4 – All Things Home.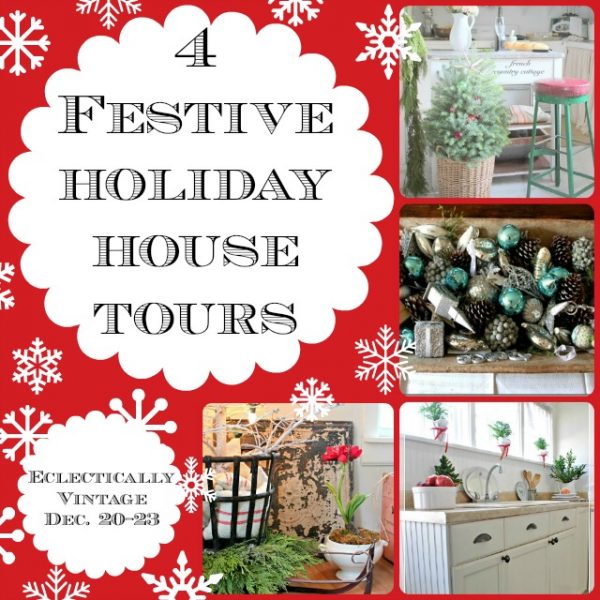 Santa visited Amy of All Things Home one Christmas Eve and was thrilled with what he saw.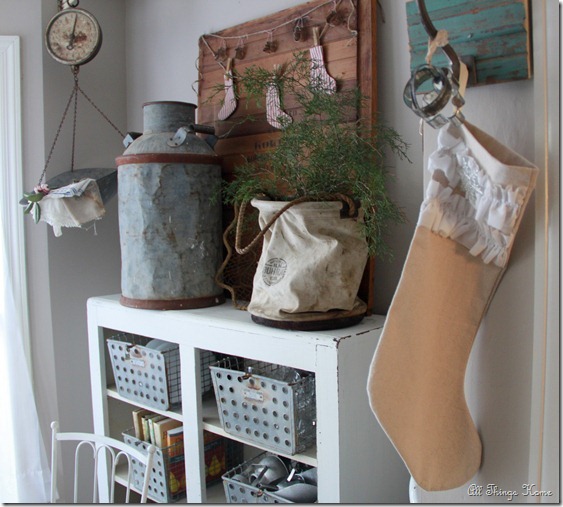 Perfect gift ideas for Mrs. Claus whom he found was impossible to shop for.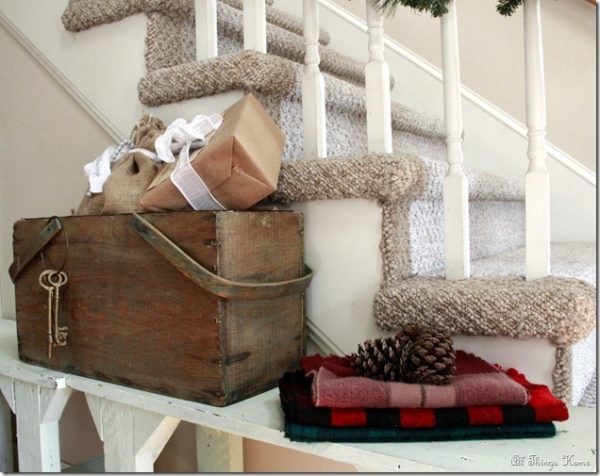 She would love hanging the elves tiny stockings from this ladder with care …
and he could picture her putting fresh poinsettias in this vintage loving cup …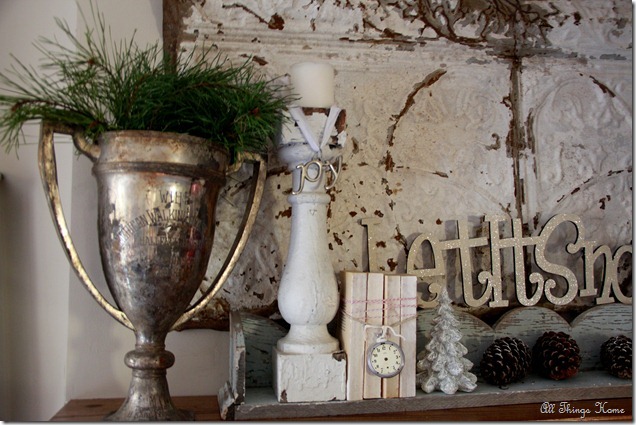 and he knew she'd be like a kid at Christmas if he handed her this old dough bowl brimming with ornaments …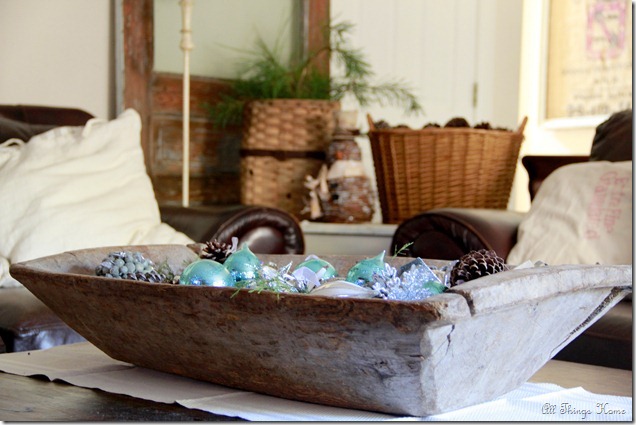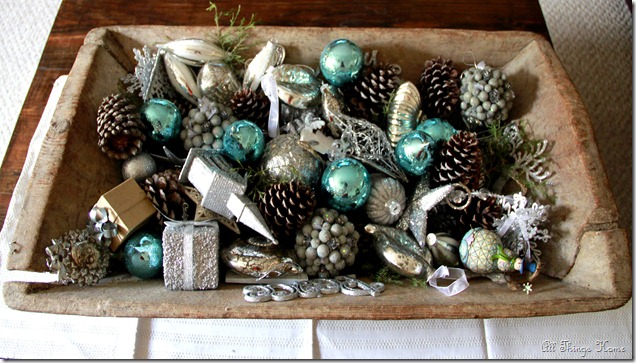 Santa laid his fingers aside of his nose while trying to remember if he still had that old sled in the rafters of his attic that Mrs. Claus would love.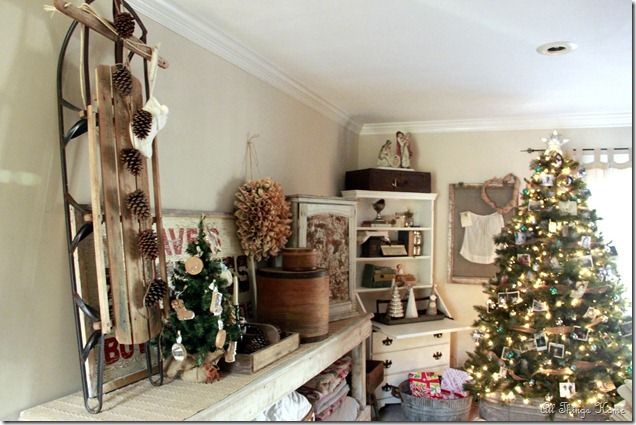 He remembered the old wooden boxes piled high with vintage textiles that Mrs. Claus could use to whip up stockings galore.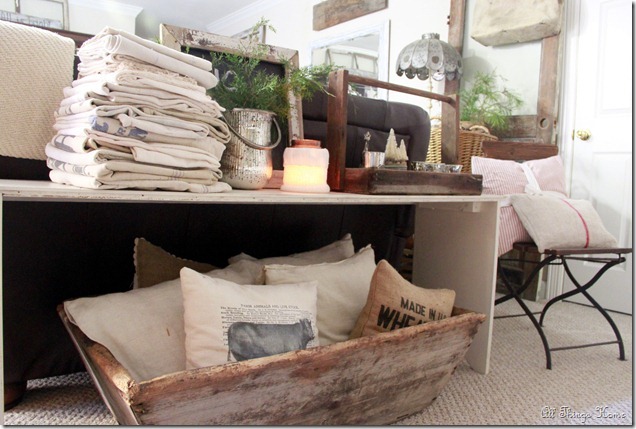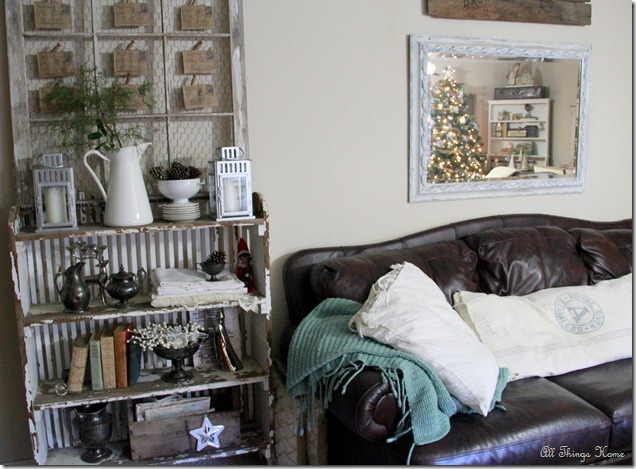 Finally, presents that wouldn't cause Mrs. Claus to ask for the gift receipt – what more could Santa ask for?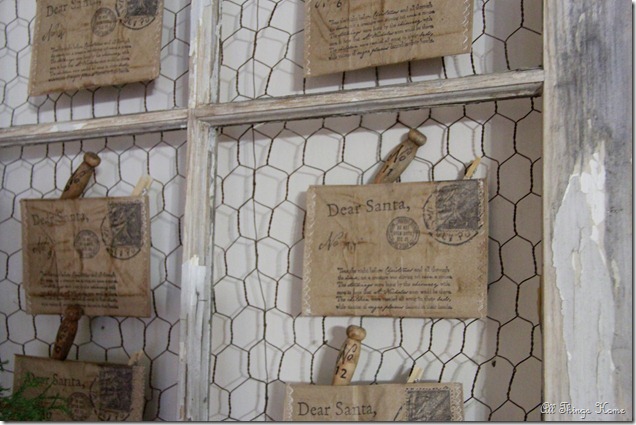 So Santa penned a own note to Amy of All Things Home and tucked in into the branches of her family tree …
thanking her for the wonderful gift ideas for Mrs. Claus.
Stop by House #1, House #2 and House #3 on this Four Festive Holiday House Tour.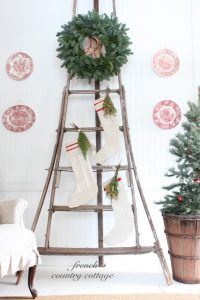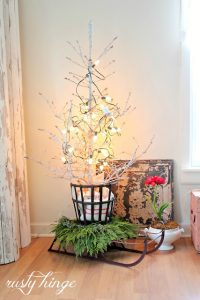 And don't forget to check out my decked out holiday house tour too.