Wishing everyone a very happy Christmas!
Hope Santa stuffs your stockings full of everything on your wish lists.
I truly appreciate each and every one of you who take the time to visit me.
This has been an amazing year and I look forward to what 2013 brings.
Stop by House #1, House #2, House #3 and House #4 on this Four Festive Holiday House Tour.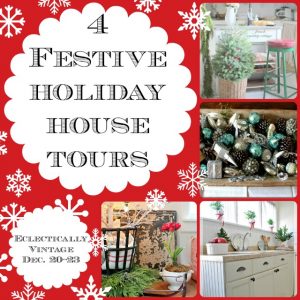 And don't forget to check out my decked out holiday house tour too.