Exceptionally Eclectic – Dreaming of a Simple Christmas
Welcome to House #3 – Town and Country Living Christmas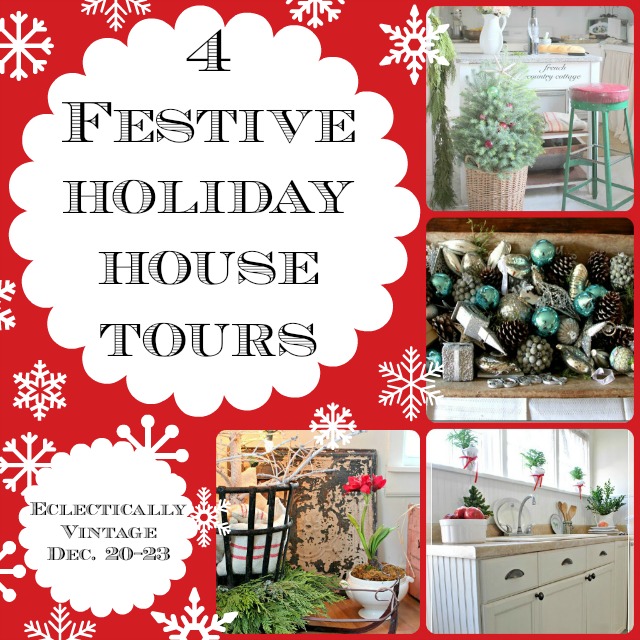 Jennifer of Town and Country Living was nodding off to bed one night, fretting about getting her home ready for Christmas.
Visions of sugarplums in red and green helped lull her to sleep.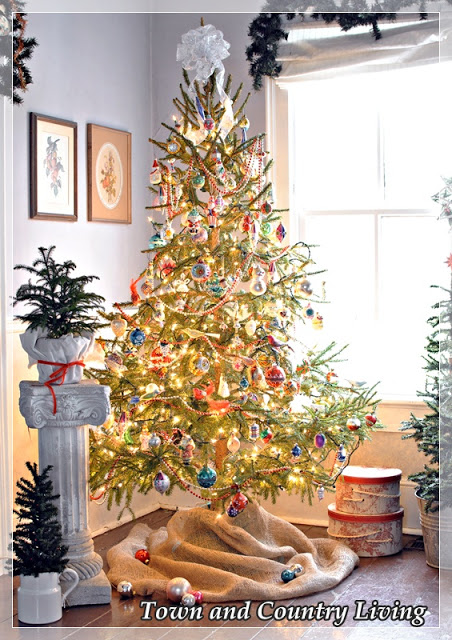 She dreamed of simple evergreens on her bannister and glowing candles welcoming Santa.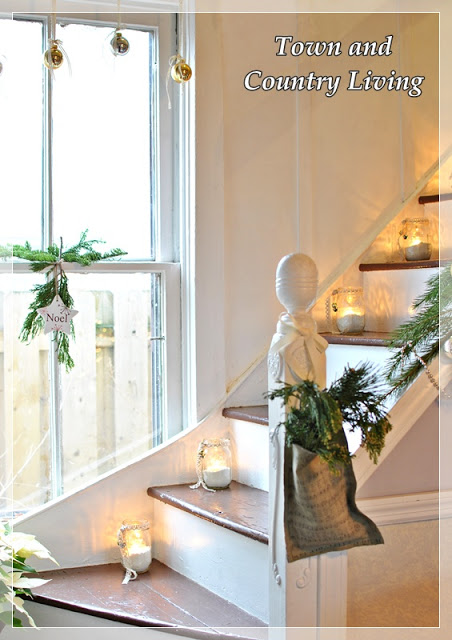 She dreamed of a trio of handmade boxwood wreaths that she made using clippings from her own yard.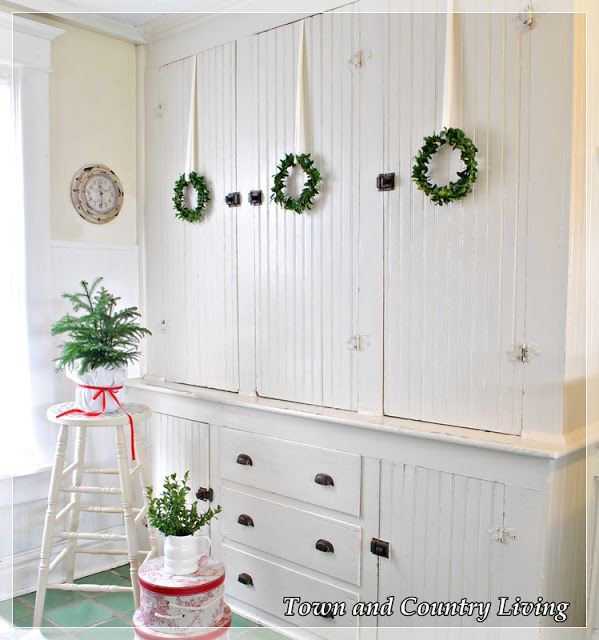 She dreamed of tying ribbon on simple planters and bright red fruit adorning her countertops.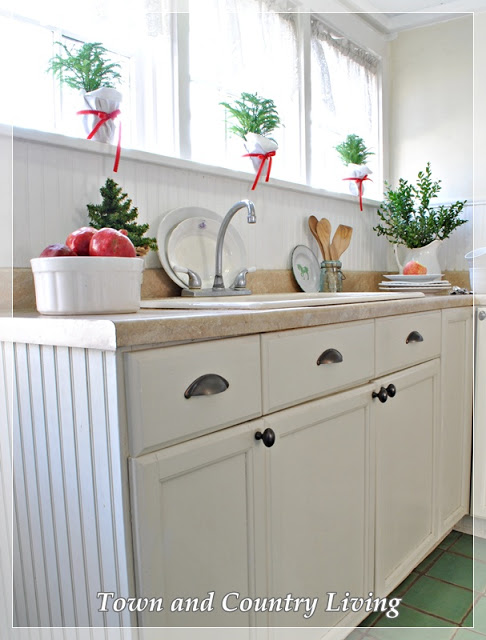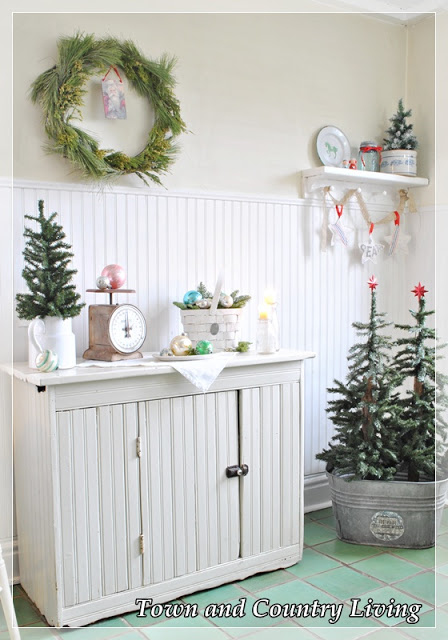 She dreamed of Papa Noel …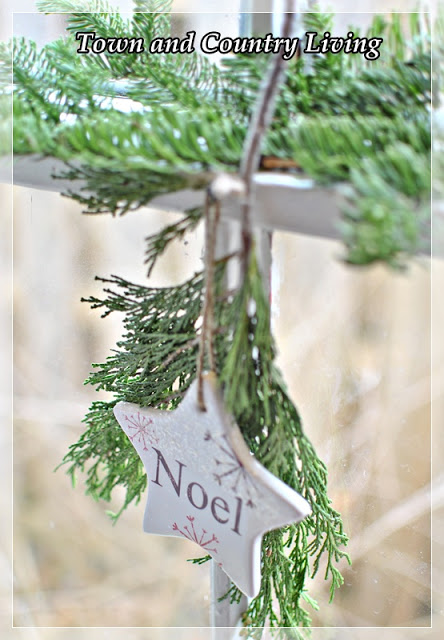 he'd rest in a comfy chair, kick off his boots and be comforted by the purr of a cat.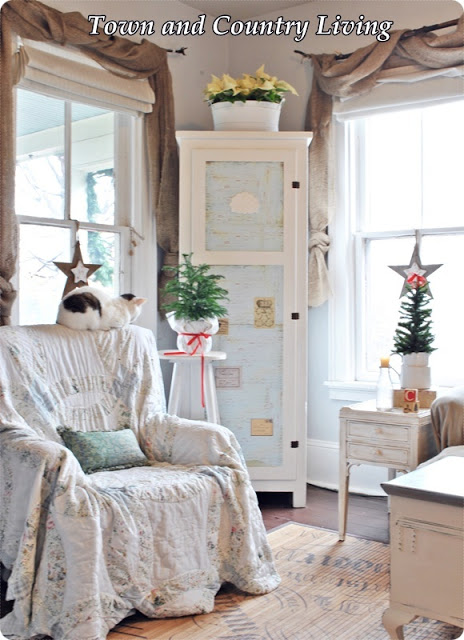 He'd wish he had arrived a few hours earlier to taste the figgy pudding.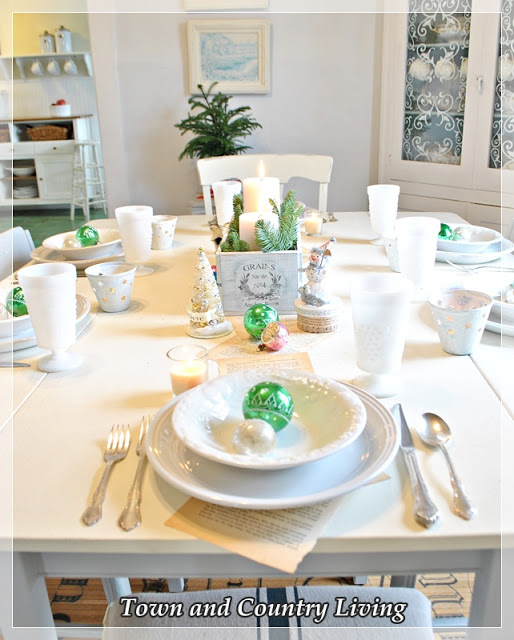 He'd dream of forgetting his route and soaking his weary bones in this claw foot tub for hours.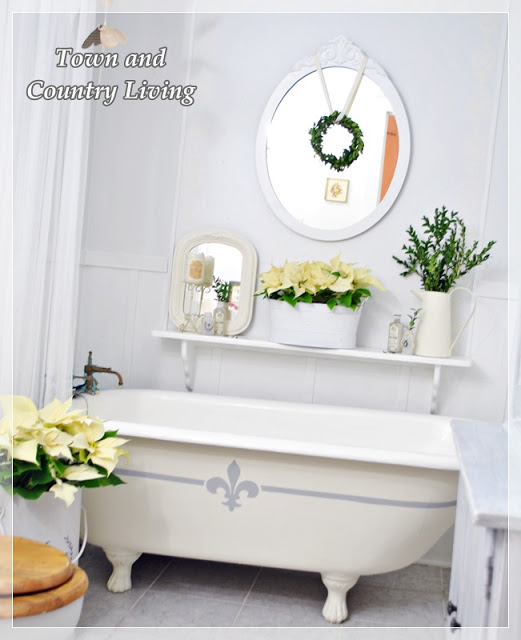 But alas, Santa has children to visit and gifts to bestow so off in his sled he did go.
His stop at Town and Country Living won't soon be forgotten and he'll rush back next year.
Stop by House #1, House #2 and House #3 on this Four Festive Holiday House Tour.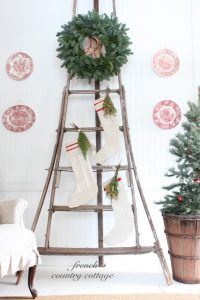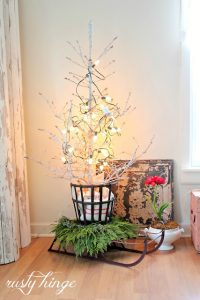 And don't forget to check out my decked out holiday house tour too.