Exceptionally Eclectic – A Rusty Christmas
Welcome to House #2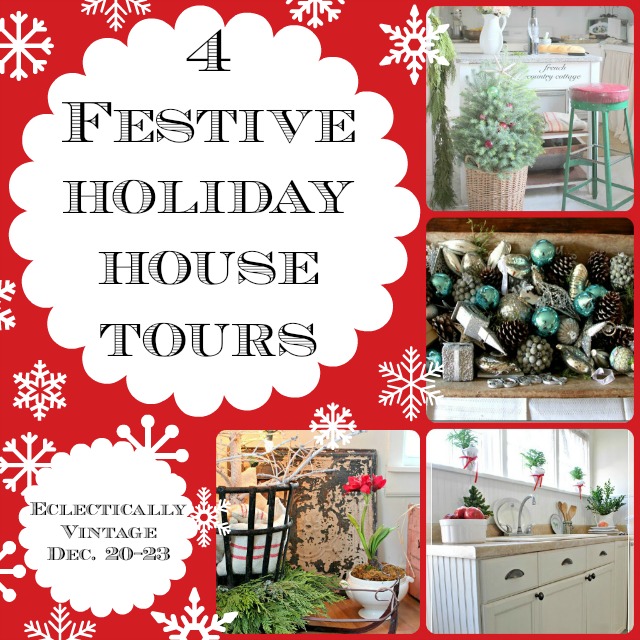 Mrs. Claus was peering into her snow globe one night and came upon Maria of the Rusty Hinge decking her halls.
She ran into Santa's workshop and told him to make sure he brought her an extra special gift.
Something with a story like her crusty porch columns …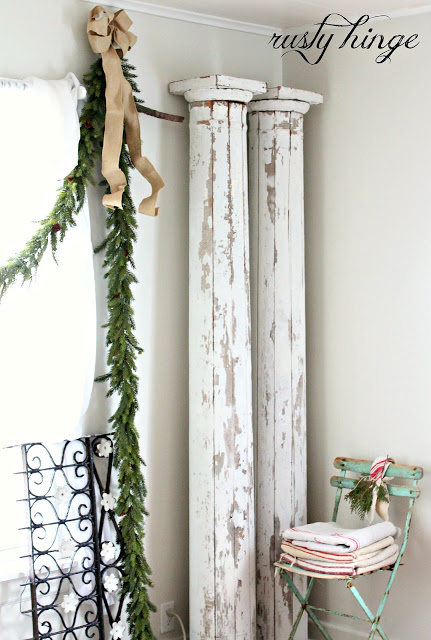 or a simple chair loaded with red striped grain sack.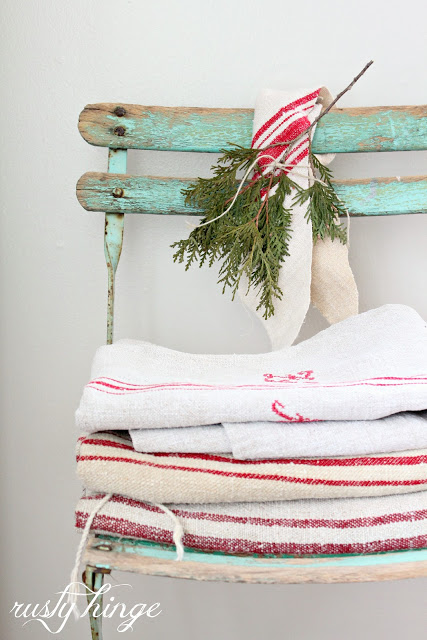 Santa peered into his sack in search of the perfect gift for such a vintage loving girl.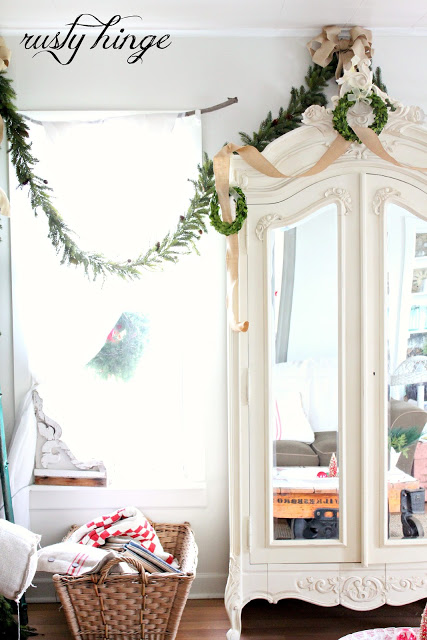 Should he bring an old breadboard or dough bowl …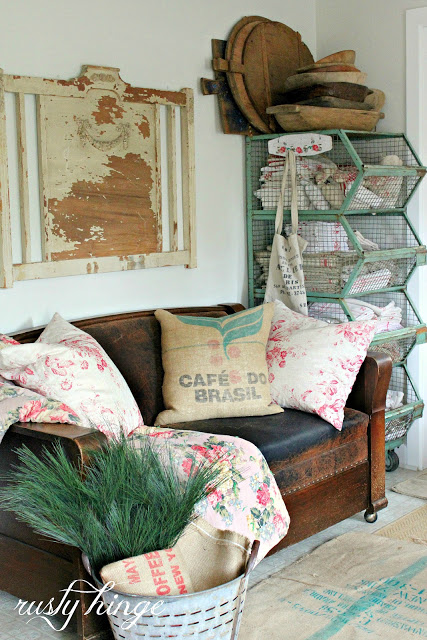 some weathered cubbies …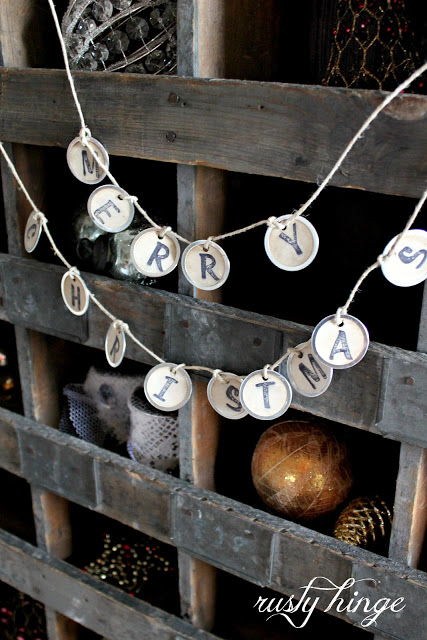 or ironstone (would that weigh down his sleigh)?
A grain scoop could be the perfect choice …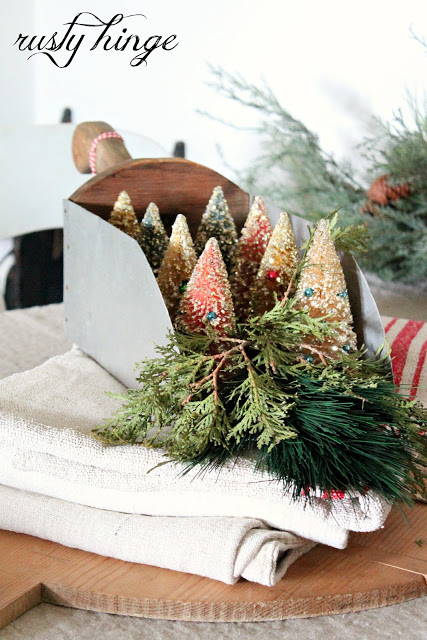 so Santa donned his jolly red suit and boots …
pinned a ruby red flower to his lapel …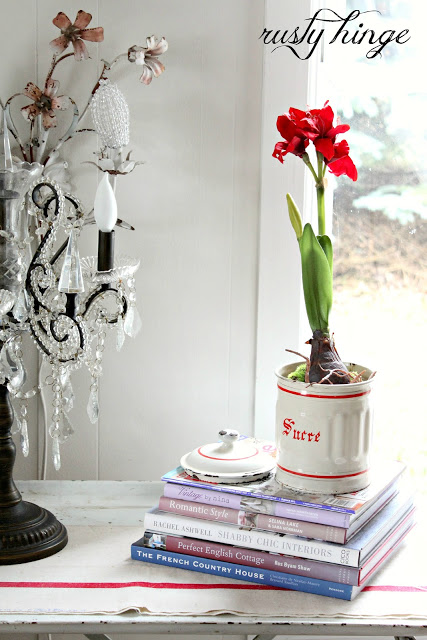 and laid a bounty under this festive tree perched on a sleigh.
On Christmas morning, Maria was astounded to find gifts she had only dreamed about …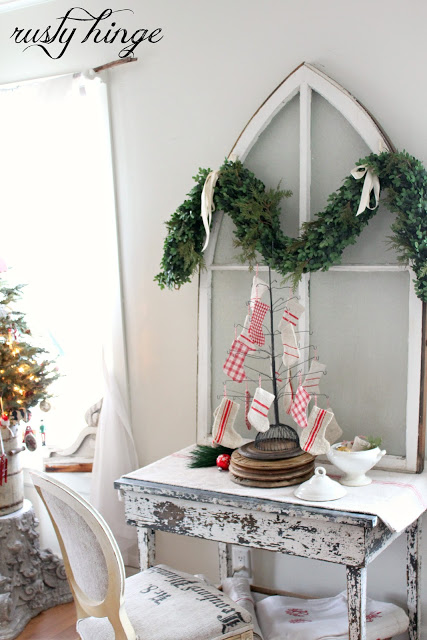 so she sat at her desk and penned a letter to St. Nick himself …
thanking him and asking if he'd like to go antiquing sometime since it looked like the North Pole had such amazing places to shop.
Peer into Mrs. Claus's snow globe and visit Maria at Rusty Hinge to see all of her vintage goodies.
Stop by House #1, House #2 and House #3 on this Four Festive Holiday House Tour.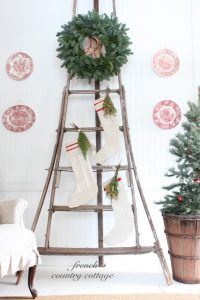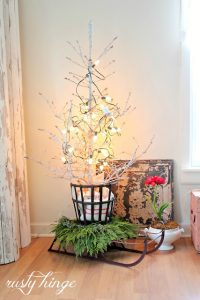 And don't forget to check out my decked out holiday house tour too.