Exceptionally Eclectic – City Farmhouse Blog
Jen from City Farmhouse blog loves stuff!
She brings it home, lives with it awhile, then makes her mark by repainting, reupholstering and rearranging.
And she really knows her stuff as can be seen from her amazing water front home on Long Island.
The family room says it all.
The entire huge room including all furniture (except sofas), accessories, pillows, rugs … was done for less than $1,700.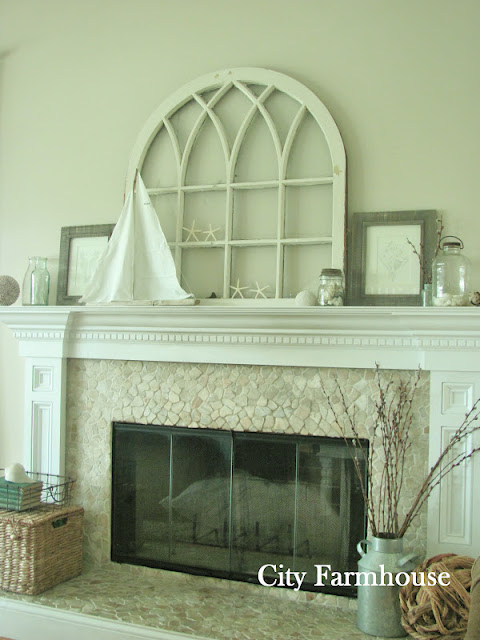 Thanks to Jen's knack for finding fabulous things at estate & yard sales and shops like Home Goods and outlet stores.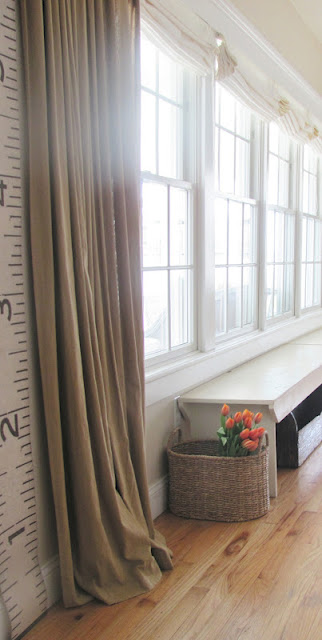 Even her stairs have got my number.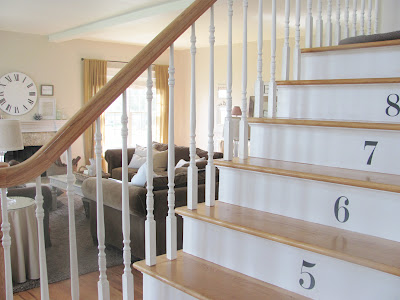 The farmhouse dining room has an eclectic mix of furniture including this striped bench.
And Jen created this fabulous built in cabinet where there was once an empty space.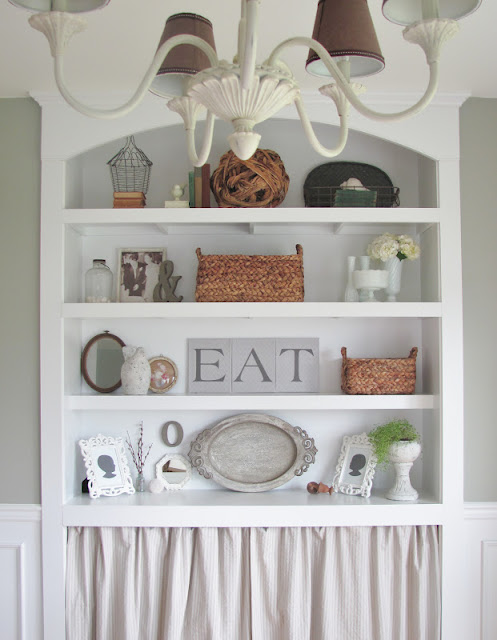 MDF + decal = bicycle art for less than $20.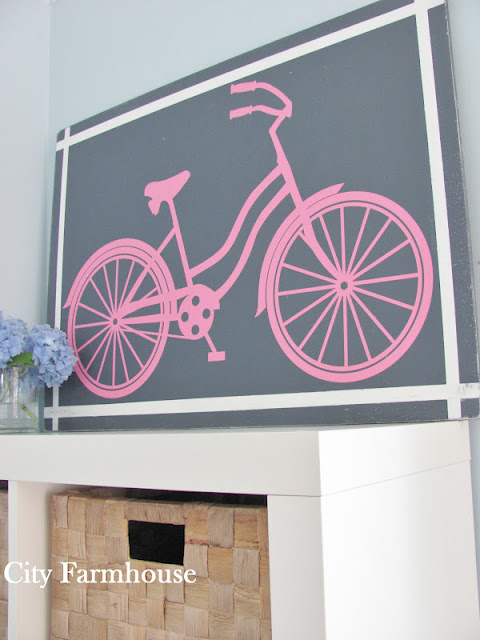 This $60 hutch needed a little oomph with the help of chalkboard paint.
But if Jen ever gets sick of the paint, she did something ingenious to make sure she can remove it in seconds – yes, she painted it on contact paper!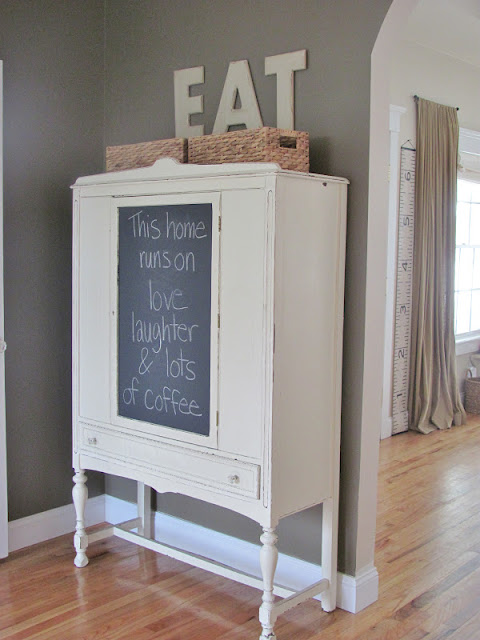 Don't you just love the wall color in Jen's kitchen?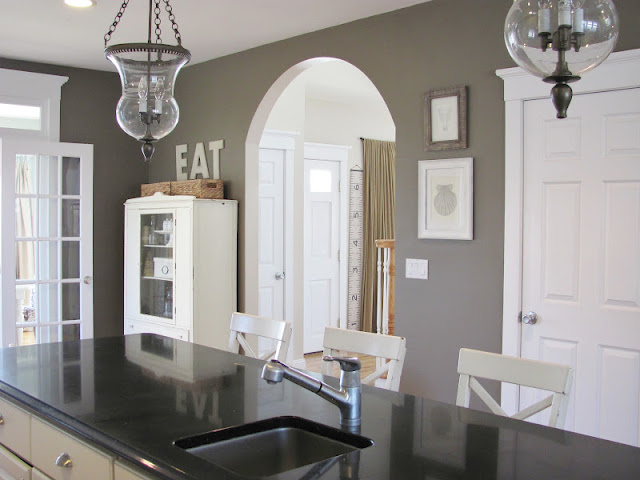 It pays to live by the water where Jen found this piece of driftwood and turned it into a towel holder.
Her bathroom art is simply an old frame painted and filled with starfish and burlap.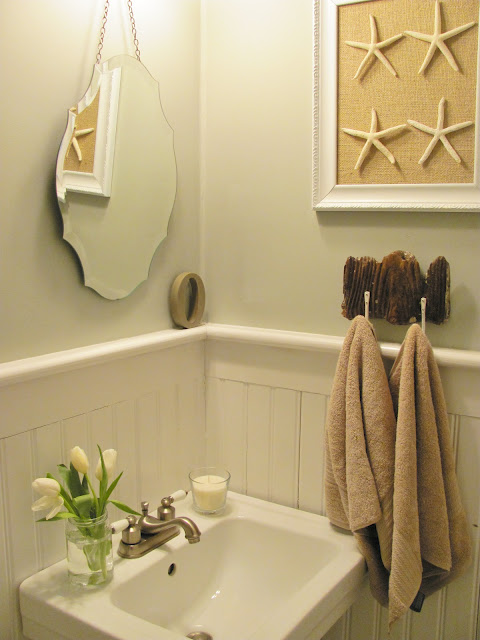 And last, but definitely not least, is Jen's amazing water view.
My unsuspecting new friend doesn't realize she's just a hop, skip and jump away from me.
Hope she doesn't turn out the lights and draw the curtains when she sees me pull up!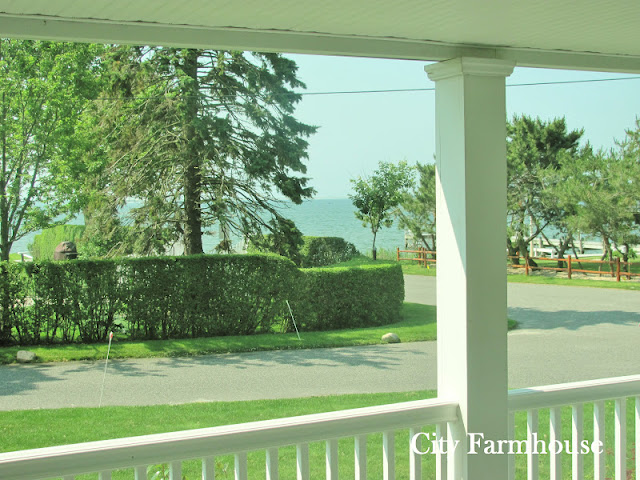 Head across the water to visit Jen at City Farmhouse where I'm sure she'll give you a Long Island welcome.
Click to see more Exceptionally Eclectic homes.