Fab Friday Finds – It's Not Too Sweet
It's not too sweet
It's refreshing, crisp and neat
Canada Dry ginger ale,
It's not too sweet.
Remember that song from the 70's?
Hope it's not stuck in your head now.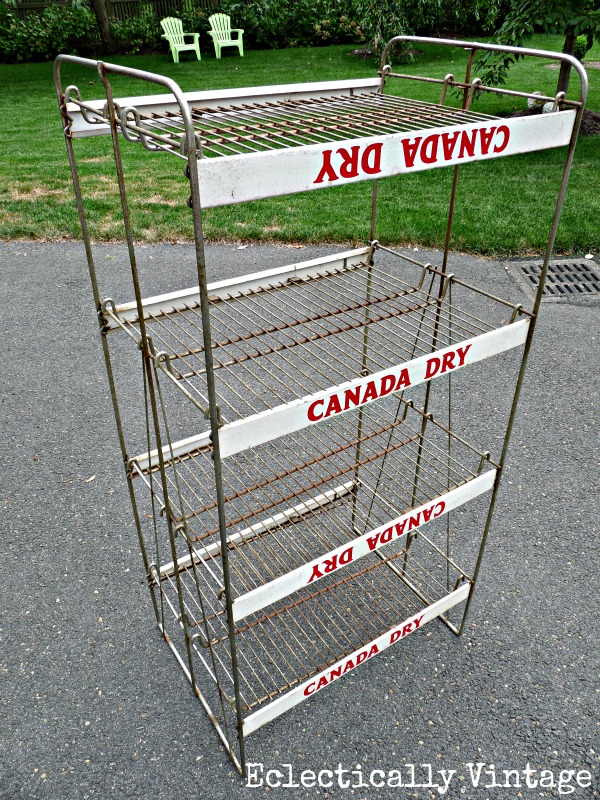 Found in the garage of an estate sale (the first place I head), I gasped, grabbed it, lugged it to my car and happily cleaned off all the spider sacks.
I think I've got the perfect spot for it.
Ain't she sweet?
I see a running theme with my recent finds – from my Peter Max 7-Up Sign to my Coke Crate to these Canada Dry shelves!
Now all I need is a Fanta sign and I'll be set.
Check out my other Fab Friday Finds.
Sharing Here:
Funky Junk Interiors, Southern Hospitality, My Uncommon Slice of Suburbia
Savvy Southern Style, Funky Junk Interiors