I recently had the pleasure of meeting my new blogging BFF – Denise of The Painted Home when she shared her Secrets of Throwing a Yard Sale.
We are kindred spirits – Philly girls (I grew up nearby) who never met a yard sale where we didn't screech to a grinding halt.  She's a designer who's been featured at the Philadelphia Home Show and even sells her finds at Serendipity, a shop in Doylestown, PA.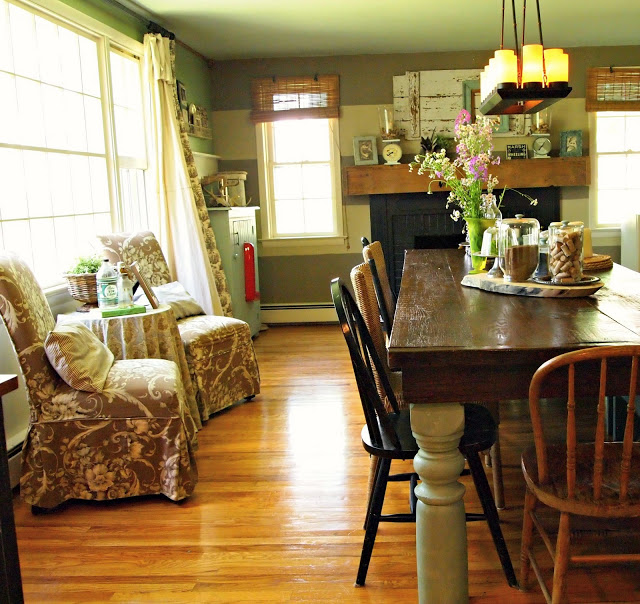 Her home is always evolving around her latest yard sale find.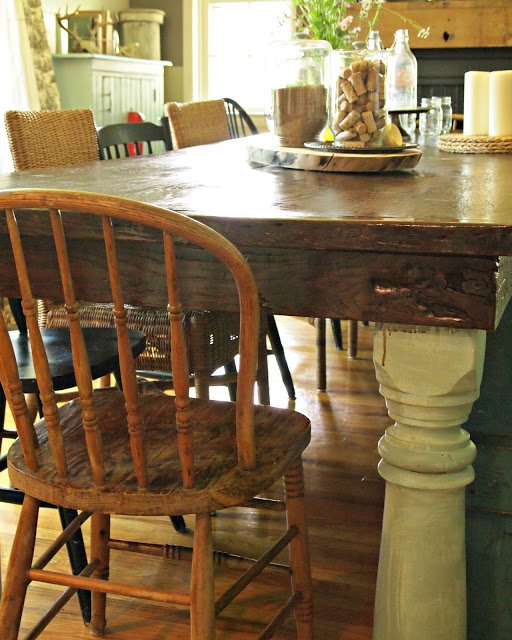 Now that's my kind of bar!  I'll have a glass of red please.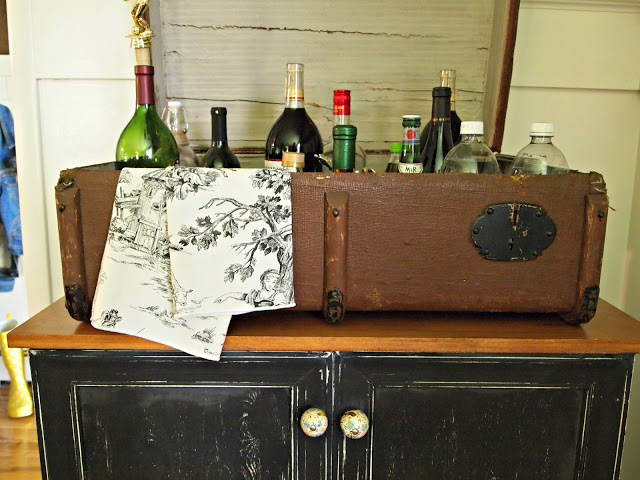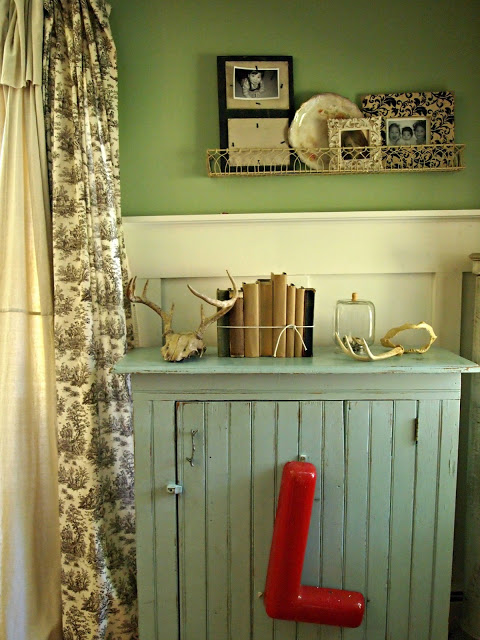 D-17 – bingo?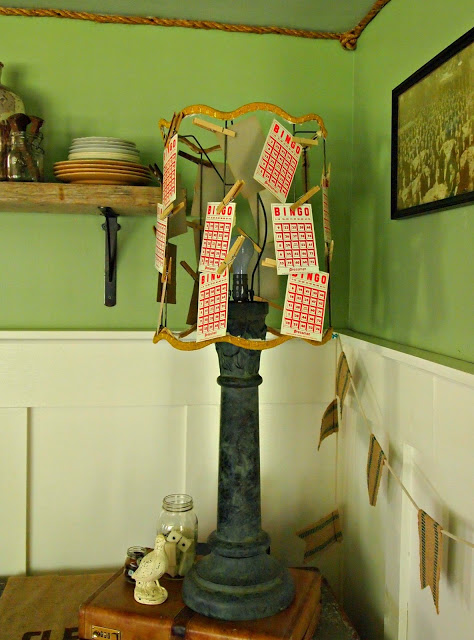 Indoor shutters and a stump table are some of the many unexpected surprises.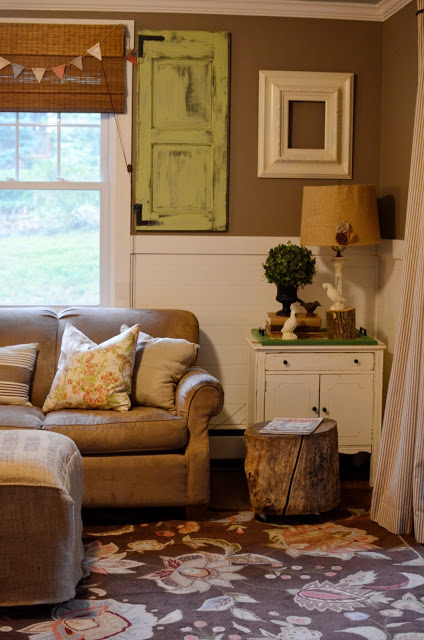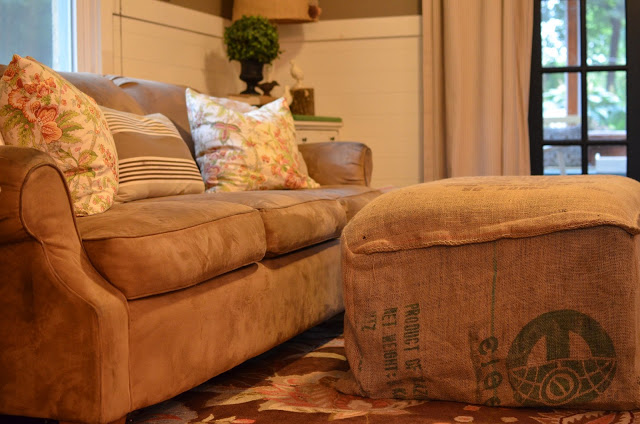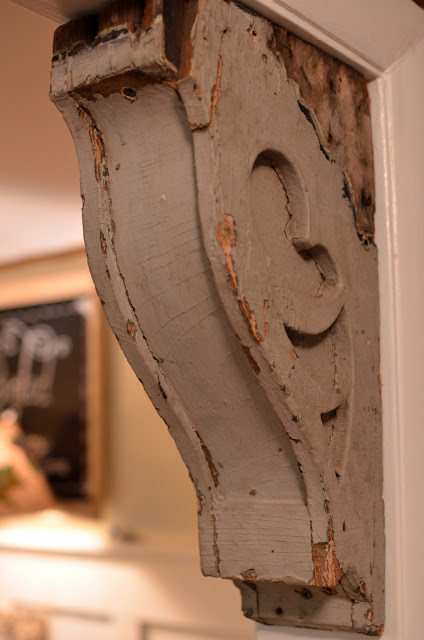 Love the book page wallpaper.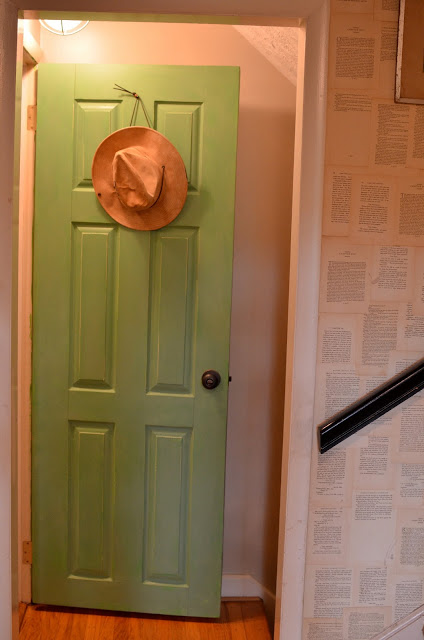 Just one of the animals in Denise's menagerie.  He really loves yardsticks as you can see.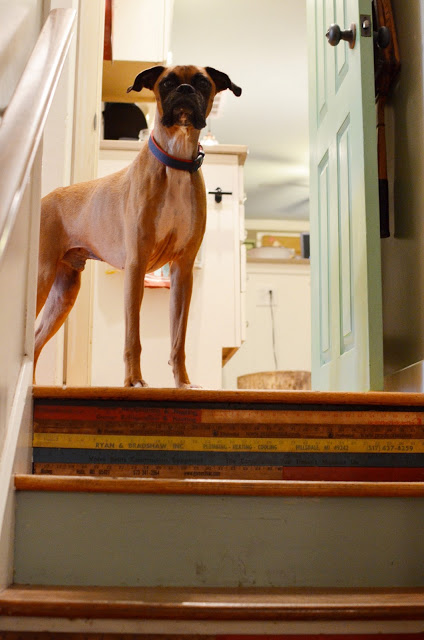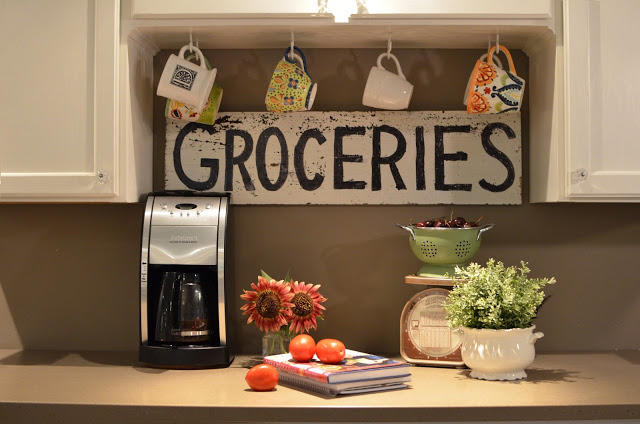 Turn an old dresser into a kitchen island – love the lonely little white knob.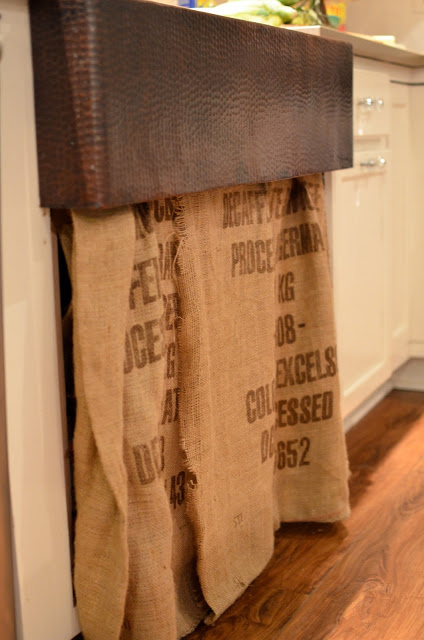 A memo board made from the very unexpected, an old pigpen gate.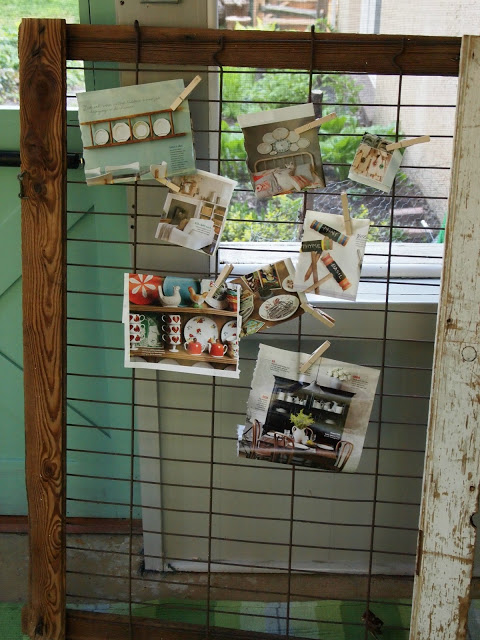 The perfect little bedroom under the eaves with a great mix of patterns.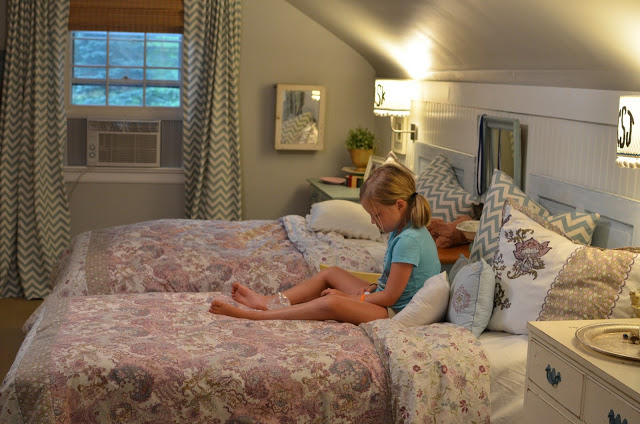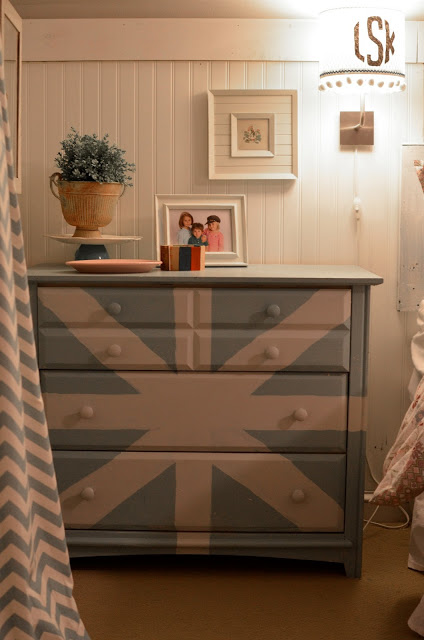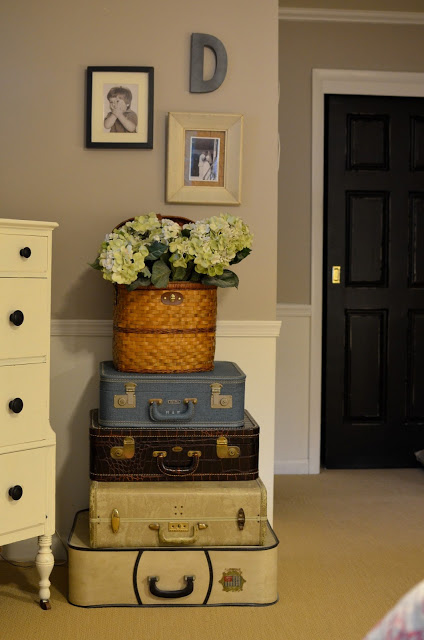 Even the laundry room gets in on the fun.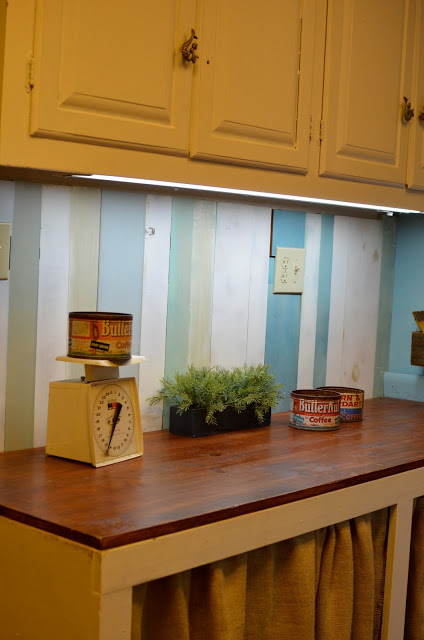 I grew up in a house with the same stone – one of my favorites on a house.
See how Denise made her own shutters – to mimic the look of copper!
Have I mentioned I want a screened in porch – if it's filled with flea market fabulous like this.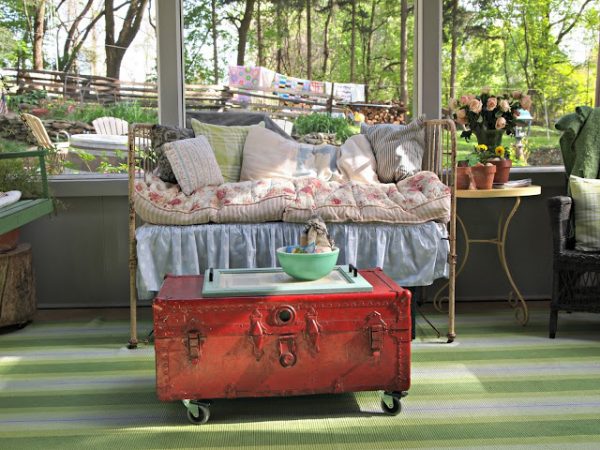 Every room needs a little punch of red.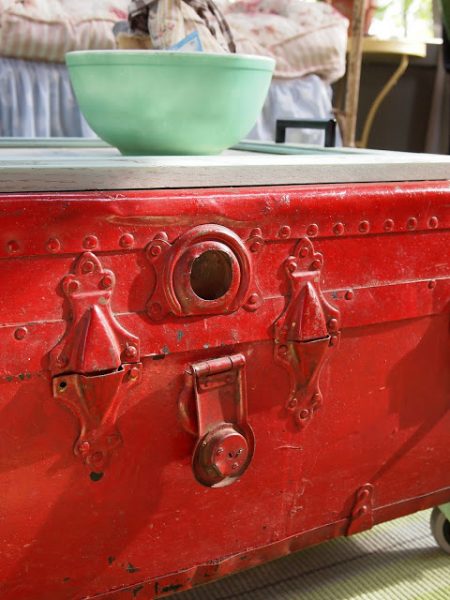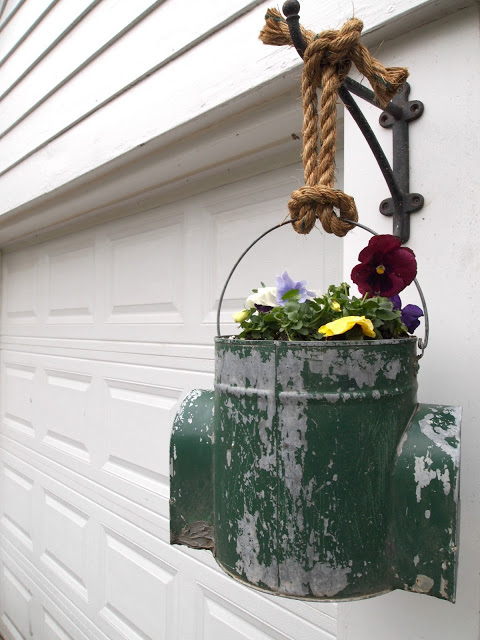 Denise painted this faux brick walkway!  You've got to see the before – a big slab of gray concrete.