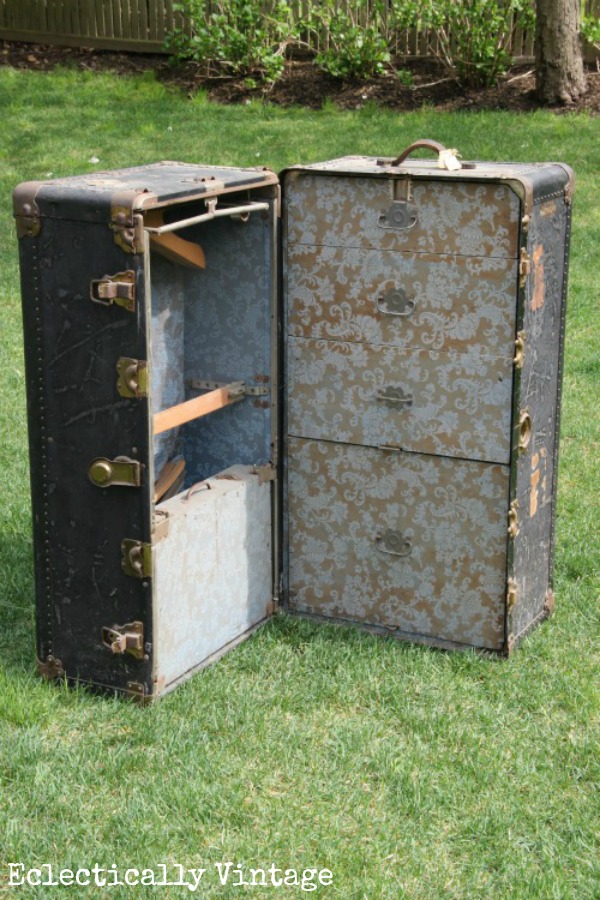 Wouldn't it be fun to go back to the days when people dressed to travel.
Big hats, high heels and gloves to get to your destination and the rest of your wardrobe packed away in a giant steamer trunk or two.
Very Downton Abbey.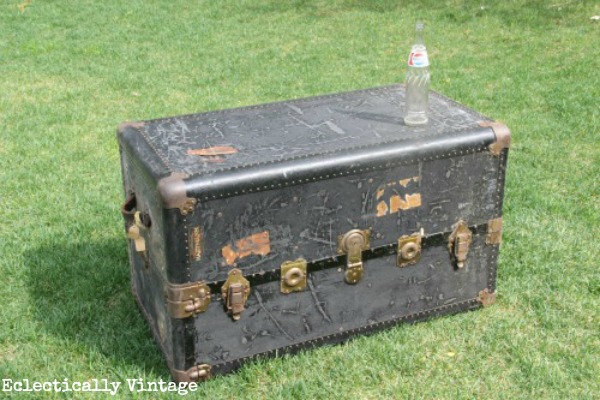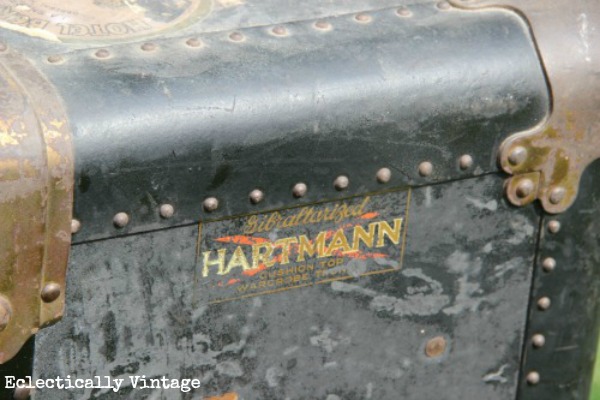 Maybe a trip on the Orient Express or a transcontinental cruise aboard the Queen Mary.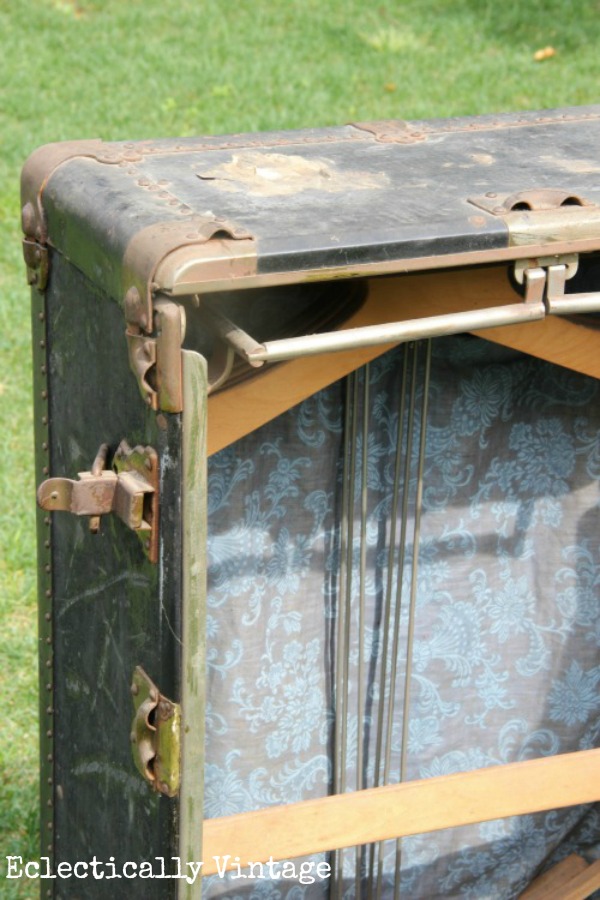 Every garment perfectly hung and not a wrinkle to be found.
Servants would unpack your trunk while you sipped a cocktail while planning your outfits …
whites for croquet on the great lawn then the flowing red gown with the matching jeweled comb to wear to the ball.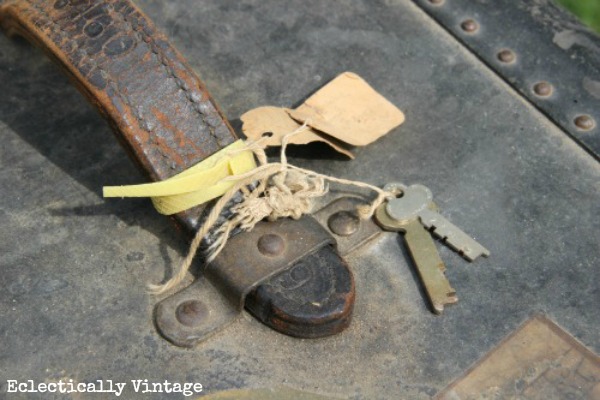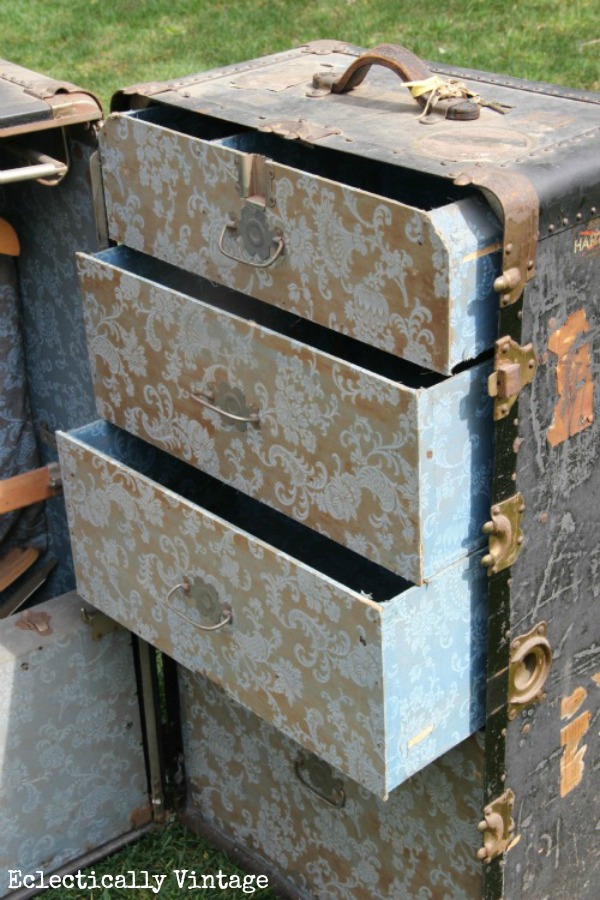 What do you think – take it with me on my next vacation (and make my hubby lug it around) or use it as a coffee table?
What have you found lately that makes your heart go pitter patter?