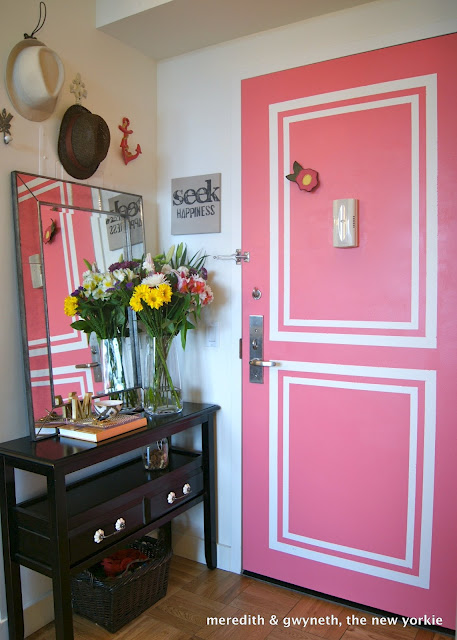 I am now living vicariously through Meredith of Meredith & Gwyneth, the New Yorkie
who is living the life as a single gal (with her dog Gwyneth) in NYC
(recently transplanted from North Carolina).
Girly girl pink and finds from the local dumpster combine into one fabulous apartment –
all 470 square feet of it!
She had me at pink door.
I fell deeper when I spotted the plate wall.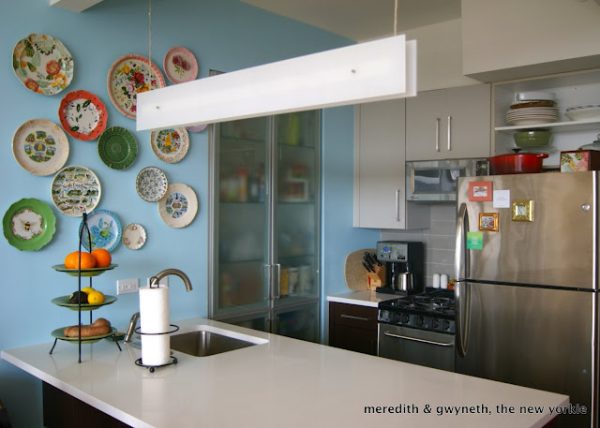 I needed to be resuscitated  when I saw this green dumpster dive dresser transformation.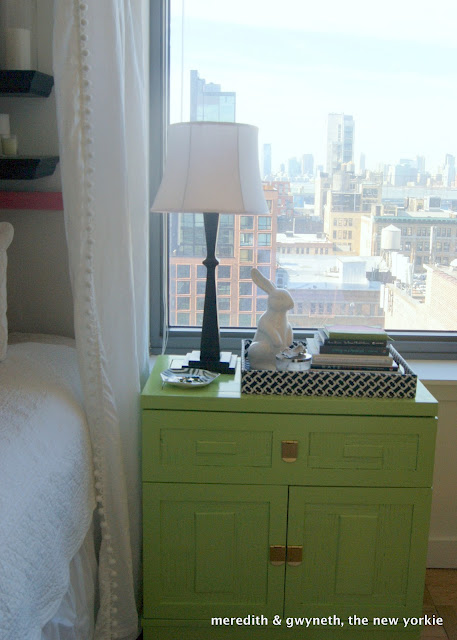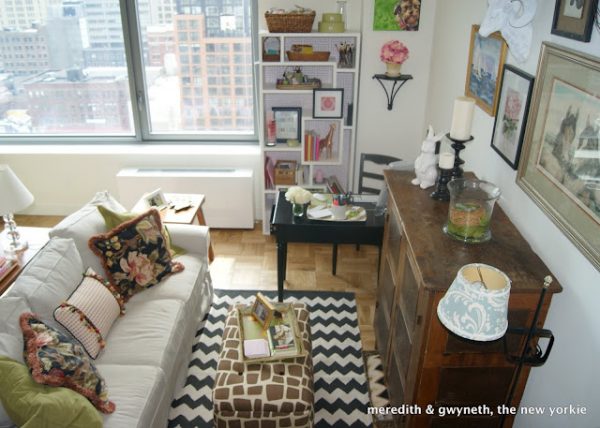 Then she goes and blings out a plain Jane Expedit bookcase with these fabulous overlays.
Deep cleansing breaths Kelly – ok, I've composed myself.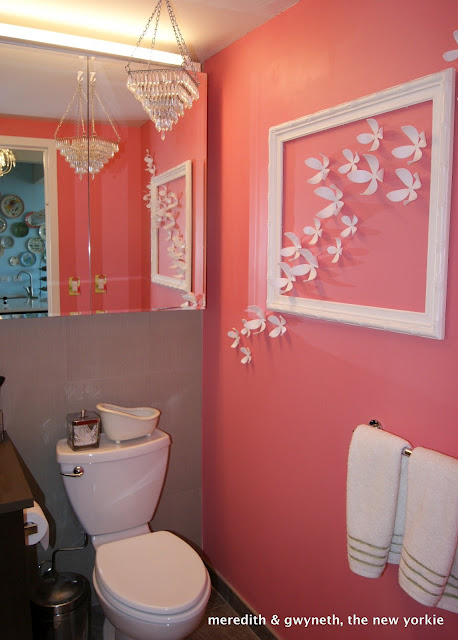 Pink dumpster dive frame headboard anyone?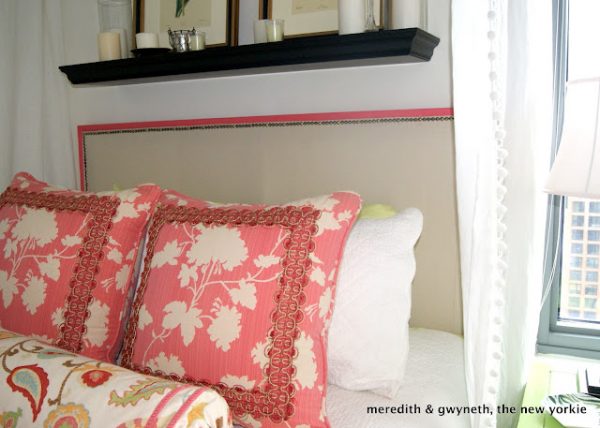 I'm just a quick train ride into the city Meredith so don't be alarmed if you hear a knock on your door one day soon.
I could take Gwyneth for a walk in Central Park and then by that fabulous dumpster of yours!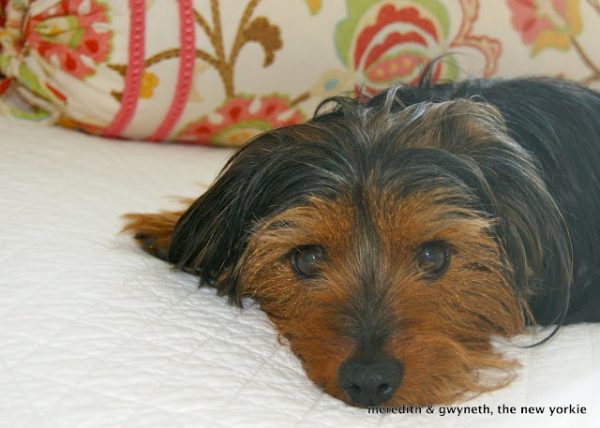 Head on over to visit Meredith & Gwyneth, the New Yorkie to see more of their apartment and DIY fabulousness!
See all of my Exceptionally Eclectic Home tours here.