Exceptionally Eclectic – I Heart NYC Apt
Need small space apartment decorating ideas? This apartment is small on space but big on style. See how to personalize your home with paint, thrift shop finds and creative display and storage ideas.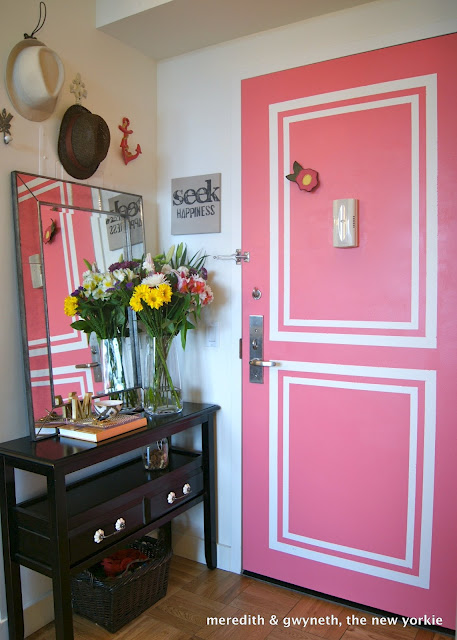 I am now living vicariously through Meredith of Meredith & Gwyneth, the New Yorkie
who is living the life as a single gal (with her dog Gwyneth) in NYC
(recently transplanted from North Carolina).
Girly girl pink and finds from the local dumpster combine into one fabulous apartment –
all 470 square feet of it!
She had me at pink door.
I fell deeper when I spotted the plate wall.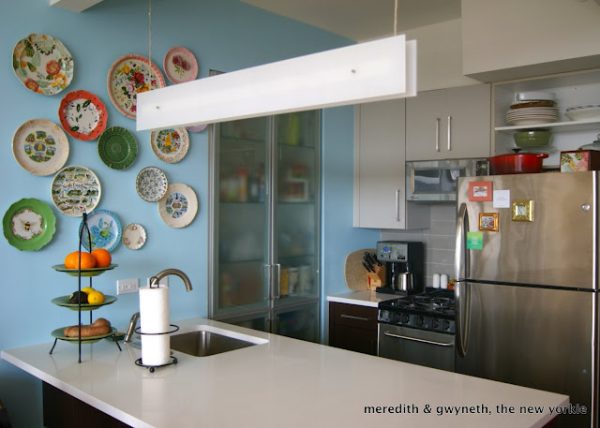 I needed to be resuscitated  when I saw this green dumpster dive dresser transformation.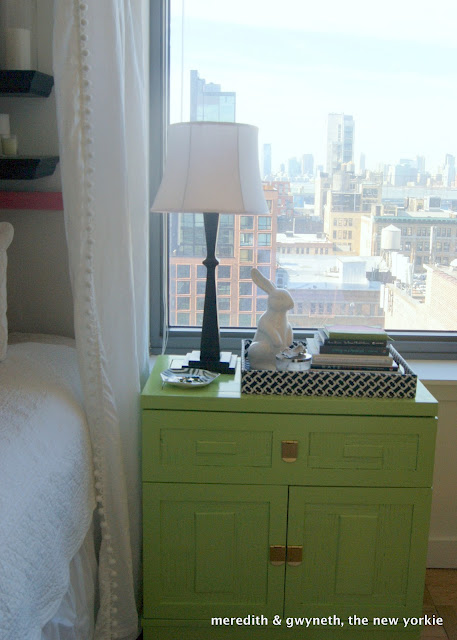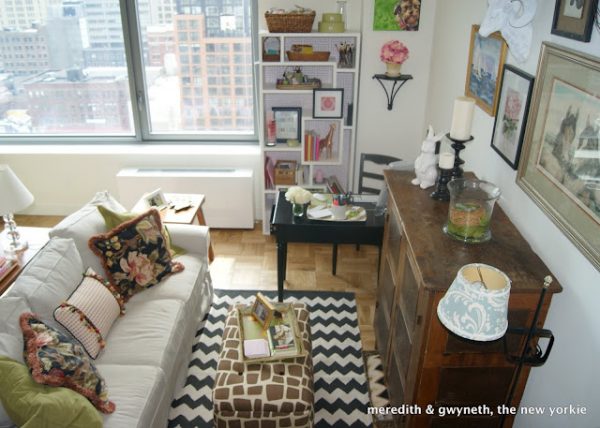 Then she goes and blings out a plain Jane Expedit bookcase with these fabulous overlays.
Deep cleansing breaths Kelly – ok, I've composed myself.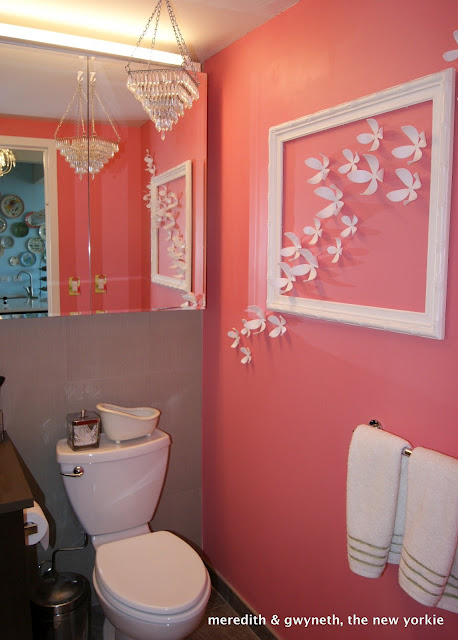 Pink dumpster dive frame headboard anyone?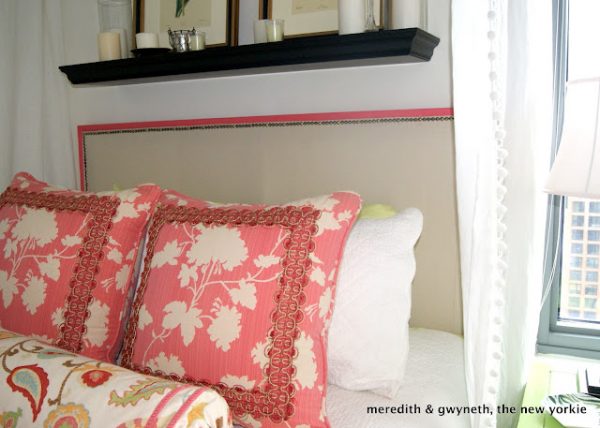 I'm just a quick train ride into the city Meredith so don't be alarmed if you hear a knock on your door one day soon.
I could take Gwyneth for a walk in Central Park and then by that fabulous dumpster of yours!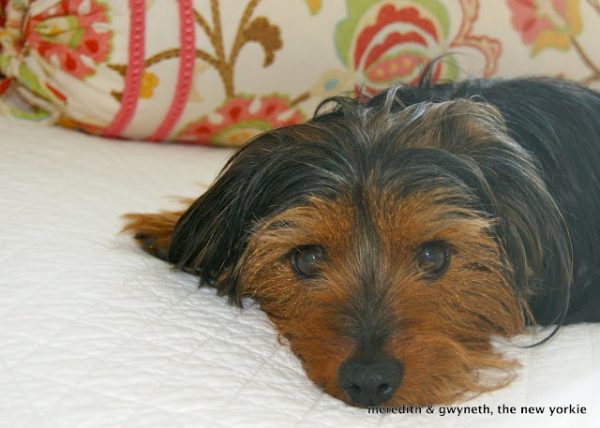 Head on over to visit Meredith & Gwyneth, the New Yorkie to see more of their apartment and DIY fabulousness!
See all of my Exceptionally Eclectic Home tours here.