Three is definitely a charm …
and I was charmed by these industrial stools found over the last few weeks.
A little yelp was emitted from my lips when I spotted the first white metal & wood stool.
The second stool had me doing my happy dance.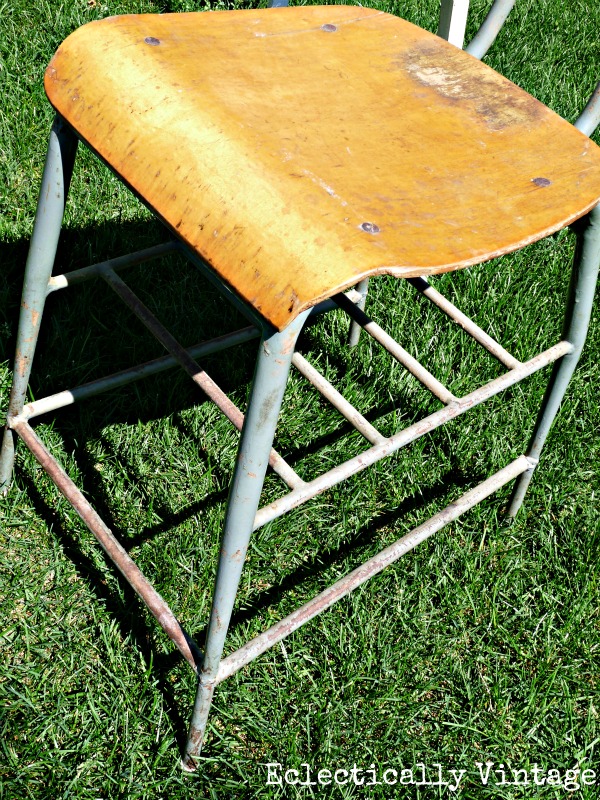 But when I ran in a frenzy towards the industrial drafting stool in the dark, dank recesses of an estate sale basement, I think I frightened small children and pets.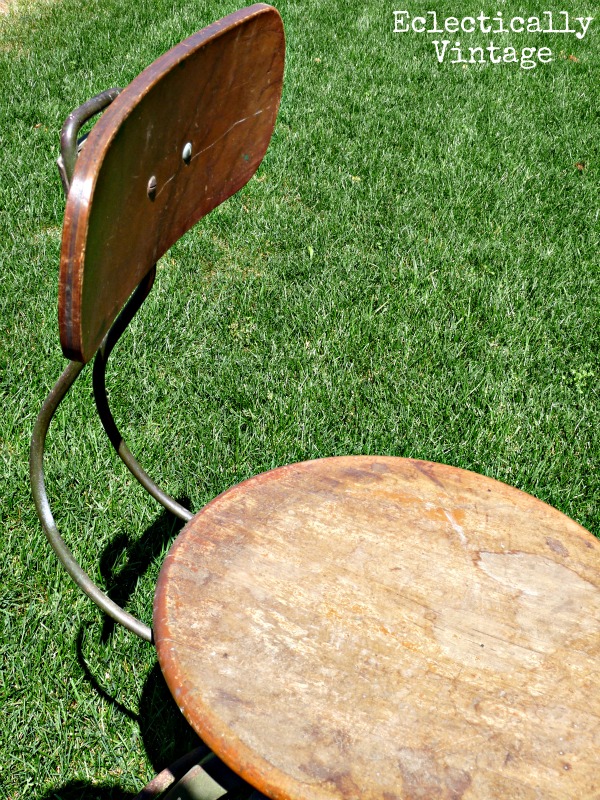 But I can console myself knowing I'll never see those people again (right)?!
Newsflash!
Karianne from Thistlewood Farm and I have started a new blog – A Dust Bunny Life.
It's all about keeping things simple – we'd love your submissions with your favorite simple ideas.
Stop over and visit and listen to our first podcast where we chat with Debbie from Debbiedoo's.
Linking Here:
Southern Hospitality – Thrifty Treasures
Knick of Time