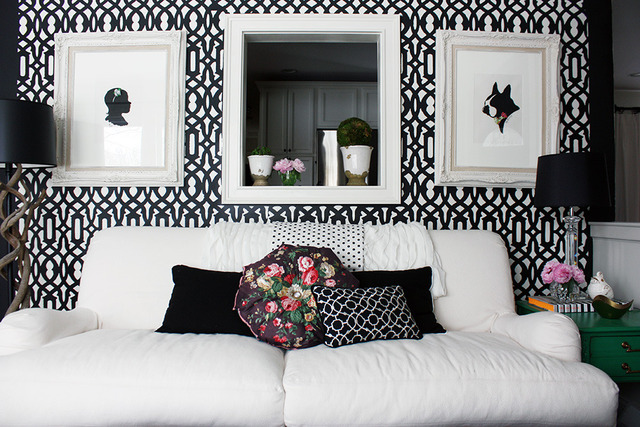 I've gotta love a color loving gal like Kelle of Kelle Dame Interiors.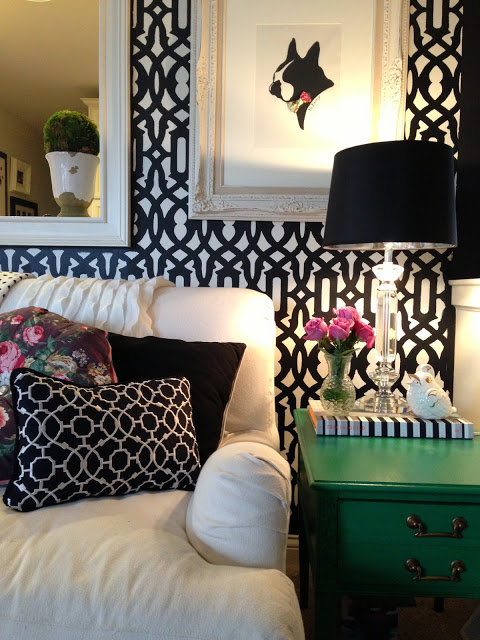 She doesn't shy away from pattern either – and never met a stencil that could intimidate her.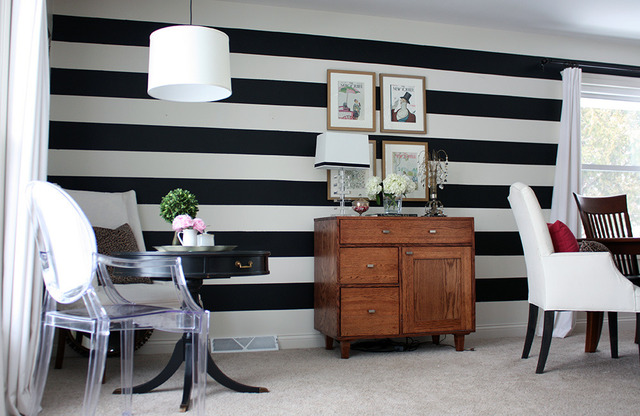 How cool is this fabulous starburst mirror!
This is one organized home (Kelle's 8 years as a paralegal comes in handy here).
Frame a few pieces of silverware – instant art …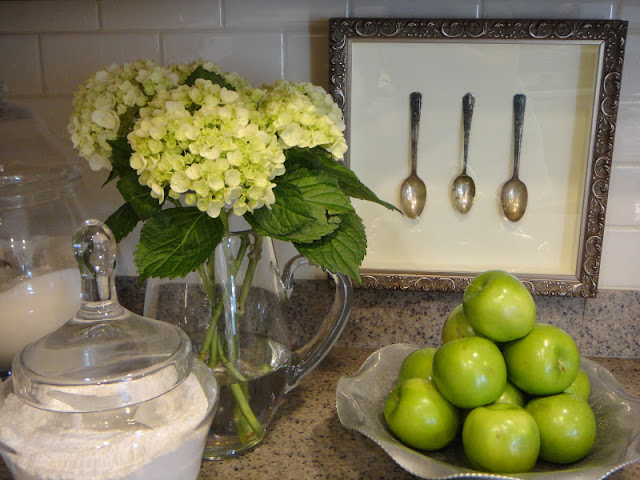 or paint a sea fan and pop it in a frame.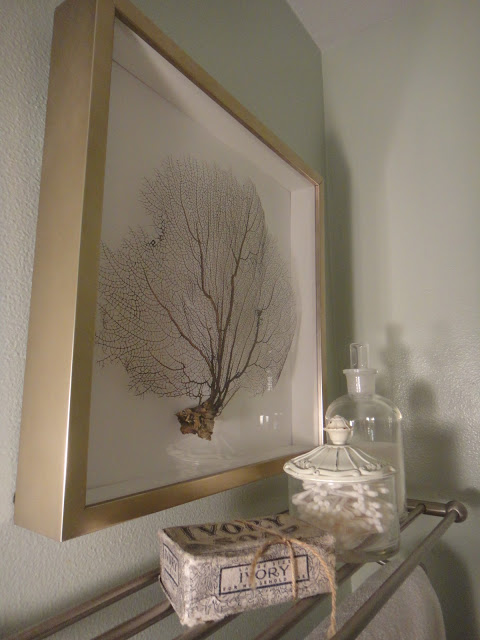 Every gal needs a pop of pink in her life …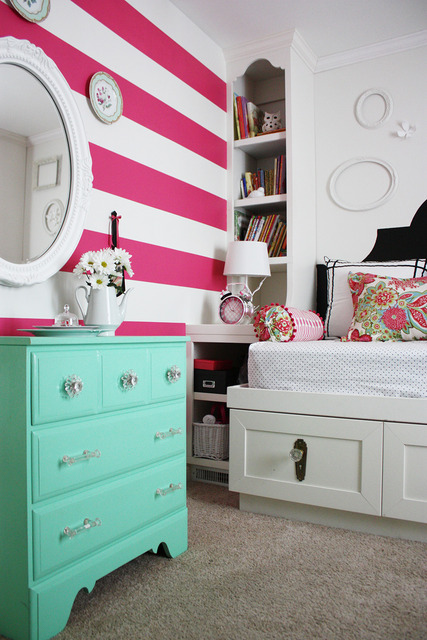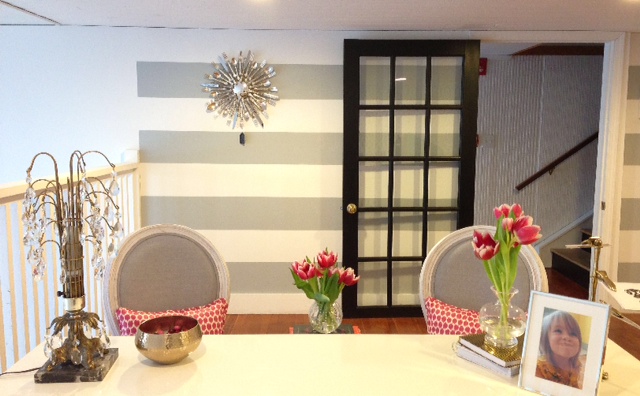 I'm in love with this birch coat rack Kelle's hubby made.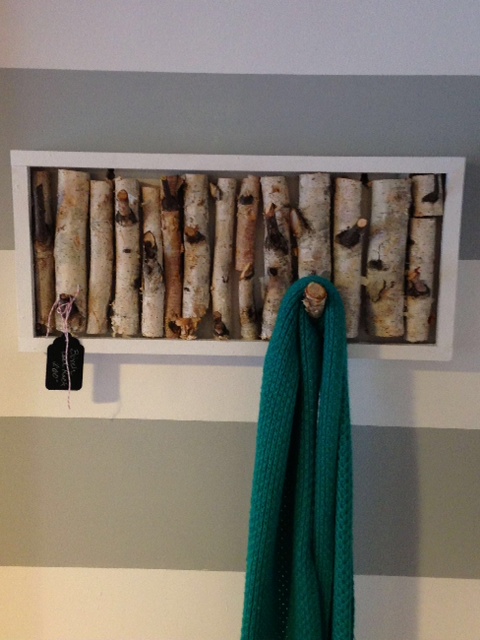 And who's that dapper little fellow?  He's as stylish as that stenciled wall.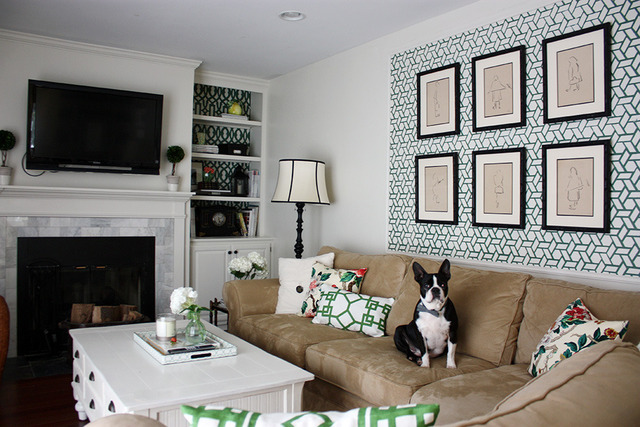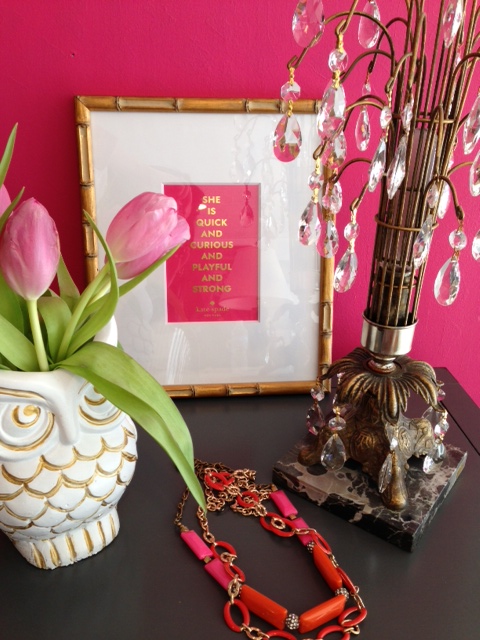 Fabulous quote gives oomph to an old mirror.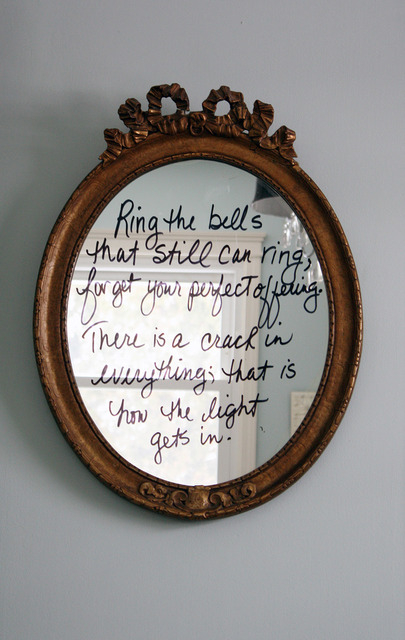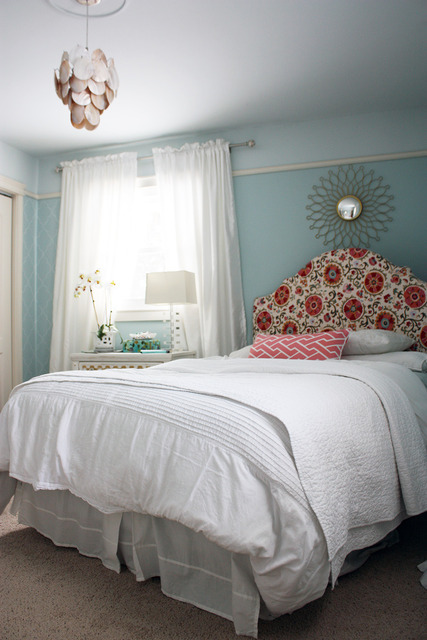 Pop on over to Kelle Dame Interiors and say yes to color (and hi to her bow-tie wearing, high styling pup named Benny).