Free Vintage Soda Crates … and How I Rescued Them From the Ashes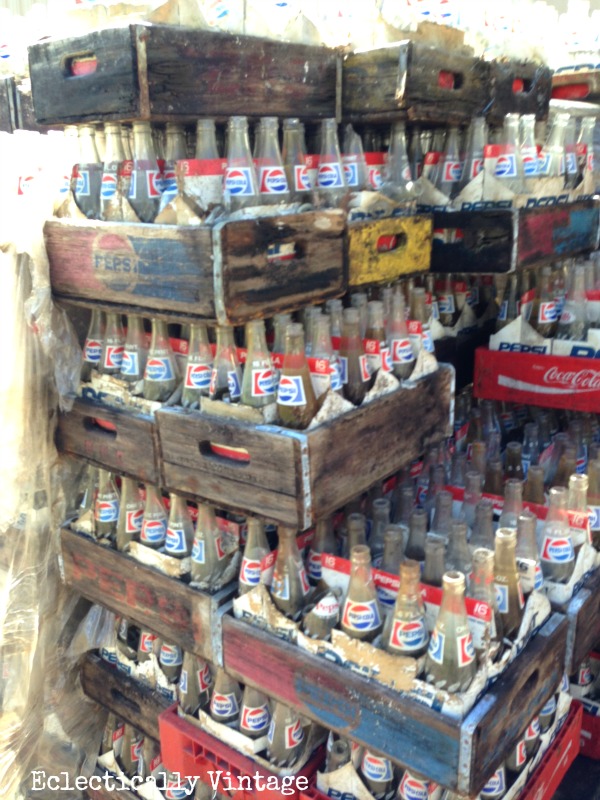 The Craigslist ad had me at FREE!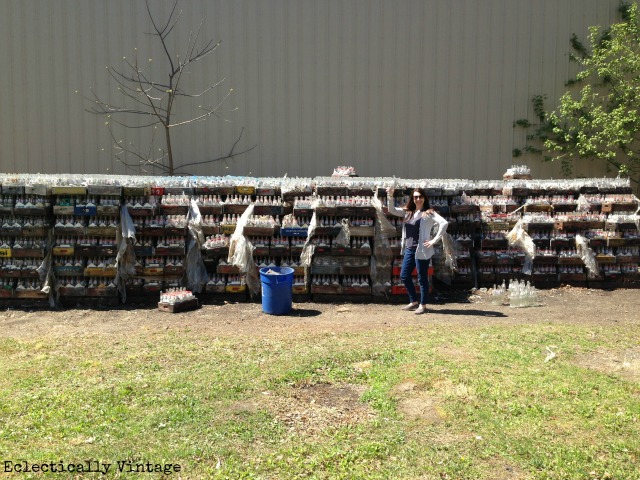 2,000 vintage wooden soda crates – take as many as you want.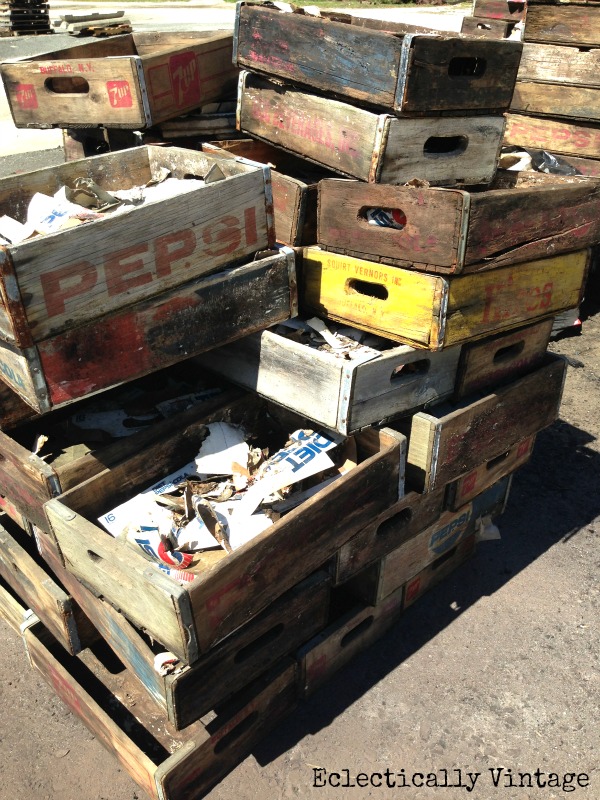 Piled high and filled with cardboard – this pile was ready to be set ablaze.
Next to it sat all that was left of another pile, the metal edges on the crates.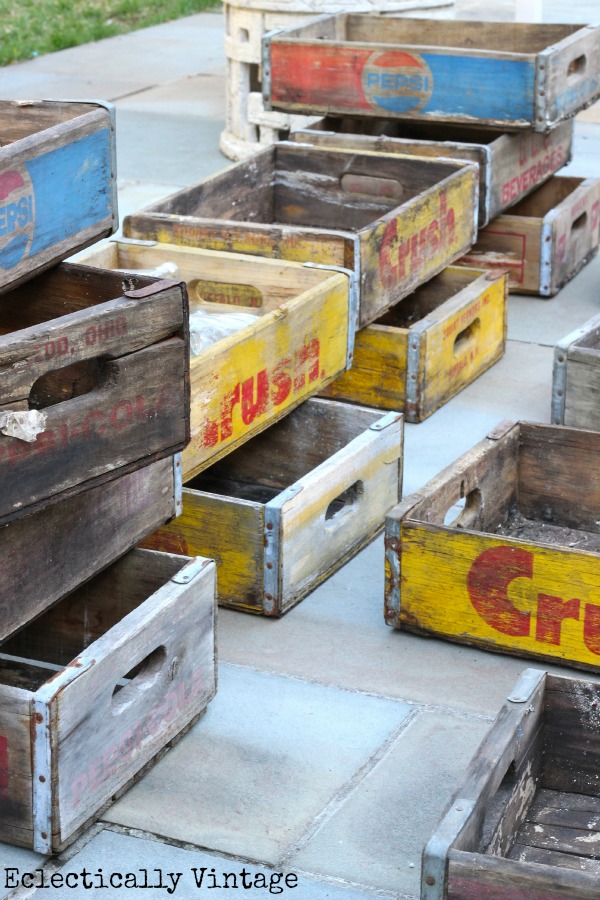 Don't think of me as a hero – I'm way too modest for such a title!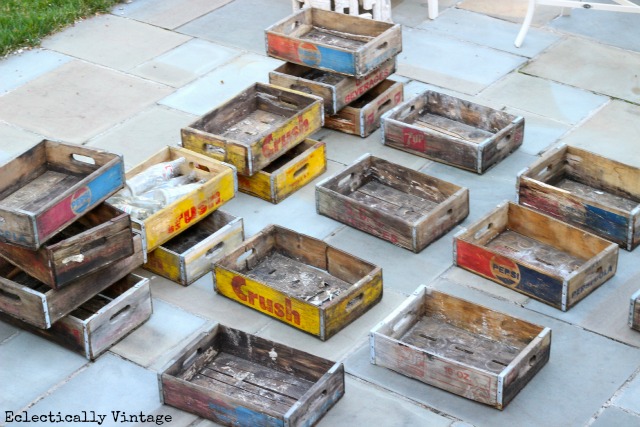 I prefer to think of it as doing my civic duty.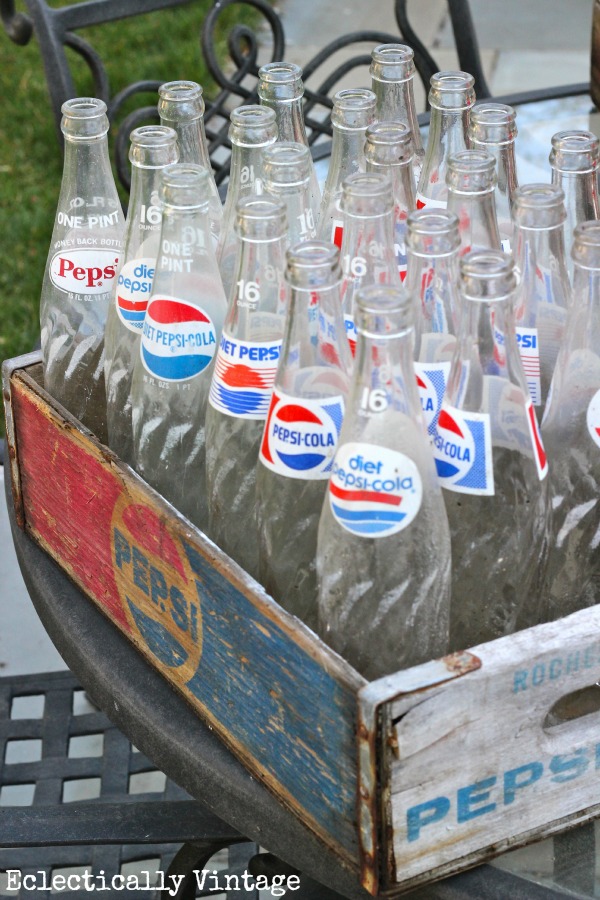 Alright.  I did it for purely selfish motives.
Shhh, let's keep that part between us.
This definitely makes up for my last Craigslist fail.
Check out all of my thrift finds here.
Have you gotten any great freebies lately?