I'm a sucker for mason jar crafts!
Have you seen my mason jar window treatment.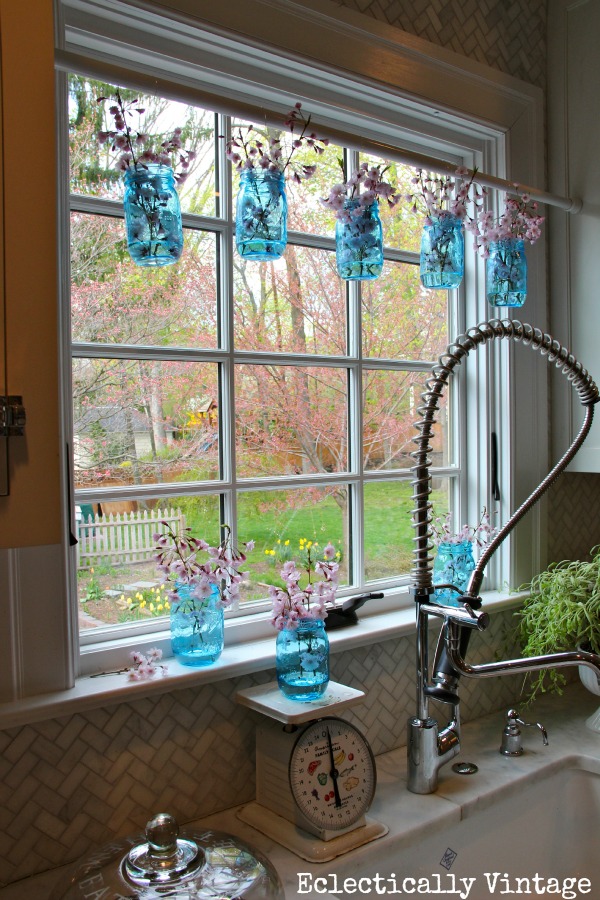 I forgot to show you how I wired the jars.
There was some trial and error but I finally figured out the easiest way.
How to Wire a Mason Jar
Supplies:
* 22 gauge wire (found mine in jewelry section of Michael's)
* pliers/wire cutter (mine is two in one tool – from jewelry section)
1) Bend a small, open loop with pliers in the end of 22 gauge wire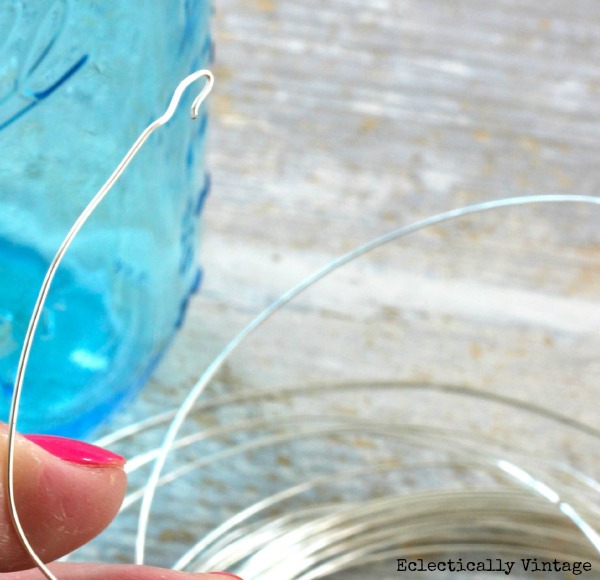 2) Wrap wire around the bottom lip of the mason jar tightly (tight is key or the wire will come loose)
3) Hook straight end of wire through the open loop and squeeze loop closed with small pliers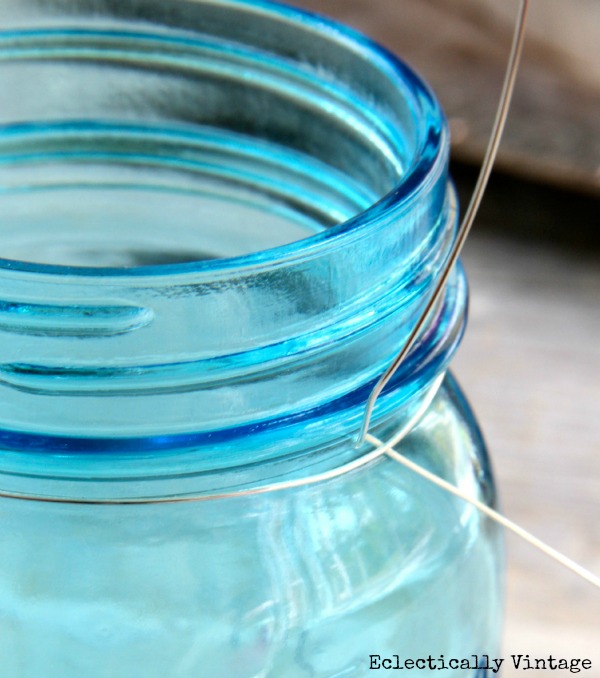 4) Decide how long you want your handle to be and cut wire to that length then form handle and thread end of handle wire underneath the wire that is wrapped around lip of jar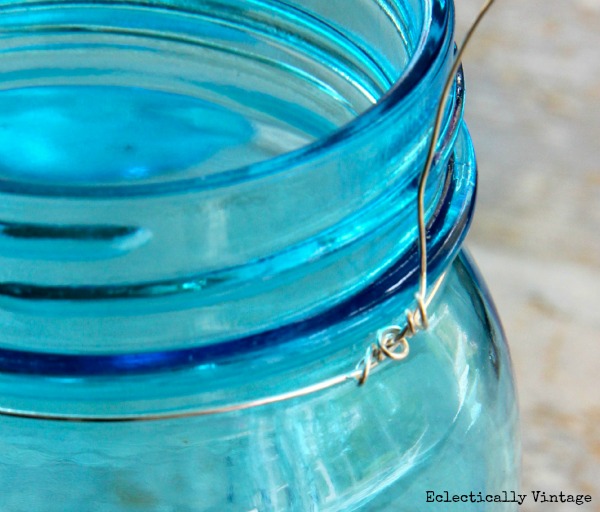 5) Bring end of wire up and around the bottom of handle and twist a few times then twist closed with pliers (snip of excess if you have any)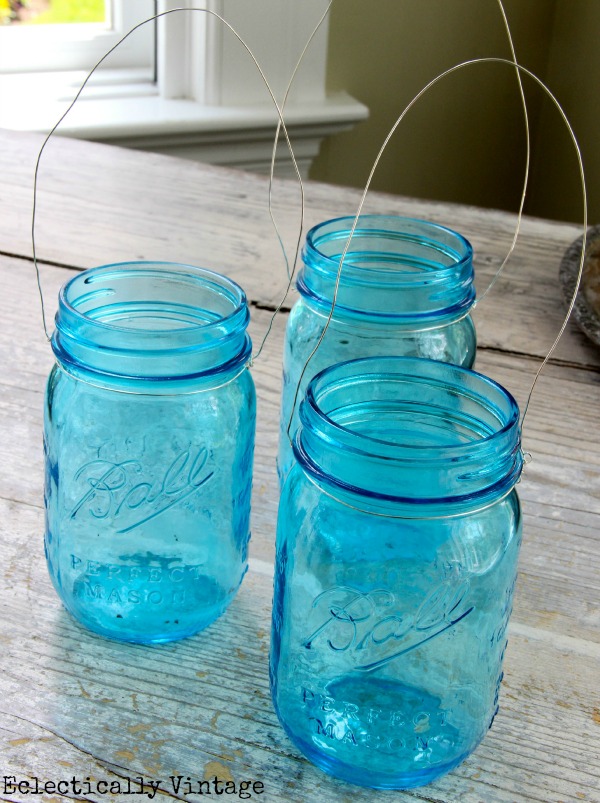 There you have it!