One look at Megan of Restoring the Roost's 1917 bungalow tour and you can see it's very special.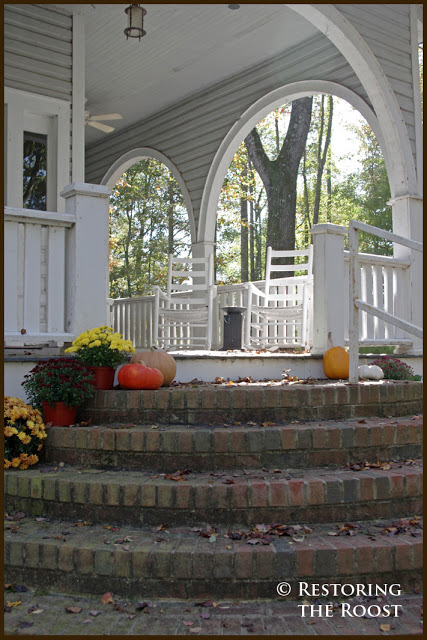 So special that the former owners actually moved the bungalow from it's former location and nestled it onto a new brick foundation in the woods of Carolina.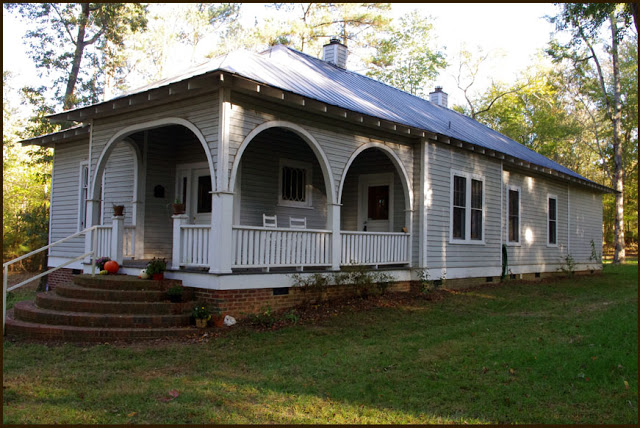 Megan and her hubs share their space with a small flock of of chickens (each named for a different herb)!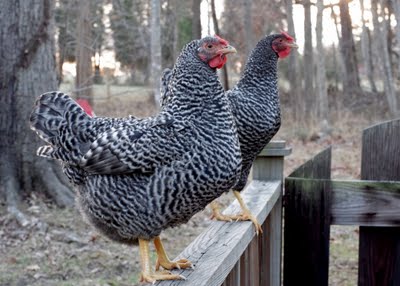 A stained glass transom is just one of the many very cool features of the house.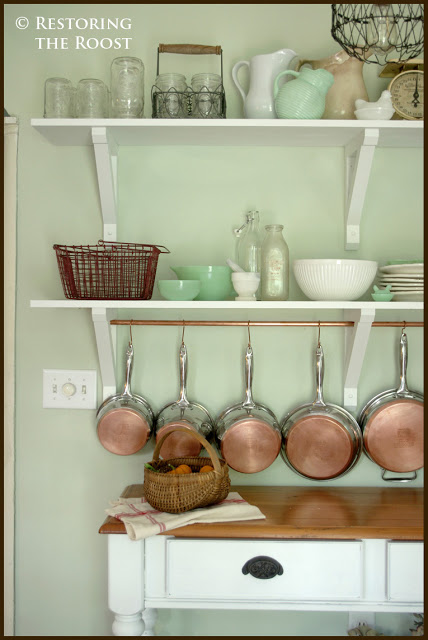 Of course there has to be a rooster inside too.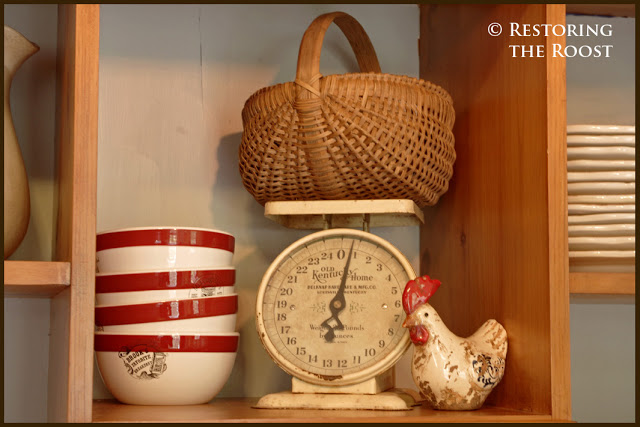 Does it get any better than a fireplace in the dining room …
or an iron gate interior door?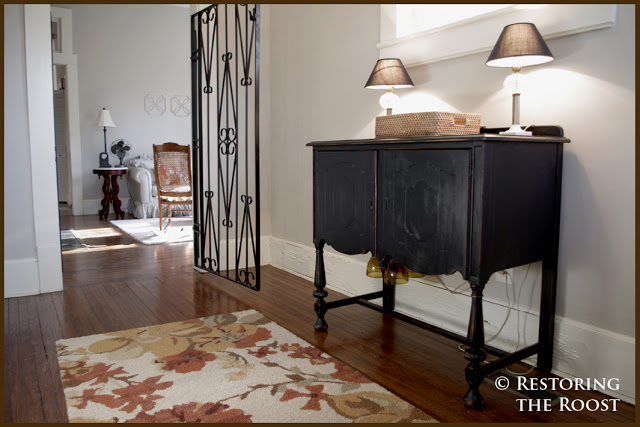 A cozy family room and another fireplace.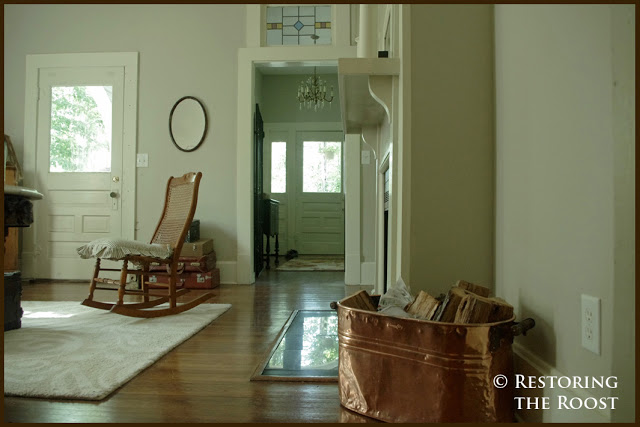 Isn't this the perfect country cottage bathroom?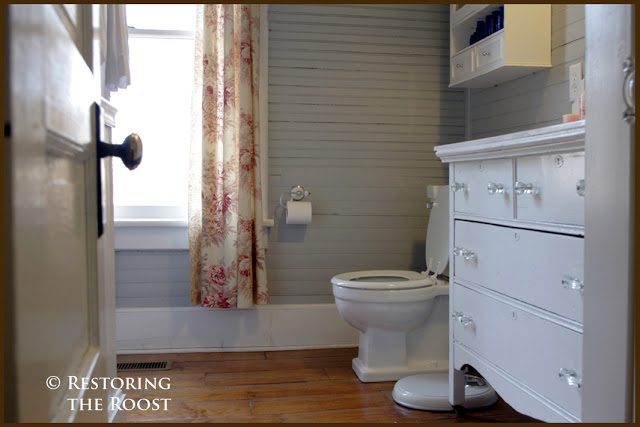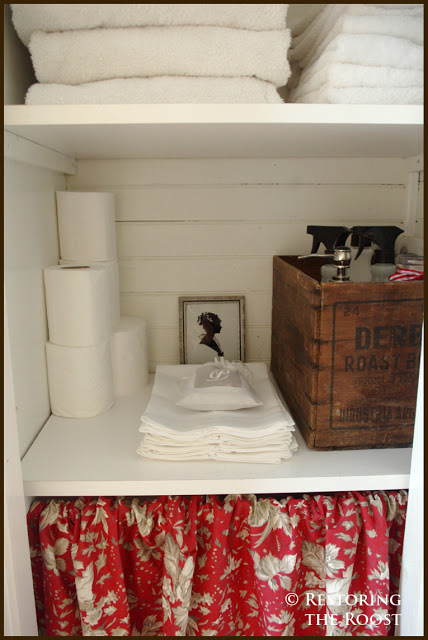 Touches of red in the bedroom.
One of Megan's many fabulous makeovers include this doorknob shelf – with a collection of vintage aprons.
She's got talent – she even shows us how to cane a chair!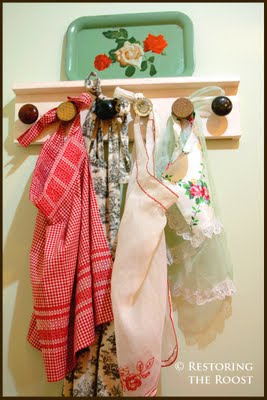 One of the best parts of the house is this porch made for sipping lemonade …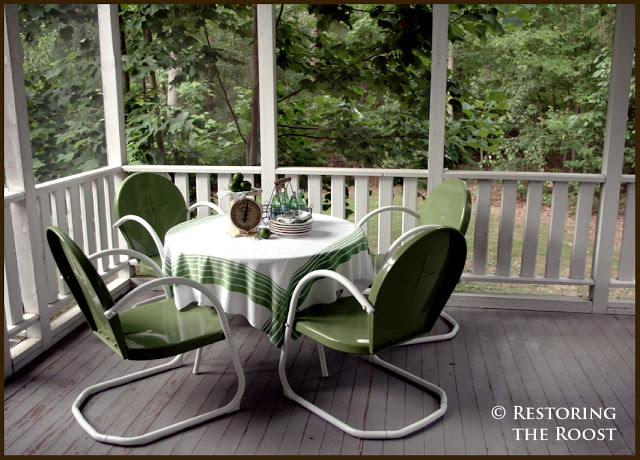 or Pellegrino …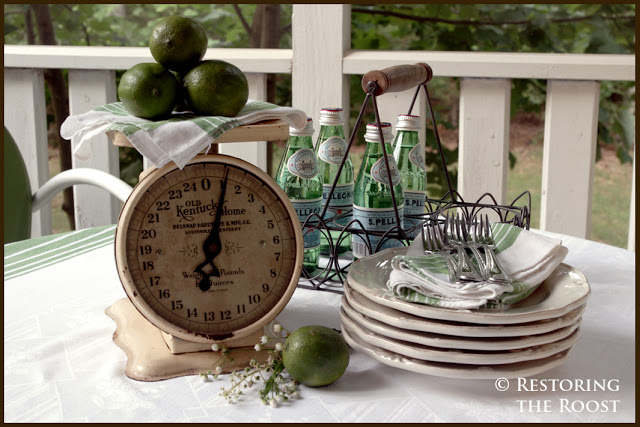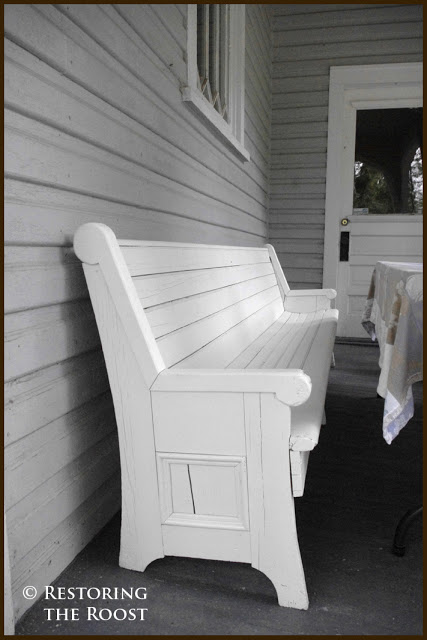 while admiring this view.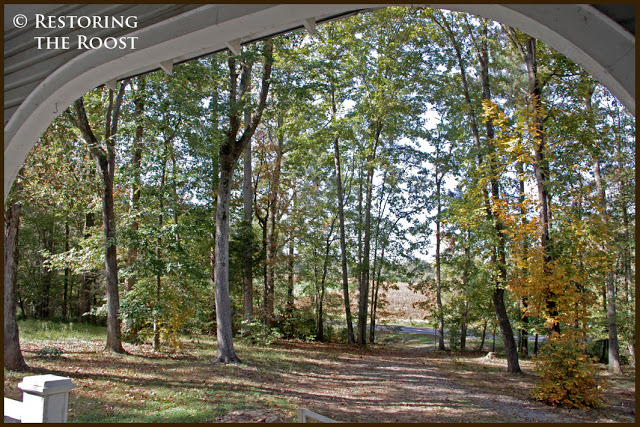 I have the urge for farm fresh eggs before I head out and build my own coop.
Probably not so I'll just stop by Megan's at Restoring the Roost whenever I want to see what the flock is up to.
See all of my Exceptionally Eclectic Home Tours here.