You've seen my loving cups, my Pyrex, my globes, my … well the list goes on and on.
Since it takes three to form a collection, it's official!
I am the proud owner of three, count em three, vintage portraits.
Isn't she lovely …
or is she strangely disturbing?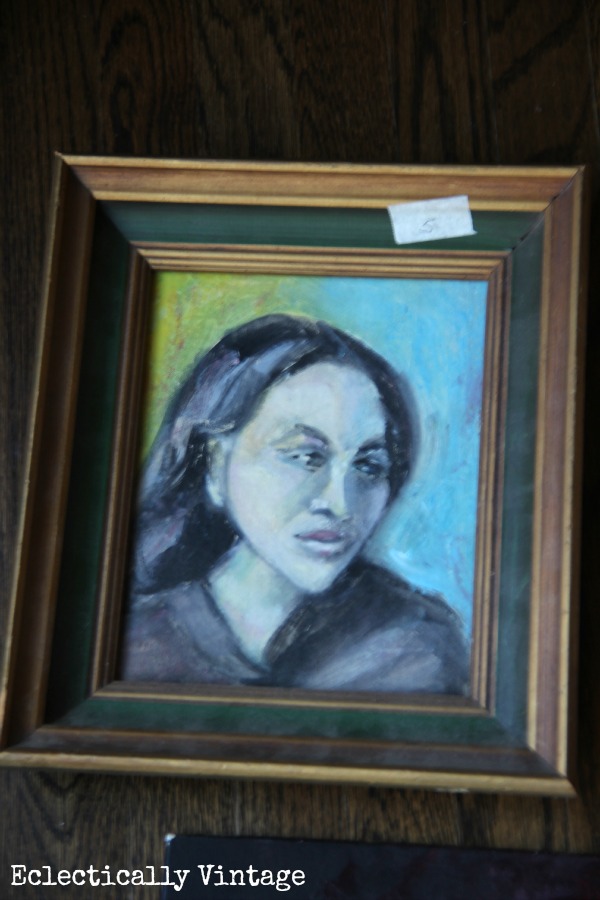 I can't quite figure out which?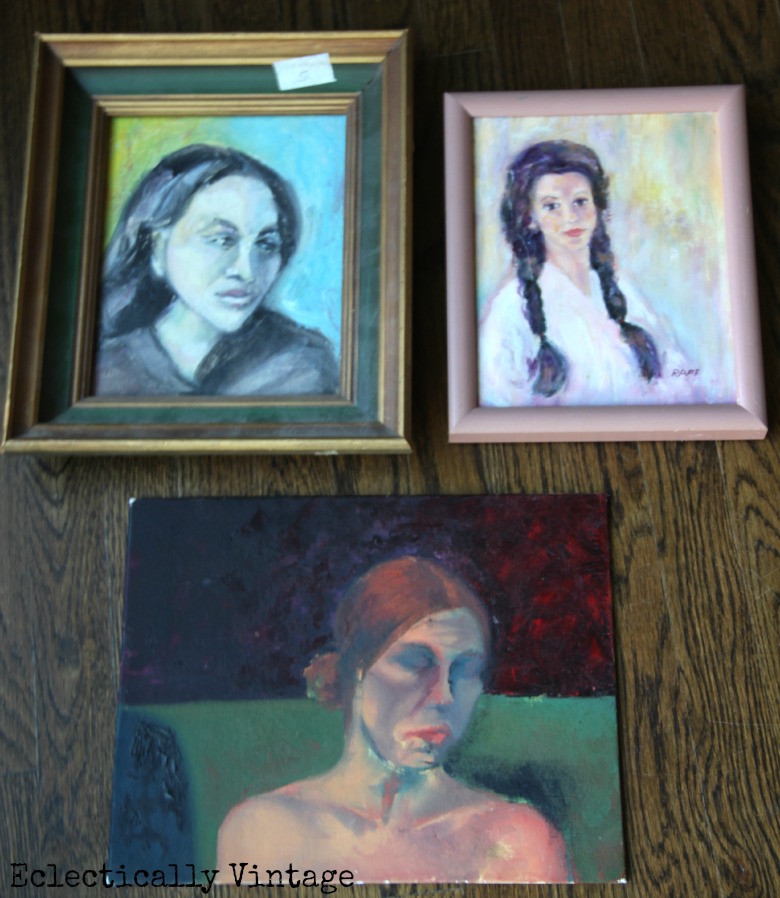 Of course the 80's mauve frame has got to go and I think she should totally donate her braids to Locks of Love don't you?
The bigger question is should I hang them on my hubs side of the bed?
Or will it give him nightmares?
Would you pass by these ladies at the thrift store?