Ciao Bella!
These mid century decanters rival the great works of the Italian masters.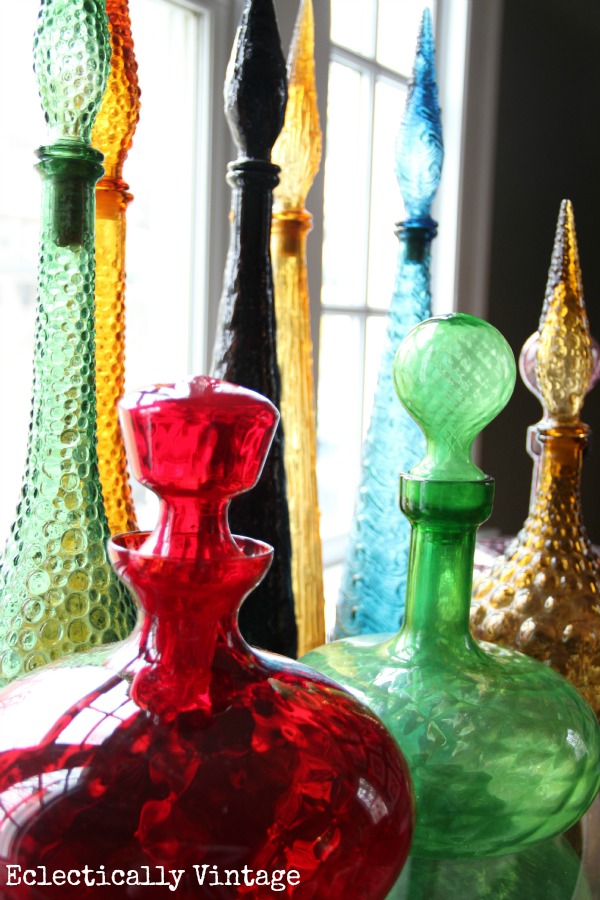 Ok, so maybe they aren't the Sistine Chapel but they are still amazing.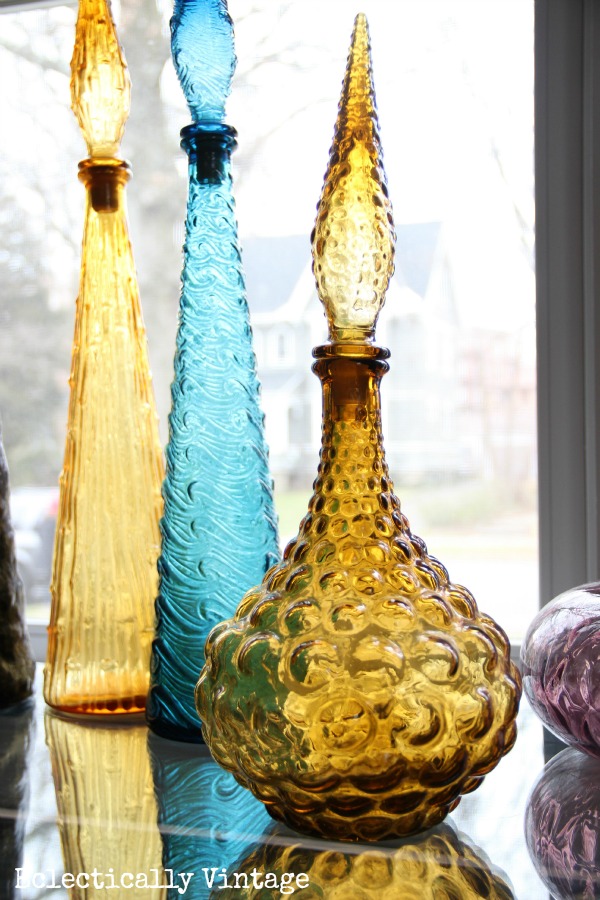 And with the light streaming through their textured glass, I can almost hear the angels singing.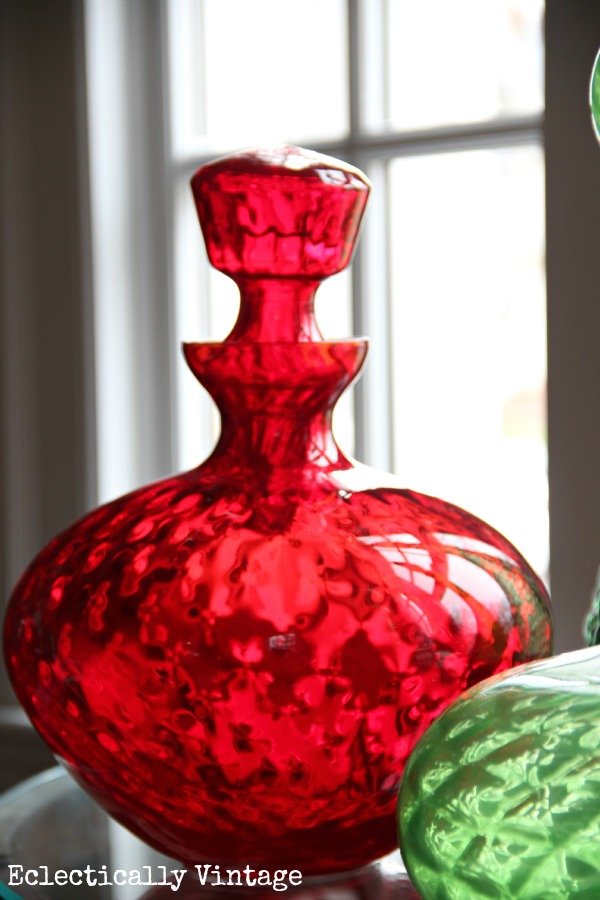 I mean, who wouldn't want to be served a glass of Chianti from one of these beauties?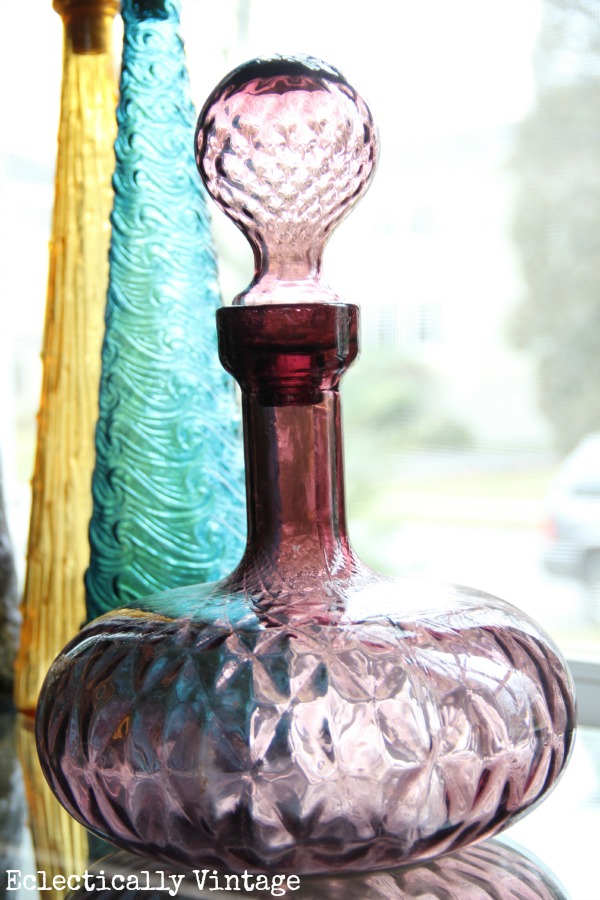 Of course, it would be even better to sip that vino while people watching in the Piazza San Marco.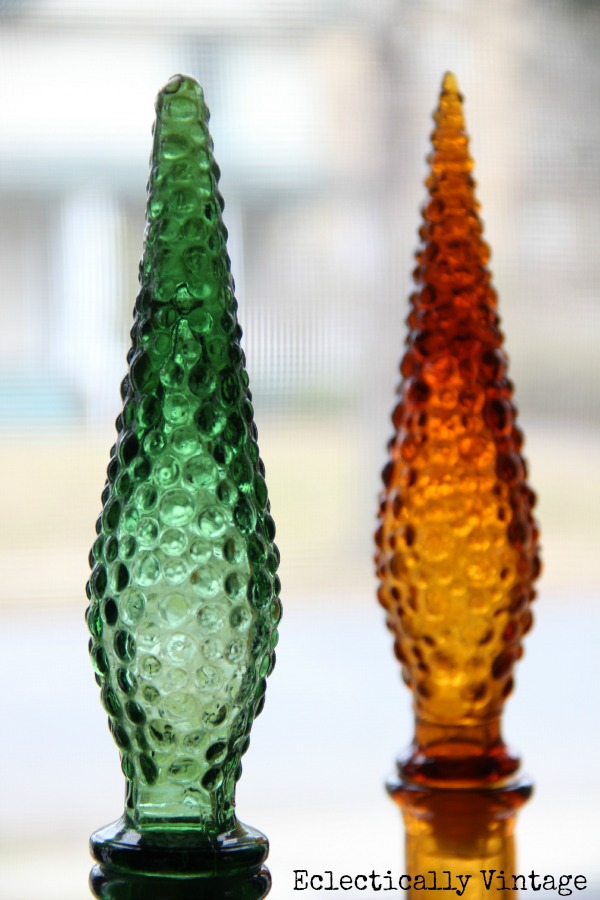 But since I'll have to wait awhile before my next visit to Italy …
at least I've got these Italian bombshells to make me happy.
What do you collect?
This is the tip of my collecting iceberg – check out more of my collections here!