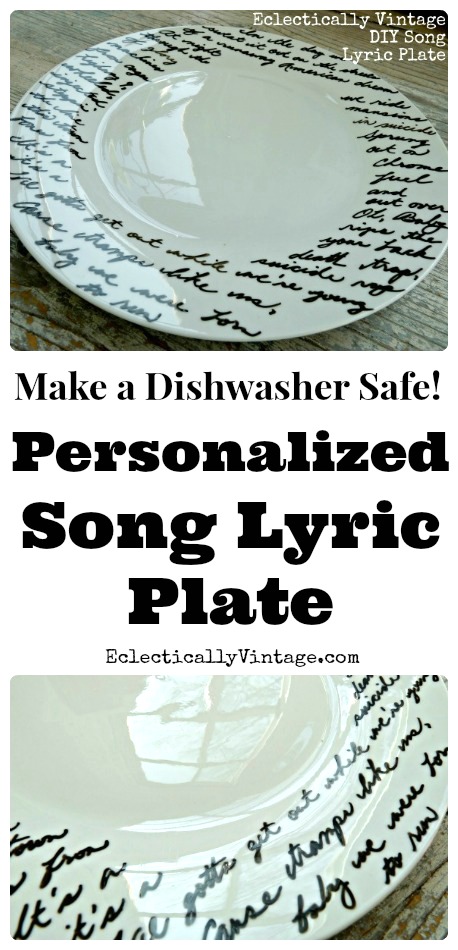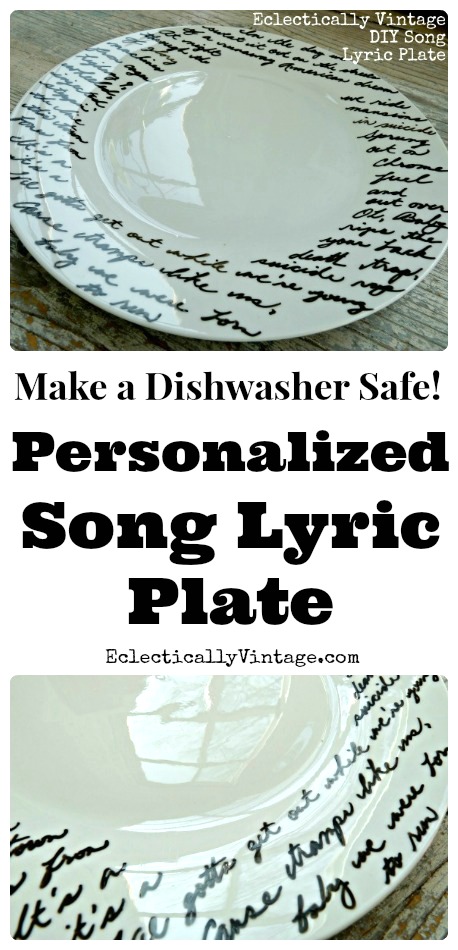 Don't you just love eureka moments?
When the planets align and you come up with the most amazing idea ever …
that's simple …
and cheap …
and fabulous …
well, I could go on but you get the picture.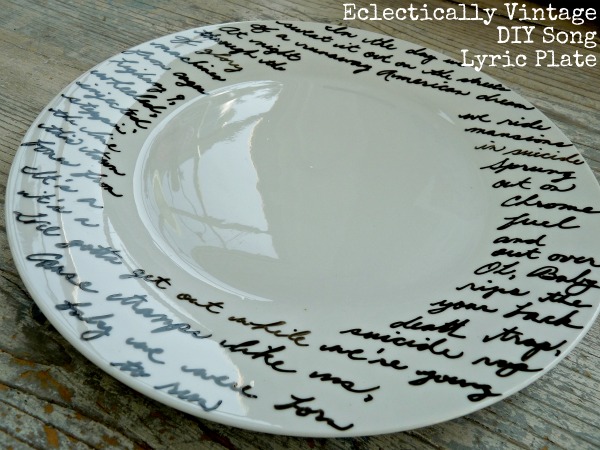 That's the story of my song lyric plate.
Last year, when I had about three faithful readers (thanks mom!), I shared this project.
So in case you missed it, here it is again in all it's simple, cheap, fabulous glory!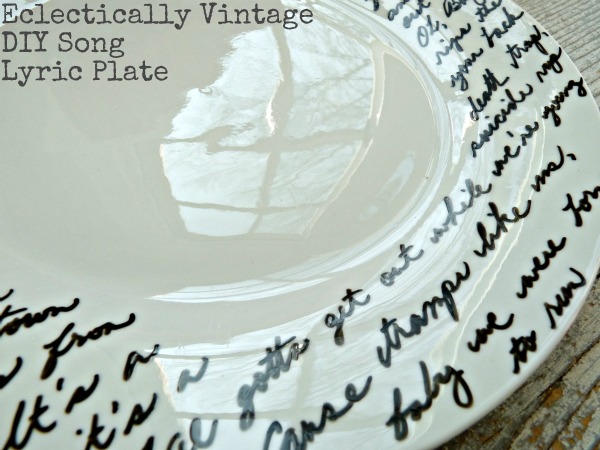 I'm happy to report that this is my hubs go to plate and it's held up through about 200 dish washer cycles.
Best $2 ever spent.
See how I made the personalized song lyric here – and no, I didn't use a Sharpie but something even better.
P.S. Special thanks to Sister Celine and all the other nuns for my penmanship skills!
Check out more of my simple projects here.