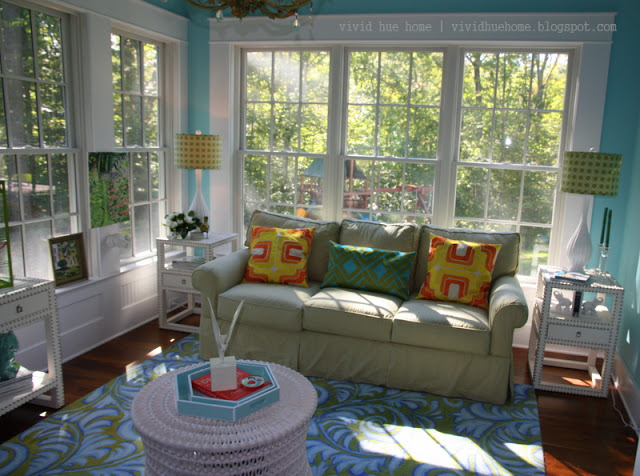 Heather of Vivid Hue Home is a color loving girl after my own heart!
She's definitely not afraid to inject personality into her home …
from a turquoise and lime green sunroom …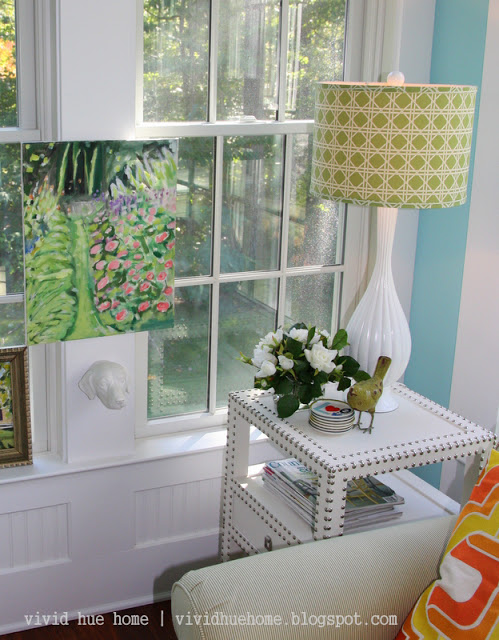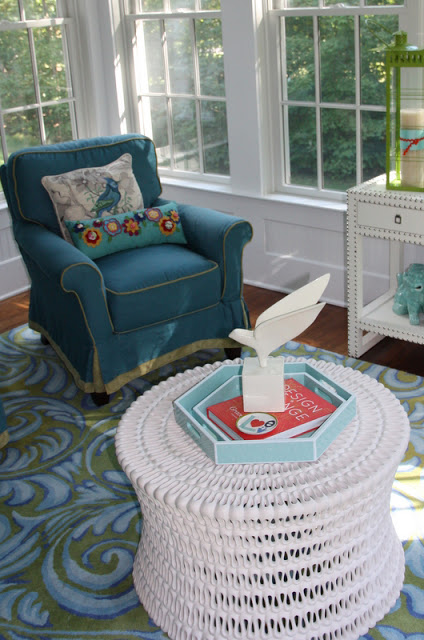 to a vibrant bedroom set against a neutral background …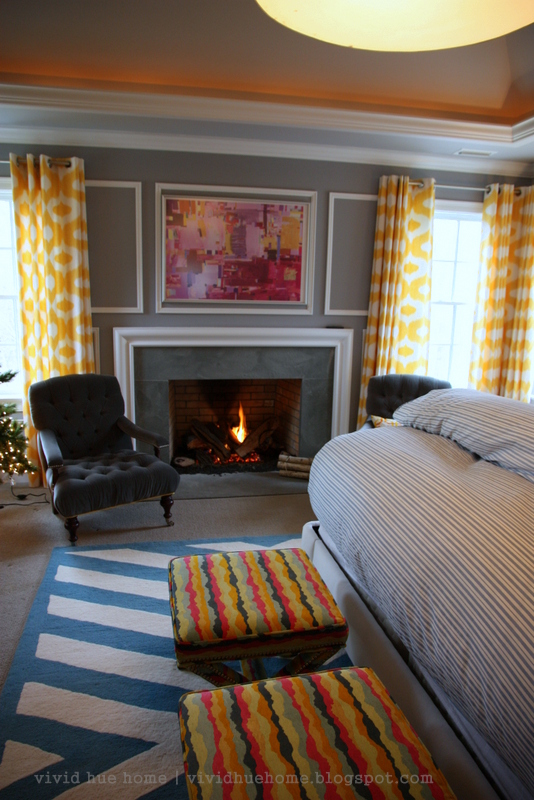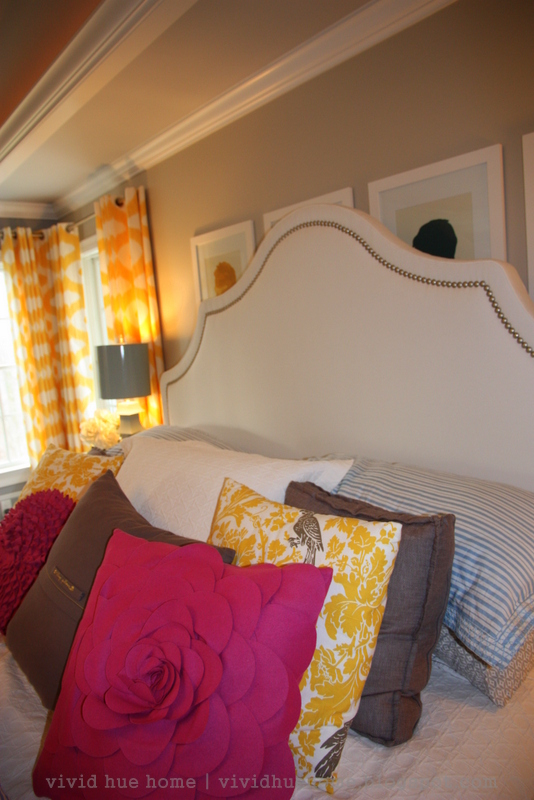 to a bold, statement making mudroom that gets groovy with Meg Braff wallpaper.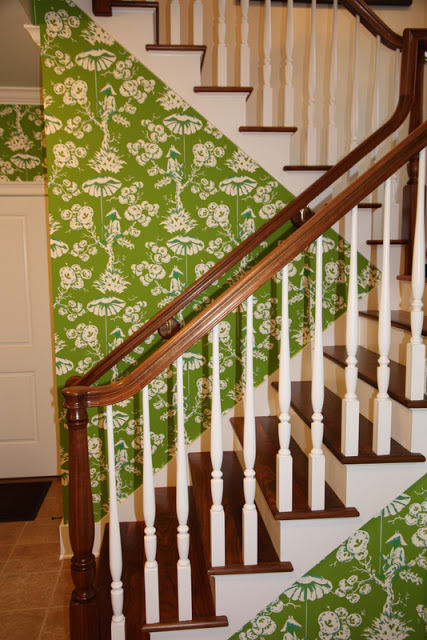 Heather tones things down in her peaceful master bathroom (this one is hers, her hubby has his own too) …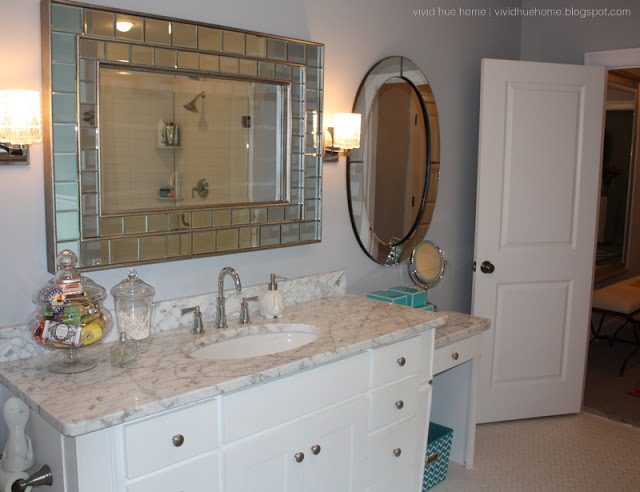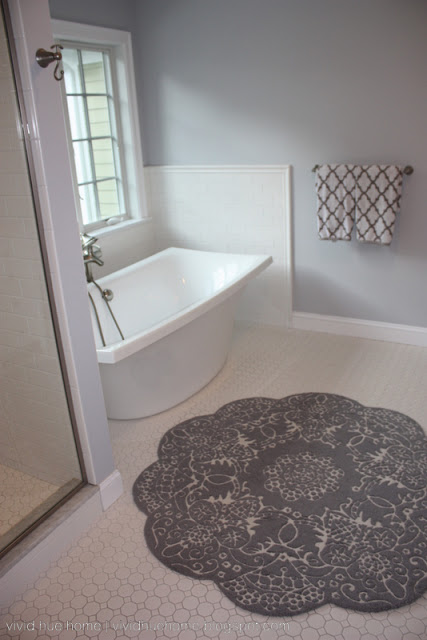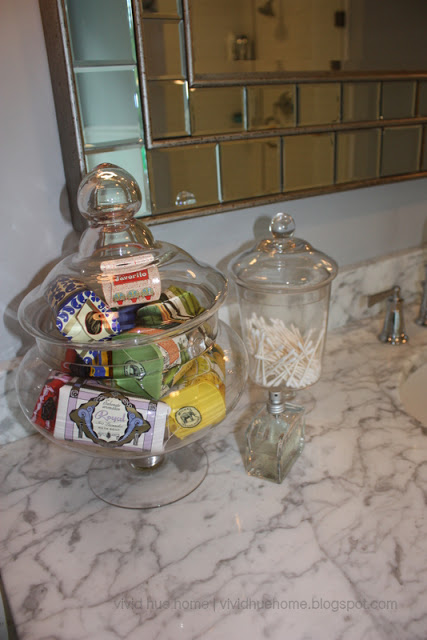 and white kitchen with marble counters and a splash of color in the drapes.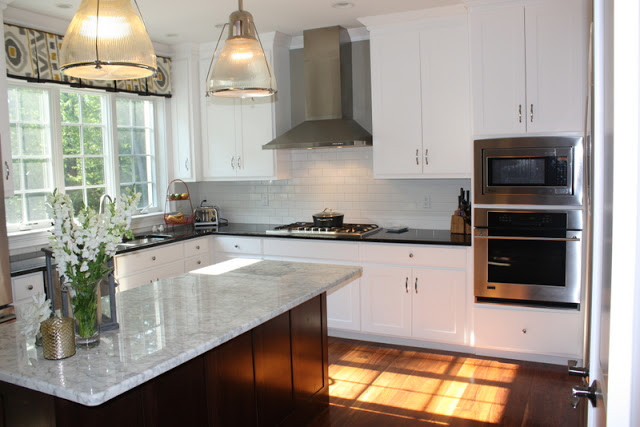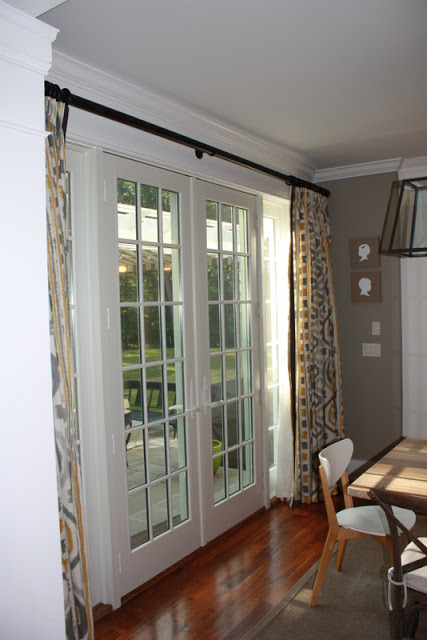 Makes me want to break out the big box of crayons (you know, the one with the built in sharpener)!