I Scored at the Thrift Store – Pretty in Pink
It starts at birth.
Boys in baby blue and girls in bubblegum pink.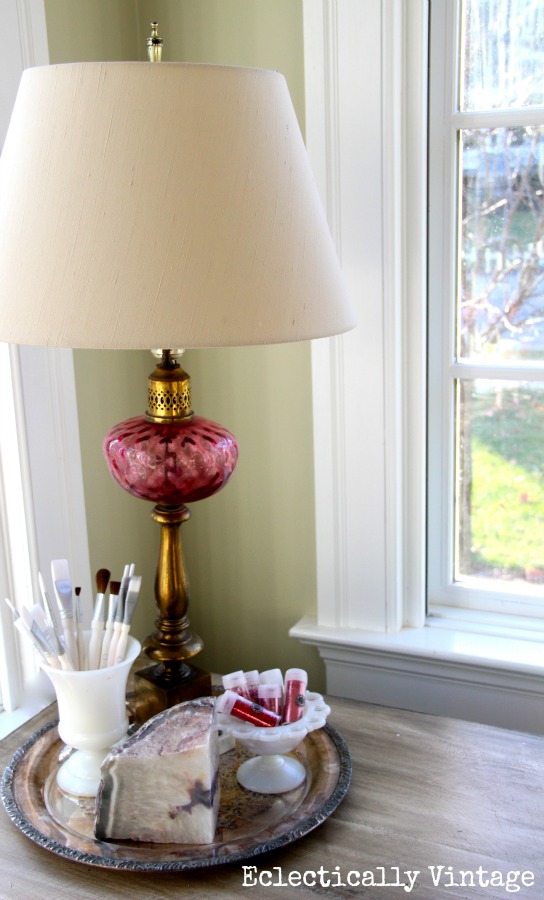 I've long since moved on from pink …
until I saw this brassy beauty beckoning to me.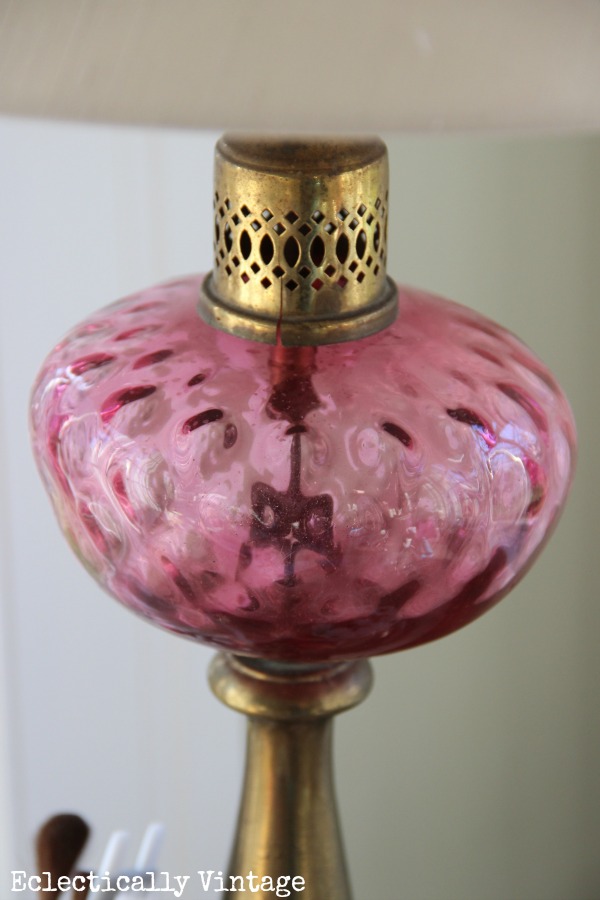 She was a cheap date too so I took her home to shed some light on my desk.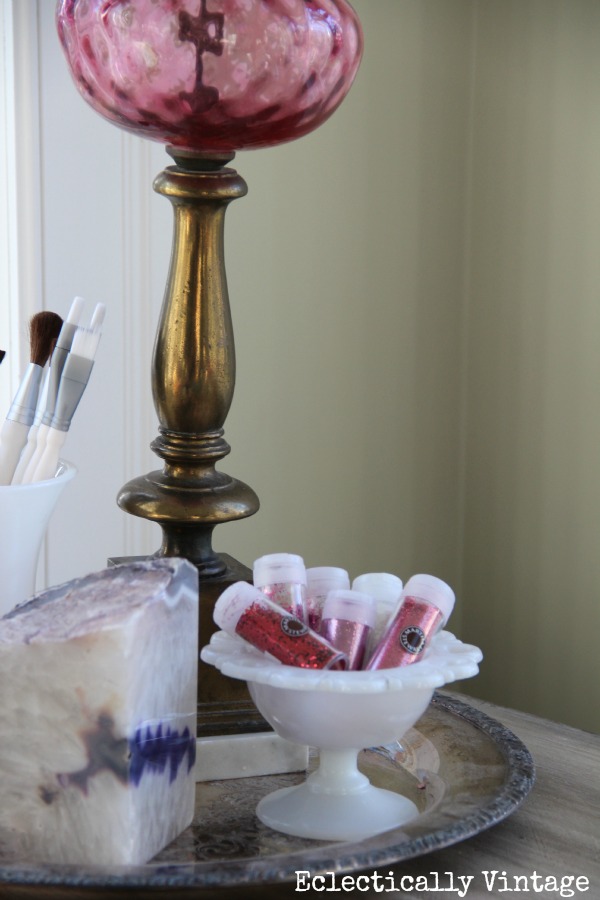 Now she gossips with the pink glitter and this pink gal about the latest fashions, manicures, diets and boys who pass by on the sidewalk.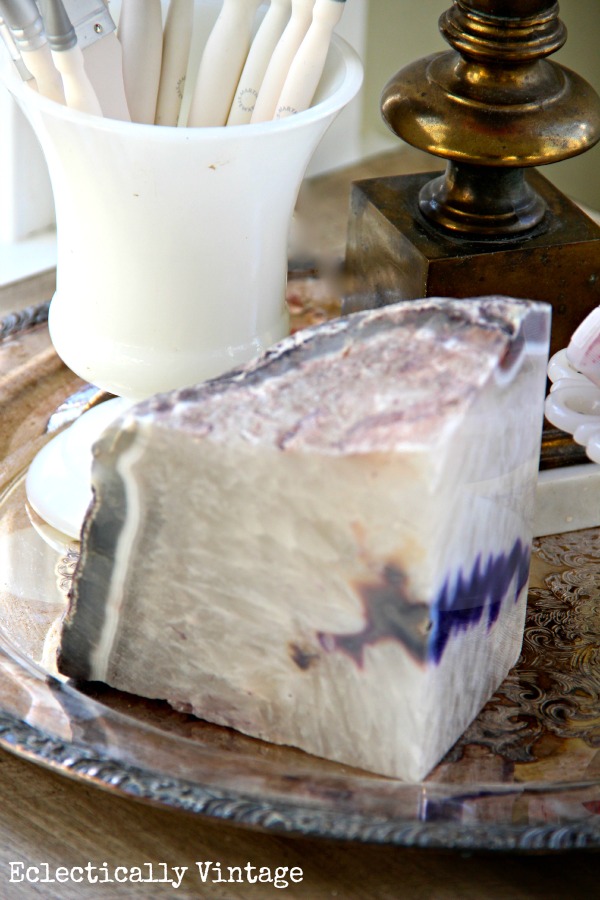 As long as she doesn't wolf whistle out the window, I'll keep her around.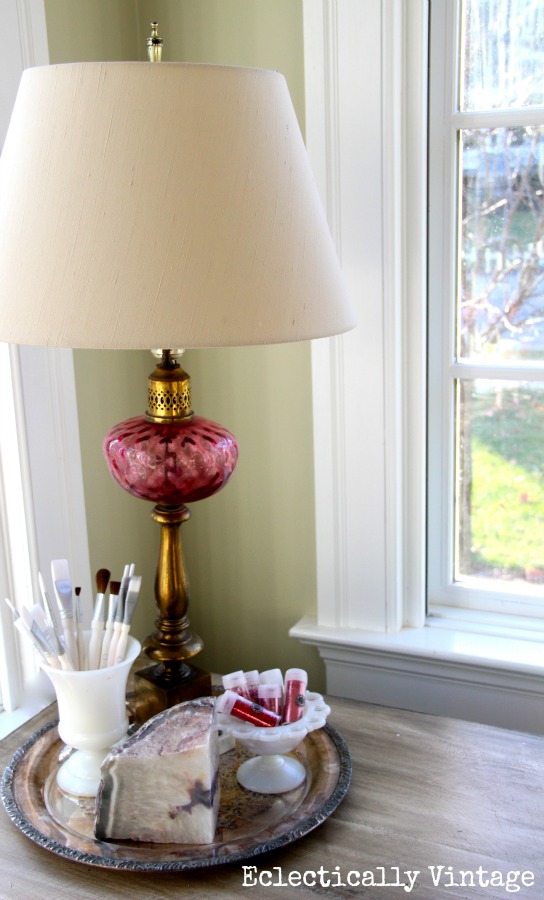 I have plans for her shade too so stay tuned.
What about you – would you ever put anything pink in your house?
Want Eclectically Vintage delivered right to your inbox?
Just enter your e-mail in the box below!
 Sharing Here:
Between Naps on the Porch, My Uncommon Slice of Suburbia