Exceptionally Eclectic – What a View
Kelly from View Along the Way is a DIY diva.
From making her own light fixtures and headboard, to an amazing plate wall that wraps around the wall, she's a girl after my own heart.
She had me at cowhide and DIY capiz shell chandelier in her home office …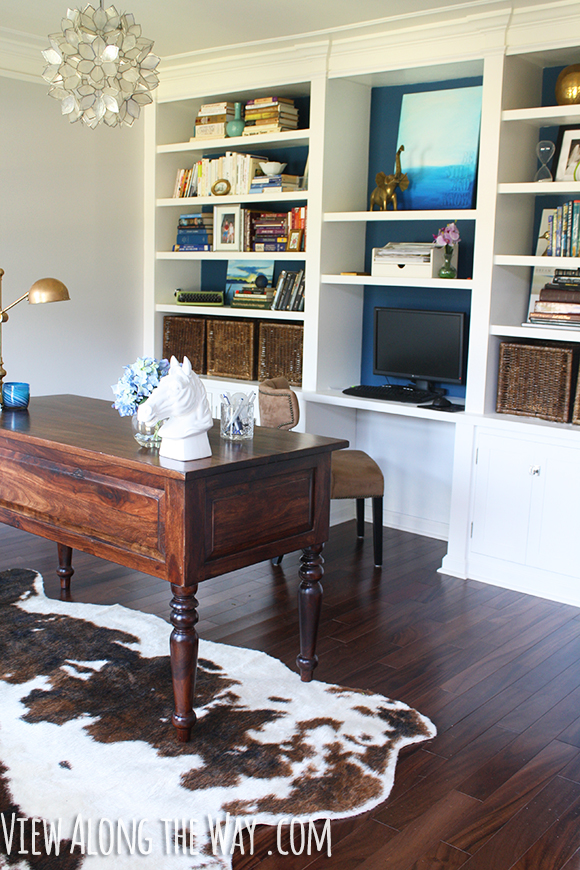 and this fabulous DIY nailhead trim upholstered headboard.
You all know I'm a huge fan of plate walls.
This plate wall that wraps around the wall takes it to another level of fabulousness!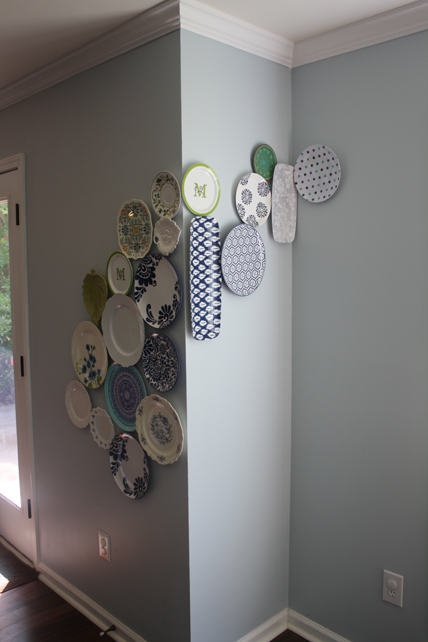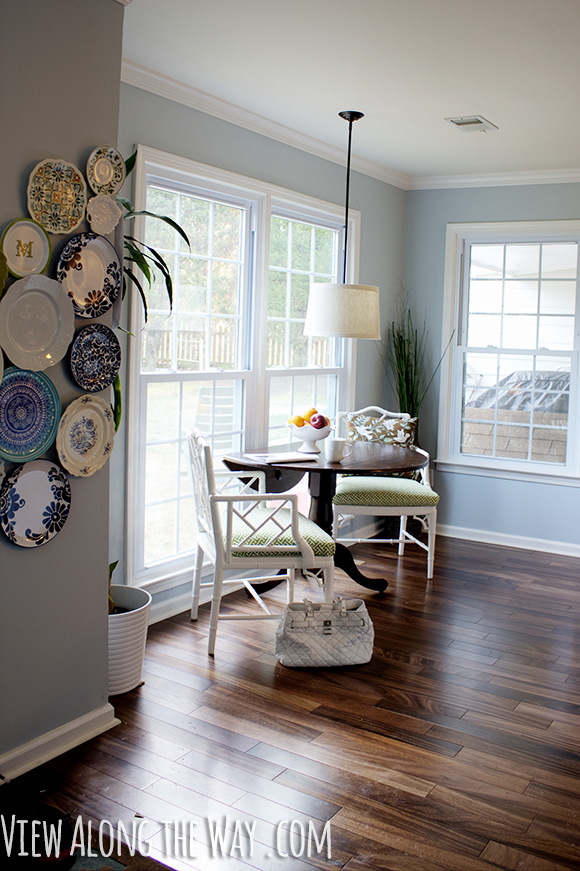 And the nursery is a kids colorful wonderland.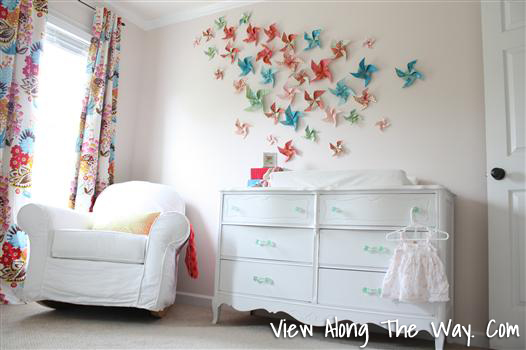 The dining room remodel got a little shot of botox and is now a supermodel!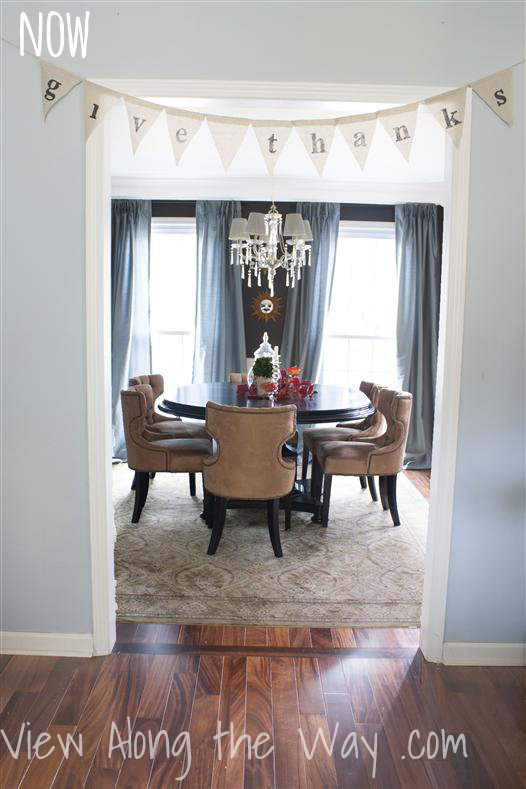 Even Kelly's laundry room has style.
The entire makeover cost just $157 and includes DIY's such as a drying rack, amazing light fixture, stenciled wall and painted vinyl floor!  I'd never leave.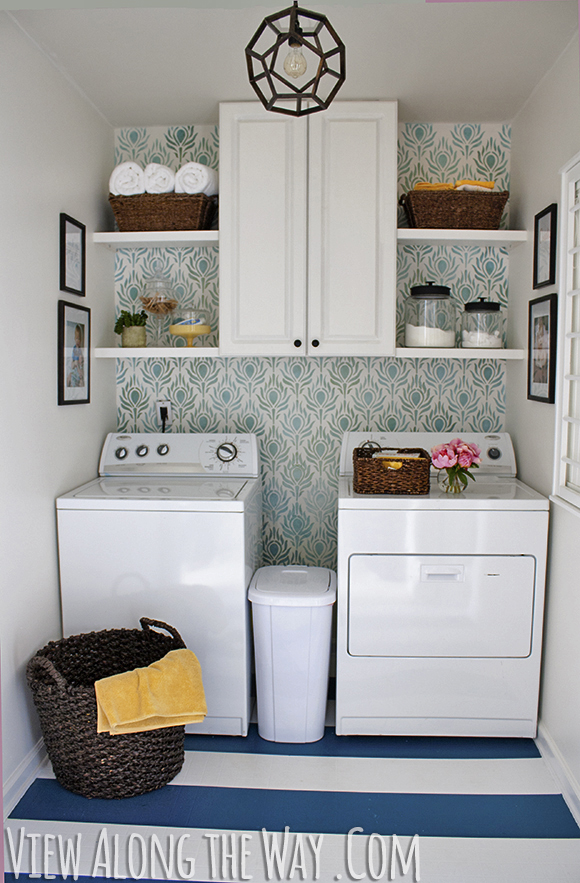 Her hubby, a math teacher, made this, ok I can't pronounce it but it's called a …
Yes, you heard me correctly (although I had to google what the heck that meant)!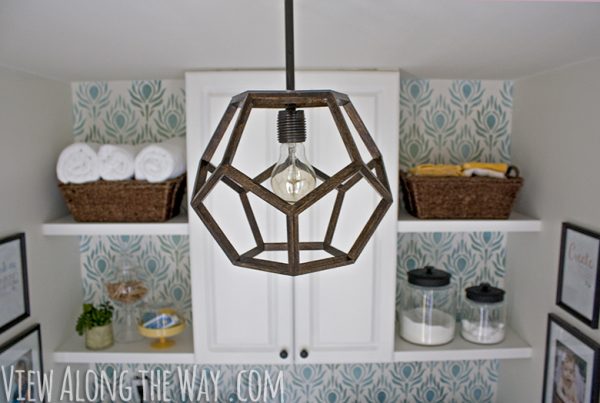 Oh, I forgot to mention the most amazing project – how to make any lamp cordless!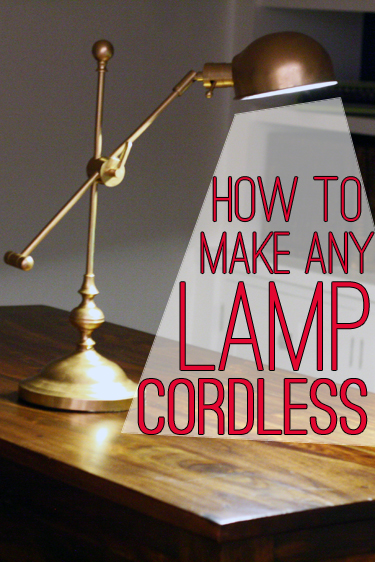 Whew, I'm exhausted just thinking about all these amazing ideas.
Kelly has really transformed her house into a showstopper.
You won't believe the befores so head on over to View Along the Way and check out the view.
Check out all of my fabulous Exceptionally Eclectic homes features here.