I Scored at the Thrift Store – Looney Tunes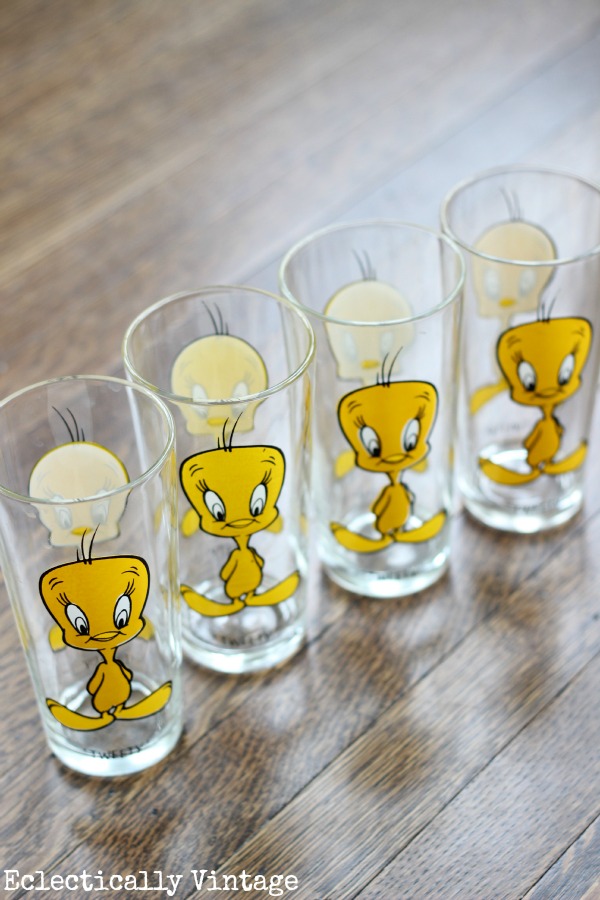 I tawt I taw a puddy tat.
I did!  I did see a puddy tat.
Well, I actually spotted four yellow canaries, two black ducks and one ornery gun slinger …
all in the aisles of the thrift shop.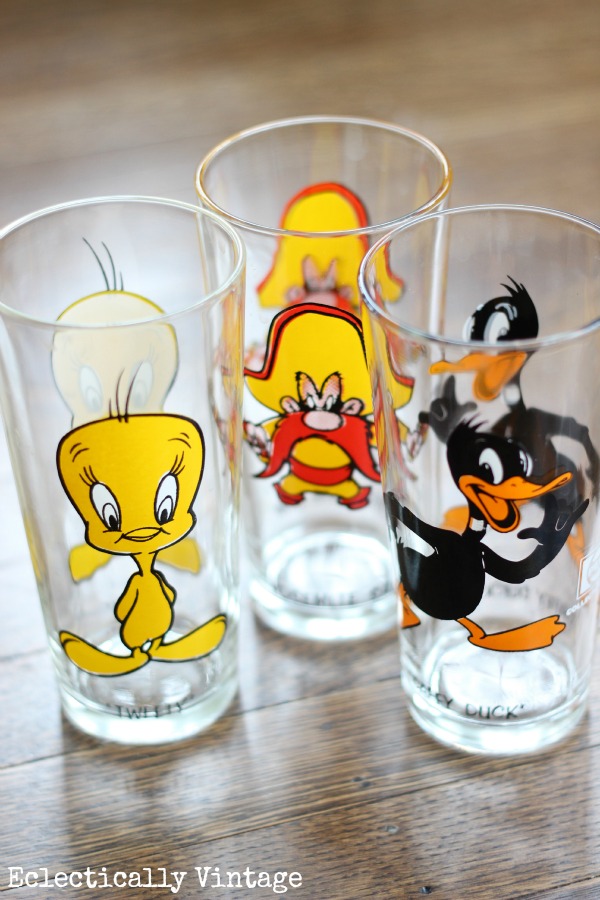 You see all kinds of crazy things there so I wasn't surprised.
40 years old and not a chip among them.
Now that's something to tweet about!
See all of my thrift shop finds here.
Sharing Here:
Between Naps on the Porch, Savvy Southern Style