Fab Friday Finds – Ode to an Antique Wallpaper Pasting Table
Lordy, Lordy hear my call
Please don't let the wallpaper fall.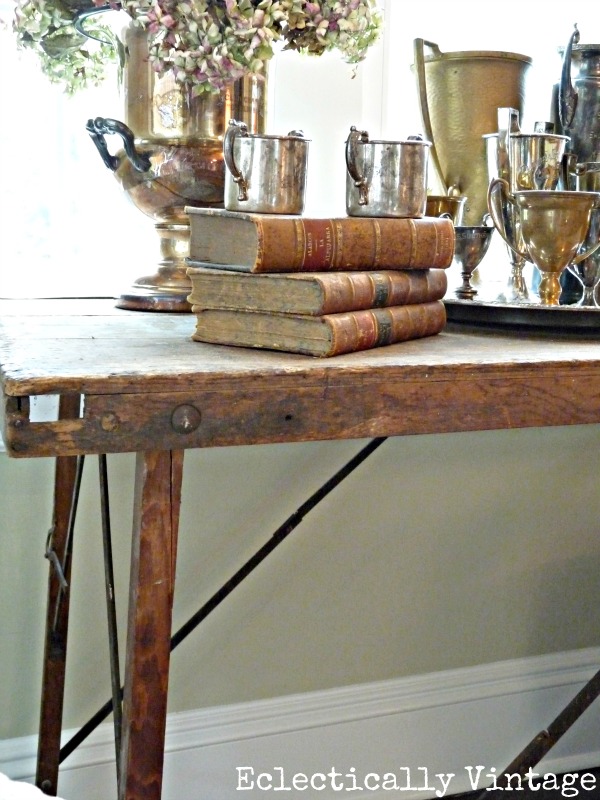 A century ago, men would try
But sometimes paste refused to dry?
They carried this folding table full of supplies
And prayed while they pasted and applied.
The table top folds neatly in half
Next the legs fold under, these men weren't daft.
A portable case with a place for their tools
Now their profession is considered old school.
With the technology of today
These men would shout hip, hip hooray!
The wallpaper is hung all neat and straight
Wish they invented pre-pasted paper in 1898!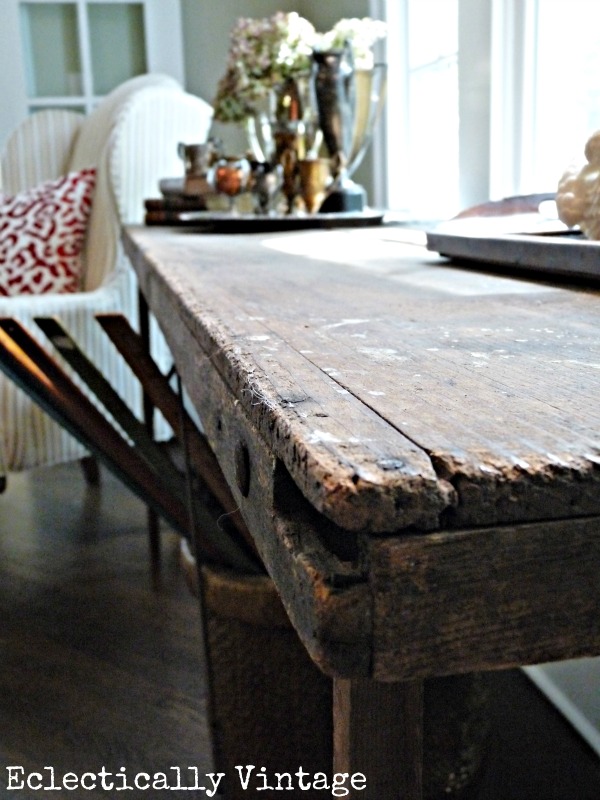 Lordy, Lordy hear my call
Please don't let the wallpaper fall.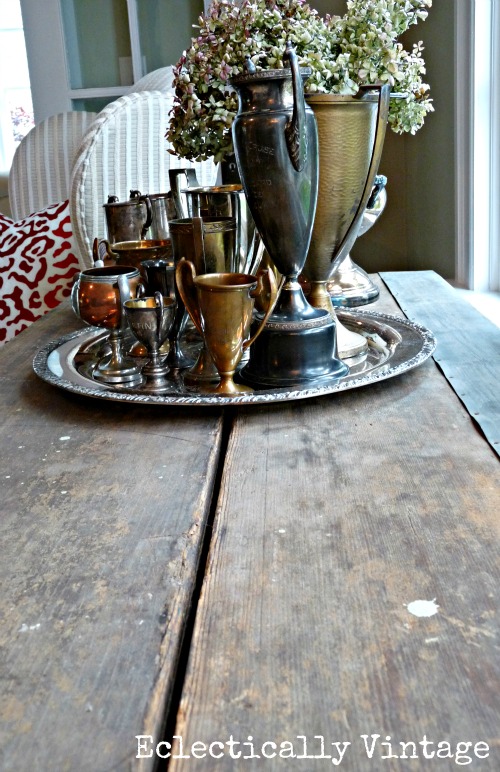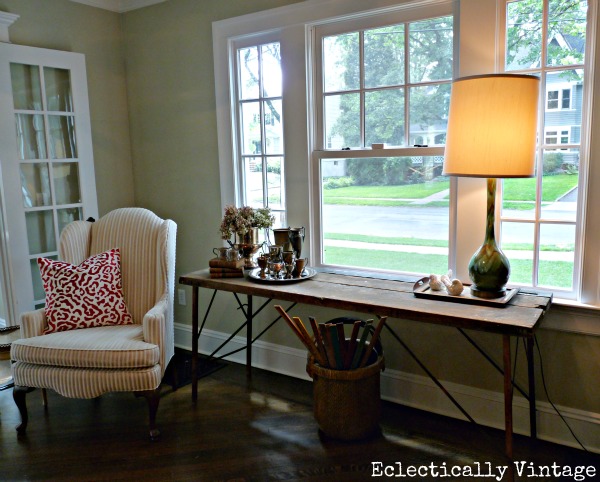 Thanks for letting me get my poet on today!
Can you believe the table was less than $100?!
Check out all my Fab Friday Finds.