The convent held a heavenly yard sale!
The angels sang when I spotted this …
"For Sale – Antique Chalkboard – Make an Offer"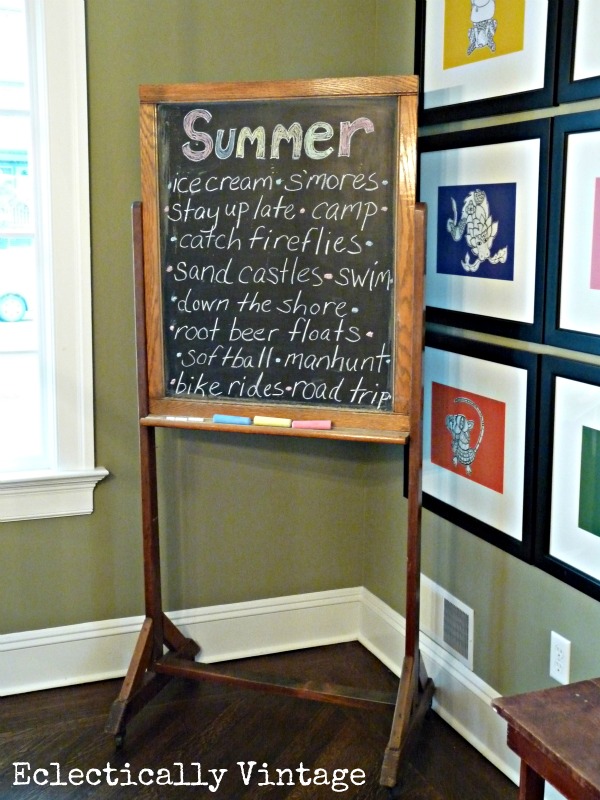 12 years of Catholic school memories raced through my head.
There I was back in school, quivering in my polyester uniform and saddle shoes.
Make an offer to a nun?
Not too high (I'm cheap).
Not too low (visions of me burning in Haites for all eternity).
How about $50?, I offered.
Cue the choir  – Sold!
The heavens parted as I loaded my new prize into my car and raced home
(before anyone noticed that I basically stole this thing).
Now to make it even cuter with our Summer Fun List
(which I'm proud to say I totally copied from Cassie).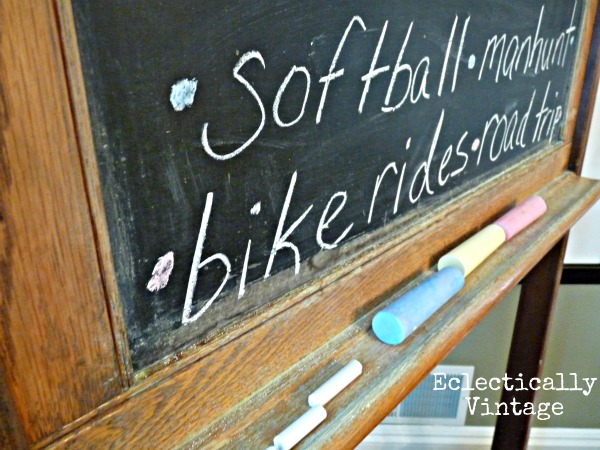 Did I mention, it's double sided?!
My daughter commandeered the chalkboard and wrote her own Camp Fun List!
And this helps you see just how huge this sucker is
(we rolled it all around the house til we found the perfect spot – for now).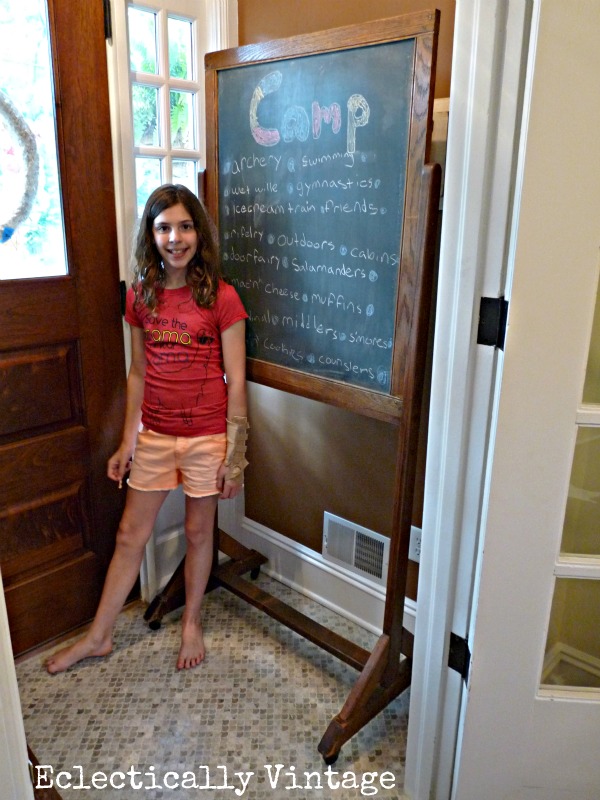 So I'm in heaven right now with my latest find.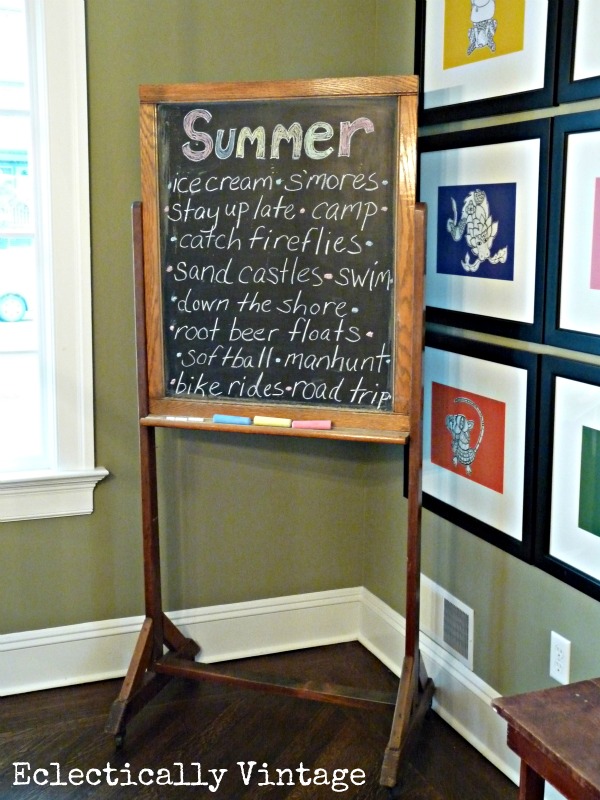 But this is just the tip of the nun yard sale iceberg!
I'll share more of my finds next week!