You've seen my patio and know I love mixing old and new for a one of a kind look.
I'm not talking about the plastic bucket I (rarely) fill with water and reluctantly swish around on my floors.
No, I'm talking something much grander …
Vintage.  Galvanized. Fantabulous.  A mop bucket planter!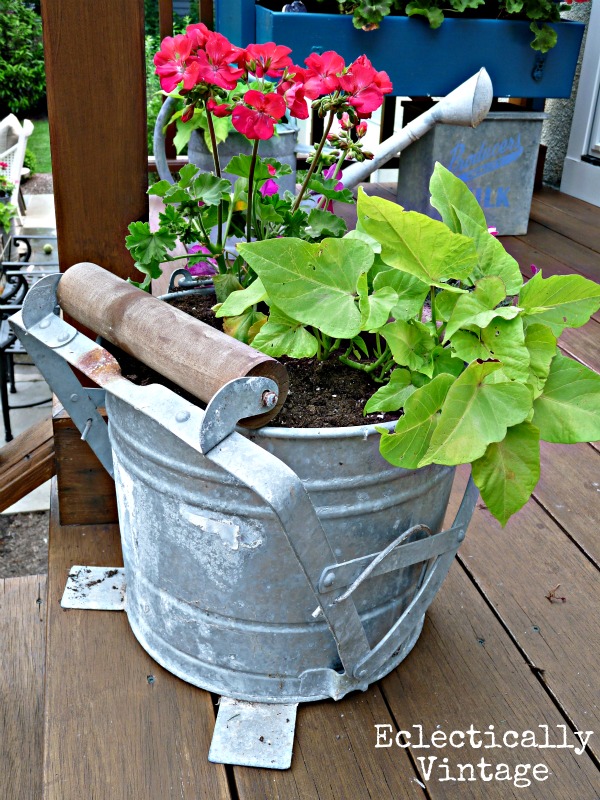 The buckets were found at a few different estate sales for $5 each!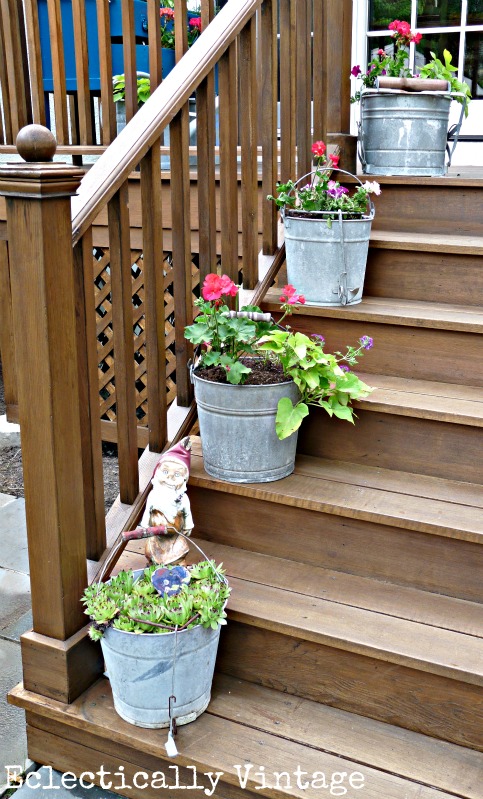 Even Gnomeo gives his good housekeeping seal of approval.
Remember my dresser planter that started out life as a $6 thrift shop find?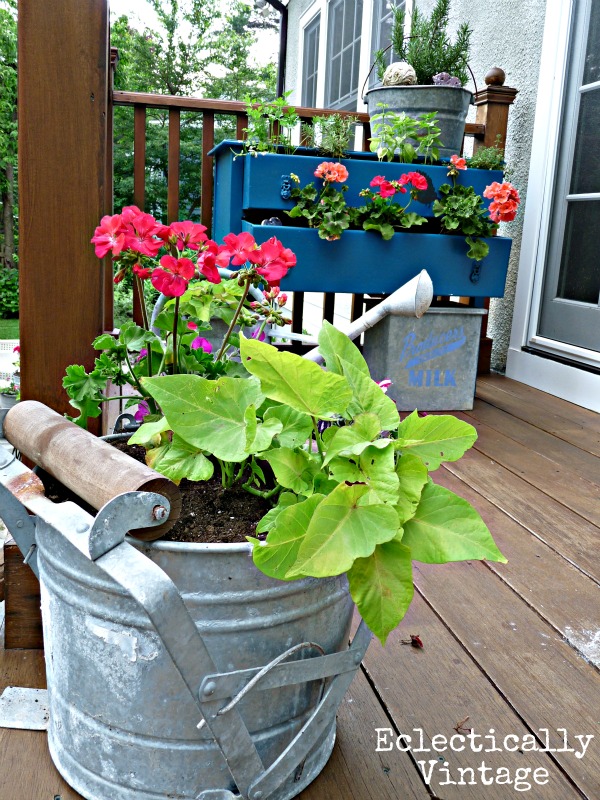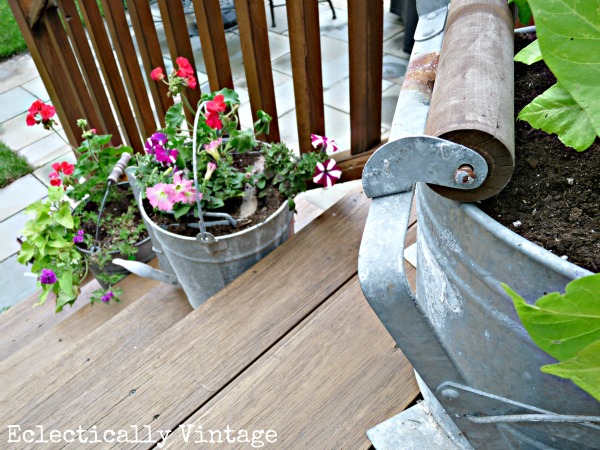 My indoor mop bucket just doesn't give me the same thrill – that's for sure!