You guys rocked this!
So many fabulous outdoor decorating, patios, porches, crafts, food …
I could sit under these Pottery Barn inspired lanterns from Serendipity for days!  Check out those vintage barn pulleys!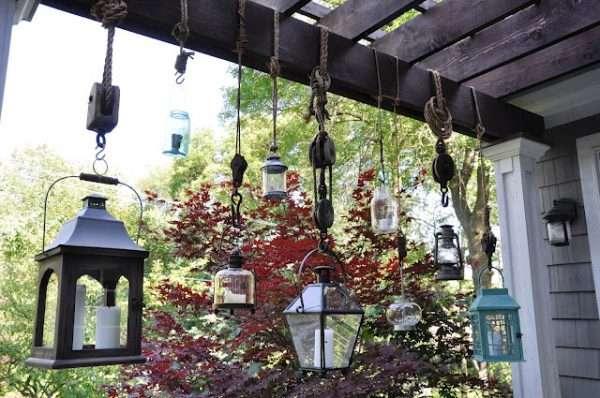 A few old windows and you too can have your very own mini greenhouse like Design Dreams by Anne.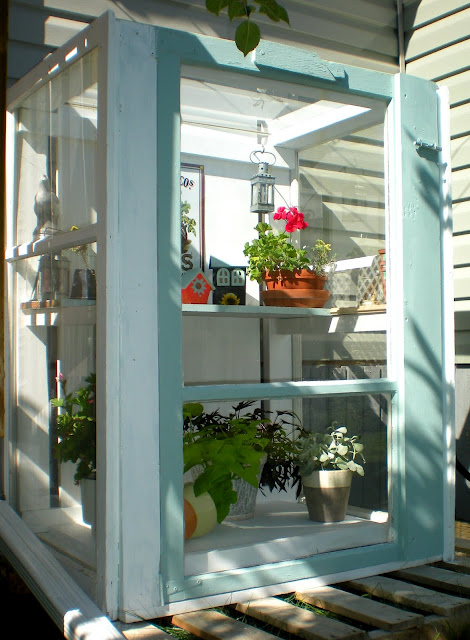 Linda at Fingers in the Dirt grows her own potatoes but I'm sure this Spring New Potato Salad would taste amazing with potatoes from the regular old supermarket too.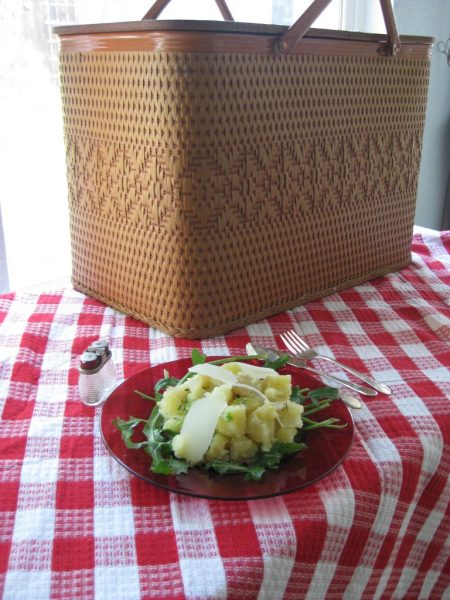 The birds will surely find treasure in Finding Secret Treasure's bird feeder – in an old toolbox!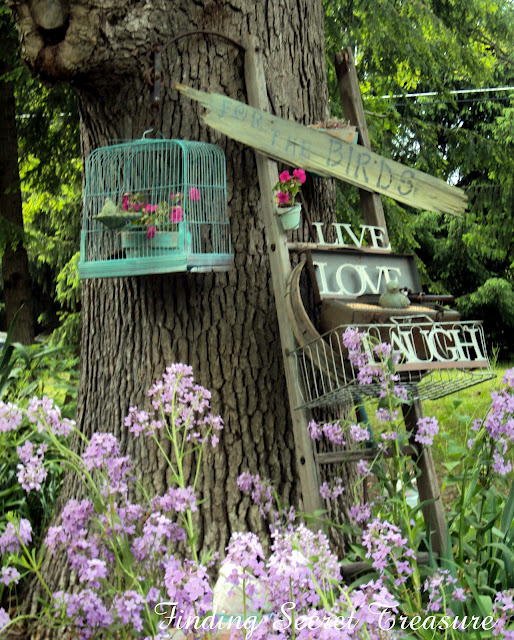 Karen at Redoux made an amazing garden wall out of old garage door panels!
But something else that caught my eye were her simple terra cotta pots aged with … joint compound!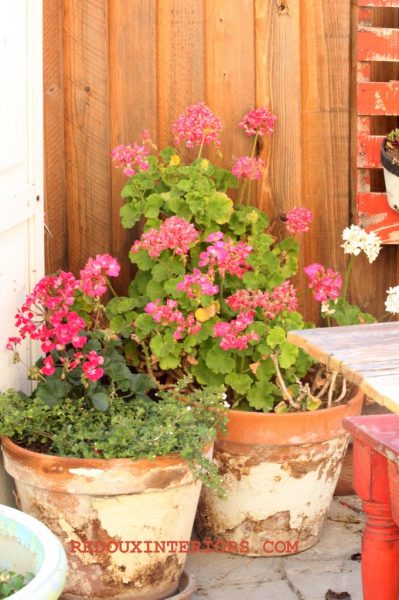 Karen at Somewhat Quirky has the most amazing vintage finds-filled porch.  Love her chippy green cabinet and crib turned sofa.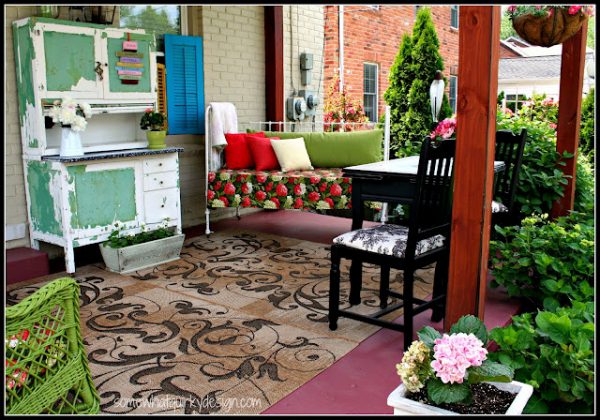 Don't have your own pond?  Make one like What's Ur Home Story did (for less than $40).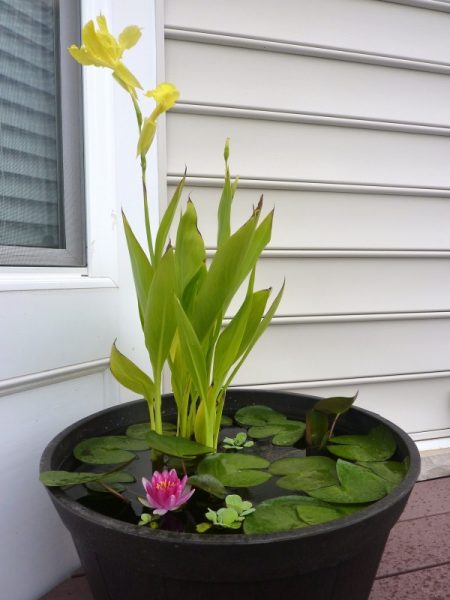 Here's to the great outdoors!