Fab Friday Finds – Crates & Buckets Oh My!
Gotta love a good estate sale!
My tip – hit garages and basements first.  It's where I find the best and cheapest stuff!
Here's my recent haul from a day at two sales.
Two milk crates will make great storage for magazines or I may hang them as shelves.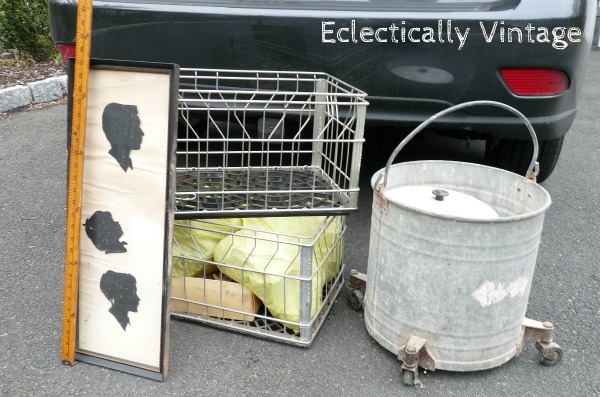 I have a few of these old galvanized mop buckets but this is the biggest and first I've found on casters (oh, how I love casters)!
It was shoved behind some rubble in the basement that reeked of bad wine because someone had broken a bottle of hooch!
Before I let the vapors intoxicate me, I fought through the rubble and came back with my trophy in hand.
I picture it filled with flowers on my patio.
It would even look great inside holding umbrellas, towels, toys …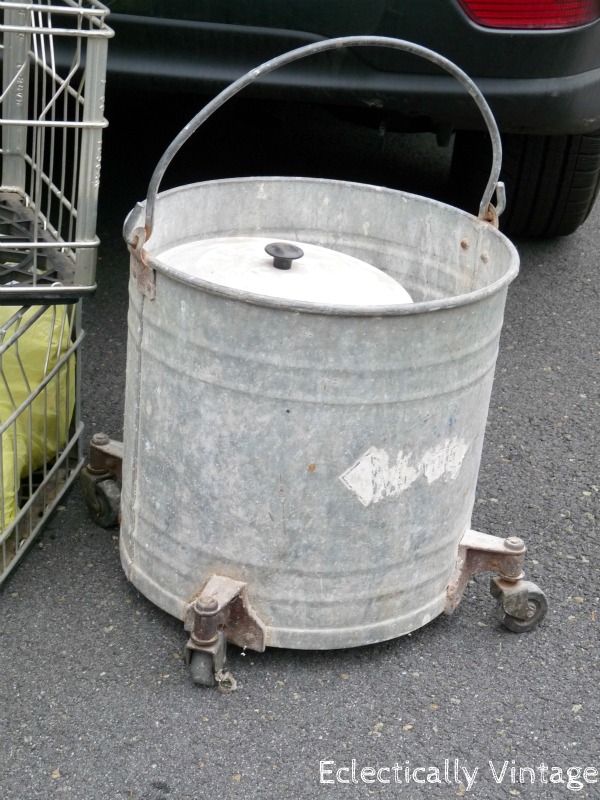 As I was leaving, I spotted these three framed silhouettes among mounds of junk in the garage.
Did I let the bugs and crud under the glass deter me?
No self respecting estate sale gal would so I just cleaned it up and reattached the sad little girl in the middle and it's good as new (well, almost)!
Another yardstick find for my collection – still need more before I can do something cool with them.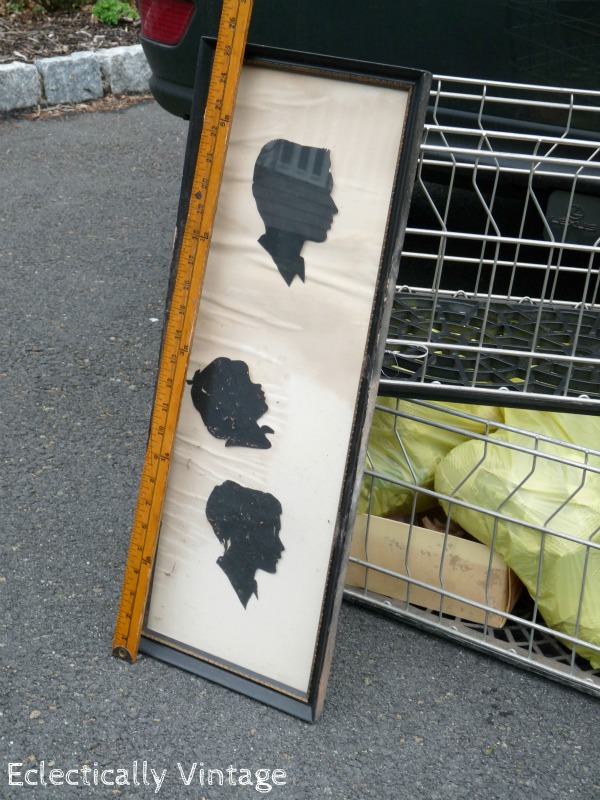 What's the most disgusting thing you've ever brought home?
Did people look at your like you had two heads?
Come on, your secret's safe with me!
Don't forget about the It's a Cinch party on March 27.  Grab a button on the sidebar, spread the word and join the party!